What Does Sustainability Mean to Georgia Tech?
By Rachael Pocklington
For Georgia Tech, being sustainable means much more than simply being "green." It is a result of embracing a transformative process where everyone is responsible for making choices that promote the health, human security, and well-being of today's — and tomorrow's — society.
"Being sustainable positively impacts our environment as well as our economy and our community," says Steve Swant, executive vice president for Administration and Finance. "The best guidance is to act responsibly and make smart choices by considering how decisions and actions impact all three factors."
Georgia Tech is uniquely positioned to fully integrate its powerhouse of resources —ranging from academics, to research, to campus operations — for a sustainable future. And for years, Tech has been advancing the concept of a sustainable campus on many levels.
But not until recently, with the announcement of the Living Building Challenge™ project, has there been a concerted effort to bring all these initiatives together and use all of Georgia Tech, especially its technologies and physical space, as a living-learning laboratory to develop and test the ideas that can make a real impact both on campus and in the greater community.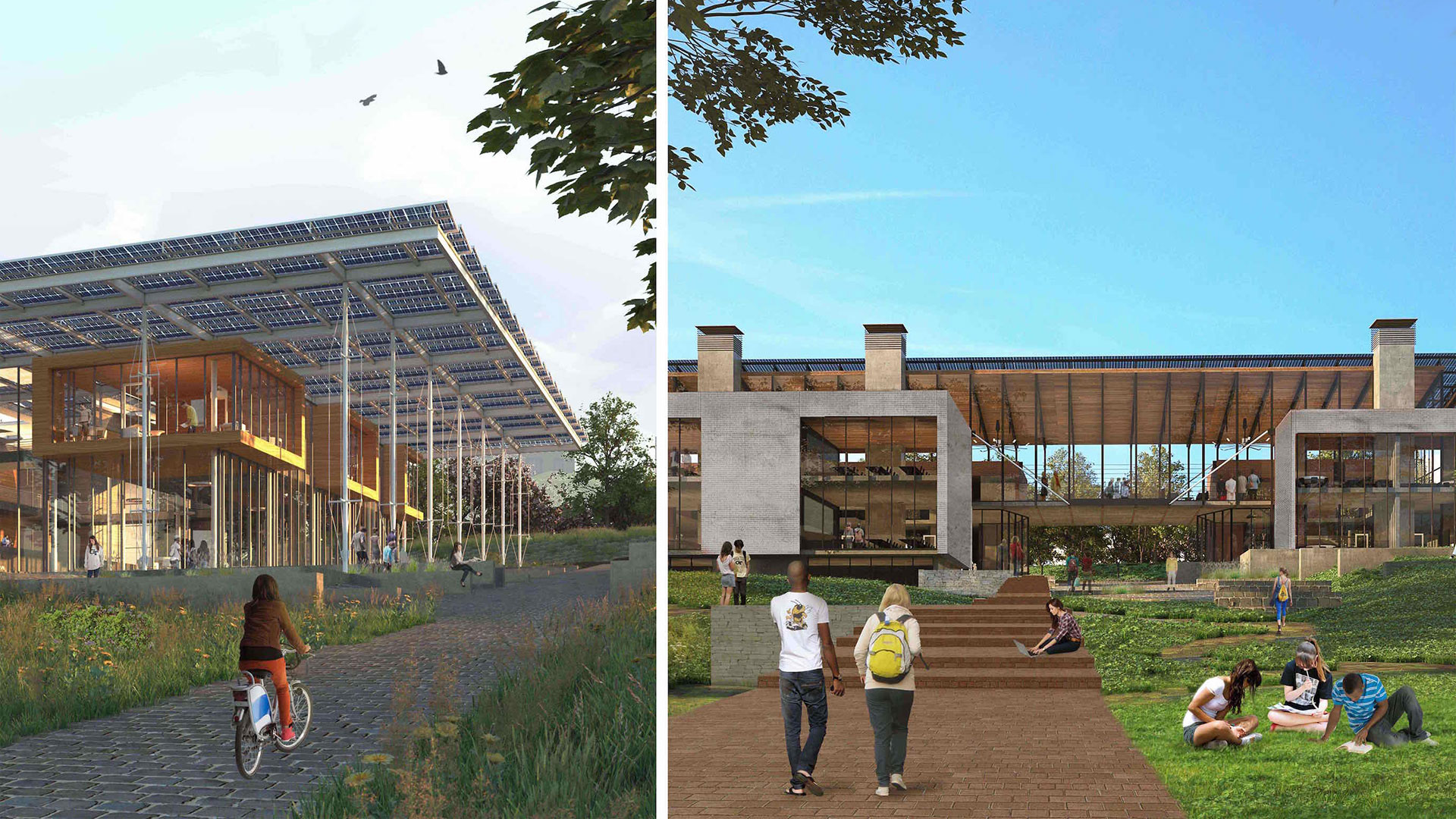 Living Building Challenge™ renderings created by Lord Aeck Sargent and The Miller Hull Partnership during the ideas competition, (left) the "porch scheme" with views of the Georgia Tech Eco-commons and (right) the "bridge scheme" spanning across a re-envisioned Dalney Street.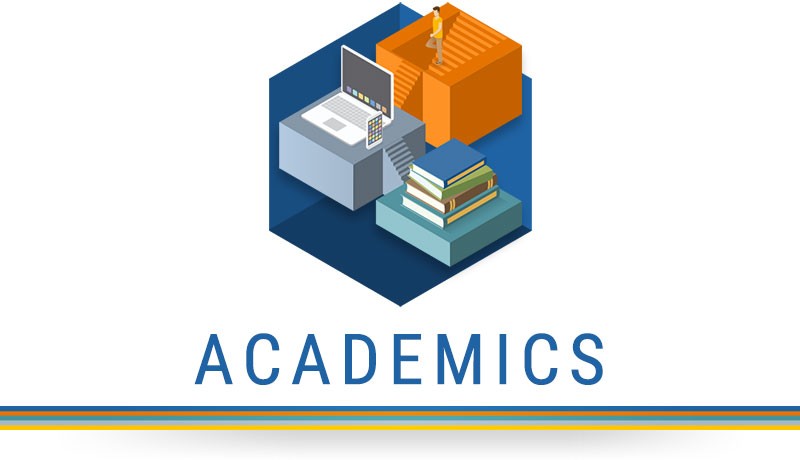 With more than 100 instructional courses throughout all six colleges focused on sustainable issues, every Tech student has the opportunity to incorporate sustainability into their education.
Often, students will engage with teams from Facilities Management and Capital Planning and Space Management to better understand the real-world application of what they are learning in the classroom. The Carbon Reduction Challenge is just one example of this collaboration that has yielded tangible results for the campus.
"Since 2007, students in my energy class have participated in the Carbon Reduction Challenge wherein student teams plan and implement a significant carbon reduction initiative in the space of three short months," said Kim Cobb, professor of Earth and Atmospheric Sciences.
"As part of the challenge, students must quantify carbon and monetary savings of their projects, which usually involve either on-campus or corporate partners. In that sense, we are very fortunate at Tech, since we have a huge breadth and depth of knowledge on energy right here on campus. In particular, Facilities Management's Energy Conservation team has been a partner for many years in helping students plan and design their proposals using the campus as the living laboratory. In fact, they are analyzing results from two of this year's student proposals for application on campus."
Furthering its commitment to experiential learning with real-world sustainability challenges, the Institute has launched its Quality Enhancement Plan (QEP), Serve-Learn-Sustain, which will create a win-win for the students and the Institute.
While the main goal of the QEP is to prepare, through contextual learning, students for success after graduation, the real opportunity is to leverage the growing interest among students in environmental, societal, and economic issues and couple this with Tech's in-house expertise on service learning and sustainability.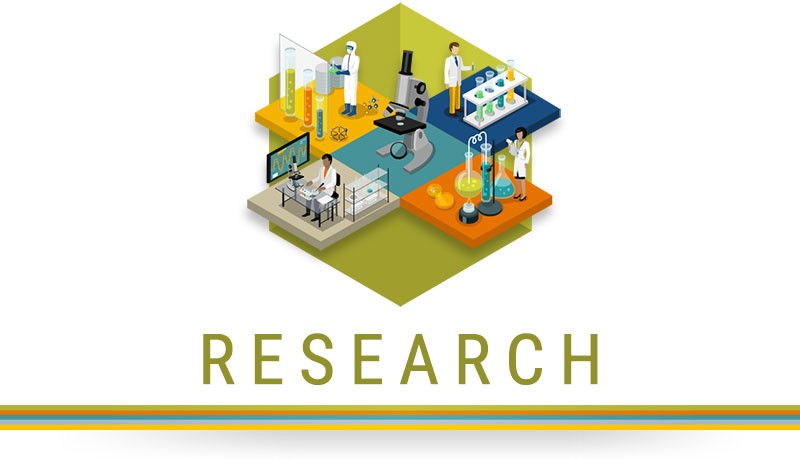 In addition to the 23 interdisciplinary research centers, corporate partnerships, and funding opportunities focused on environmental sustainability, Tech has many highly referenced (h-index), green chemistry award-winning researchers (including winners of the Presidential Green Chemistry Award), as well as many accomplished graduate and undergraduate researchers dedicated to the cause of sustainability.
A notable research example making a real impact is the Smart Energy Campus Program that uses Georgia Tech as a living laboratory where data from energy utility systems throughout campus are collected and analyzed. Through collaboration among multiple campus departments, including the Aerospace Systems Design Laboratory (ASDL), the School of Electrical and Computer Engineering, and Georgia Tech Facilities Management, insights from this project will directly impact energy planning and consumption on campus, with the goal of making Tech's energy utility systems more efficient and resilient.
Another research-related testament to Tech's commitment to developing sustainable solutions is the Carbon Neutral Energy Solutions (CNES) Laboratory, Georgia Tech's first LEED Platinum building. It enables a diverse mix of experts to come together and solve some of the big technological challenges in clean energy. As the hub for low-carbon thermal energy research on Georgia Tech's campus, the CNES Laboratory building is a literal prototype for living-learning laboratories and offers lessons learned for future net-zero construction on campus.
"The Carbon Neutral Energy Solutions Laboratory was designed to engage students and faculty, as well as partners from industry and government, in a collaborative research community focused on fostering new discoveries and advancing disruptive innovations in clean energy technologies," said Tim Lieuwen, executive director of the Strategic Energy Institute. "By maintaining the highest LEED design standards, the facility itself also serves as a model for sustainable energy use and environmental practice."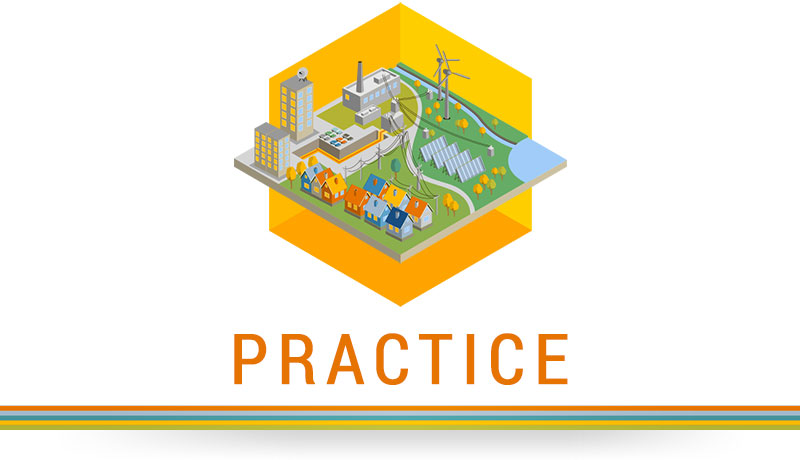 And of course, Tech's sustainable campus simply wouldn't be possible if we didn't practice what we teach. From planning more efficient use of Tech's urban campus, to constructing buildings to the highest of standards for efficiency and resiliency, to sourcing food locally, Tech's operational practices demonstrate our commitment to applying sustainable practices.
"It's about seizing opportunities to exercise more sustainable practices from the pre-planning stages to the actual design and construction and, ultimately, the building's use, operations, and maintenance," says Howard Wertheimer, director of Capital Planning and Space Management.
"Tech has a campus Master Plan to help us plan ahead for how the buildings will be used — what are the occupants' needs and how can we meet those needs in the most efficient and effective way while lessening the environmental impact. Plus, more efficient buildings save the Institute money, and that's just good business sense."
Tech is the embodiment of practices that combine environmental friendliness with sound business decisions. Georgia Tech's Energy Conservation team manages thousands of energy, condensate, occupancy, and flow meters across campus to effectively monitor and measure the Institute's utility impact. The result is better visibility of potential problem areas that will unnecessarily deplete the Institute of its water, electrical, and gas resources.
Another environmentally friendly practice that often goes unnoticed but has a big impact is the Green Cleaning program.
Pioneered at Tech more than 10 years ago, this program has sought to improve indoor air quality and, ultimately, our health. The program, which uses ionized water to clean surfaces, yields an average annual savings of more than 80 percent compared to initial baseline costs for water and chemical purchases.
Georgia Tech's Dining Services is also a significant contributor to the sustainability cause. It has made great strides in sourcing food locally. In fact, more than 40 percent of produce served in Tech's dining establishments is grown in the Southeast.
"Every step of our culinary process is sustainable, from the local ingredients used in our recipes to the compostable packaging featured at our retail locations. Through partnerships with our local suppliers, we are also able to incorporate environmentally responsible proteins including cage-free eggs, sustainably sourced seafood, and grass-fed Angus beef at our campus restaurants," says Rachel Barwick, unit marketing coordinator.
 
According to Swant, greater collaboration and planning among all departments on campus is critical to successfully optimizing all the efforts around sustainability. In the past year, the Office of Campus Sustainability has evolved to help bring an institutional approach to achieving a more fully integrated sustainable campus. Another goal for the office will be to enhance outreach efforts to the community.
"Being sustainable in the true sense of the word takes vision and commitment. It also takes the ability to leverage expertise, resources, and partnerships — all of which Tech can do very well. Truly, it is the responsible use of what we have today to help ensure Georgia Tech's success well into the future," says Swant.  
For more information on Georgia Tech's sustainability initiatives, including links to other resources on campus, visit the Office of Campus Sustainability at sustain.gatech.edu.