Up With the White, Gold & Green
On Friday, April 18, the likes of Captain Planet and a Recycling Bag Monster joined hundreds of members of the Tech community as they gathered on Tech Walk for the 17th annual Georgia Tech Earth Day celebration.
In one of the largest Earth Day events in the Southeast, attendees enjoyed a clothing swap, electronics recycling, a shoe-shooting basketball competition, and live music and poetry performances. A group of students, faculty, and staff work nearly year-round to make Tech's Earth Day one of the most fun and festive days on campus.
"With all of the great and creative minds we have on this campus, we see a ton of inspiring projects and initiatives our community is working on to address the problems facing our planet," said Kate Curnow, marketing manager for Barnes & Noble at Georgia Tech and a member of the Earth Day Committee Executive Board. 
But it's not the only day the Institute demonstrates its collective passion for being a leader in sustainability.
A few days before the celebration, on April 16, U.S. Secretary of Energy Ernest Moniz visited campus as part of Tech's biennial Sam Nunn Bank of America Policy Forum. This year's theme focuses on "U.S. Competitiveness Amid a Changing Natural Gas Landscape." Provost and Executive Vice President of Academic Affairs Rafael Bras serves on the Secretary of Energy Advisory Board, a 19-member panel of leaders in science, business, government, and academia.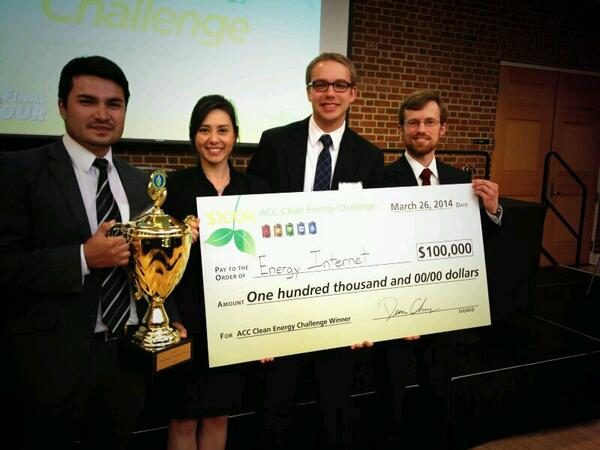 Students are equally involved in energy innovation on a national level. A Tech team won first place in the 2014 ACC Clean Energy Challenge in March, which includes a $100,000 prize from the U.S. Department of Energy (DOE). The four students will take their idea for a new electrical power grid technology to the DOE National Clean Energy Business Plan Finals in Washington, D.C., in June.
Acknowledging Tech's leadership in facilities and operations, Engineering News-Record (ENR) recognized Steve Swant, executive vice president of Administration and Finance, as a Top 25 Newsmaker for 2014. ENR selected Swant because of his dedication to sustainability, which he believes should be embedded in everything on campus.
Under Swant's leadership, Tech has earned accolades from the Princeton Review, the Arbor Day Foundation, the U.S. Green Building Council, the League of American Cyclists, and Atlanta's Clean Air Campaign for various aspects of campus operations.
"It's not about doing the 'green' thing, but the right thing for the campus," Swant said. "It's about making sure Georgia Tech continues to exist."
Faculty and researchers work toward this common goal at the Brook Byers Institute for Sustainable Systems. The research institute has endowed three Brook Byers professorships, held by Bert Bras (mechanical engineering), Marilyn Brown (public policy), and Elsa Reichmanis (chemical and biomolecular engineering), which are considered the highest title bestowed at Tech for faculty specifically engaged in sustainability-related research and education. John Crittenden (civil and environmental engineering) serves as director. The Brook Byers professors were honored at a Sustainability Celebration in March.
Later that month, Tech hosted the University Transportation Center's southeastern regional conference. In April, students from the Energy Club put together Tech's first Energy Expo; the first Southeastern Biogeochemistry Symposium convened students, faculty, and researchers from around the region; and the Student Government Association's spring Sustainability Forum focused on e-waste with a theme of "The Life Cycle of an iPhone."
Research and Education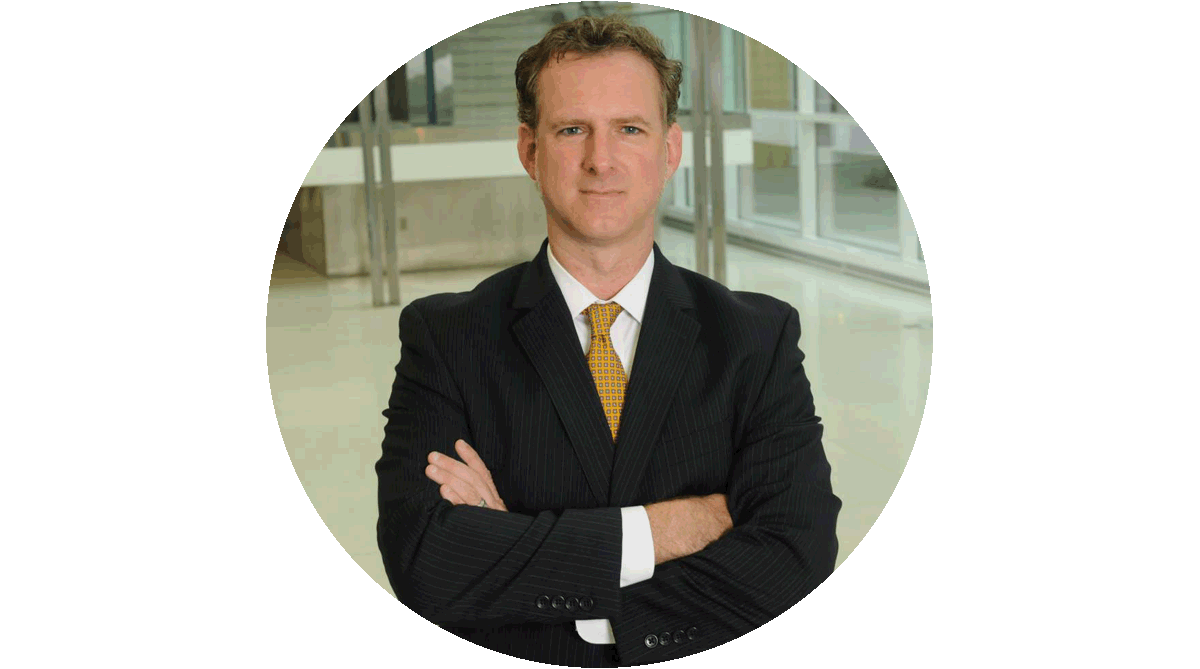 With support from the Ray C. Anderson Foundation and the Kendeda Fund, the Scheller College of Business launched its Center for Business Strategies on Sustainability last fall. Howard Connell (above), formerly global sustainability leader for Kimberly-Clark, serves as director. Beril Toktay serves as faculty director.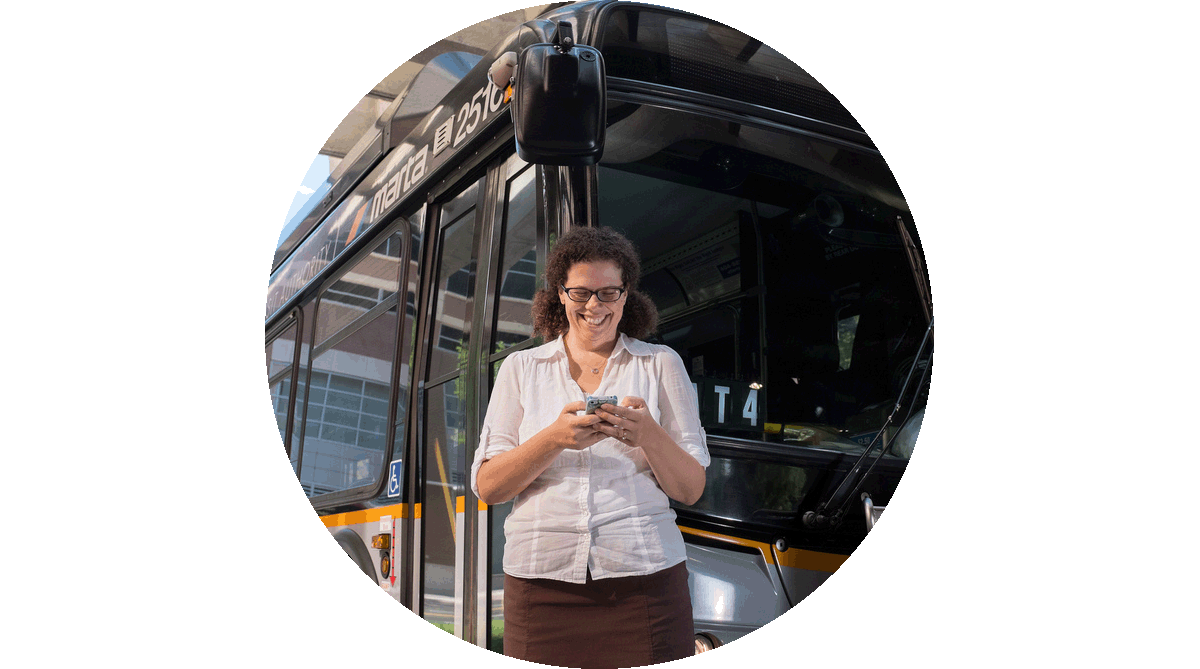 Kari Watkins, assistant professor in Civil and Environmental Engineering, is helping people conquer their commutes. Her OneBusAway app (co-developed with a colleague at the University of Washington) now tracks MARTA trains in real time, expanding its use beyond its name and taking the guesswork out of commute times. She also developed CycleAtlanta with the City of Atlanta.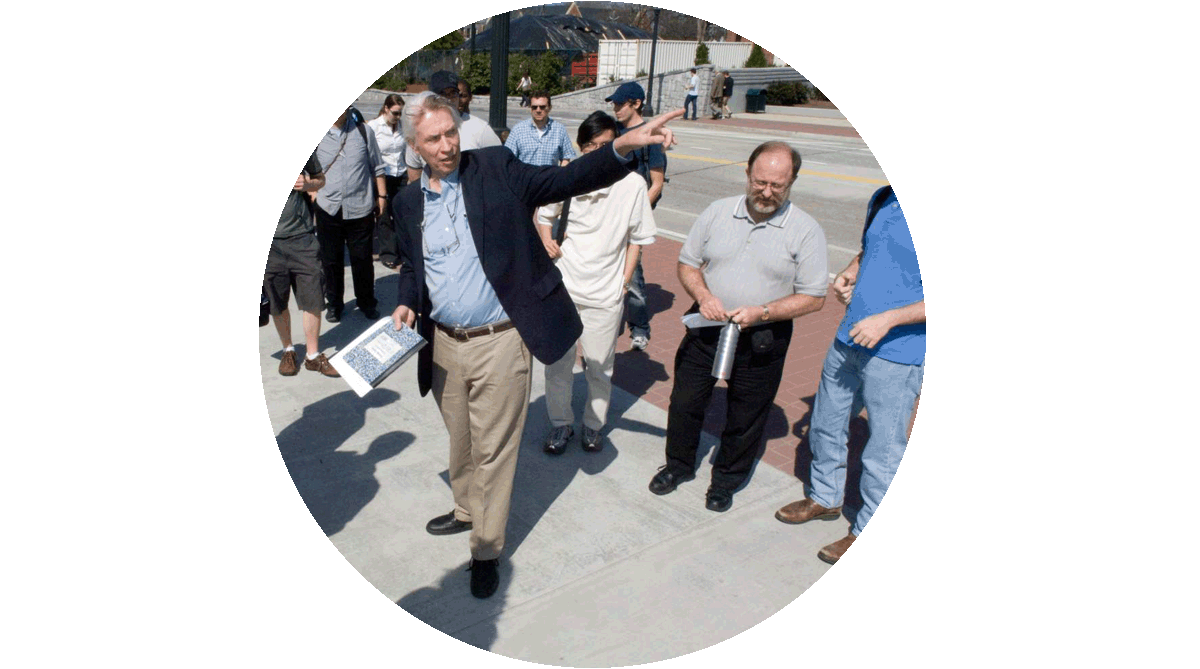 City and Regional Planning Professor Mike Dobbins asks his students to conceive of ways to improve the surrounding region. Last fall, his class studied Northside Drive and made recommendations for its development to the Georgia Department of Transportation. Another class studied the area surrounding the new Atlanta Falcons stadium.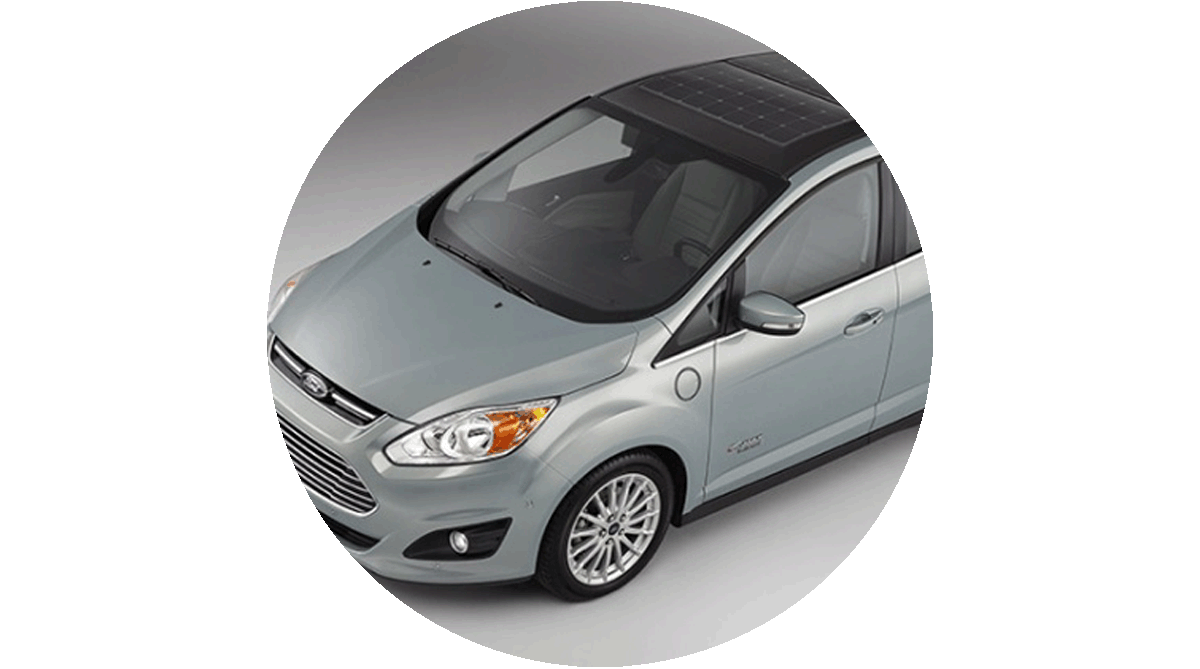 In January, Ford debuted its C-MAX Solar Energi concept car, which was built in collaboration with Tech Professor Bert Bras' Sustainable Design and Manufacturing lab. The car  takes a day's worth of sunlight to deliver the same performance as Ford's conventional C-MAX Energi plug-in hybrid.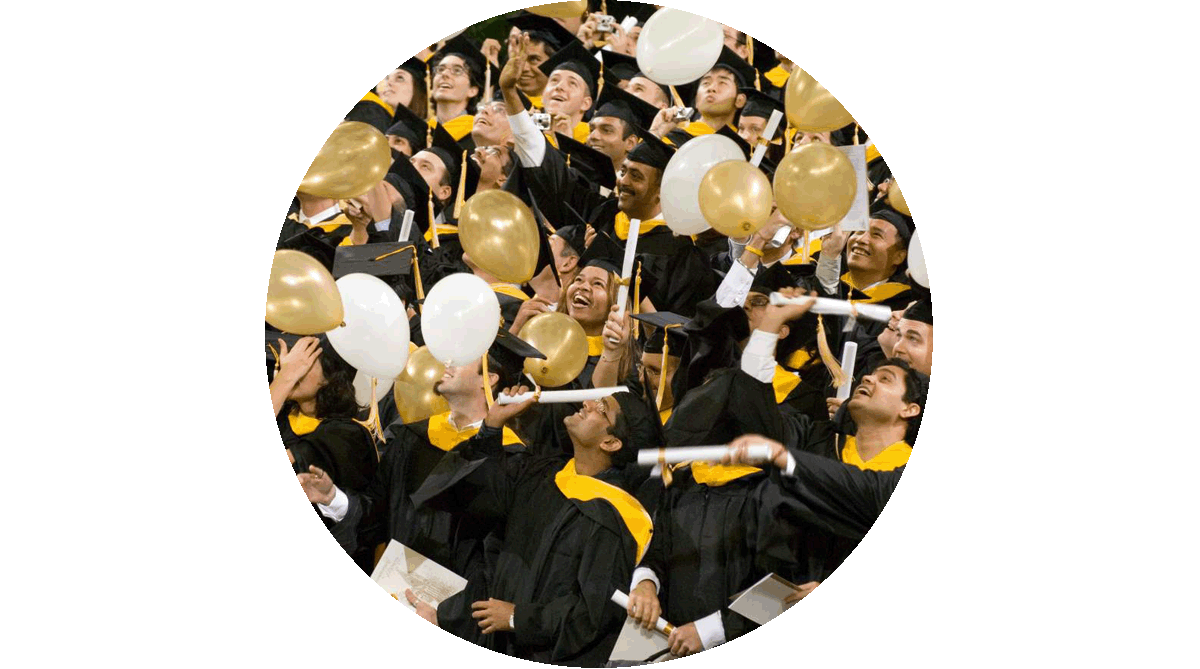 This May, Georgia Tech will graduate its first 11 students to earn a minor in Energy Systems. The program combines coursework in engineering, science, and policy, requiring students to get a cross-disciplinary education about energy issues and innovation.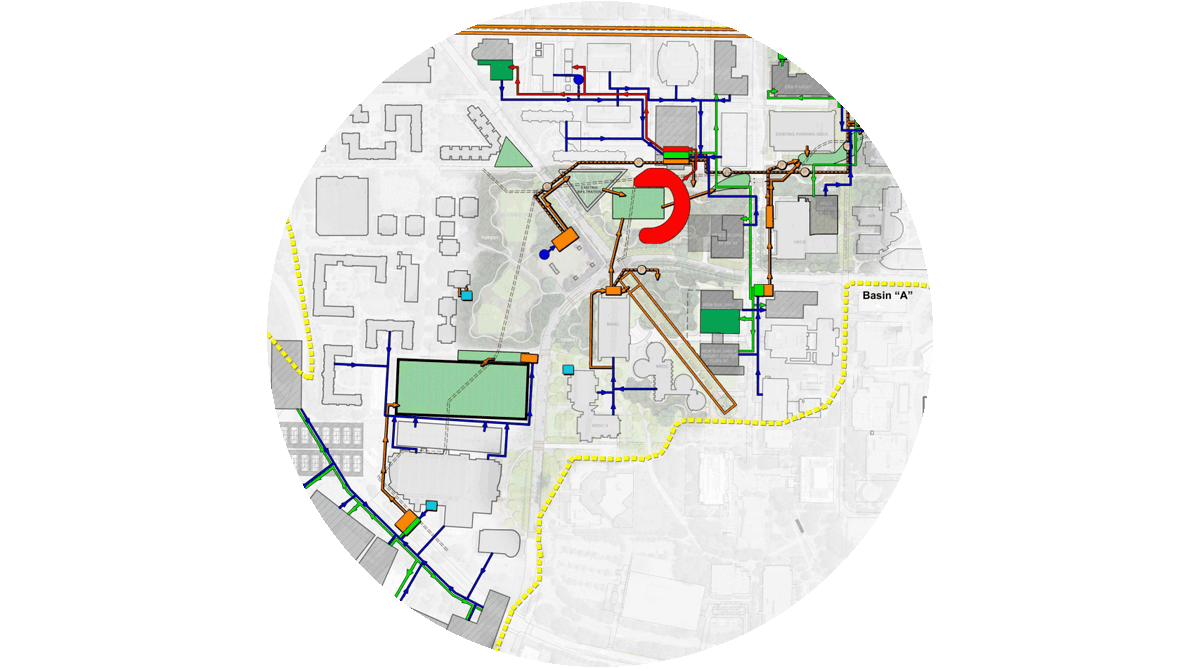 In 2013, Georgia Tech drafted a Stormwater Master Plan that's already being implemented. With the construction of the Engineered Biosystems Building, a much-anticipated Eco-Commons, featured in the plan, is coming to fruition.
Building for the Future
Georgia Tech has written its own book of building and design standards — the Yellow Book — that is demonstrated in its facilities. Howard Wertheimer, director of Capital Planning and Space Management, believes sustainability is inherent in Tech's built environment.
"Every building leverages the technology and engineering systems of that time," he said. "It's just part of our culture."