Ashok Goel
Professor of Computer Science and Cognitive Science
School of Interactive Computing
Ashok K. Goel is a professor of Computer Science and Cognitive Science in the School of Interactive Computing. He is director of the School's Ph.D. Program in Human-Centered Computing, coordinator of the faculty consortium on Creativity, Learning & Cognition, and co-coordinator of the faculty consortium on interactive intelligence.
Goel's research focuces on artificial intelligence and human-computer interaction. He is the creator of Jill Watson, the world's first artificial intelligence teaching assistant.
Goel is affiliated with the GVU Center, the Institute for People and Technology, the Institute for Robotics and Intelligent Machines, the Center for 21st Century Universities, and the Health Systems Institute. 
View all related images for distribution
Image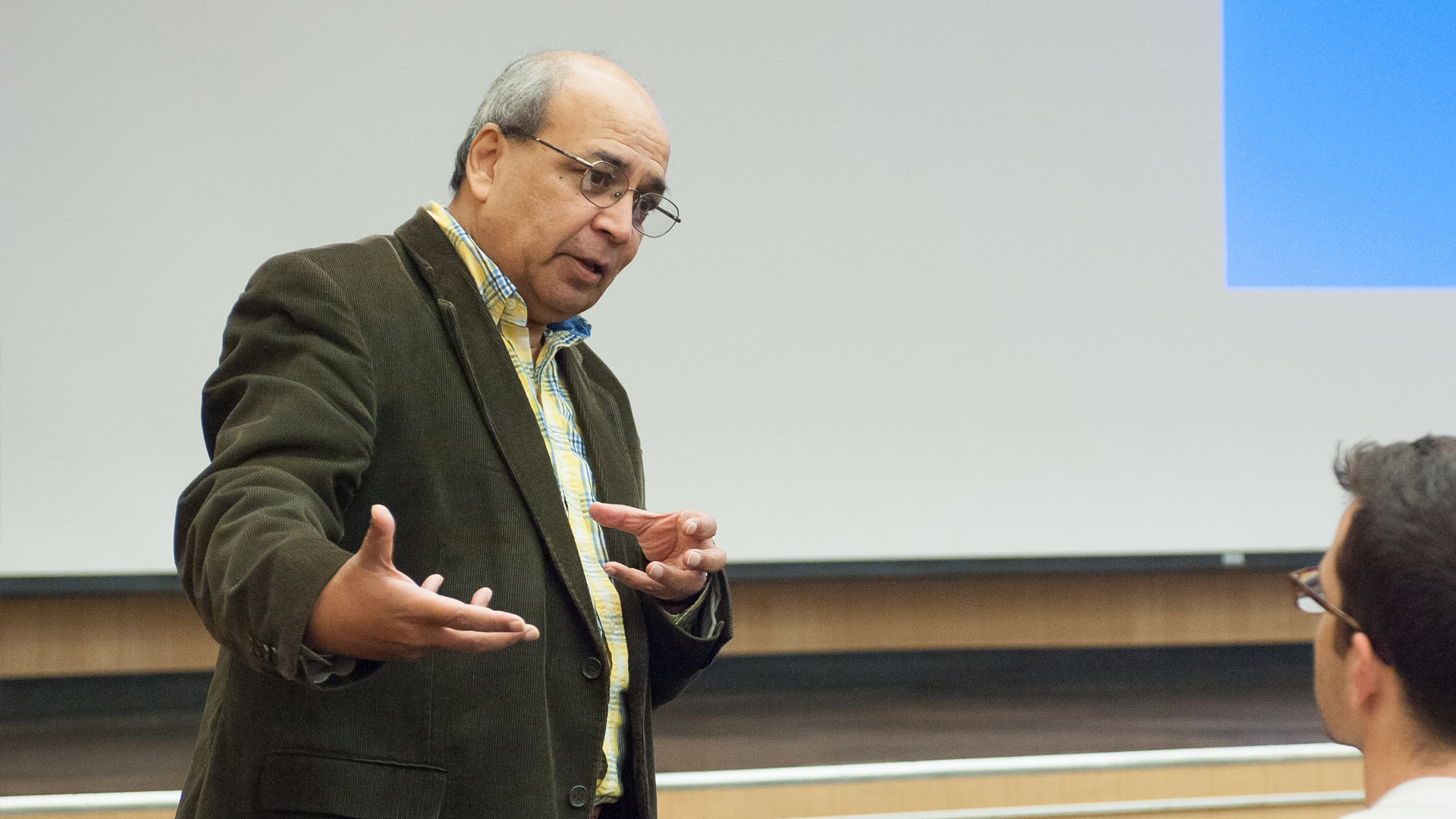 Ashok Goel teaching class, Knowledge-Based Artificial Intelligence (CS 4635/7637) (Photo: Fitrah Hamid)
Download Image