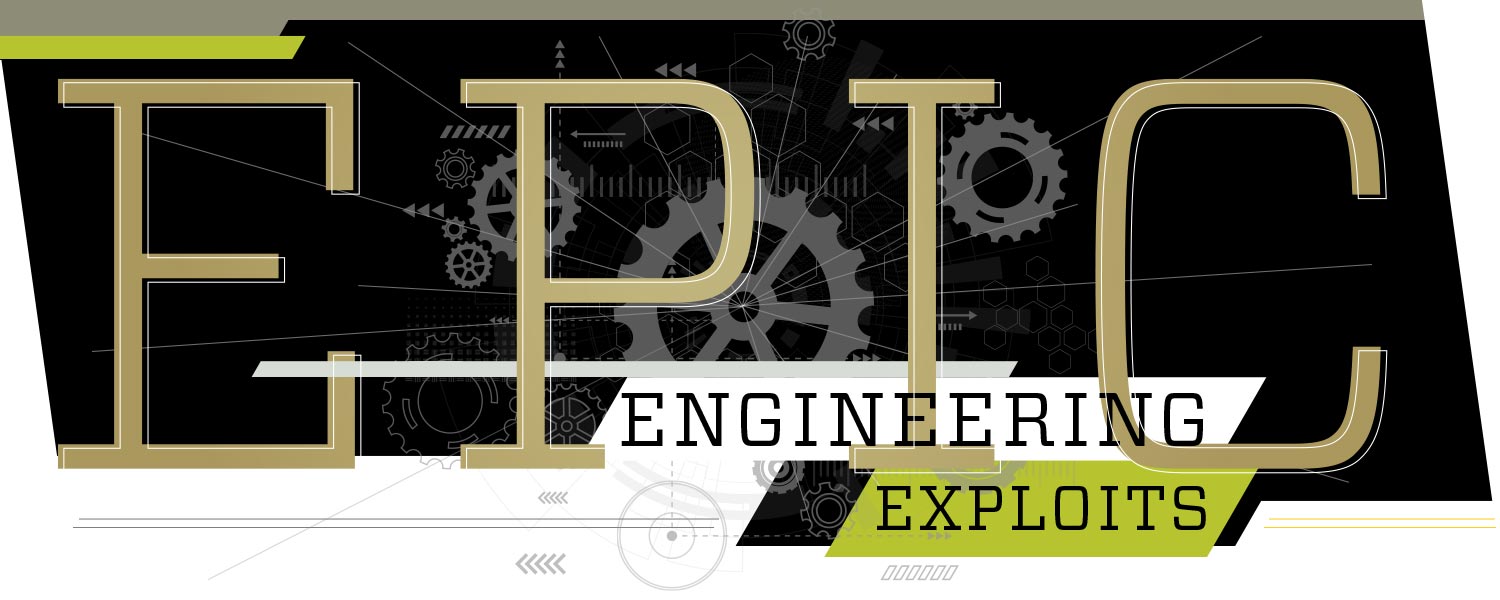 Thinking about engineering? Think Georgia Tech, of course. There are scores of reasons why America's No. 8 public university always figures into the top recommendations for engineering schools — and why our College of Engineering's undergraduate program ranks fourth in U.S. News & World Report's 2020 edition of America's Best Colleges. This Engineers Week, scroll down for just a few of those reasons — inventions and technological advances that Georgia Tech researchers, students, and alumni have helped engineer that are making a big difference in our world.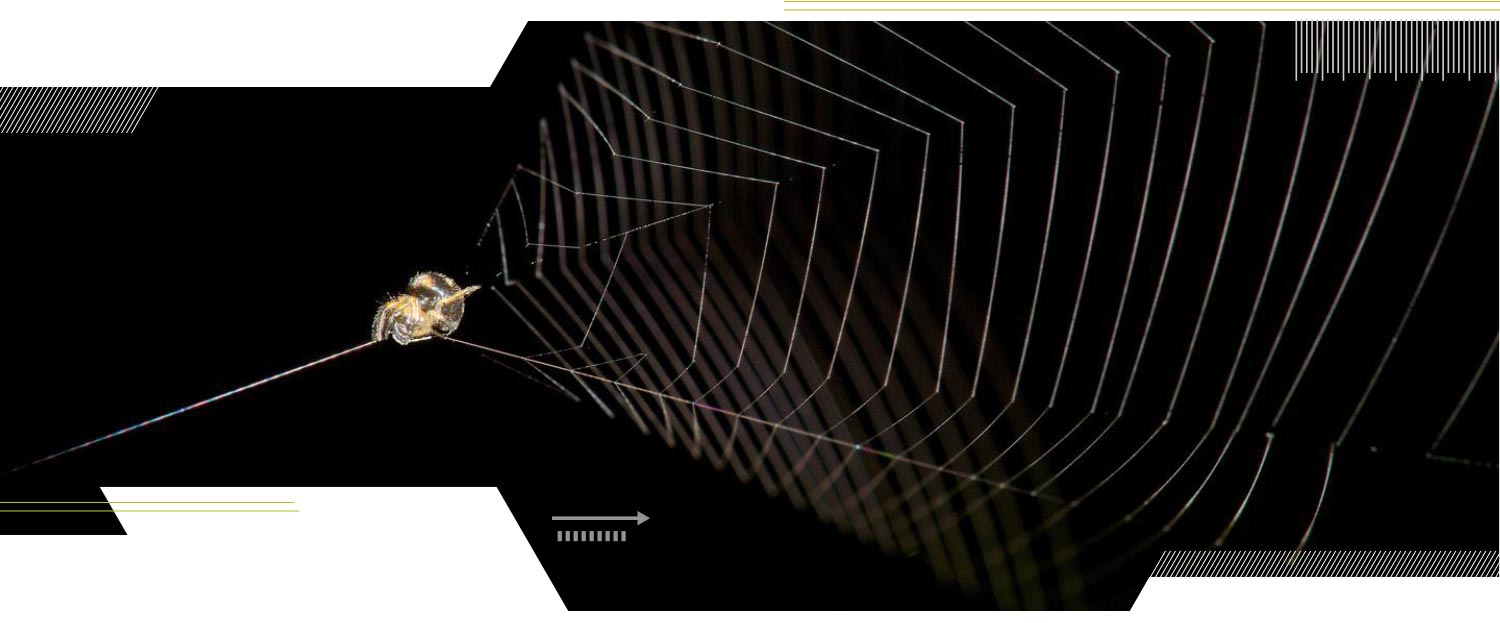 What the Animals Can Teach Us
Saad Bhamla  |  Chemical and Biomolecular Engineering
David Hu  |  Mechanical Engineering
At Georgia Tech, the study of animals has led to many engineering solutions. By looking at the movement of animals such as spiders, elephants, and even ants, engineering discoveries can be made. Saad Bhamla discovered a spider that can move faster than a cheetah, leading to energy research that could potentially provide new sources of power for tiny robots and other devices. David Hu's research on ants could lead to new applications for people and machines — like robots that can link together to build larger robots or bridges made of materials that can self-repair.
David Hu's Work With Kid Scientists
Bhamla Lab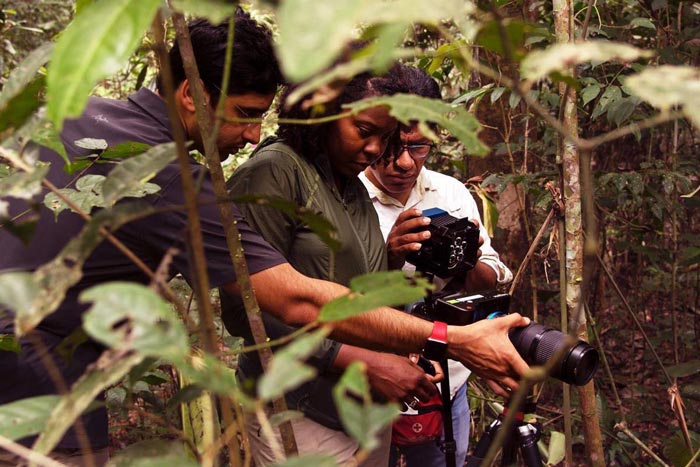 L-R: Assistant Professor Saad Bhamla, postdoctoral researcher Symone Alexander, and Jaime Navarro, a Peruvian field guide. (Credit: Geoff Gallice)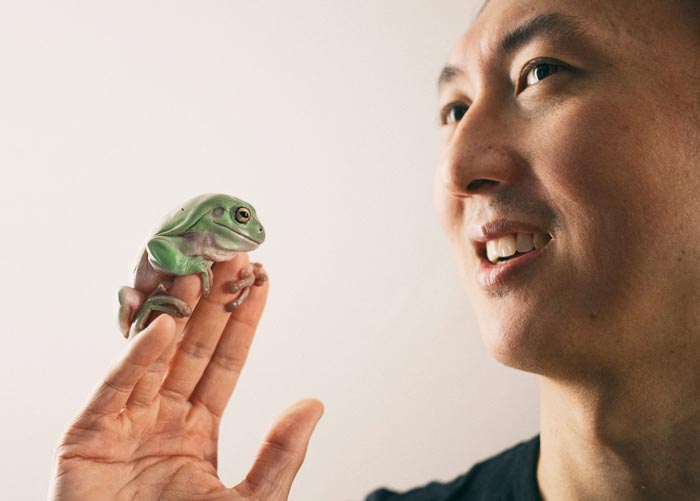 David Hu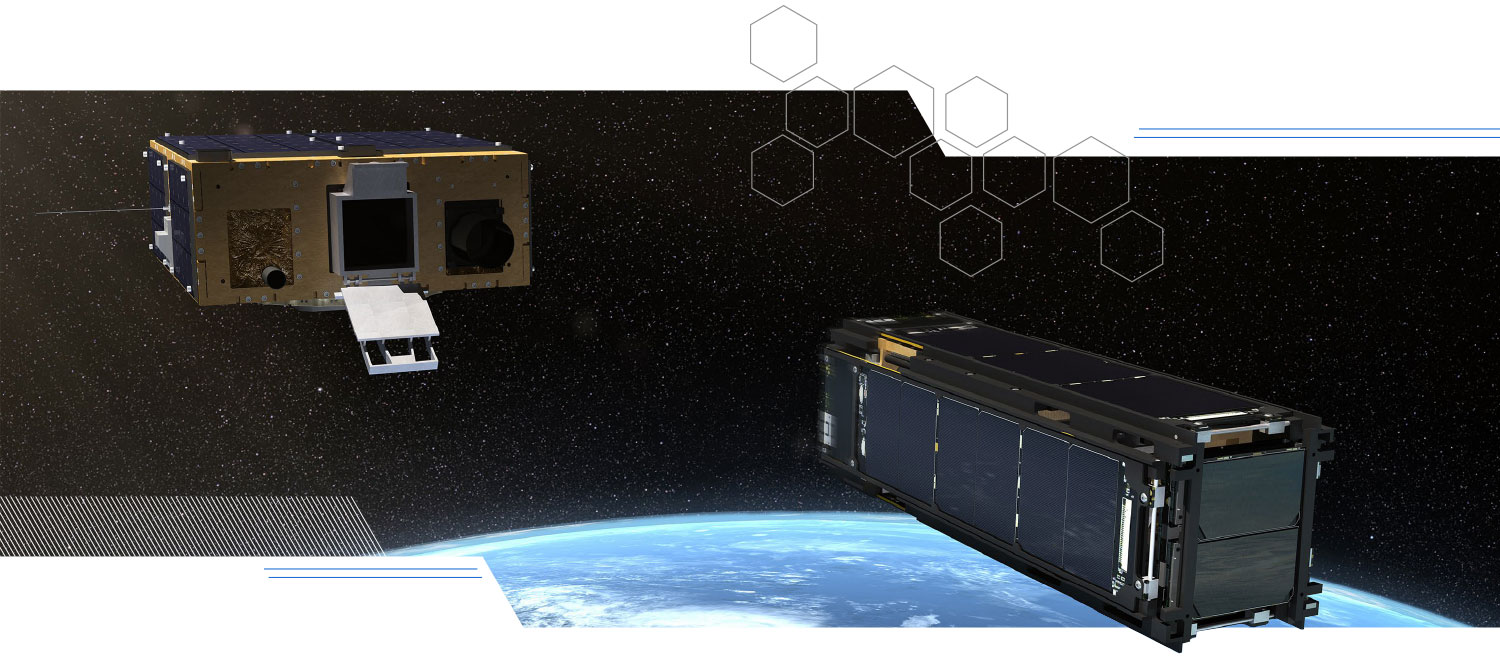 Prox-1 Satellite Launched Into Space
Glenn Lightsey | Aerospace Engineering
The Georgia Tech-built Prox-1 satellite was finally launched into space aboard the SpaceX Falcon Heavy rocket from the Kennedy Space Center on June 25, 2019. "The thrill of seeing our work launched into space never gets old. The number of people who have put hardware into space is a lot smaller than the number who have earned Ph.D.s," said Glenn Lightsey, who has worked on dozens of satellites during his career as a NASA engineer and an aerospace engineering faculty member.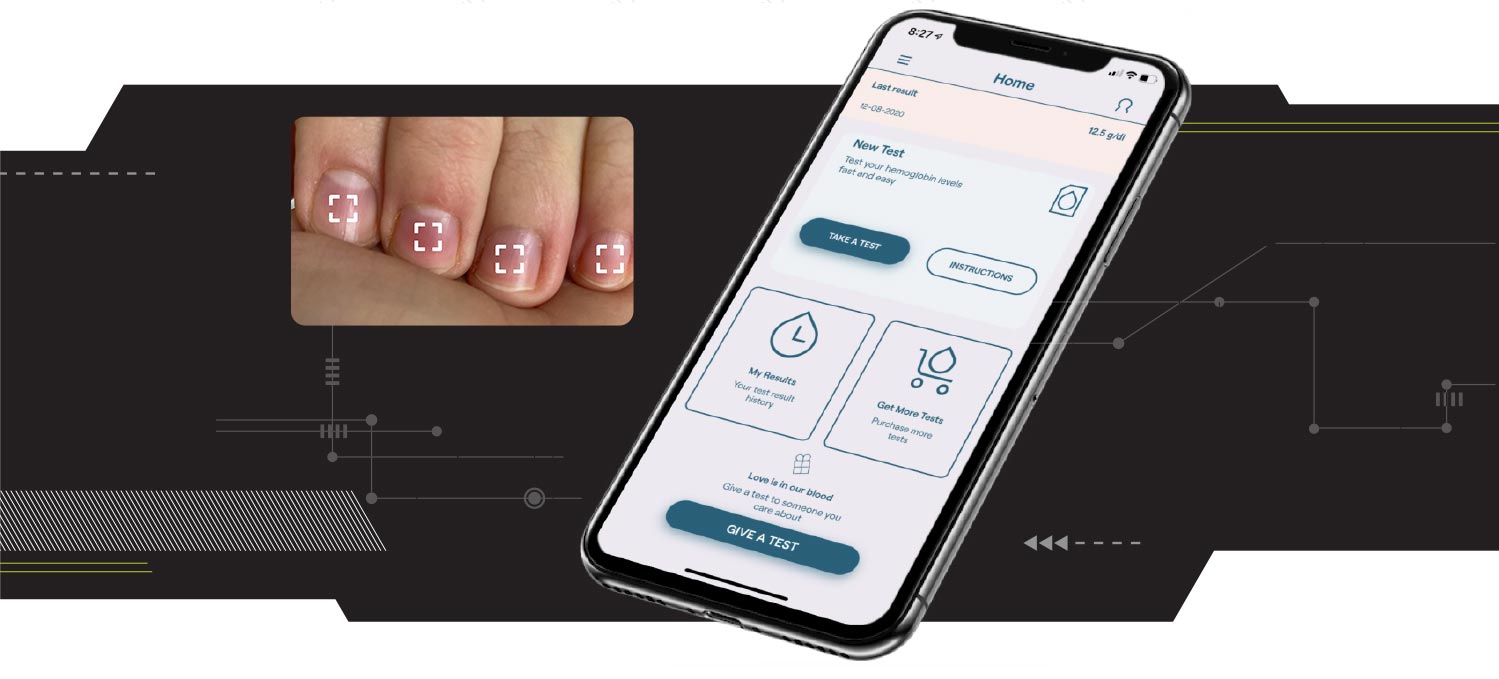 Health App Just a Click Away
Wilbur Lam | Biomedical Engineering
Rob Mannino and Erika Tyburski | Biomedical Alumni
Apps today are all the rage, and engineering students are creating them to tackle health issues. Biomedical engineering Professor Wilbur Lam and two of his students, Rob Mannino and Erika Tyburski, have developed the app AnemoCheck Mobile, a smartphone platform designed for noninvasive anemia diagnosis and underlying etiology screening. The app can estimate the user's blood hemoglobin levels and help them track any changes over time. The technology of the app relies on using a picture of the user's fingernail beds to evaluate anemia, and its unique algorithm, to screen for sickle cell disease.
Smartphone App for Anemia Showcased in NTAC Challenge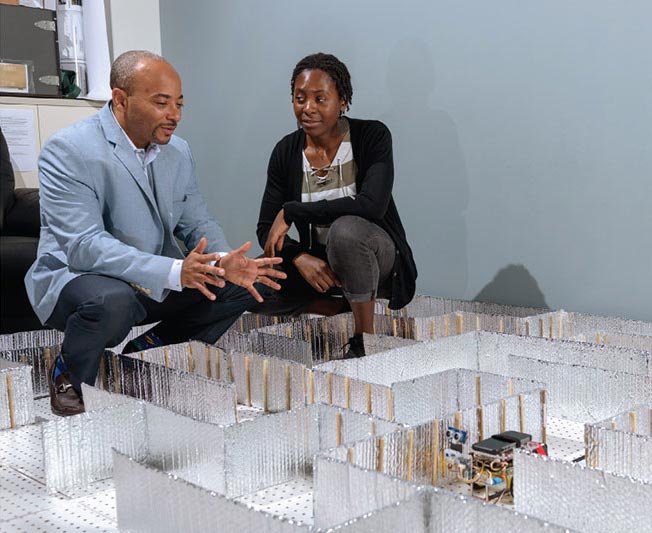 We Build Robots
Celine Irvene | Electrical and Computer Engineering
Cybersecurity experts have a new tool in the fight against hackers — a decoy robot. Researchers at Georgia Tech built the "HoneyBot" to lure hackers into thinking they had taken control of a robot, but instead, the robot gathers valuable information about the bad actors, helping businesses better protect themselves from future attacks.
Video: Meet the HoneyBot: A Georgia Tech Robot Built to Fight Hackers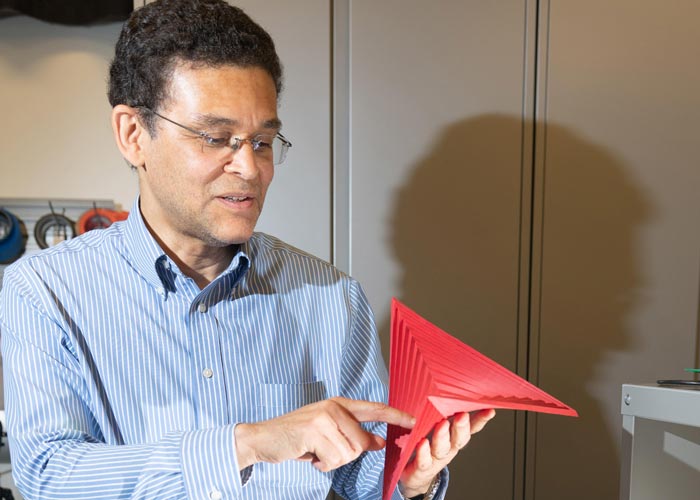 Fun With Origami
Glaucio Paulino | Civil and Environmental Engineering
Using the intricate patterns in origami, the ancient art of paper folding, civil engineering Professor Glaucio Paulino looks for inspiration to solve modern engineering challenges and create new kinds of structures. These structures fold up very small and then expand to fill more space once they're deployed. The possibilities for this technology range from robotics, to medical devices, to sustainable buildings.
Morphing Origami Takes a New Shape, Expanding Use Possibilities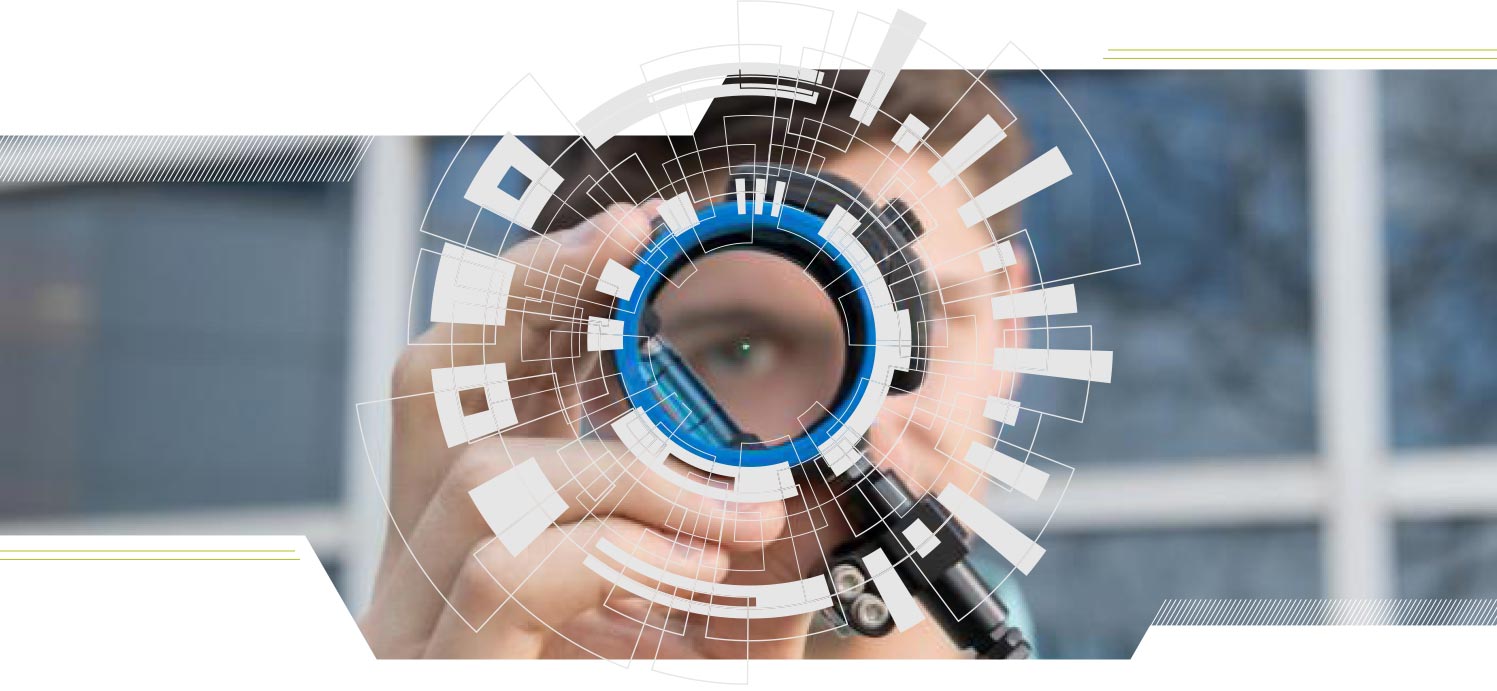 Better Aim for Archery
Kolby Hanley | Materials Science Engineering
ULTRAVIEW Archery offers state-of-the-art products to competitive archers across the world. Kolby Hanley, a 2019 Georgia Tech materials science and engineering graduate, formed the company, which has been seeing more and more success. Hanley is a competitive archer and wanted to improve his sport. Deciding to take matters into his own hands, Hanley worked to develop his very own scope with integrated lighting, ultimately winning Georgia Tech's 2018 InVenture Prize.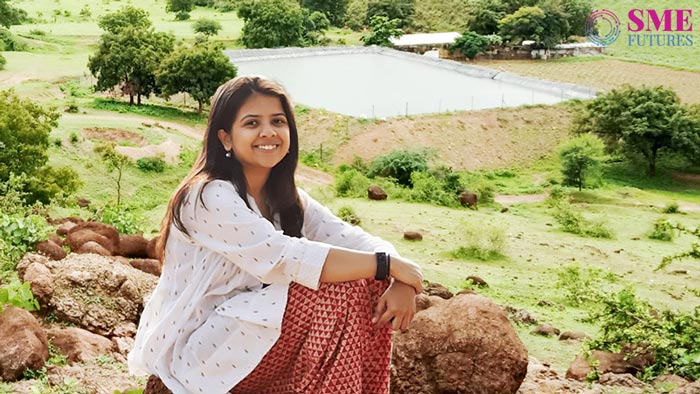 Maithili Appalwar
Innovating for Farmers
Maithili Appalwar | Industrial and Systems Engineering
Maithili Appalwar grew up in India seeing her parents successfully meet the challenges of running their own business. She capitalized on that entrepreneurial spirit while at Tech, co-founding a startup, Avana, with her father. Avana creates affordable farming technologies, namely holding ponds that allow farmers to store water cheaply.
Maithili Appalwar Shares Innovative Technologies with India's Farmers

Stereophonic Recording
Hazard E. Reeves | Mechanical Engineering
The late communications pioneer Hazard E. Reeves invented a system to synchronize sound recordings directly onto film in 1937. In 1946, he became a founder of Cinerama and developed the stereophonic sound system for the wraparound screen invention. He graduated with a mechanical engineering degree from Tech in 1928.
Lexicon Language Translator
Michael Levy | Electrical Engineering
The world's first hand-held, language-conversion computer was introduced by electrical engineering alumnus Michael Levy in the late 1970s. Unveiled by Lexicon in 1978, it could translate English reciprocally into 13 languages. Levy graduated from Georgia Tech in 1969.

Saffir-Simpson Hurricane Wind Scale
Herbert Saffir | Civil and Environmental Engineering
School of Civil and Environmental Engineering alumnus Herbert Saffir is half of the reason we can attach labels to hurricanes. He and Robert Simpson, former director of the National Hurricane Center, are the names behind the official title: the Saffir-Simpson Wind Scale. The five-category system correlates a storm's wind speeds with the kind of damage those winds will inflict on structures.
In addition to developing the hurricane scale in the late 1960s, Saffir, who graduated from Tech in 1940, also widely receives credit for writing and unifying building codes across South Florida, where he was a county engineer for many years. The work made him an expert in how hurricane-force winds damage structures. He died in 2007 at the age of 90.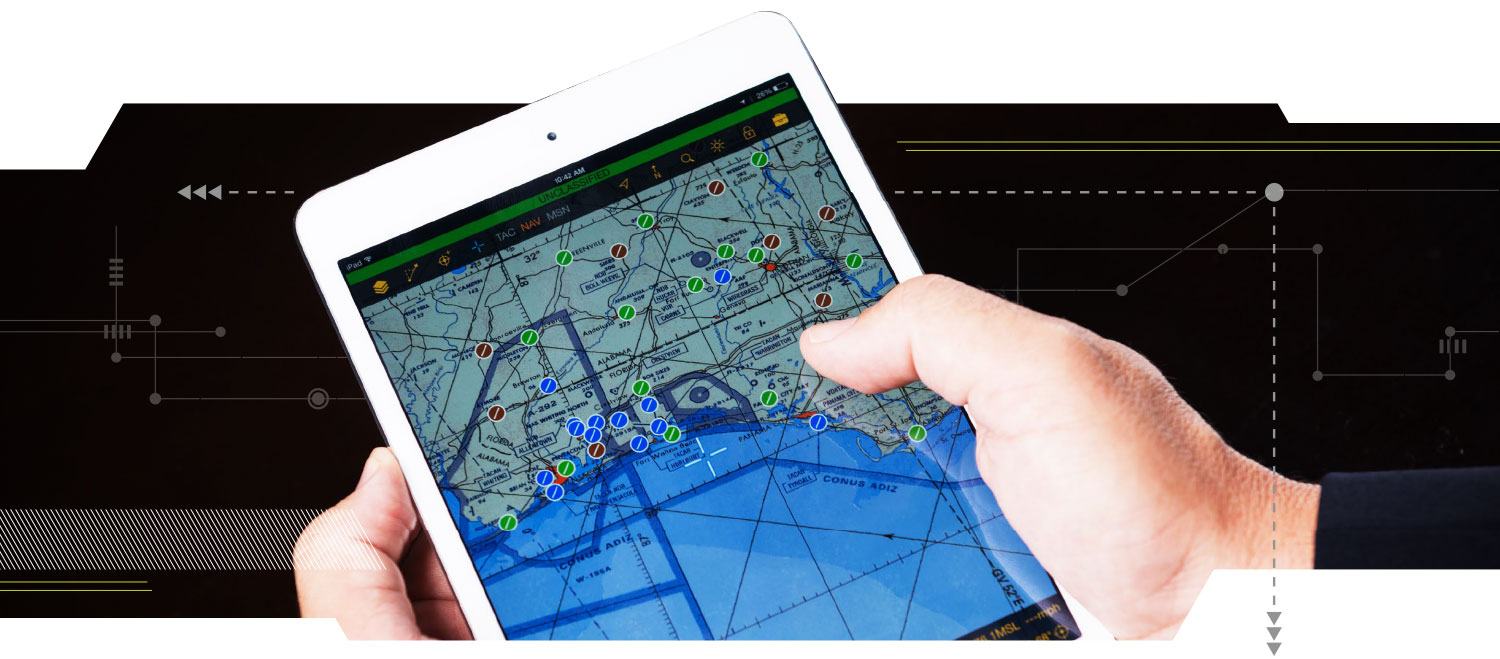 FalconView
Bob Schultz | Georgia Tech Research Institute
In 1994, the Georgia Tech Research Institute developed the FalconView Mapping Program for the U.S. Air National Guard to help military pilots with flight planning. It provides pilots with maps that help them anticipate what they will find as they carry out a mission. In addition to topographical information, the maps include obstacles, enemy positions, and other rapidly changing information. Today, it's used by an estimated 80,000 people in the U.S. military, federal agencies, and allied countries for a wide variety of intelligence, planning, and operational tasks. Mobile and 3D versions were upgrades introduced in 2014, FalconView's 20th anniversary.
---
Want to create the next epic invention?
Visit the College of Engineering at coe.gatech.edu.
Credits
Writing/Editing: Brigitte Espinet and Georgia Parmelee
Digital Design: Erica Endicott
Design Production: Monet Fort
Photography:
Animals: College of Engineering
Prox-1: Josh Spradling / The Planetary Society
Hurricane: NOAA
Ultraview, Origami: Allison Carter
Robots, FalconView: Rob Felt