Ivan Allen Prize, Sweet 16, and Sculpture Dedication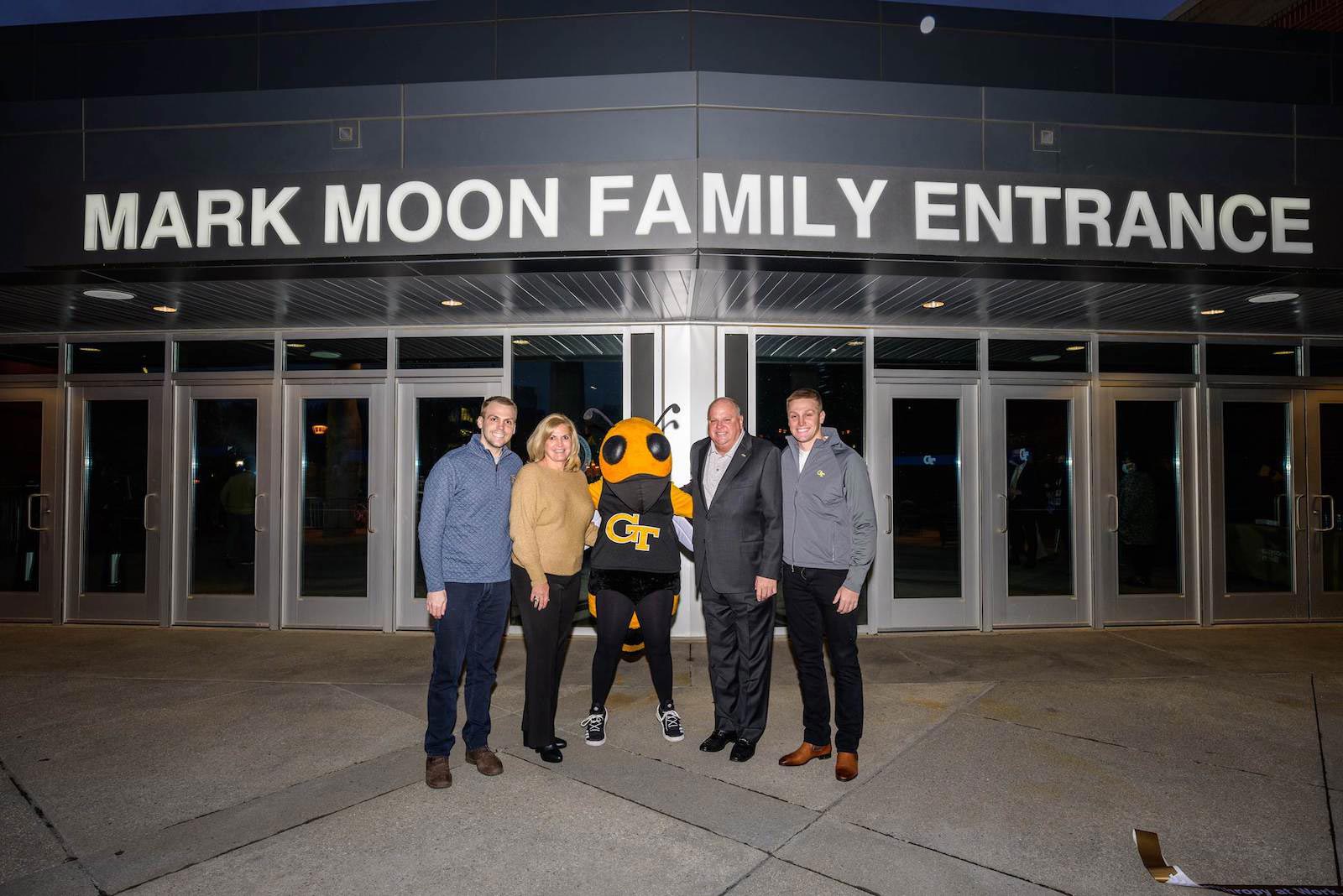 The Mark Moon Family Entrance at McCamish Pavilion, dedicated on March 2, recognizes the generosity of Marsha and Mark F. Moon. The Moon family is pictured with Buzz at the entrance (L-R): Michael, Marsha, Mark, and Matthew Moon. Mark Moon is a 1985 graduate of the H. Milton Stewart School of Industrial and Systems Engineering. Photo taken by Danny Karnik.
Georgia Tech men's basketball defeated Florida State, 80-75, to bring home the 2021 Atlantic Coast Conference championship for the first time since 1993 and the fourth time overall. Photo taken March 13 by Georgia Tech Athletics.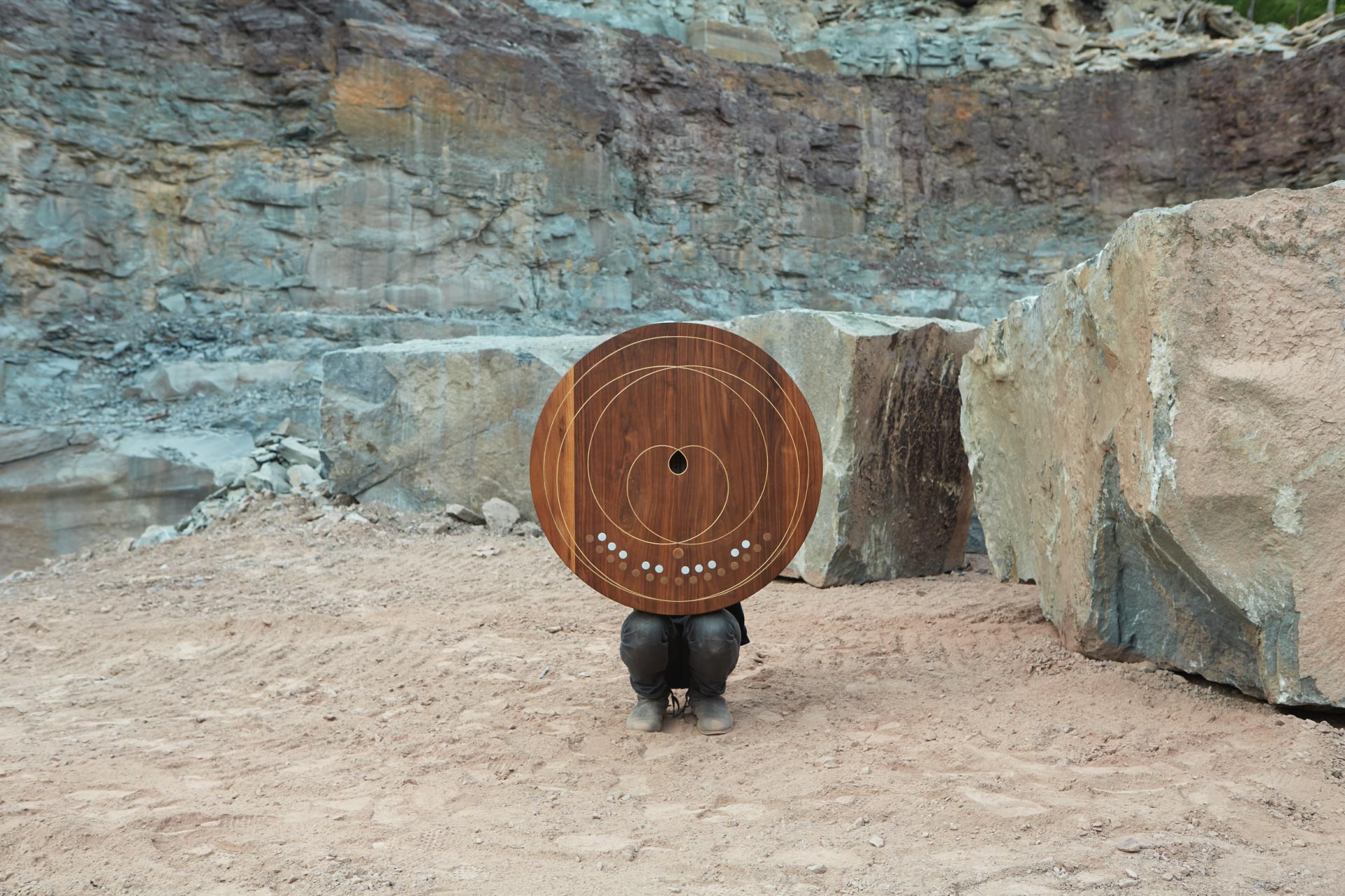 The Segulharpa, by inventor Ulfur Hansson, is new and unique among electro-acoustic instruments and was the first-place winner of the 2021 Guthman Musical Instrument Competition. The large circular walnut instrument holds 25 steel strings, which are "bowed" by magnetic fields. Touch sensors are embedded in the grain of the wood. As the player touches the surface, complex interactions are created inside. Photo courtesy of Ulfur Hanssen/Georgia Tech School of Music.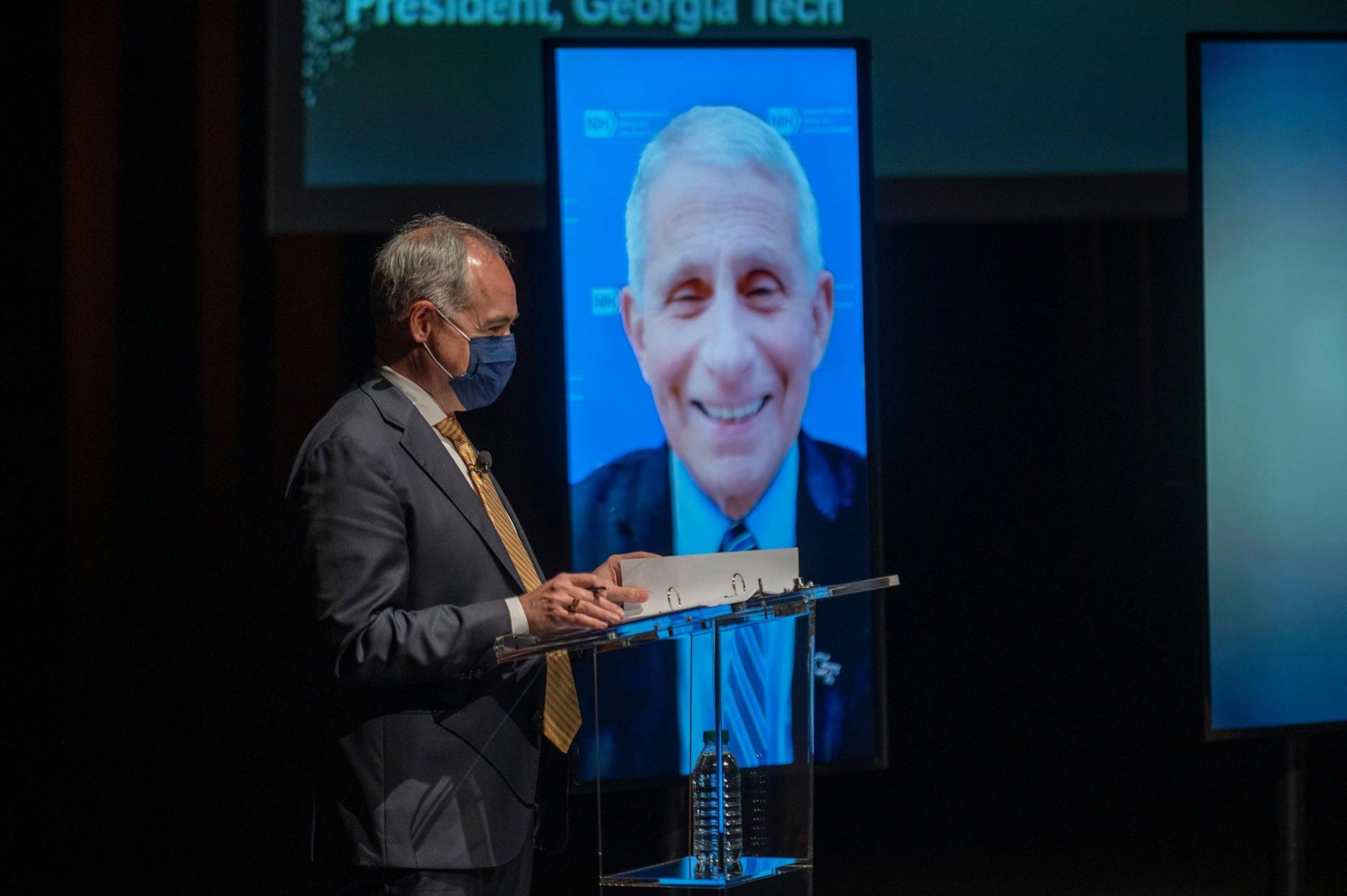 Georgia Tech's most prestigious honor, the Ivan Allen Jr. Prize for Social Courage, was presented to Dr. Anthony Fauci by President Ángel Cabrera during a hybrid virtual/in-person ceremony on March 15. Photo taken by Christopher Moore.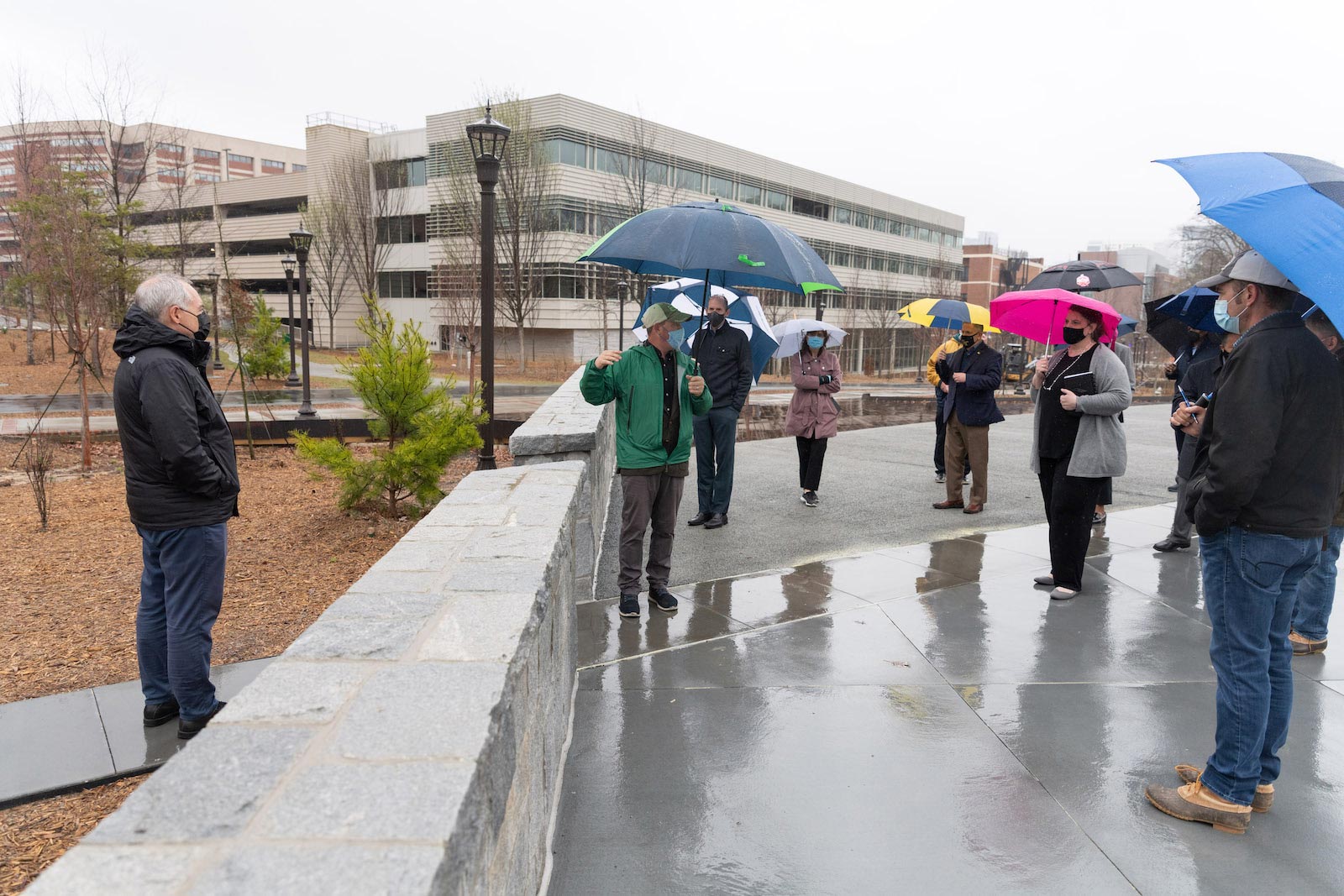 To support wellness on campus, President Ángel Cabrera (left) and members of Tech's senior leadership team took a break from their regularly scheduled meeting and opted for a walking tour of the campus EcoCommons and The Kendeda Building for Innovative Sustainable Design. Photo taken March 16 by Rob Felt.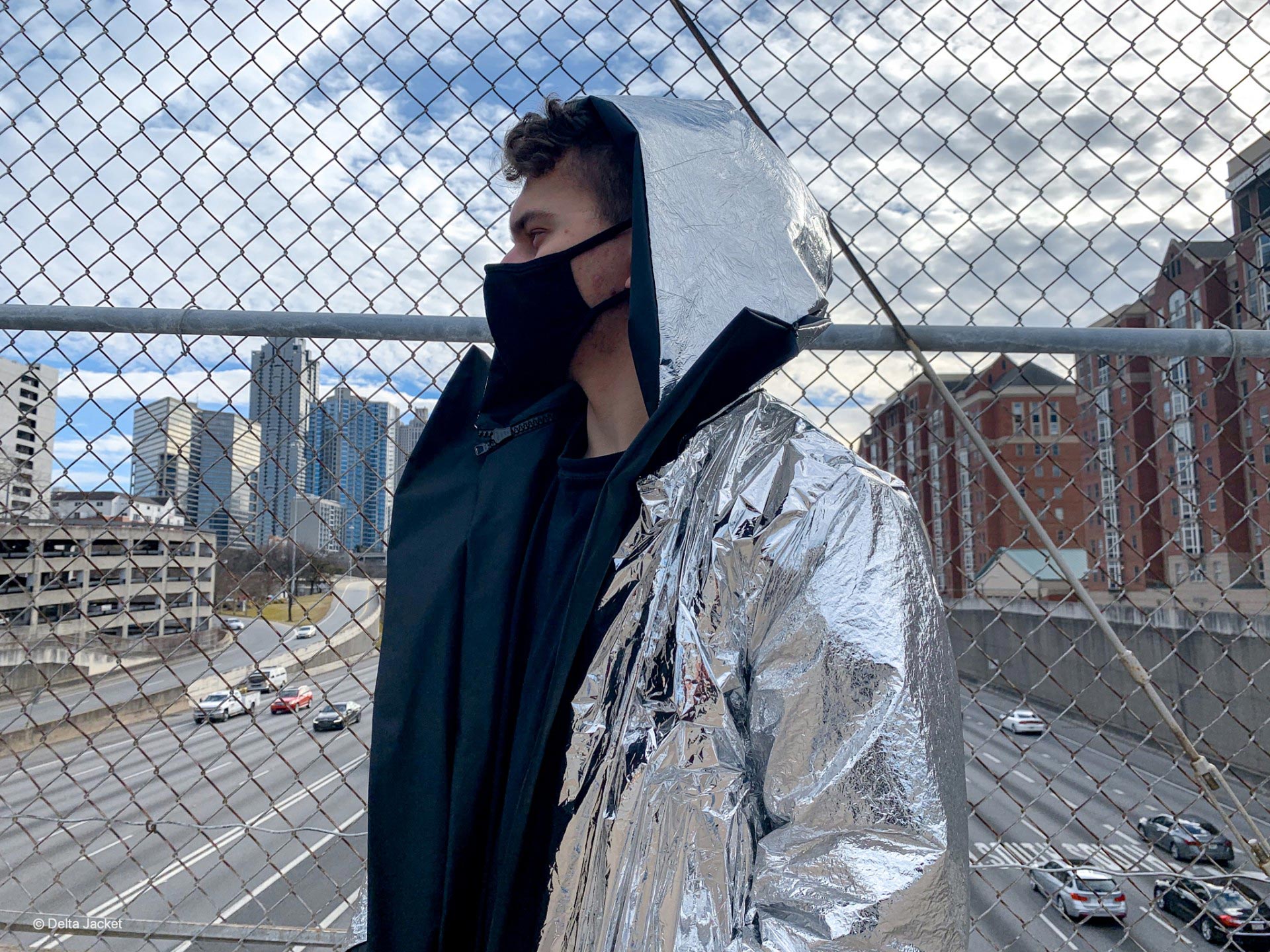 Six finalist teams competed for $35,000 in prizes in the 2021 Georgia Tech InVenture Prize on March 17. The winning invention — Delta Jacket — is an inflatable, reversible, waterproof jacket that can be transformed into an air mattress or a shelter from the elements. Photo courtesy of Delta Jacket.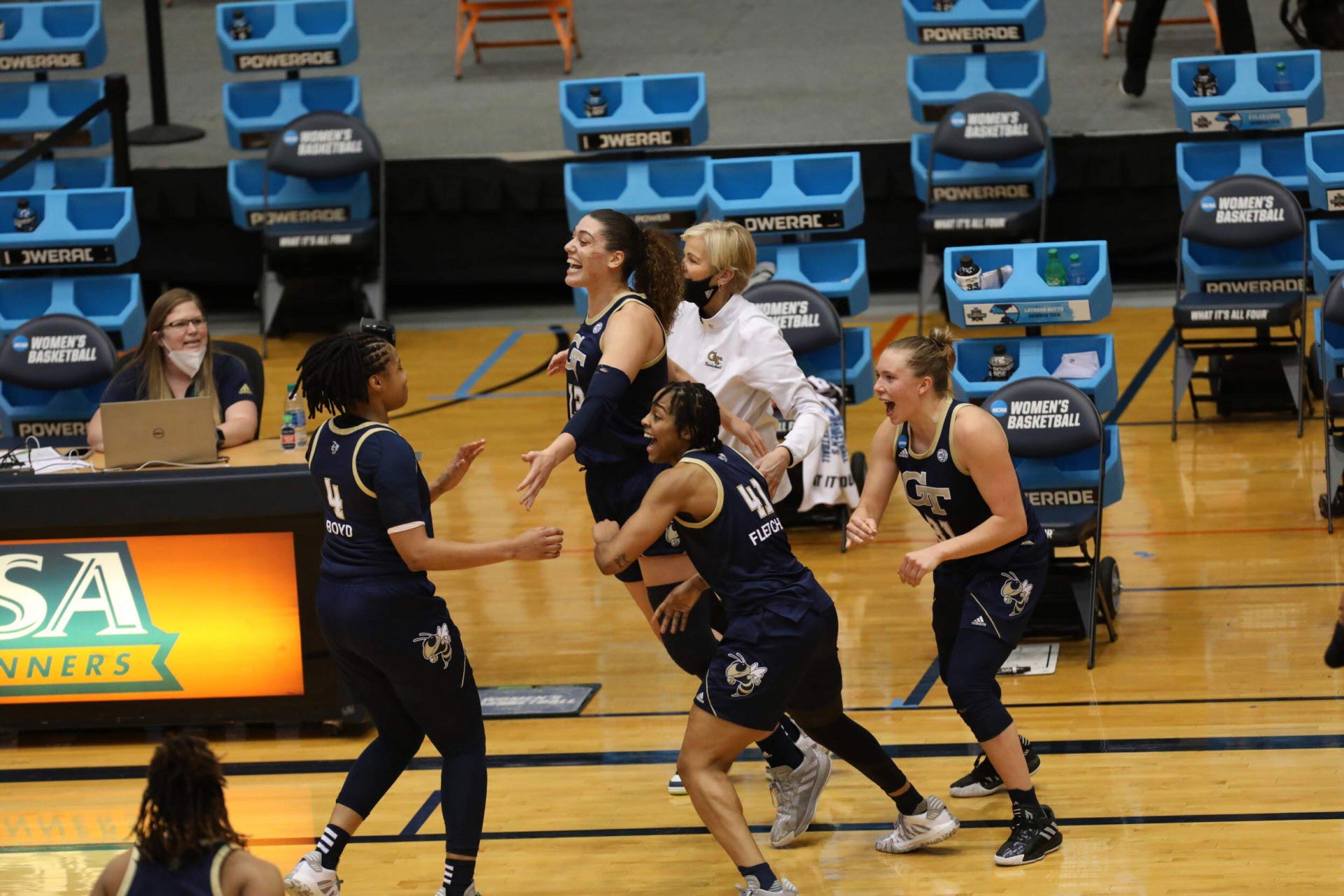 On March 23, Georgia Tech's women's basketball team beat West Virginia, 73-56, in the second round of the 2021 NCAA Tournament to advance to the Sweet 16 for only the second time in school history and the first time since 2012. In the Sweet 16, the Yellow Jackets fell to South Carolina, 76-65. Photo courtesy of Georgia Tech Athletics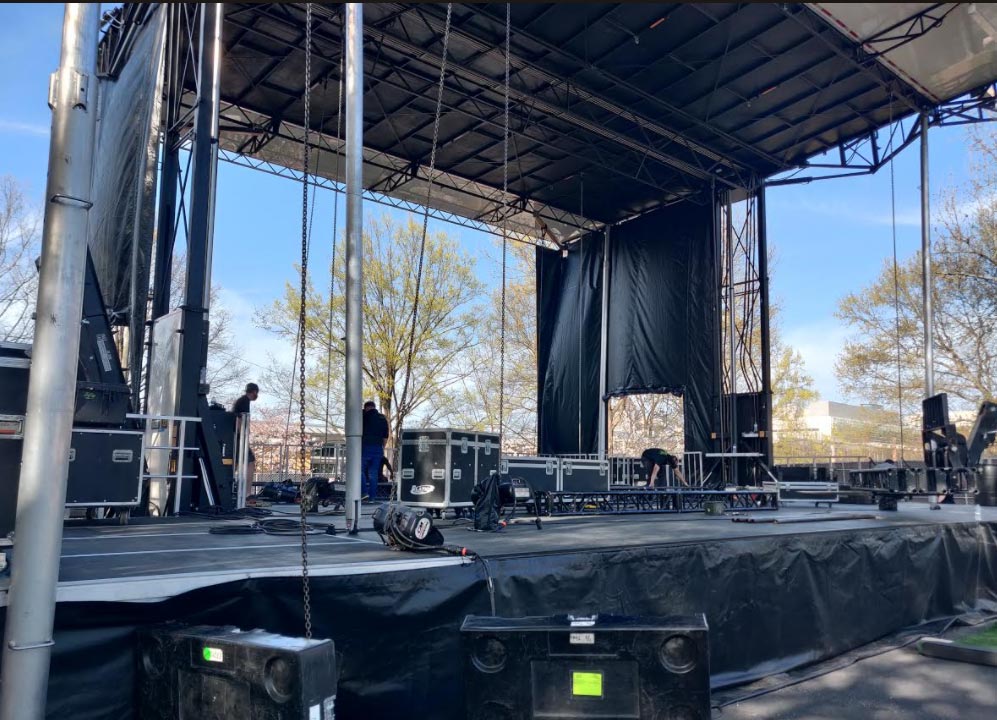 The Georgia Tech Arts Skyline Series began its six-week program of music, dance, theater, and conversation on March 26 with student musicians at Chill on the Hill. The series continues through May 18 with a mix of Georgia Tech groups, Atlanta arts companies, and internationally recognized artists. Photo of the stage being constructed is courtesy of Georgia Tech Arts.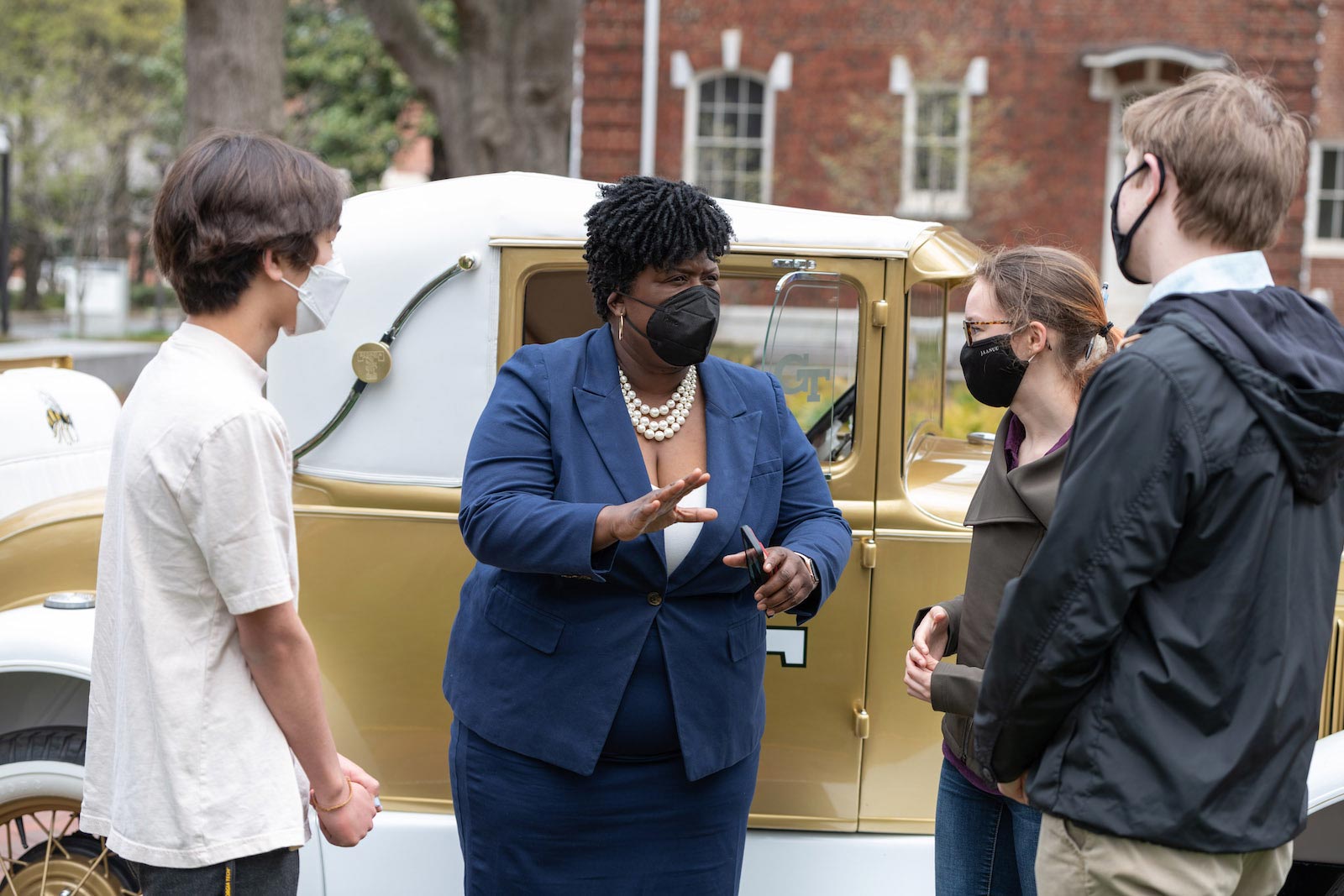 Atlanta Public Schools (APS) Superintendent Lisa Herring gathered with leaders and alumni from Georgia Tech and APS in Harrison Square to announce an initiative designed to help graduates from APS find themselves, their passions, and their futures at Georgia Tech. During the visit Herring spoke with a few Grady High School graduates who are now Tech students (l-r): Jadon Grossberg, Clarice Hill, and Anthony Cochran. Photo taken March 23 by Rob Felt.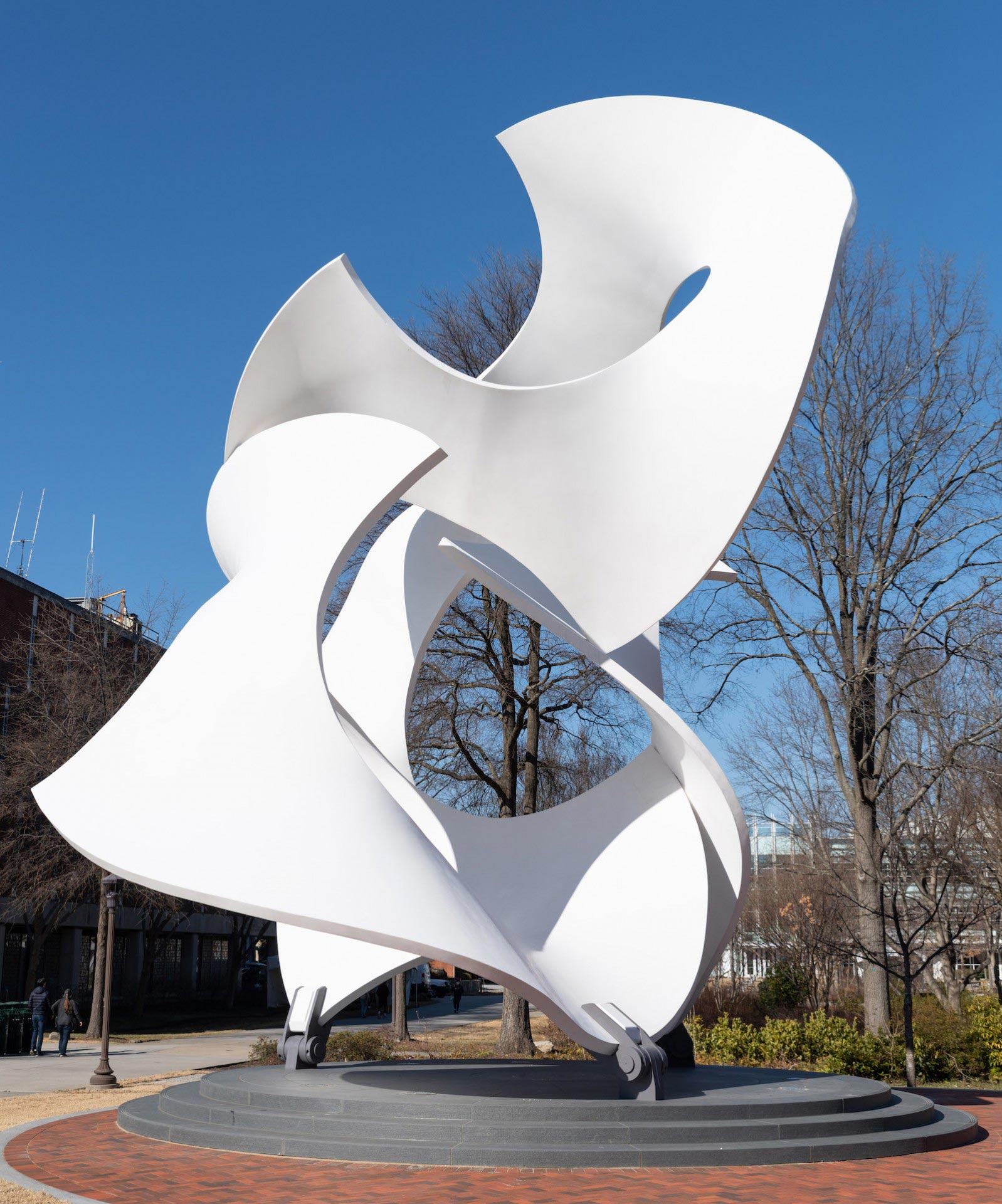 Koan, a 40-foot sculpture designed and donated by John Portman, has been installed near the northeast corner of Tech Green. Koan refers to a Zen Buddhist puzzle, and represents a belief in the power of knowledge, research, and creativity working together to unravel great truths. Photo taken by Rob Felt.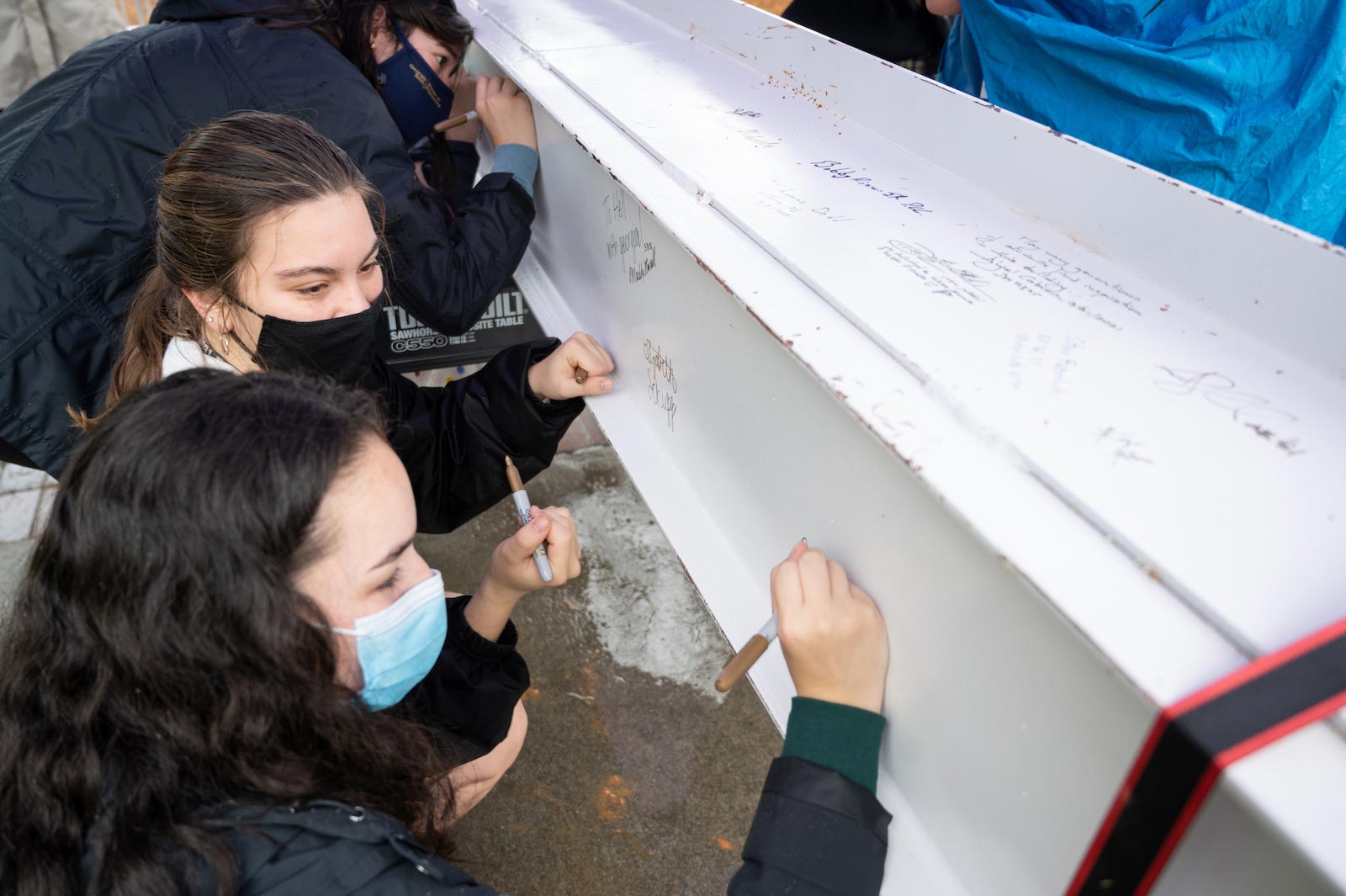 Students, faculty, and staff signed a construction beam that will be part of the new Student Center. Photo taken March 31 by Allison Carter.
Credits
Photography: Allison Carter, Rob Felt, and Christopher Moore
Writing/Editing: Victor Rogers, Stacy Braukman