Lunar Ice, Indian Ambassador Visit, and Progress Pride Staircase.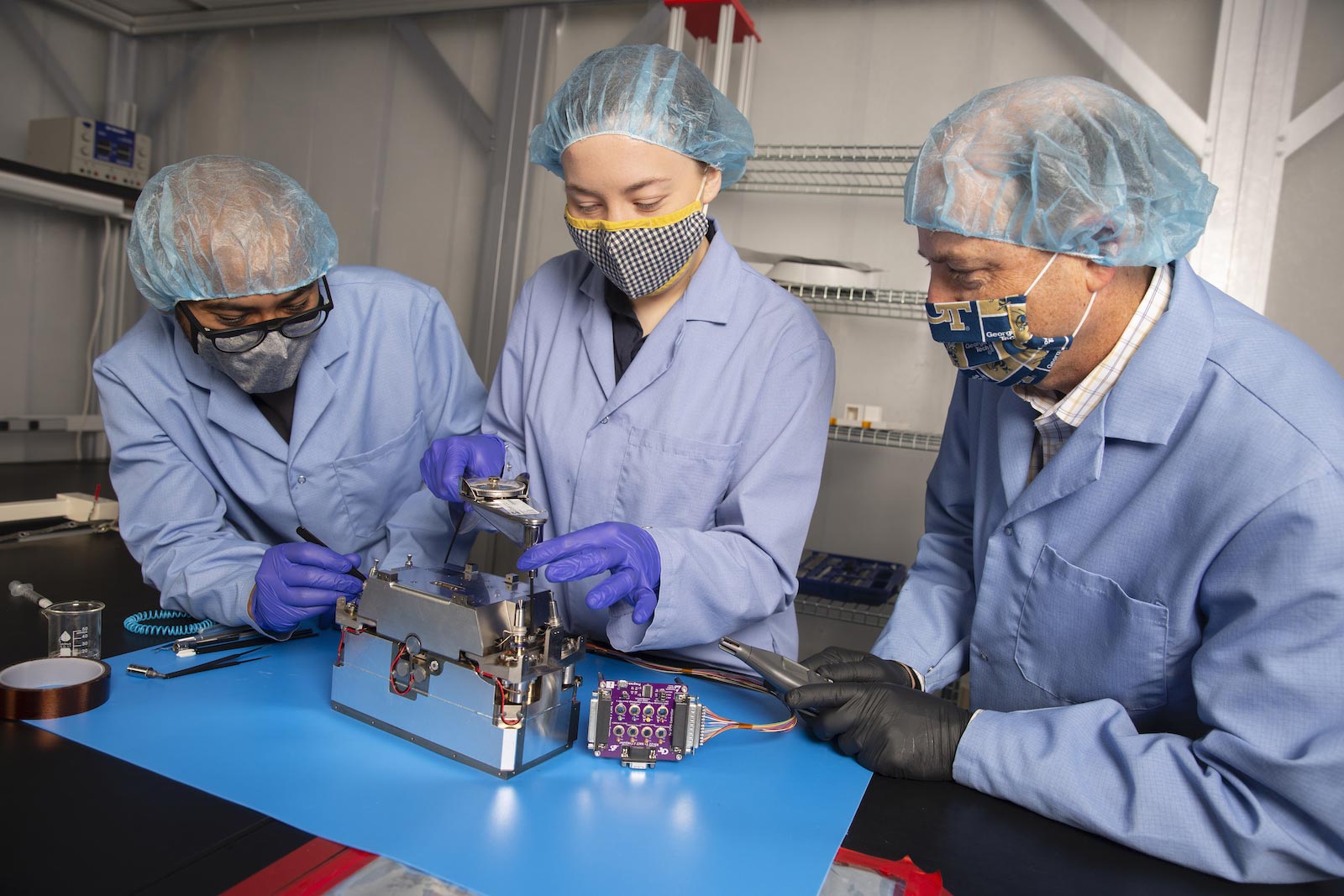 A new agreement with NASA puts Georgia Tech on a mission to find water on the moon. Aerospace engineering Professor Glenn Lightsey (right) and graduate students Brandon Colón and Lacey Littleton assemble the propulsion system developed at Tech for the Lunar Flashlight CubeSat. Photo taken July 1 by Candler Hobbs.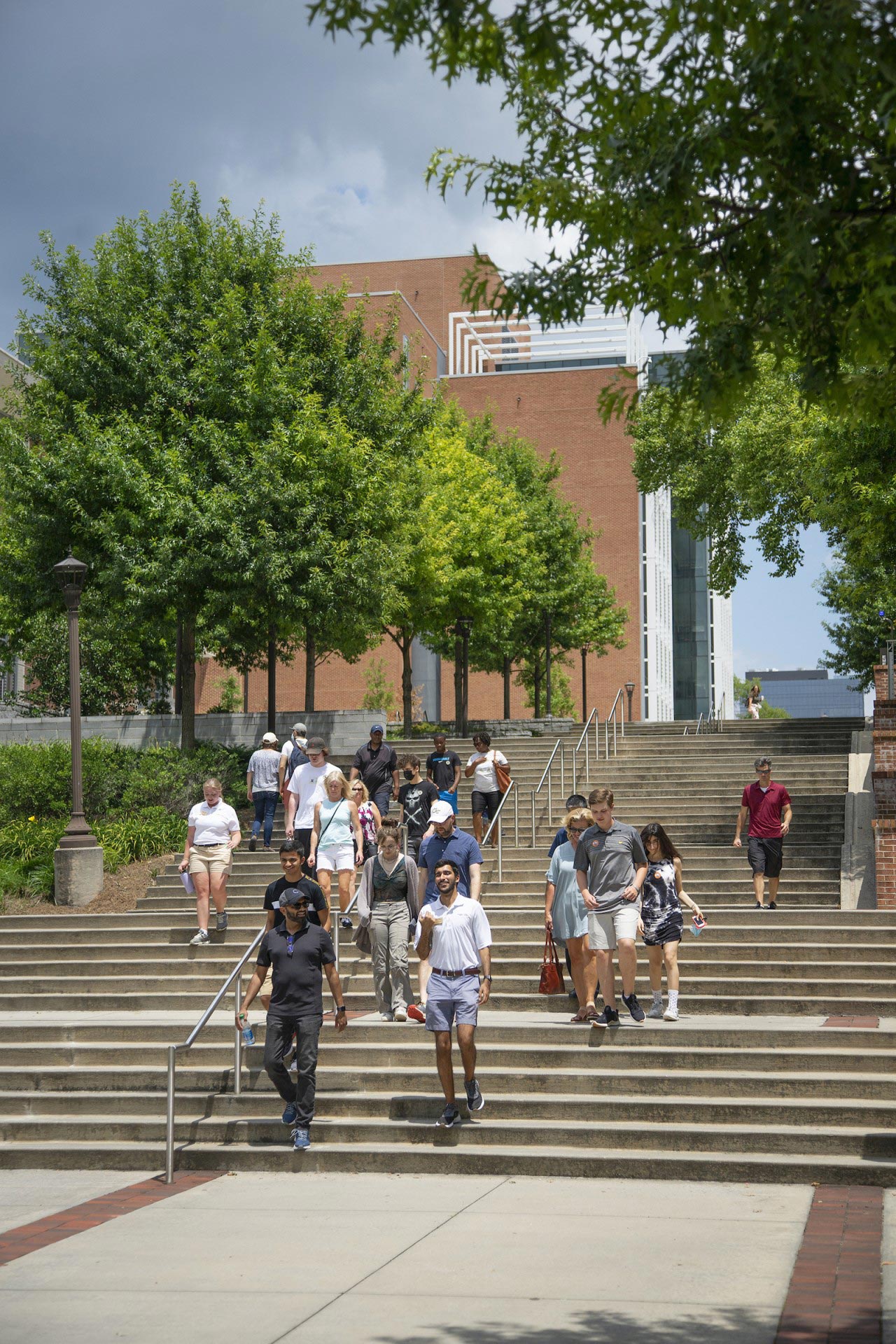 Undergraduate Admission welcomed 1,976 prospective students (5,151 total visitors) to campus in June and July for in-person tours. Campus tours are paused now and will resume on Aug. 30. Photo taken July 19 by Christopher Moore.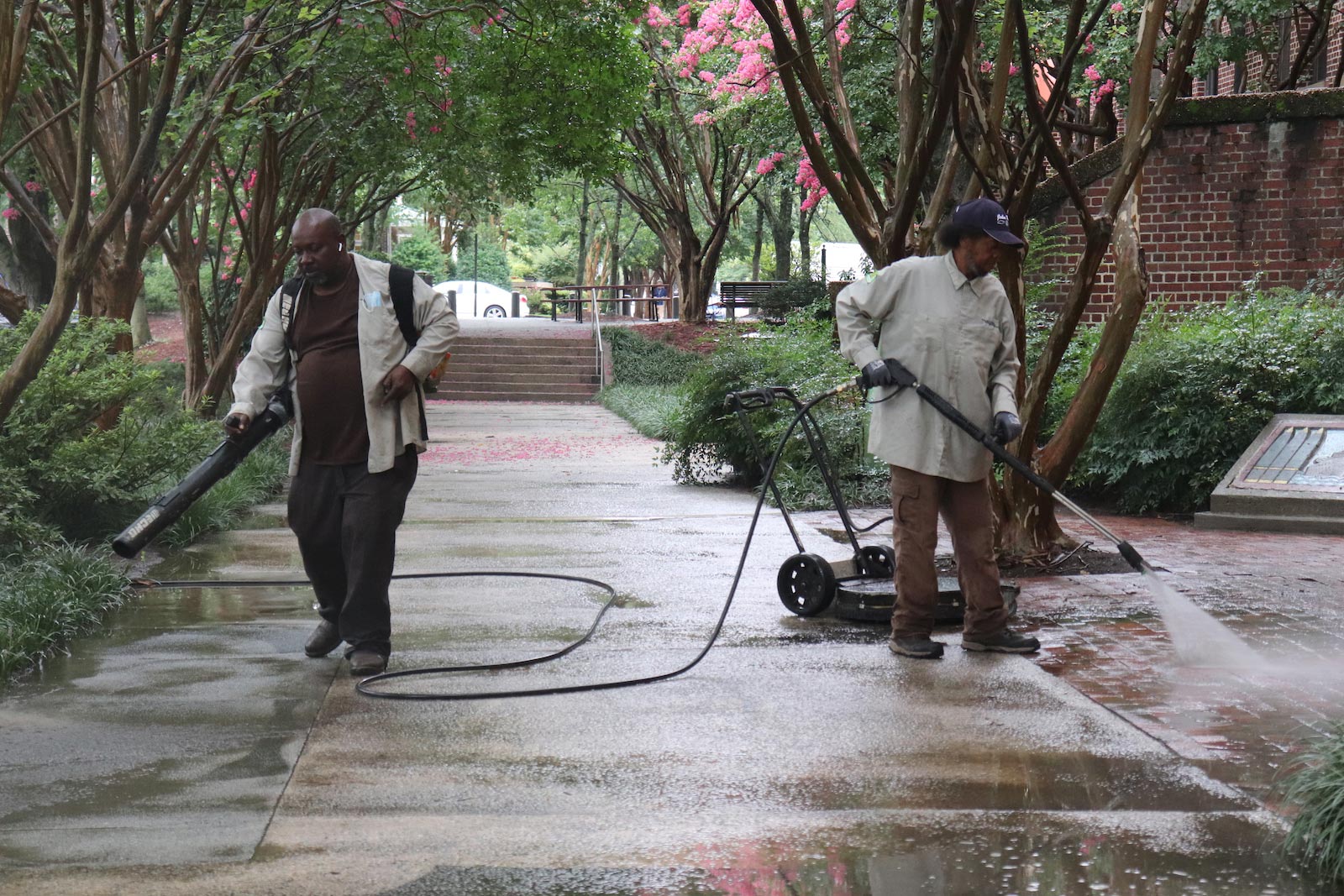 Groundskeepers Alan Jackson (left) and Gordon Gray cleared debris and pressure washed the walkway in front of the O'Keefe Building. Photo taken July 19 by Jeff Wiley.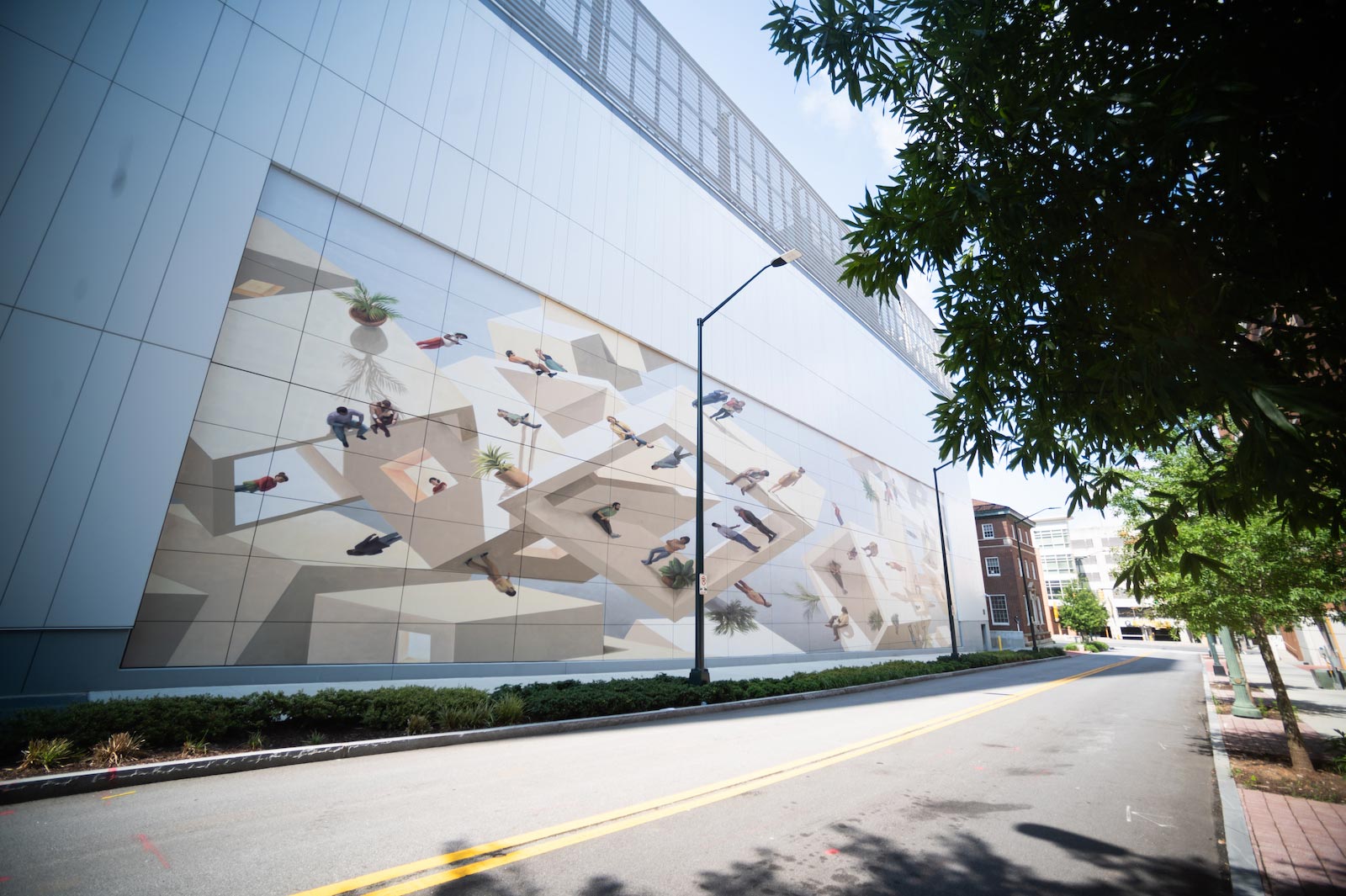 Coda and DataBank, a data center located on campus, commissioned a mural by Spanish artist Cinta Vidal Agulló. The 80 by 150-foot mural, located on Armstead Place NW between Spring Street and West Peachtree Street, was curated by Living Walls, a local nonprofit that produces intentional, thought-provoking public art. Photo taken July 22 by Allison Carter.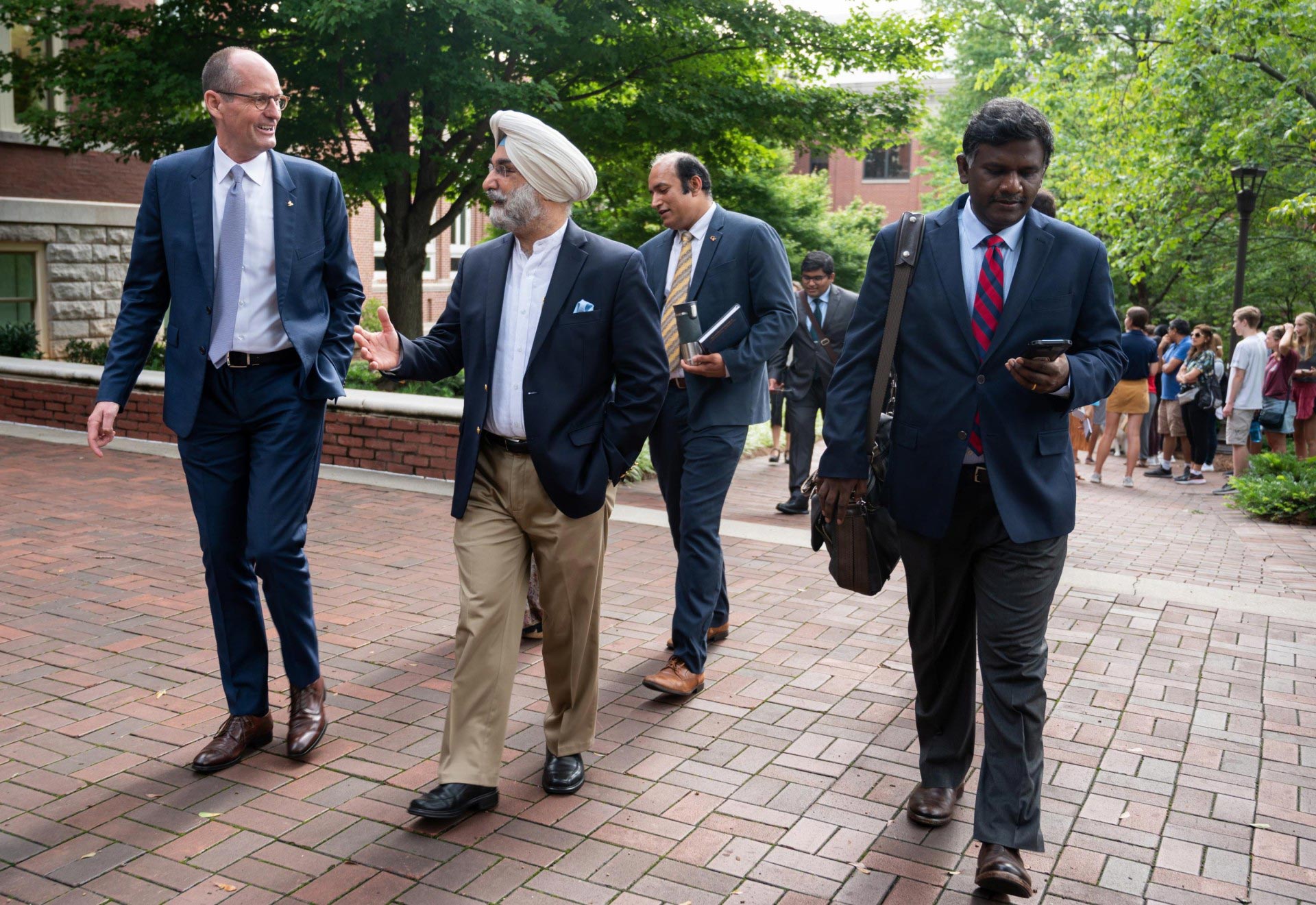 Georgia Tech leaders hosted H.E. Taranjit Singh Sandhu, India's ambassador to the United States, for a tour of parts of campus and discussion of ways to collaborate on research and other opportunities. Pictured (L-R): Provost Steven McLaughlin; the ambassador; Devesh Ranjan, associate chair for Research and professor in the George W. Woodruff School of Mechanical Engineering; and Sivakumar Raghupathy, interim chief commercialization officer and chair and professor in the School of Electrical and Computer Engineering. Photo taken July 9 by Allison Carter.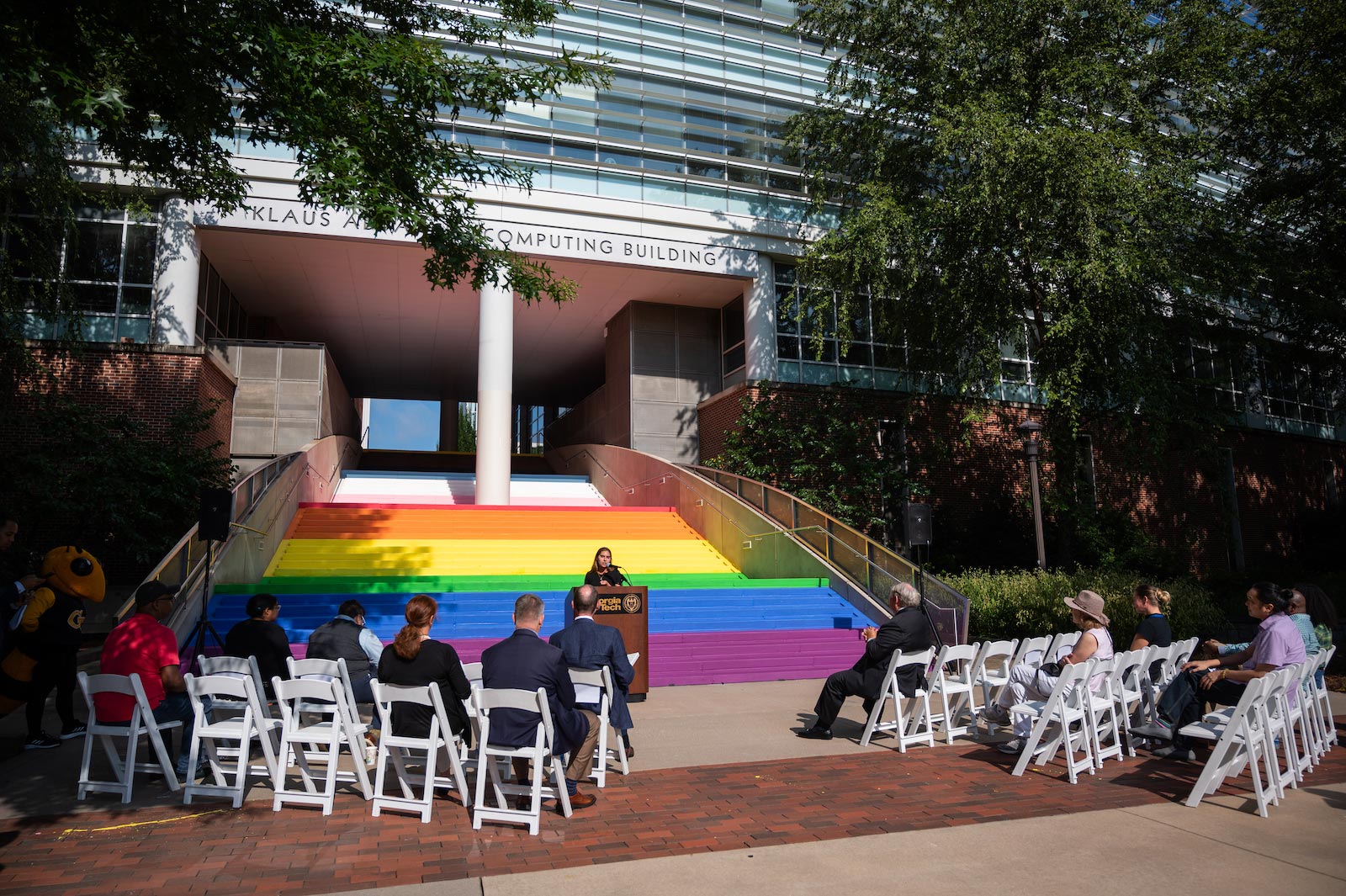 Pride Alliance and the LGBTQIA Resource Center unveiled the Progress Pride Staircase at the Klaus Advanced Computing Building. Lisa Medford (pictured), president of Pride Alliance and the student lead on the project, said the staircase brings visual representation to the LGBTQIA community and enables prospective students to recognize Georgia Tech as a publicly welcoming and inclusive space. Photo taken June 22 by Allison Carter.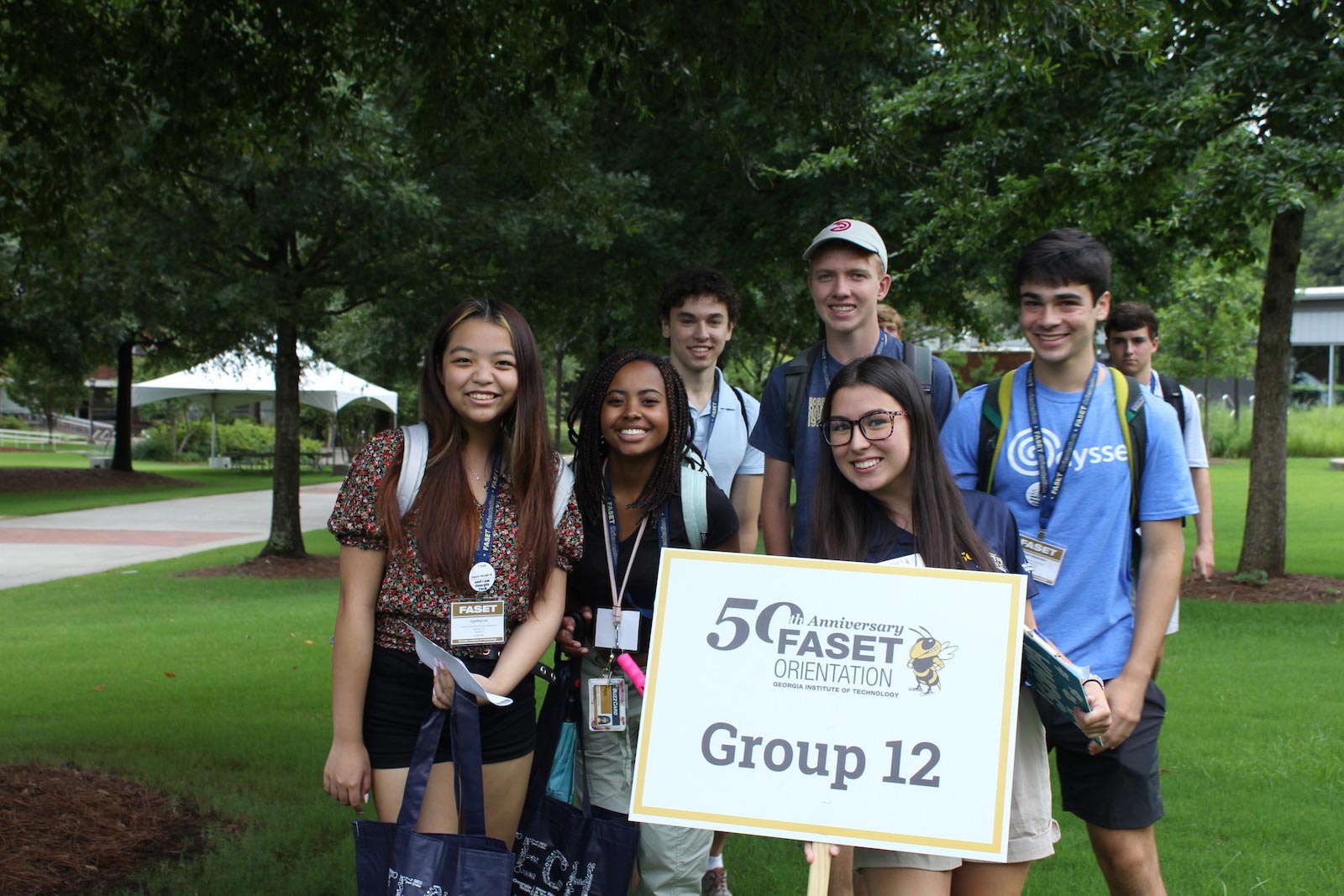 This year, more than 4,300 students attended either a virtual or in-person session of FASET, Georgia Tech's orientation program for incoming undergraduates (first-year, exchange, and transfer). FASET has been a Tech tradition since 1971. Photo taken July 20 by Ansley Fowler.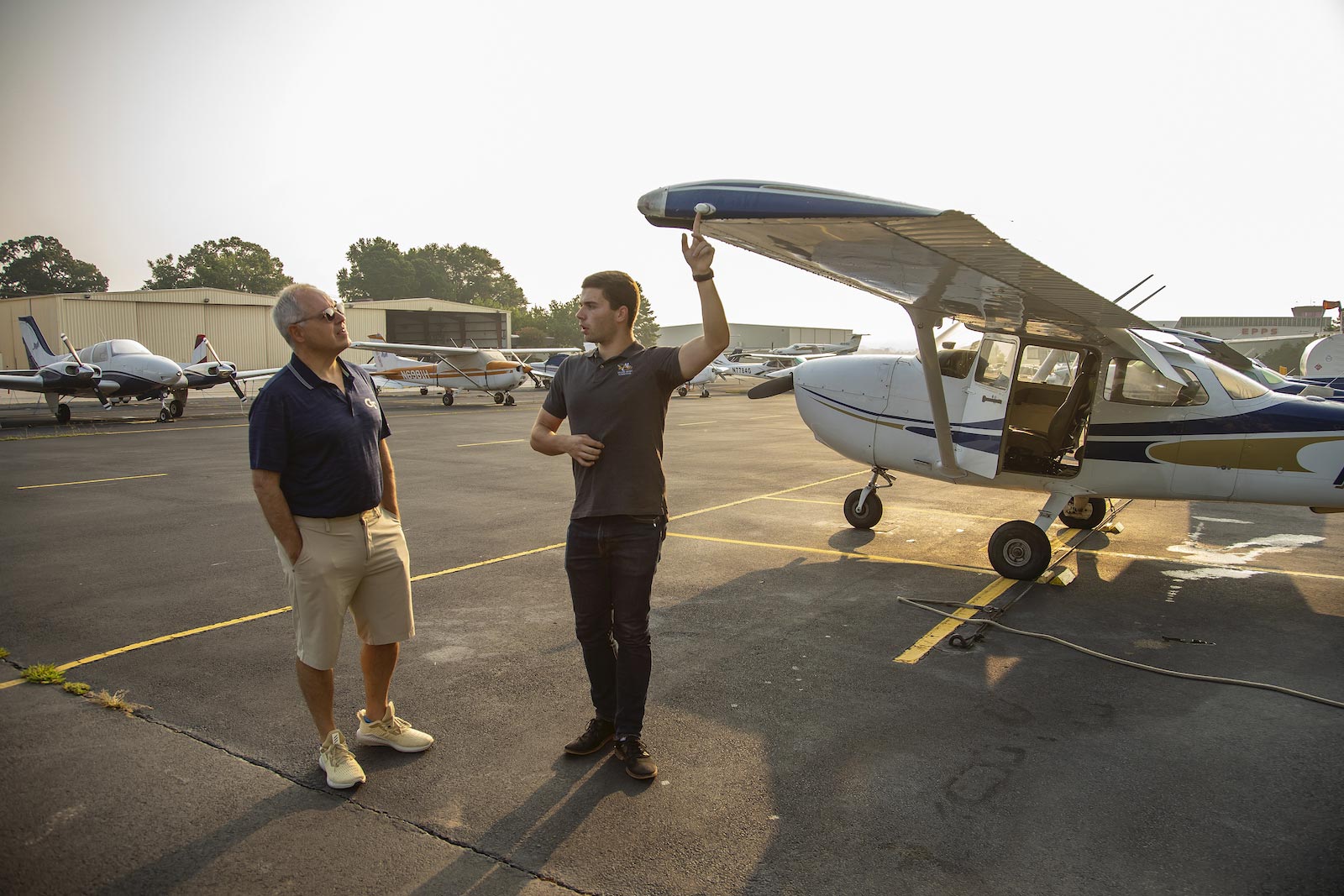 The Yellow Jacket Flying Club invited President Ángel Cabrera to Peachtree DeKalb Airport (PDK) for a tour of the club's office and planes and a one-hour introductory flight lesson. Alexander Liberman, club president and flight instructor, is examining the strobe light on the left wingtip as part of the  preflight inspection. Liberman is a rising fourth-year student in the B.S./M.S. Honors Program in Aerospace Engineering. Photo taken July 24 by Christopher Moore.
Credits
Photography: Allison Carter, Rob Felt, and Christopher Moore
Writing/Editing: Victor Rogers, Stacy Braukman