As July comes to a close, many students, faculty, and staff members are turning their attention to the fall semester, which begins Aug. 23.
While vaccinations, testing, and other safety measures have enabled classes and activities to take place in person during the past year, many Yellow Jackets have been on campus far less than usual over the past 16 months.
You will likely encounter new features, art, and facilities on campus this fall. Here are a few of them.
To learn more about how Georgia Tech is continuing to prioritize safety, visit health.gatech.edu/tech-moving-forward.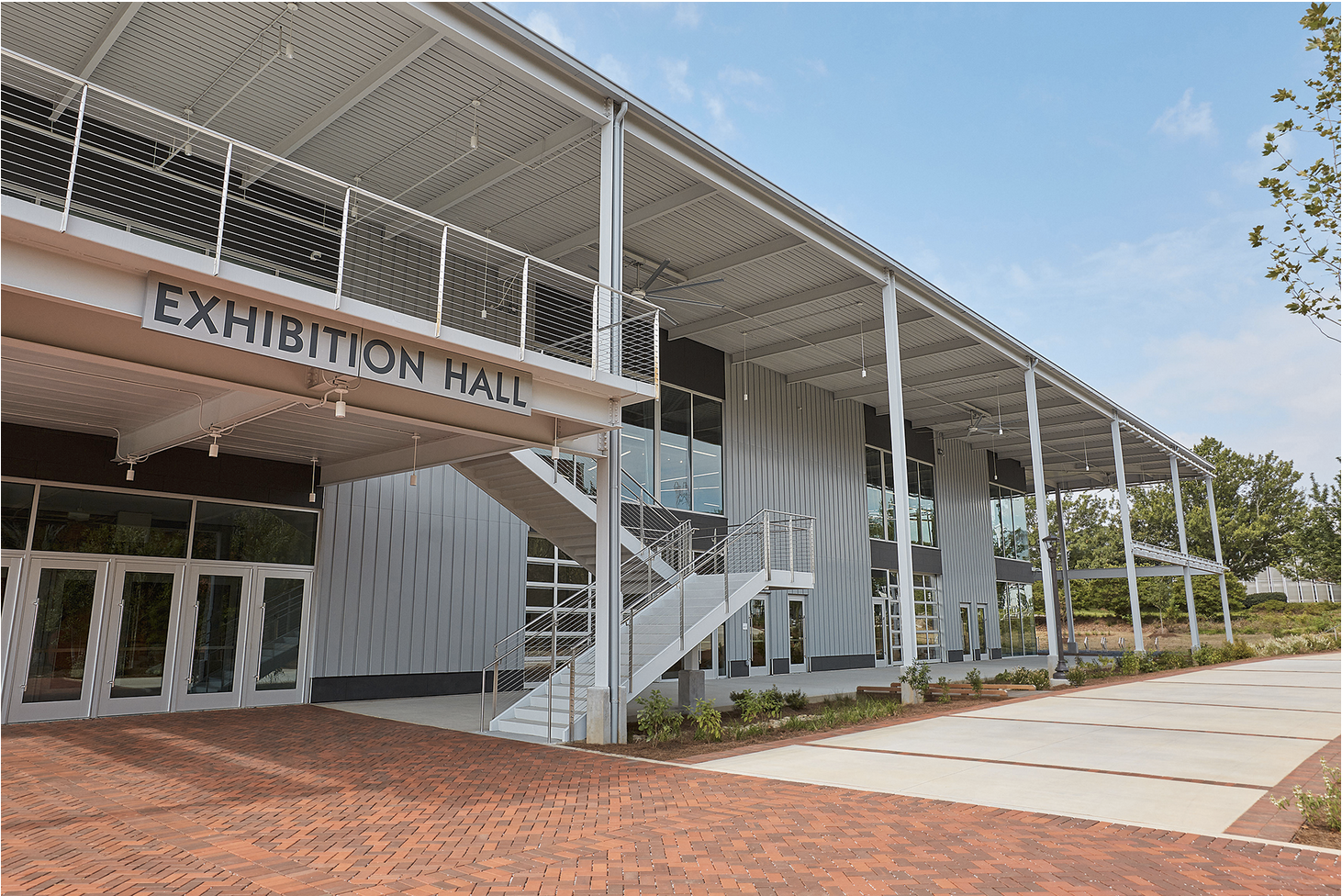 Construction continues on the Campus Center project. The new Exhibition Hall, pictured above, is now open, and has hosted Georgia Tech's Covid-19 vaccine clinics during spring and summer semesters. It also houses the Georgia Tech Post Office and meeting space. The Campus Center project is scheduled for completion in 2022. (Photo by Elvis Piedra)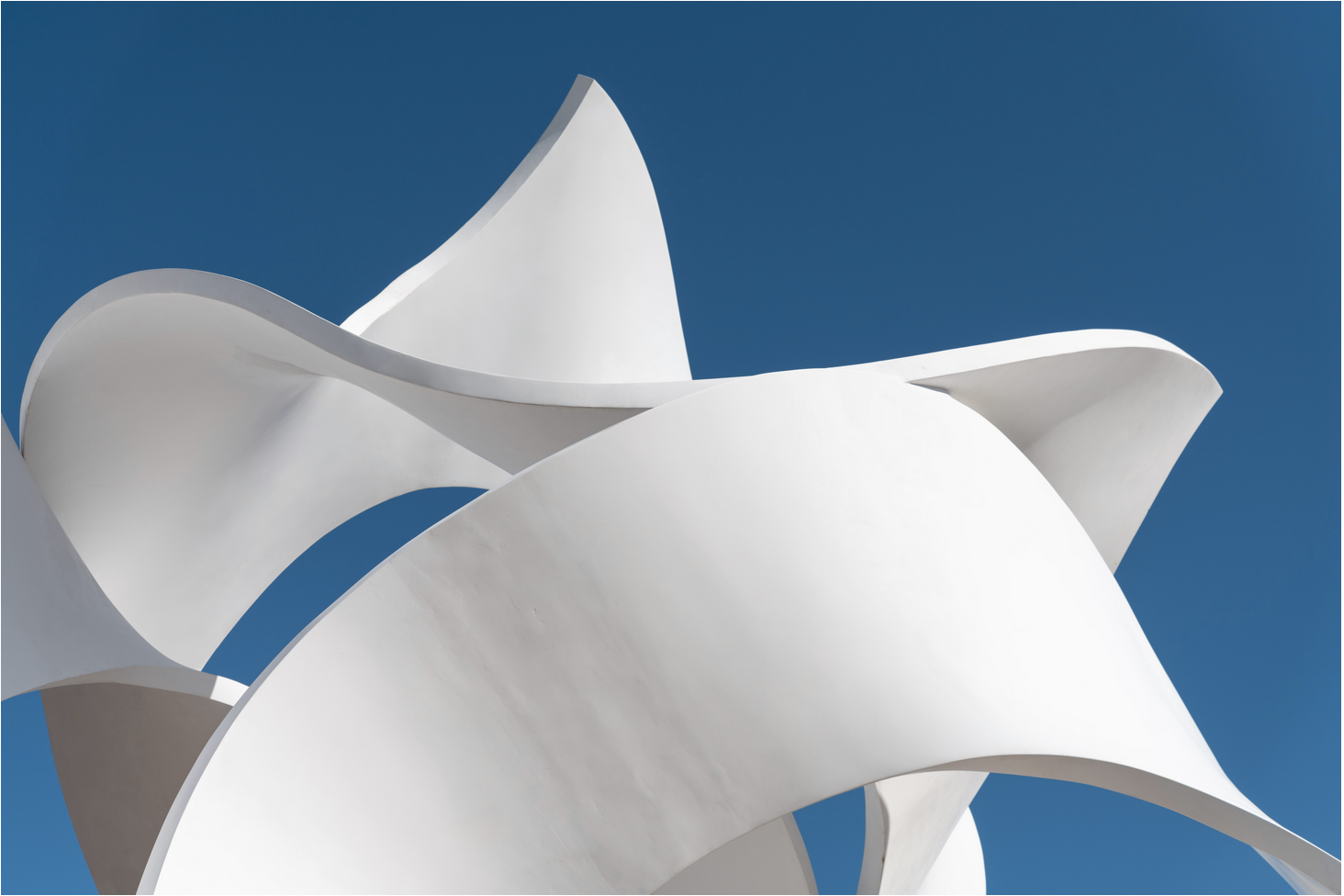 In March, members of the campus community gathered for the dedication of an exciting addition to Georgia Tech's growing public sculpture collection. Standing nearly 40 feet tall, Koan was designed by the late John Portman, a renowned architect, designer, and Georgia Tech graduate. It is located near Clough Commons. Learn more about the new addition. (Photo by Rob Felt)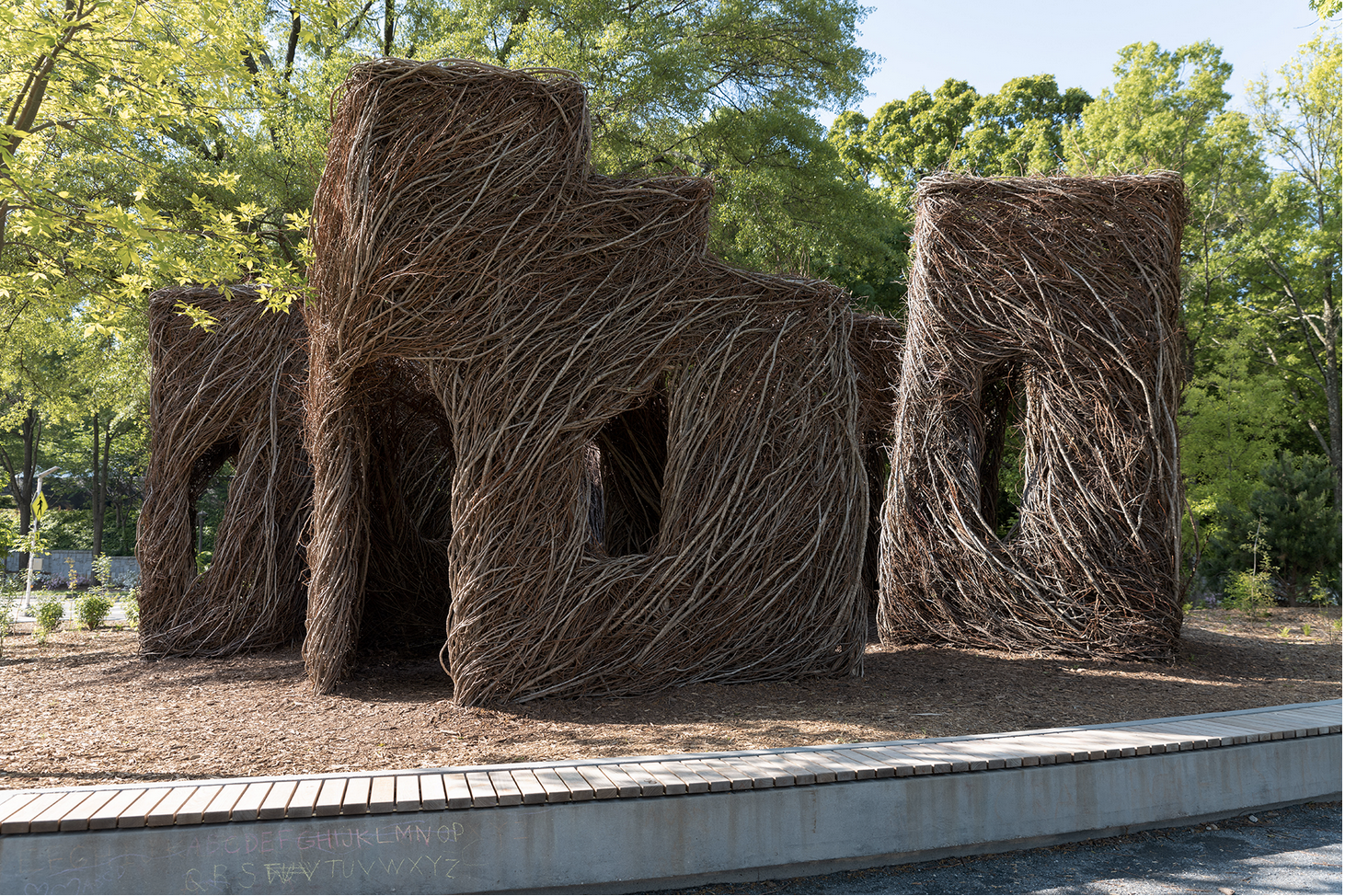 In April, Georgia Tech dedicated the EcoCommons, a lush, green, 8-acre treasure at the corner of Hemphill Avenue and Ferst Drive. It includes an active greenspace as well as the Stickworks art installation by artist Patrick Dougherty, which was installed in January. Learn more about the EcoCommons. (Photo by Rob Felt)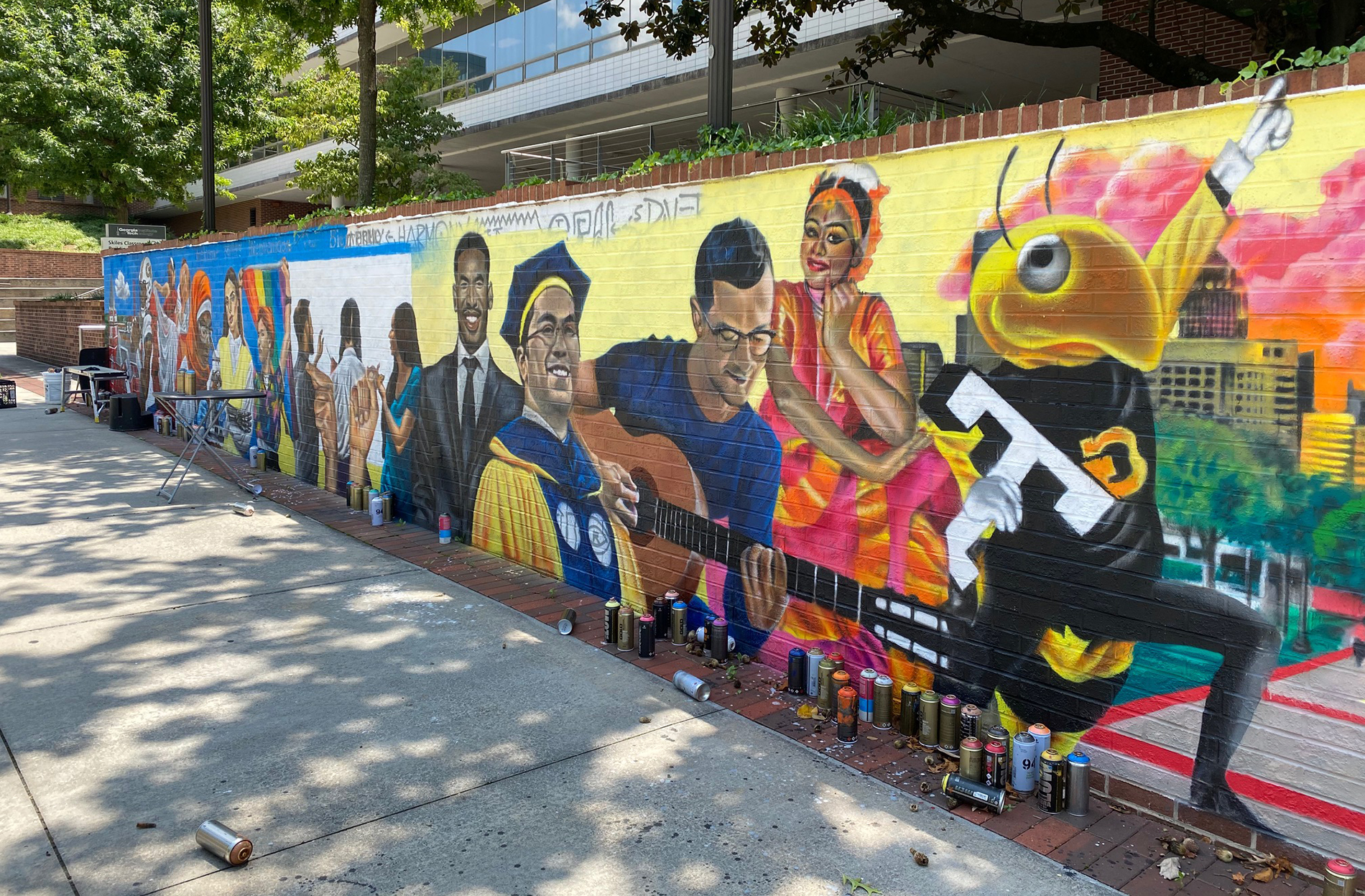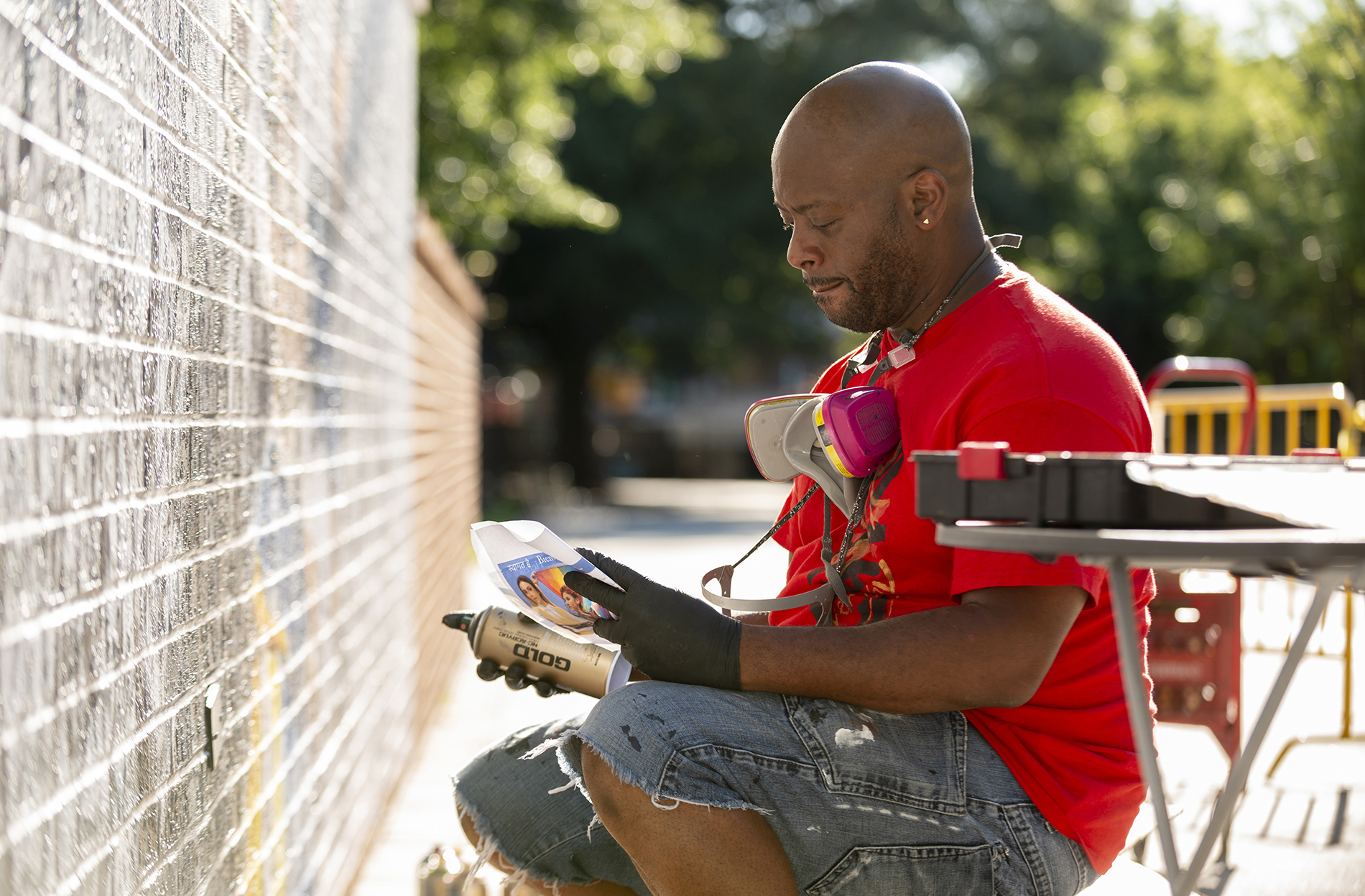 Atlanta artist Fabian Williams (right) created a mural along Tech Walkway that reflects the diverse vibrancy of the Georgia Tech community. Sinet Adous, a 2021 graduate in international affairs, worked with Georgia Tech Arts and Institute administration for the project's approval and secured funding from the Mental Health Joint Allocation Committee in the Student Government Association. Adous and a student design group met with the artist to present the results of a student survey and discuss ideas for the piece. (Photos by Kristen Bailey and Christopher Moore)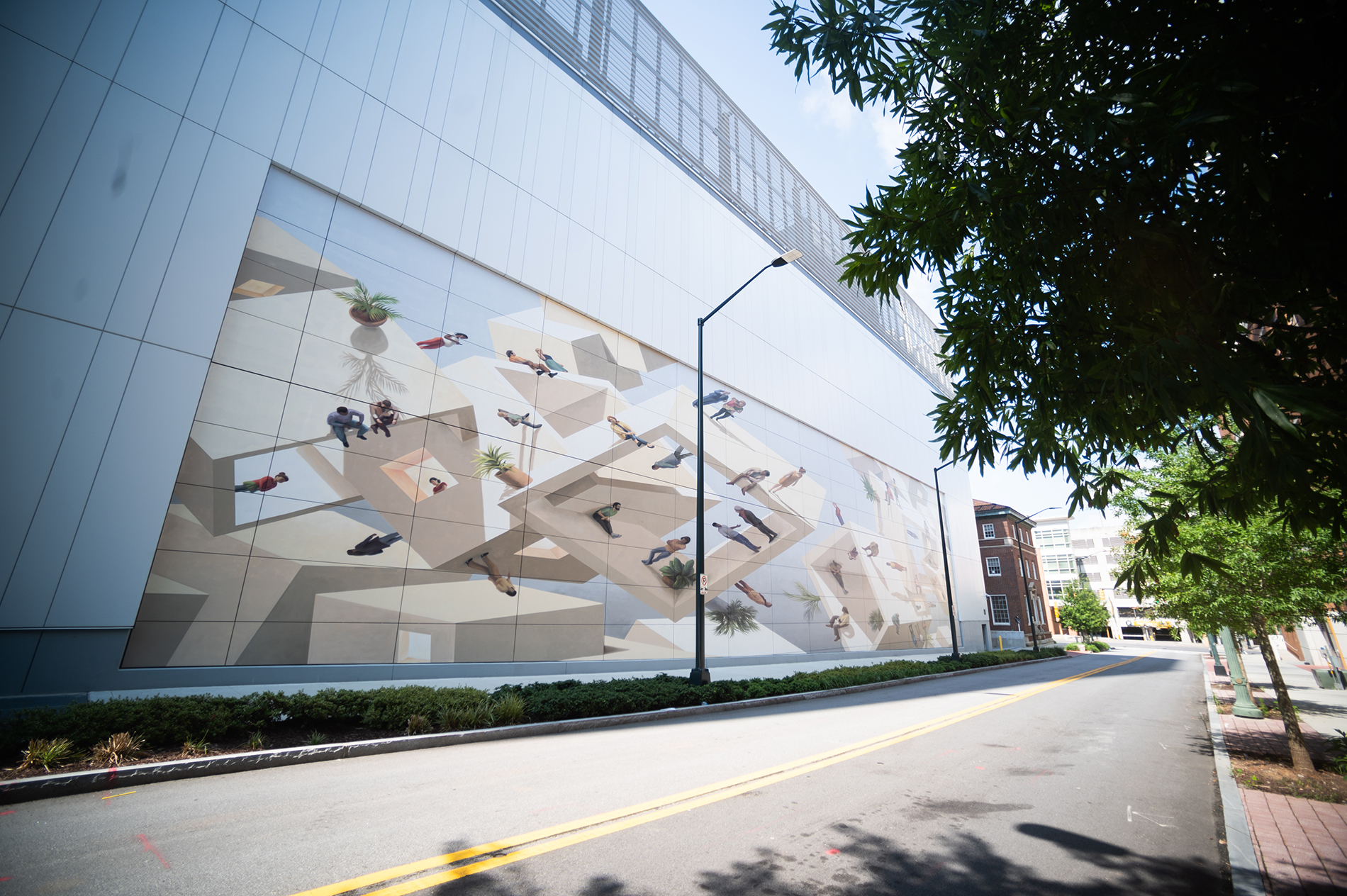 A new mural was recently completed in Tech Square adjacent to the Coda Building, along Armstead Place between Spring and West Peachtree Streets. The 80 by 150-foot mural was curated by Living Walls, a local nonprofit that has overseen many murals around Atlanta. It was designed and commissioned by Cinta Vidal, a world-renowned, Barcelona-based painter and scenographer. The mural is a double anamorphosis, meaning it is designed to be viewed from the two side streets of Spring and West Peachtree, rather than head on. (Photo by Allison Carter)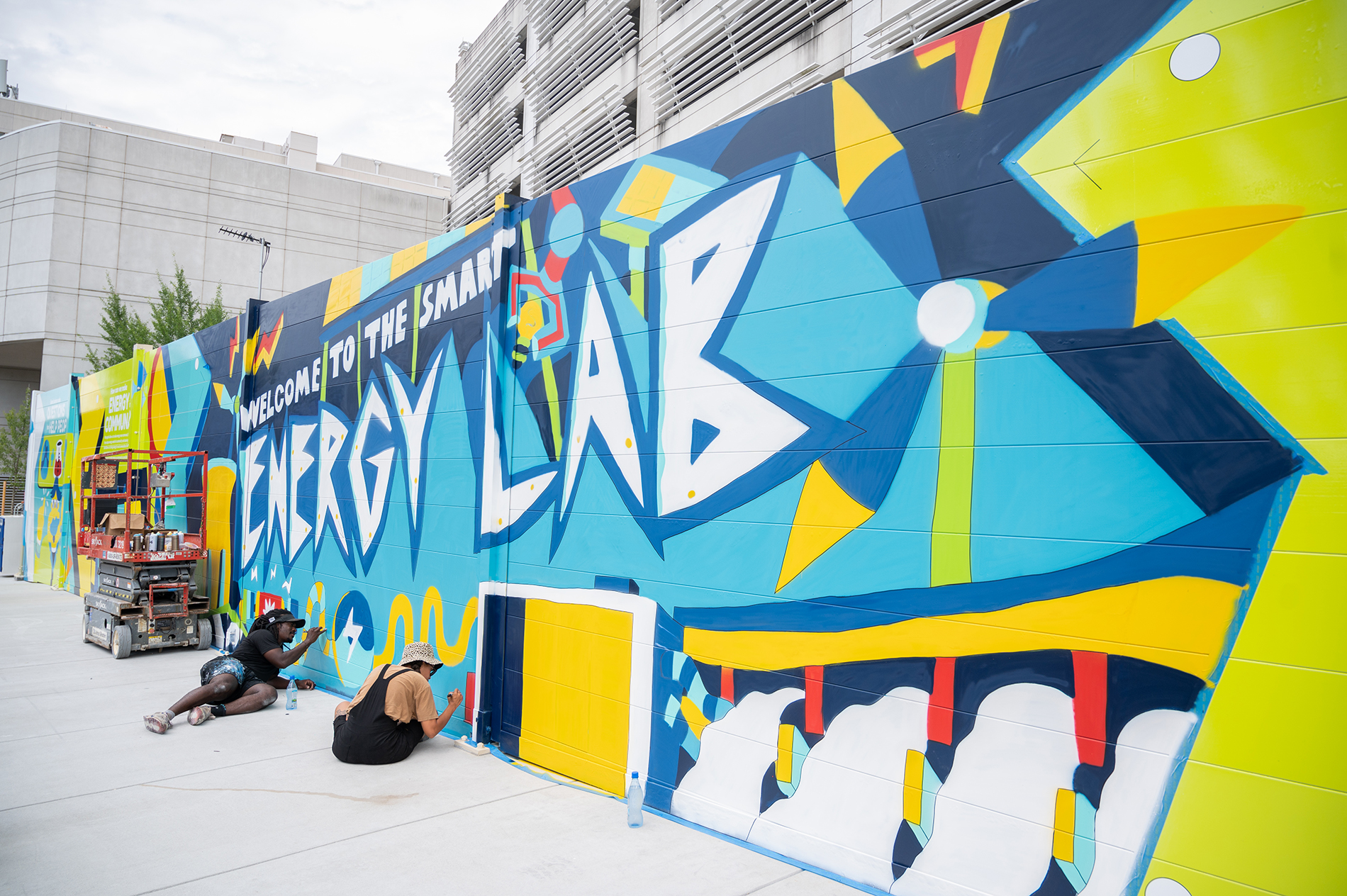 George F. Baker III (left) paints a mural at the new microgrid in Tech Square. The microgrid opened in June in partnership with Georgia Power and will provide insight on how smart energy management systems, such as the one installed at the Coda data center, can interact with the grid to achieve optimal energy utilization. (Photo by Allison Carter)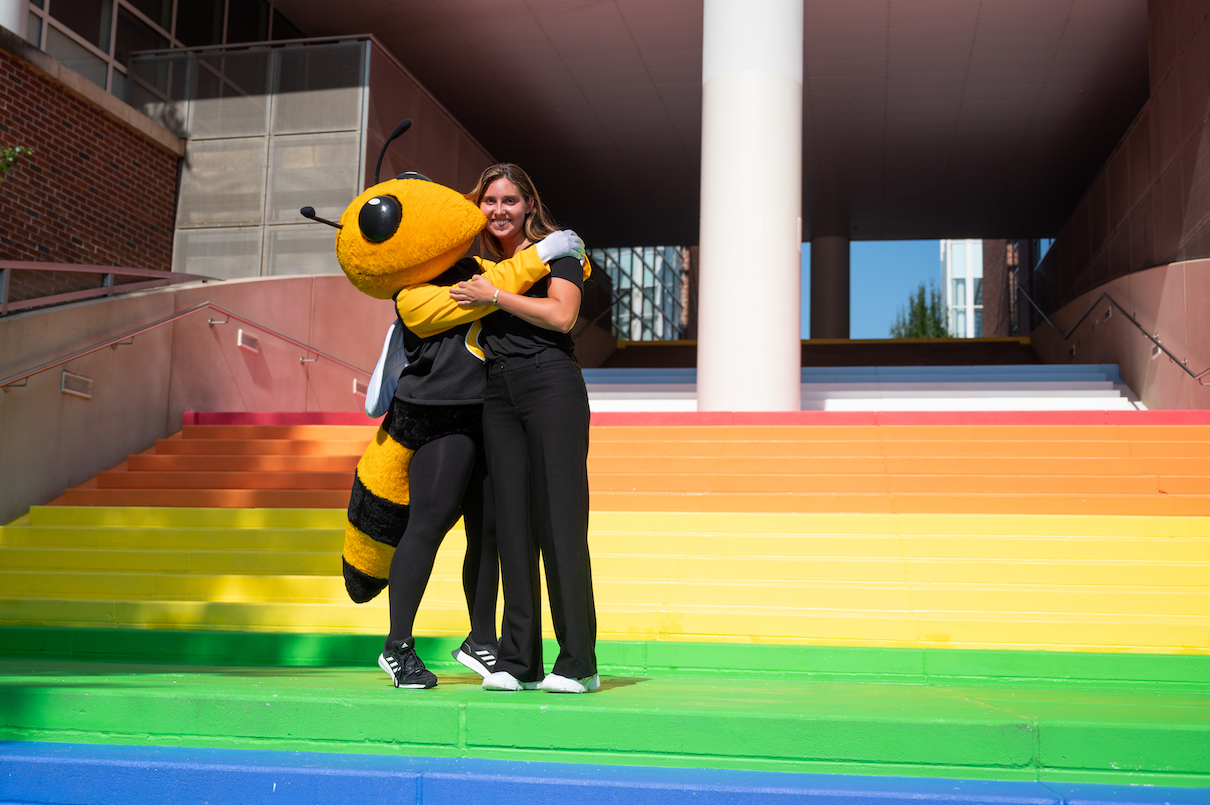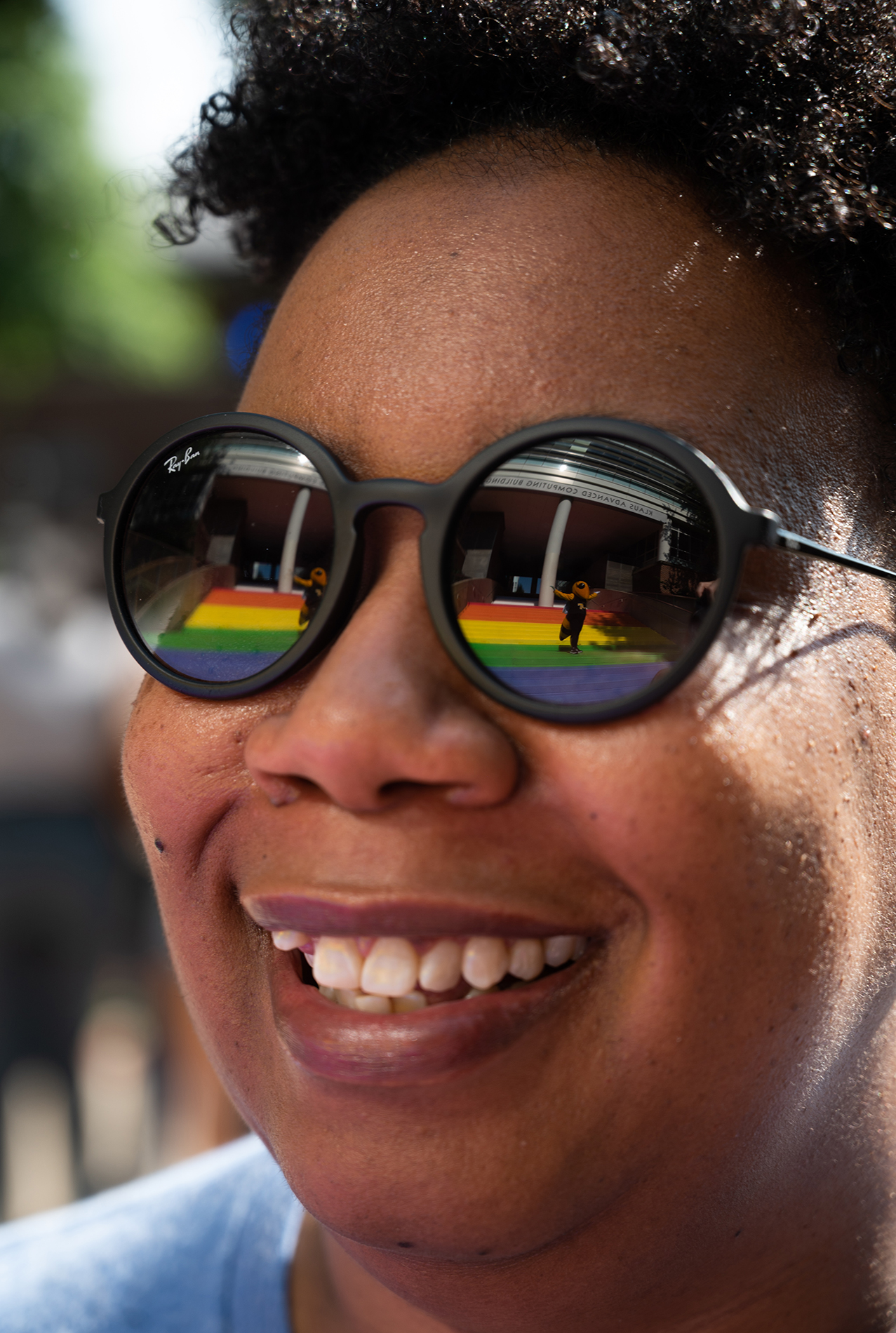 (Right) Buzz is reflected in Christen Steele's glasses as she admires the new Progress Pride Staircase at the Klaus Advanced Computing Building. The installation was completed in July and an unveiling ceremony took place July 22. Lisa Medford (pictured with Buzz), a public policy major and president of Pride Alliance, led the staircase project. (Photos by Allison Carter)