Move-In, Convocation, and Bicycle Research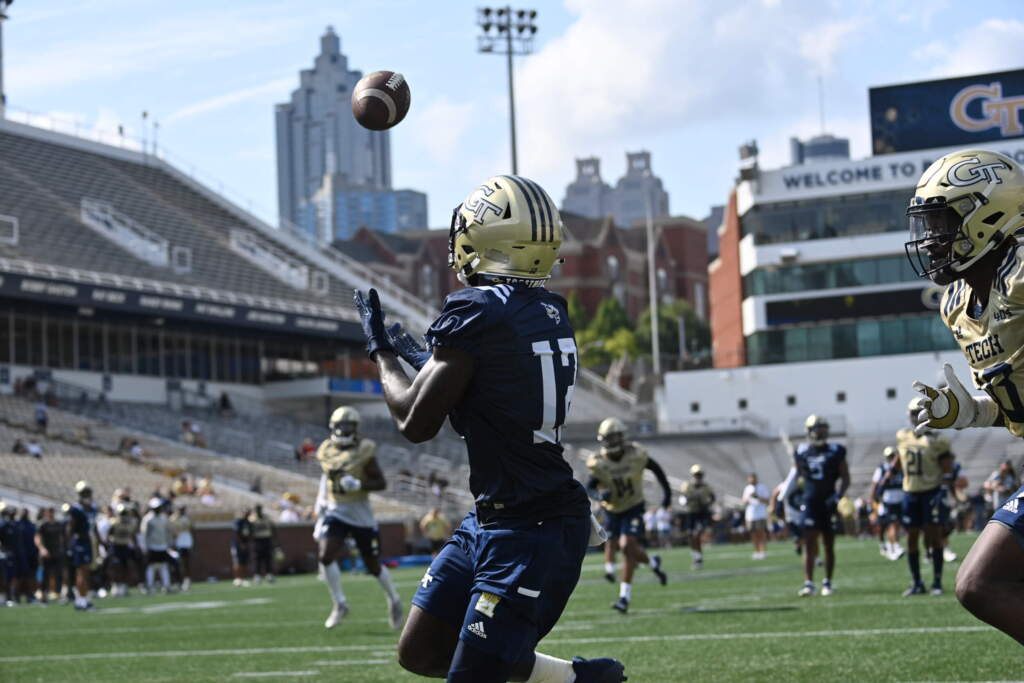 First Saturday on The Flats: A new event dedicated to Georgia Tech fans featured an open practice (pictured), followed by an interactive on-field experience with inflatables and photo stations. Photo taken Aug. 7 by Danny Karnik / Georgia Tech Athletic Association.
Volunteers gave a warm welcome to students arriving for move-in as they entered the Campus Recreation Center parking deck to pick up their keys and BuzzCard for a drive-thru check-in. Photo taken Aug. 14 by Rob Felt.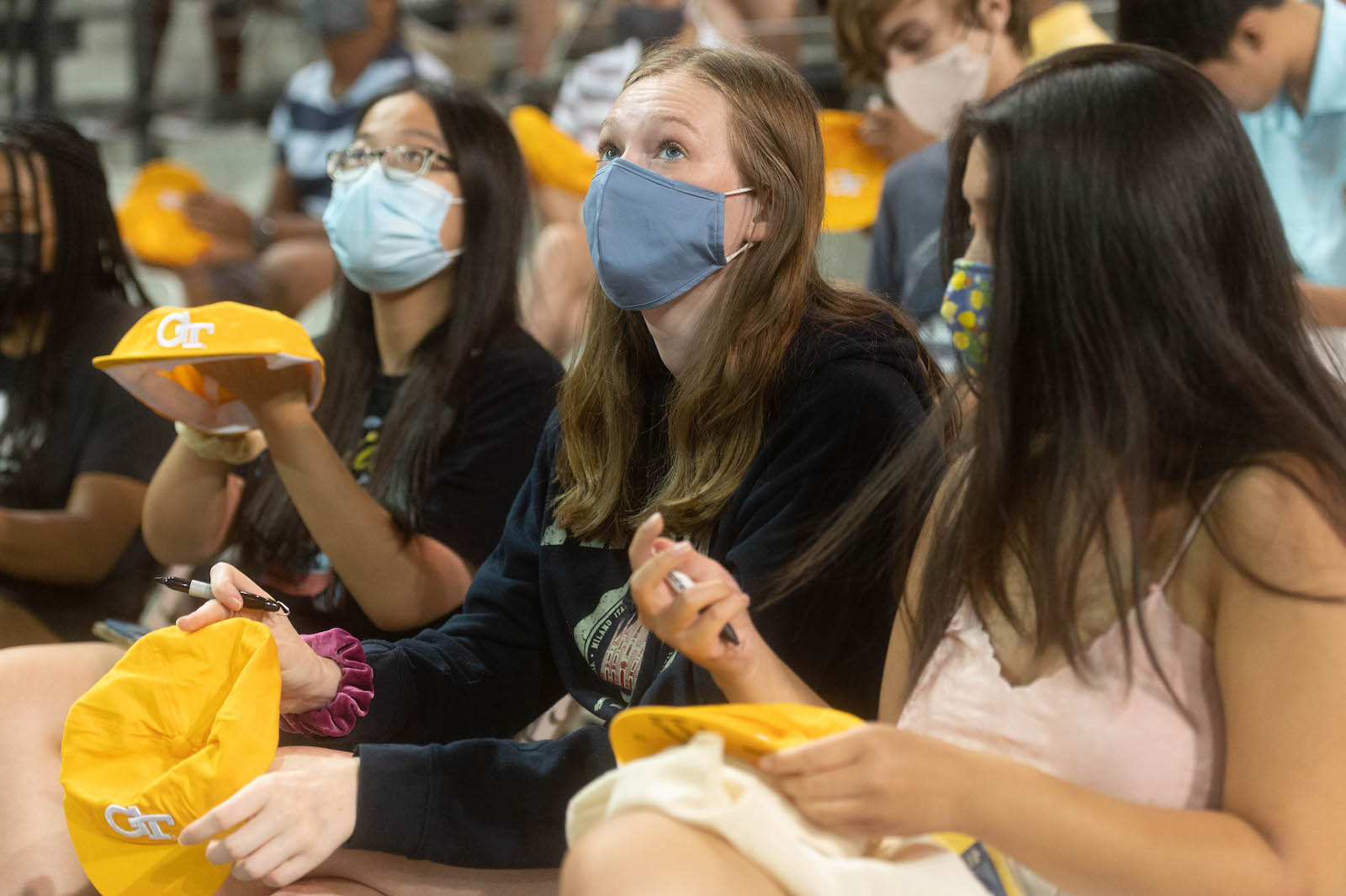 Georgia Tech welcomed a record number of first year and transfer students. For the first time in Institute history, women comprise 40% of this fall's total undergraduate population. Photo taken at New Student Convocation on Aug. 22 by Allison Carter.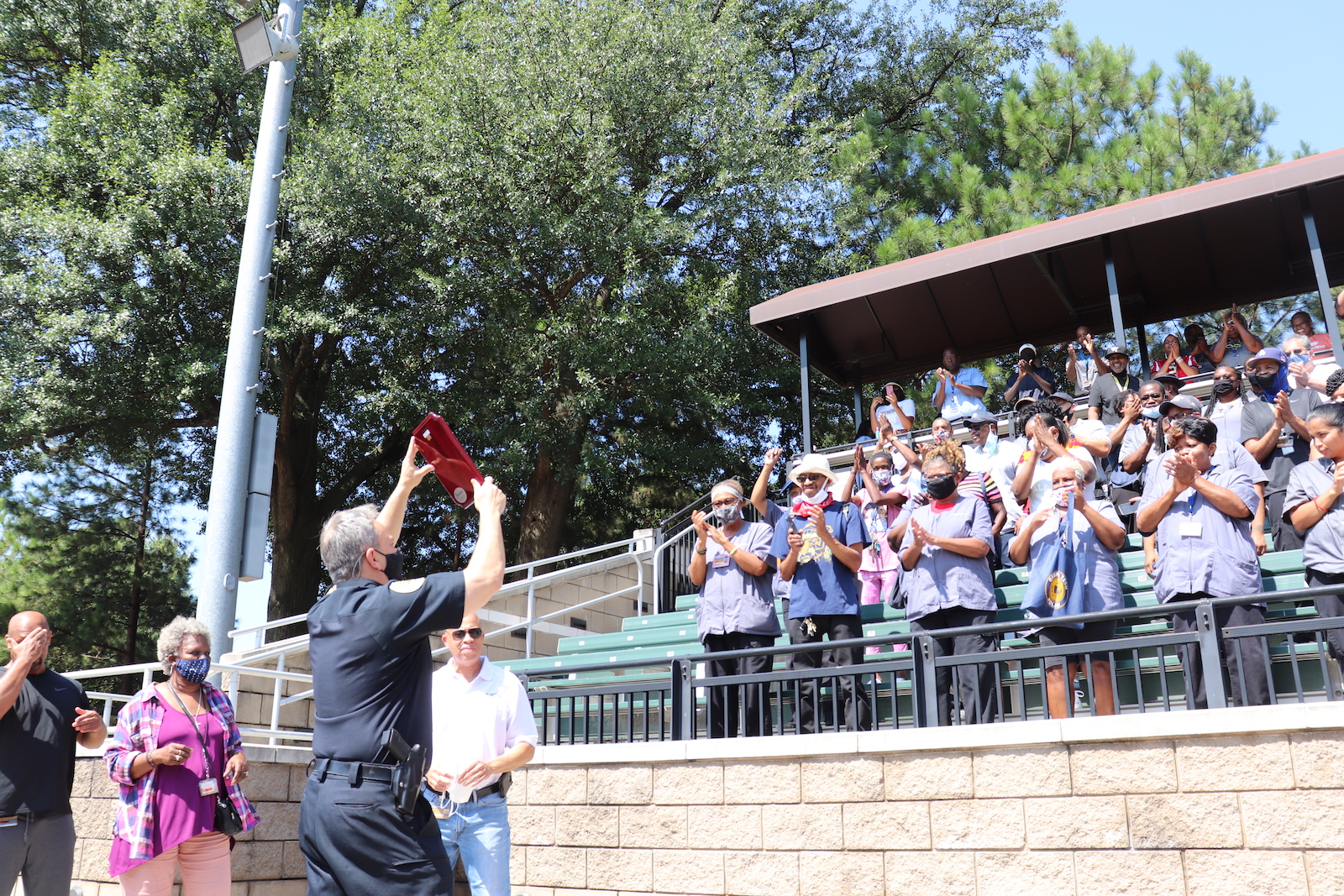 Chief Rob Connolly, Georgia Tech Police Department (GTPD), awards Infrastructure and Sustainability's Building Services Department with GTPD's Community Partnership Award. Photo taken Aug. 13 by Jeff Wiley.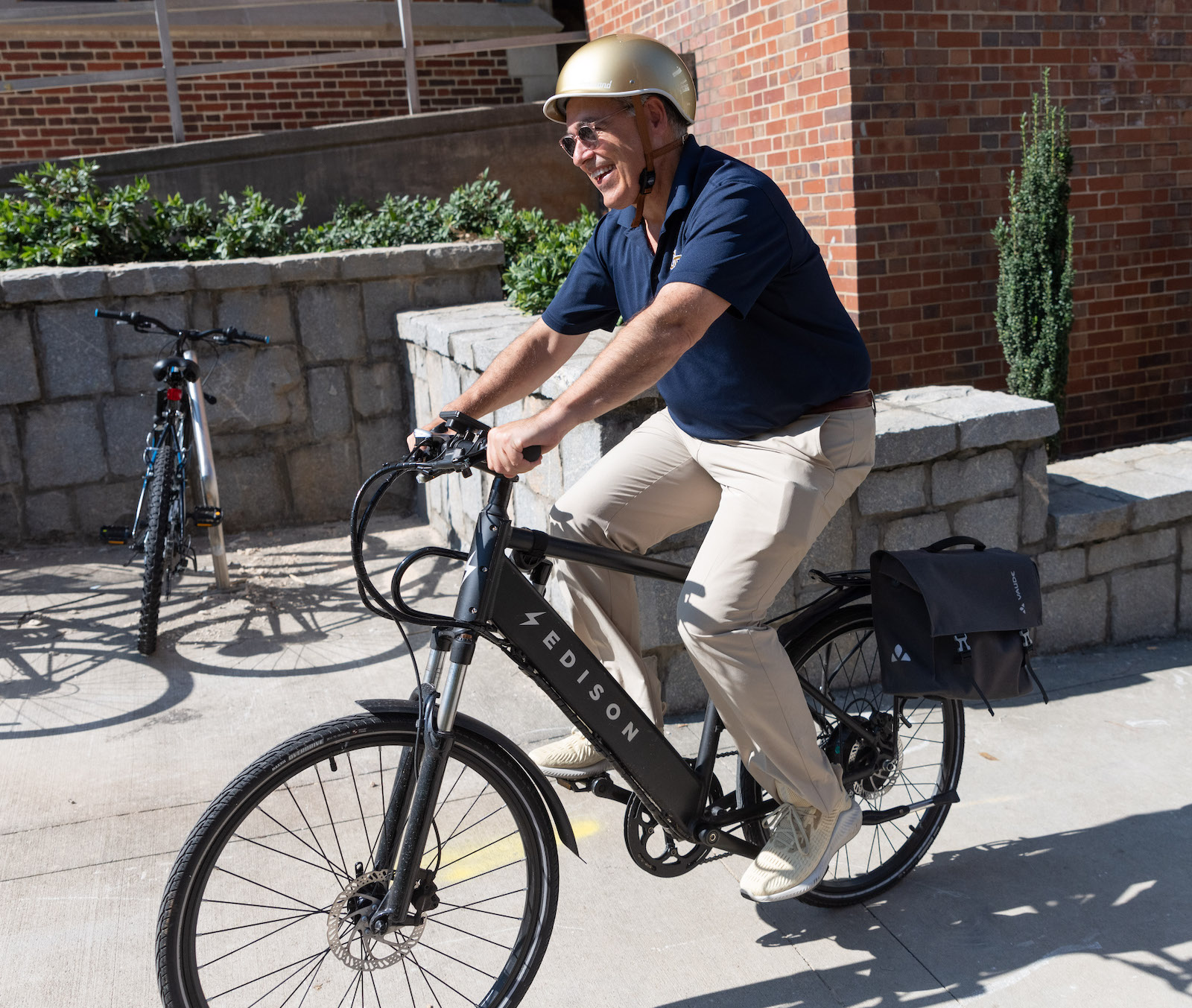 A study by Tech's School of Economics for the Georgia Department of Transportation shows bicycling-related industries and activities generate an annual economic impact of nearly $500 million in Georgia. Pictured is President Ángel Cabrera riding his bike on campus during move-in. Photo taken Aug. 14 by Rob Felt.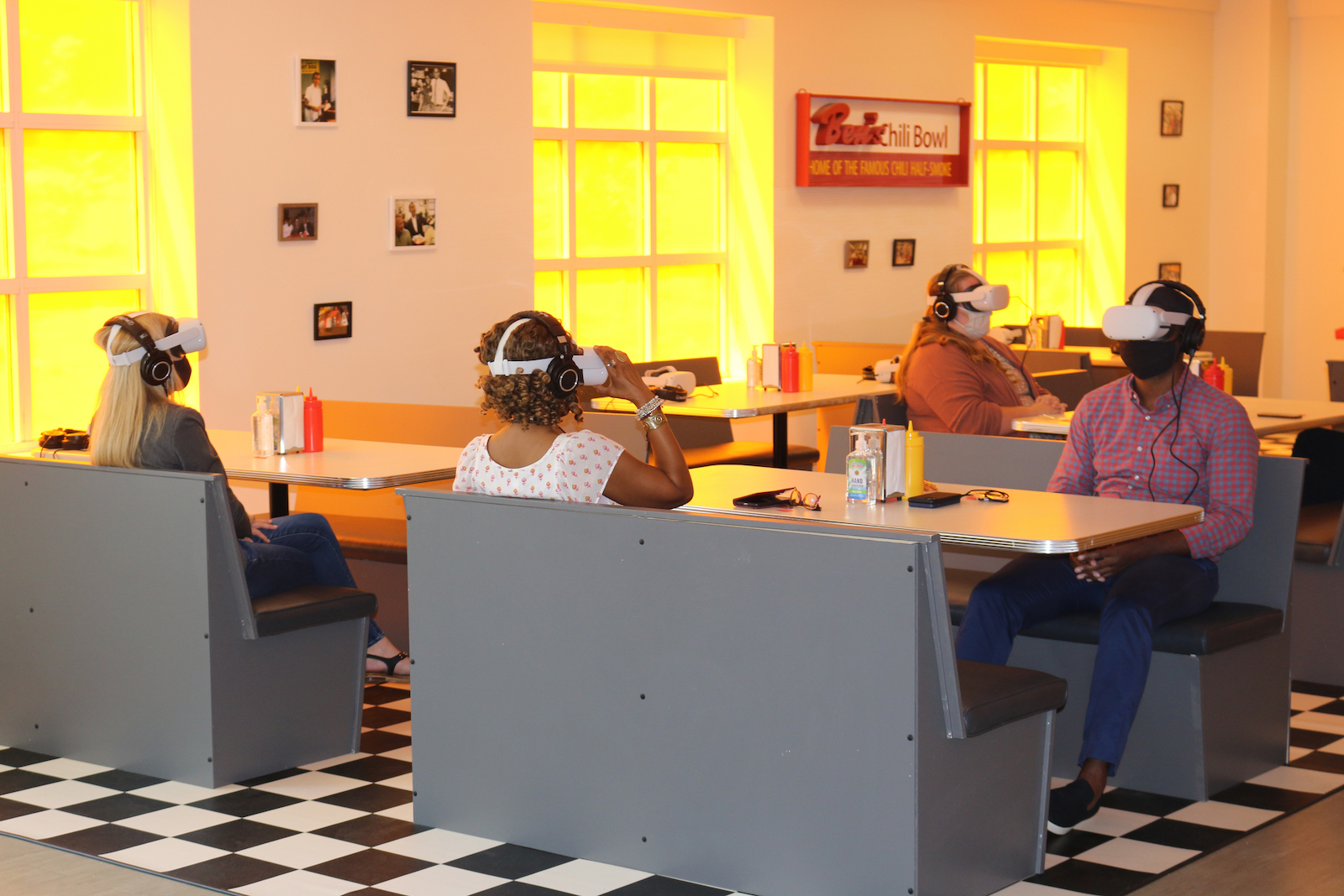 Georgia Tech Arts presents Traveling While Black, a 360-degree virtual reality experience that immerses the viewer in conversations about the history and ongoing experience of the restriction of movement for Black citizens in the U.S. Photo taken Aug. 30 at the Ferst Center for the Arts, courtesy of Georgia Tech Arts.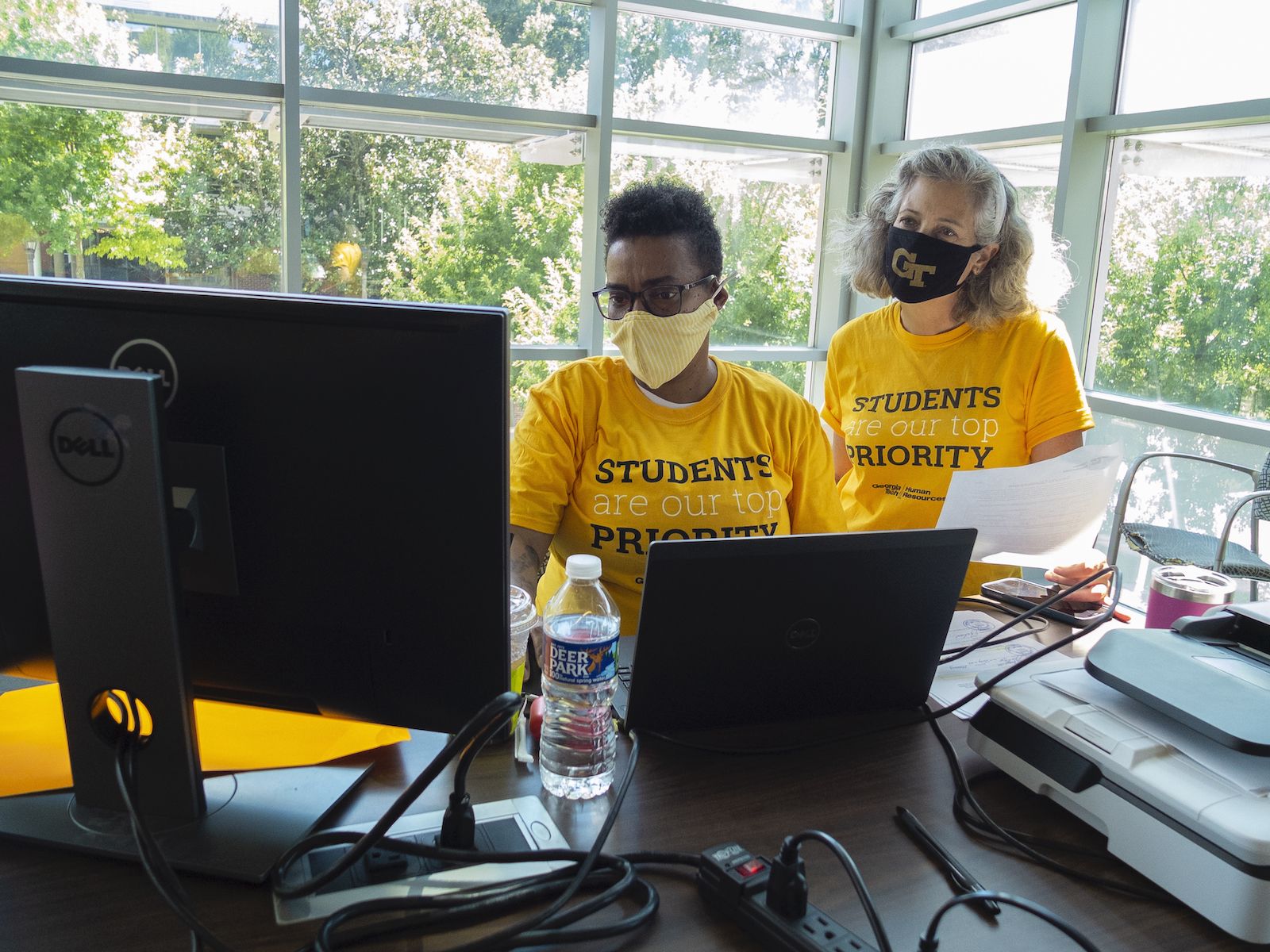 At the Student Employment Onboarding event, Georgia Tech Human Resources staff members Sanika Simmons (left), onboarding supervisor, and Diana Robert, student employment manager, were joined by volunteers from across campus to assist more than 600 new student employees with the in-person final steps required to complete their hiring in the OneUSG system. Simmons and Robert are wearing shirts that feature one of Tech's nine strategic values: Students are our top priority. Photo taken Aug. 19 by Christopher Moore.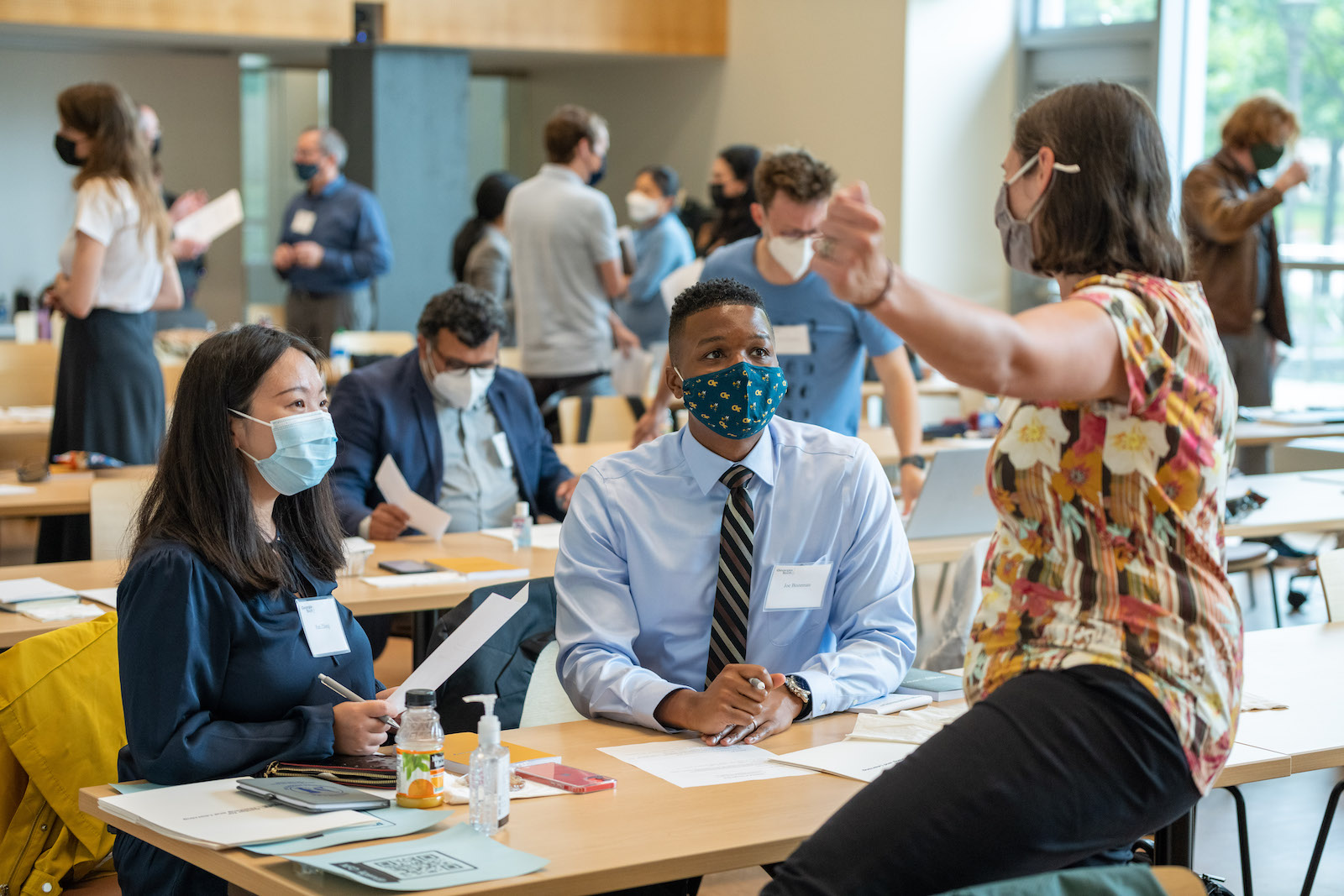 Hosted by the Office of the Vice Provost for Graduate Education and Faculty Development each fall, New Faculty Orientation welcomes new faculty to Tech and connects them with resources, services, and opportunities across campus. Photo taken Aug. 19 by Rob Felt.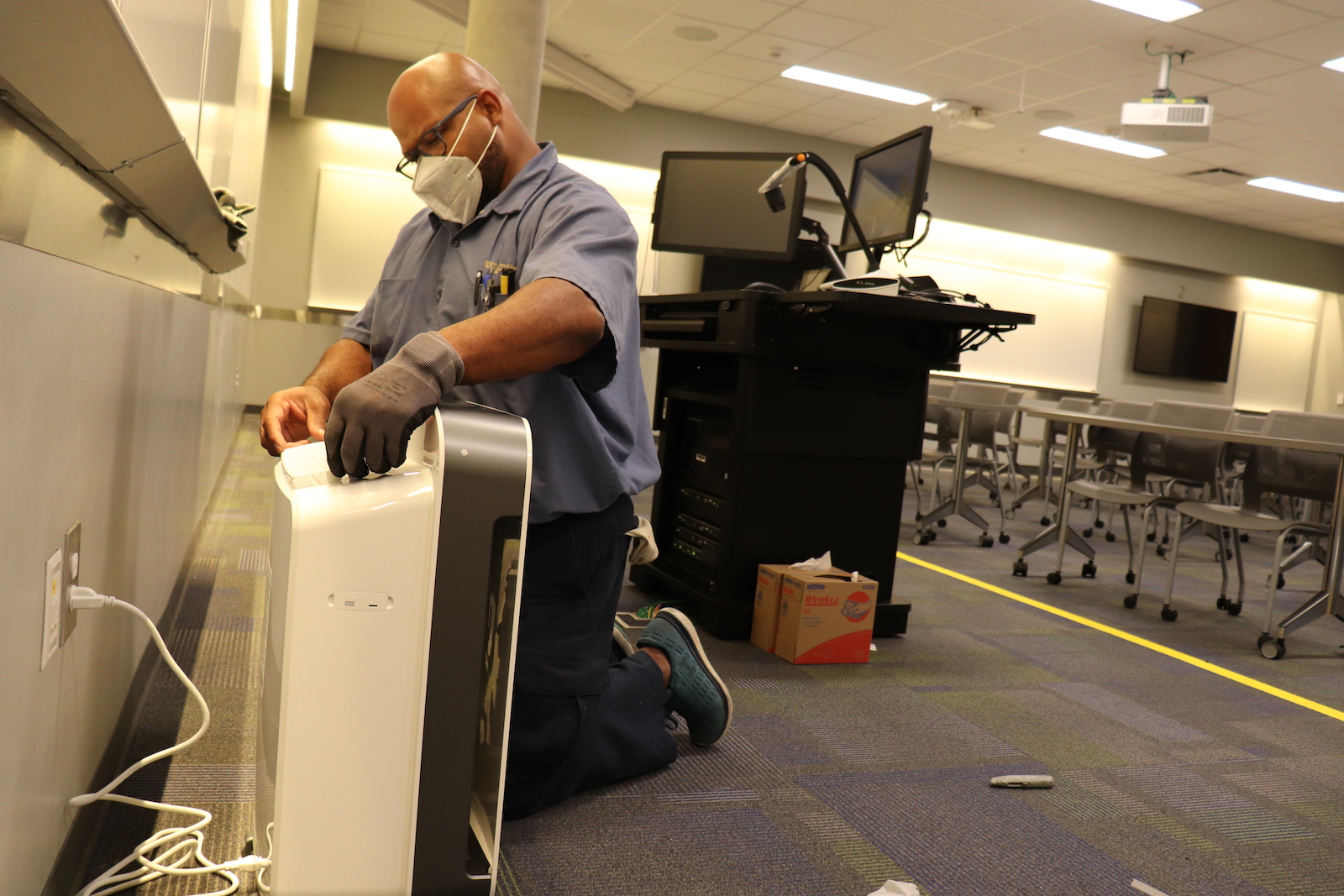 Gerry Green, maintenance worker in Infrastructure and Sustainability, installs one of more than 200 portable air purifiers in centrally and departmentally scheduled classrooms. The air purifiers, or "scrubbers," improve air quality by decreasing particle volume concentrations within a single room. Photo taken Aug. 17 by Jeff Wiley.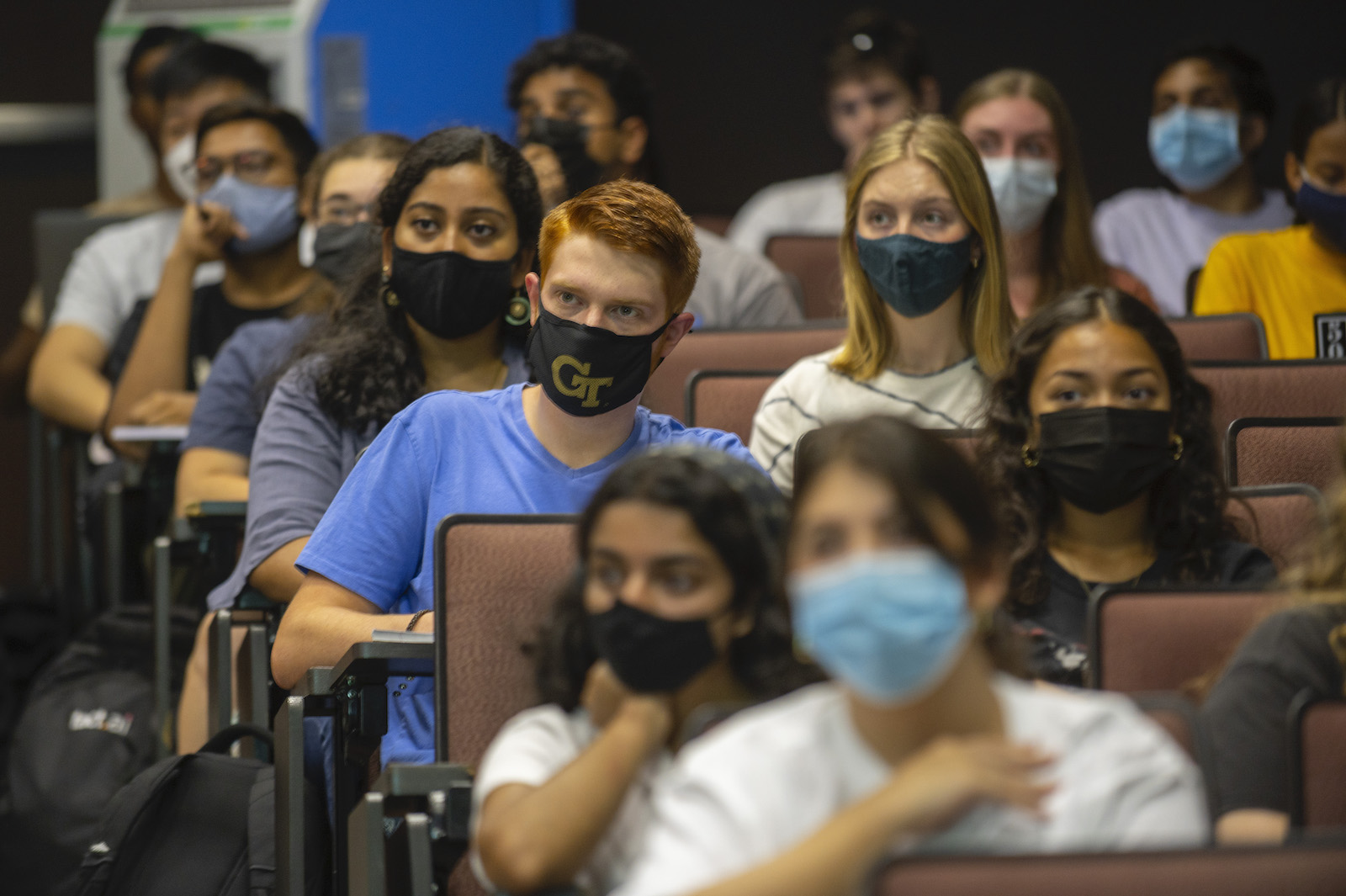 First day of classes. At Georgia Tech, everyone is encouraged to wear a face covering while inside campus facilities as a precaution given the broad circulation of the highly contagious delta variant of the coronavirus. Learn more about safety guidelines this fall — and stay informed, stay healthy, stay well. Photo taken Aug. 23 by Christopher Moore.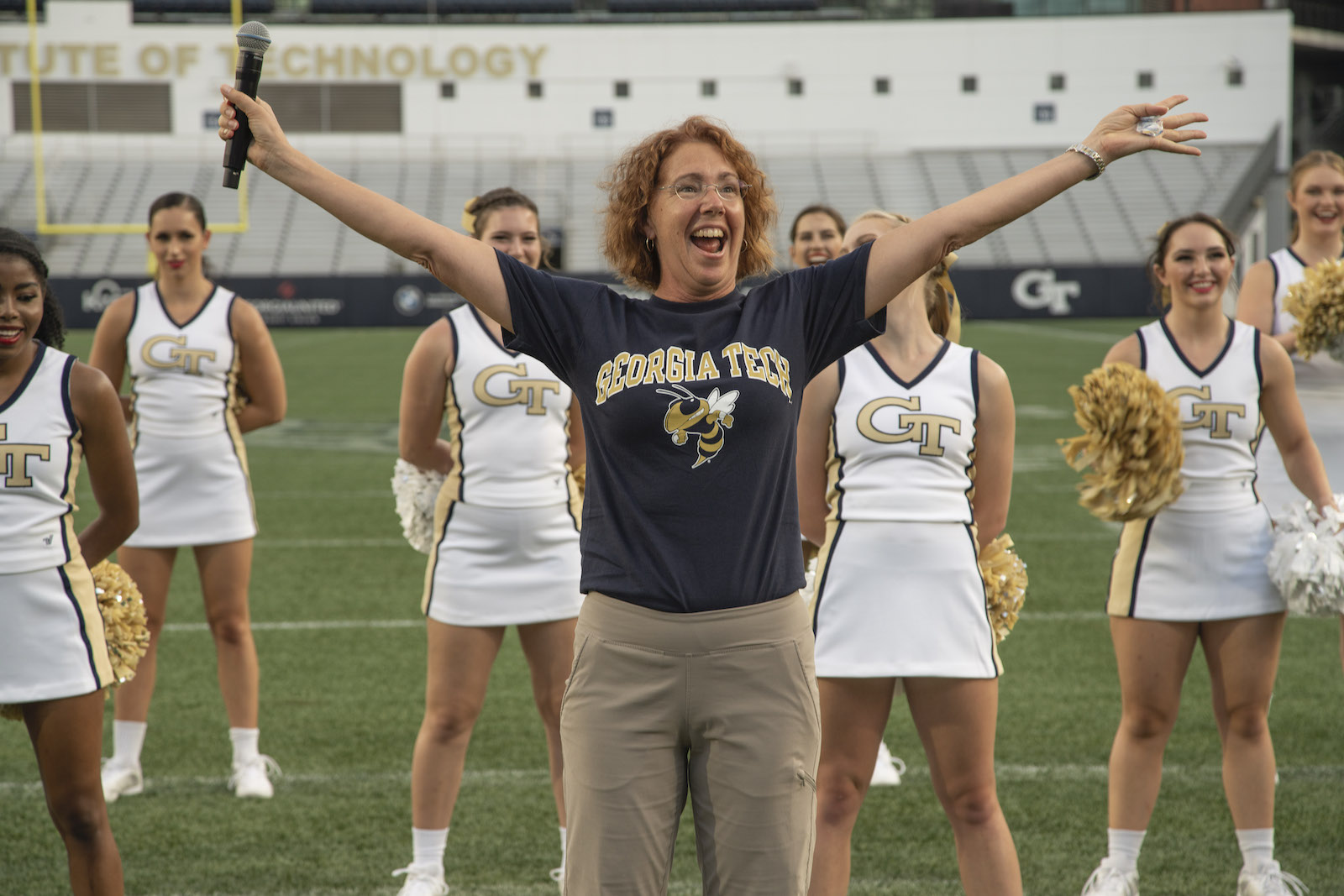 Former astronaut and Georgia Tech alumna Sandra Magnus greets incoming students on Tech Traditions Night, held at Bobby Dodd Stadium. Magnus is a professor of the practice, working with the Daniel Guggenheim School of Aerospace Engineering, the School of Materials Science and Engineering, and the Sam Nunn School of International Affairs. Photo taken Aug. 29 by Christopher Moore.
Credits
Photography: Allison Carter, Rob Felt, and Christopher Moore
Writing/Editing: Victor Rogers, Stacy Braukman