Institute Address, Football, and Outdoor Math Lab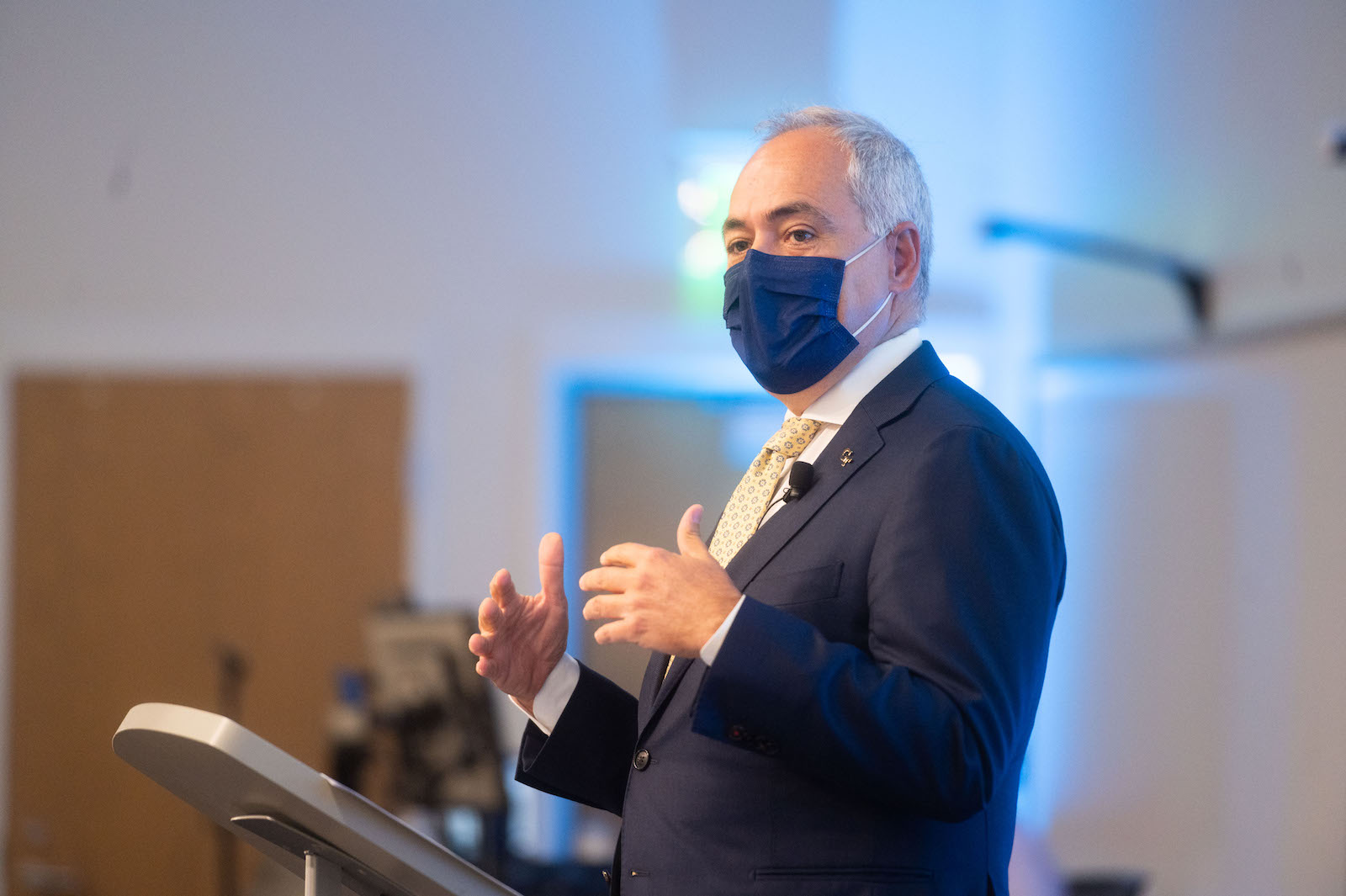 President Ángel Cabrera delivered the annual Institute Address to a masked audience in the Clough Undergraduate Learning Commons and virtually to nearly 750 viewers on YouTube. Photo taken Sept. 2 by Allison Carter.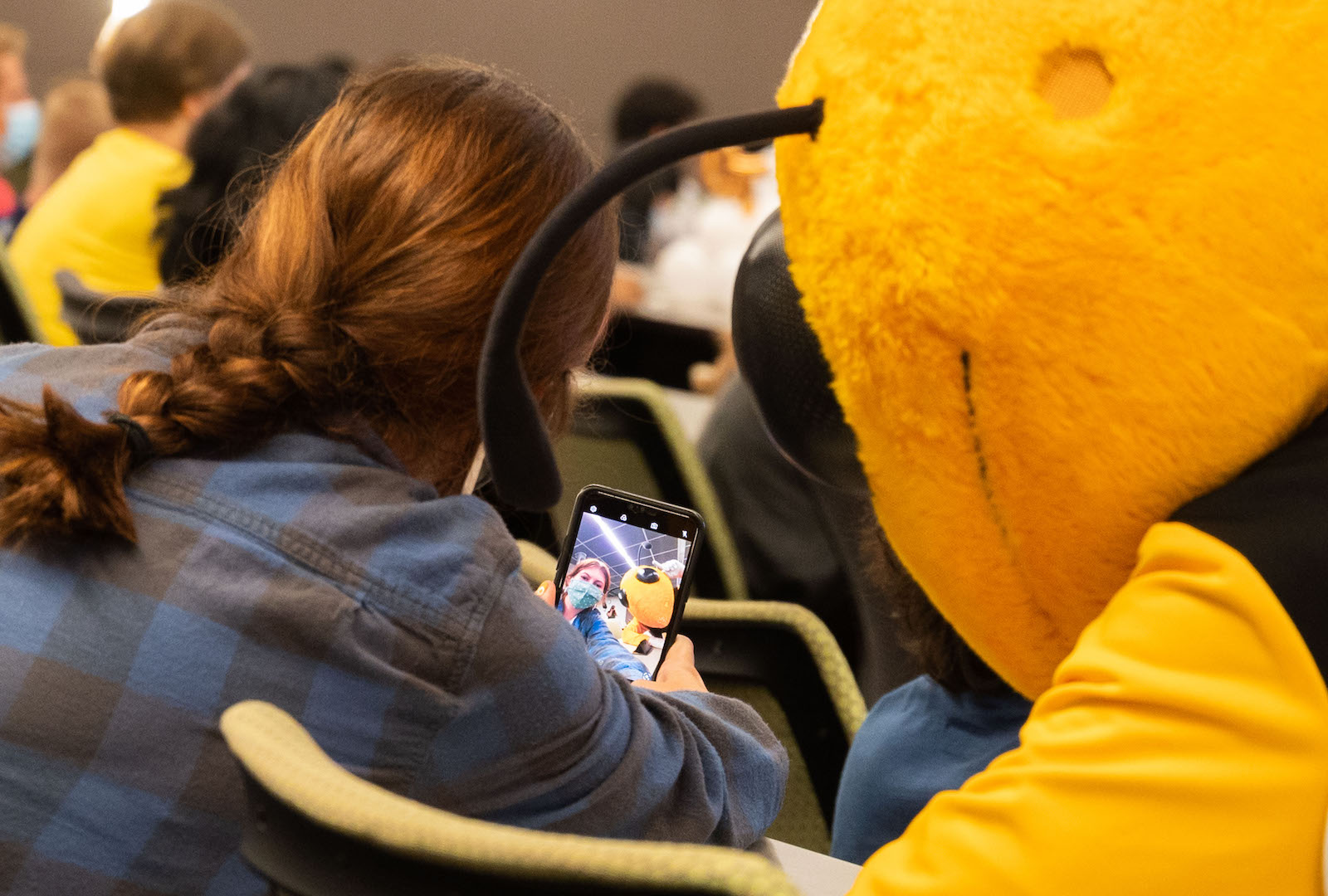 New and current graduate students were welcomed to Tech during Graduate Student Convocation. At the hybrid event students learned about Tech traditions and academic standards and received spirit items. Pictured is a student taking a selfie with Buzz. Photo taken Sept. 3 by Allison Carter.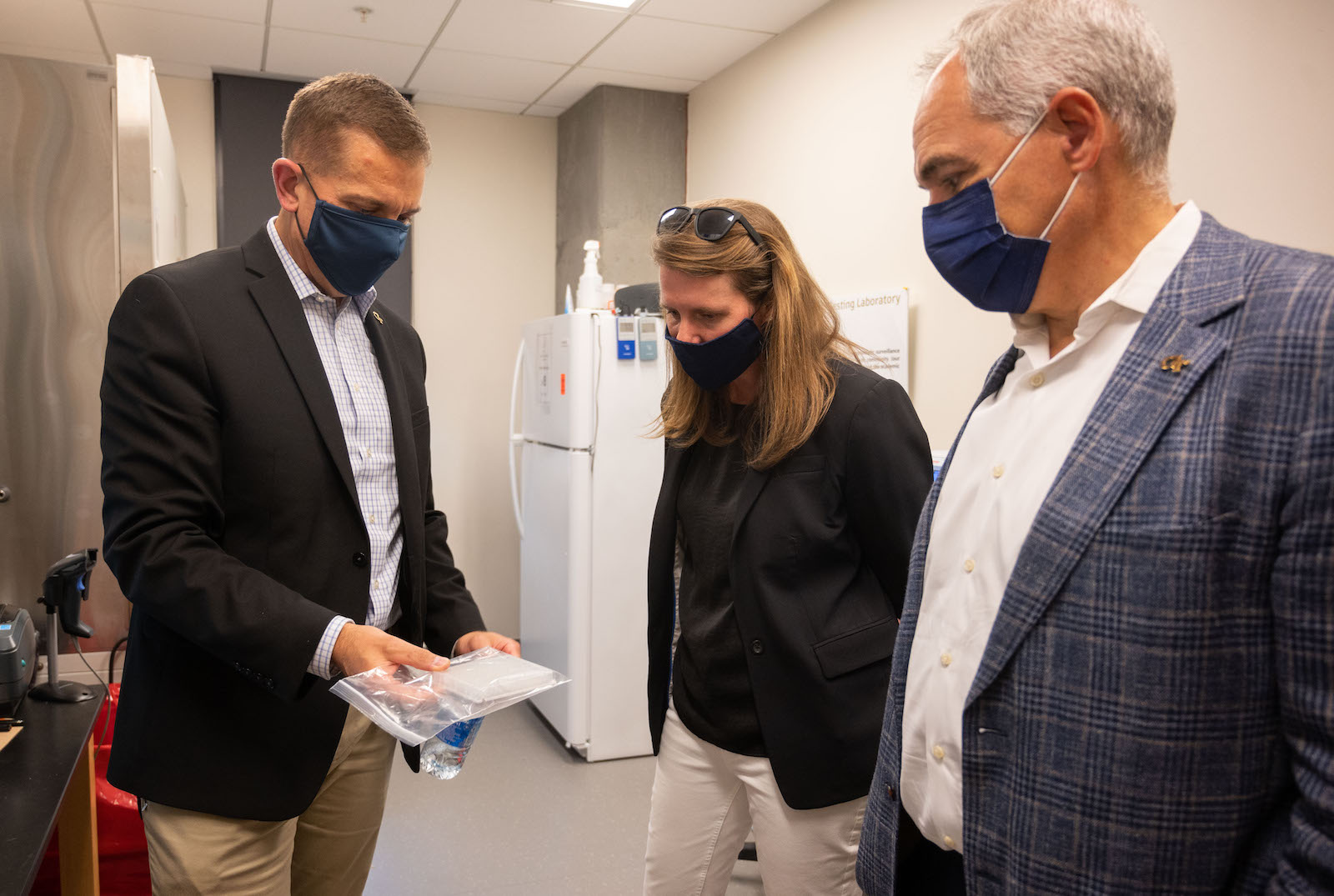 Teresa MacCartney, acting chancellor of the University System of Georgia (center), tours the Covid-19 testing lab with Mike Shannon, a principal research engineer with the Georgia Tech Research Institute who manages the Covid-19 testing program, and President Ángel Cabrera. Photo taken Sept. 10 by Allison Carter.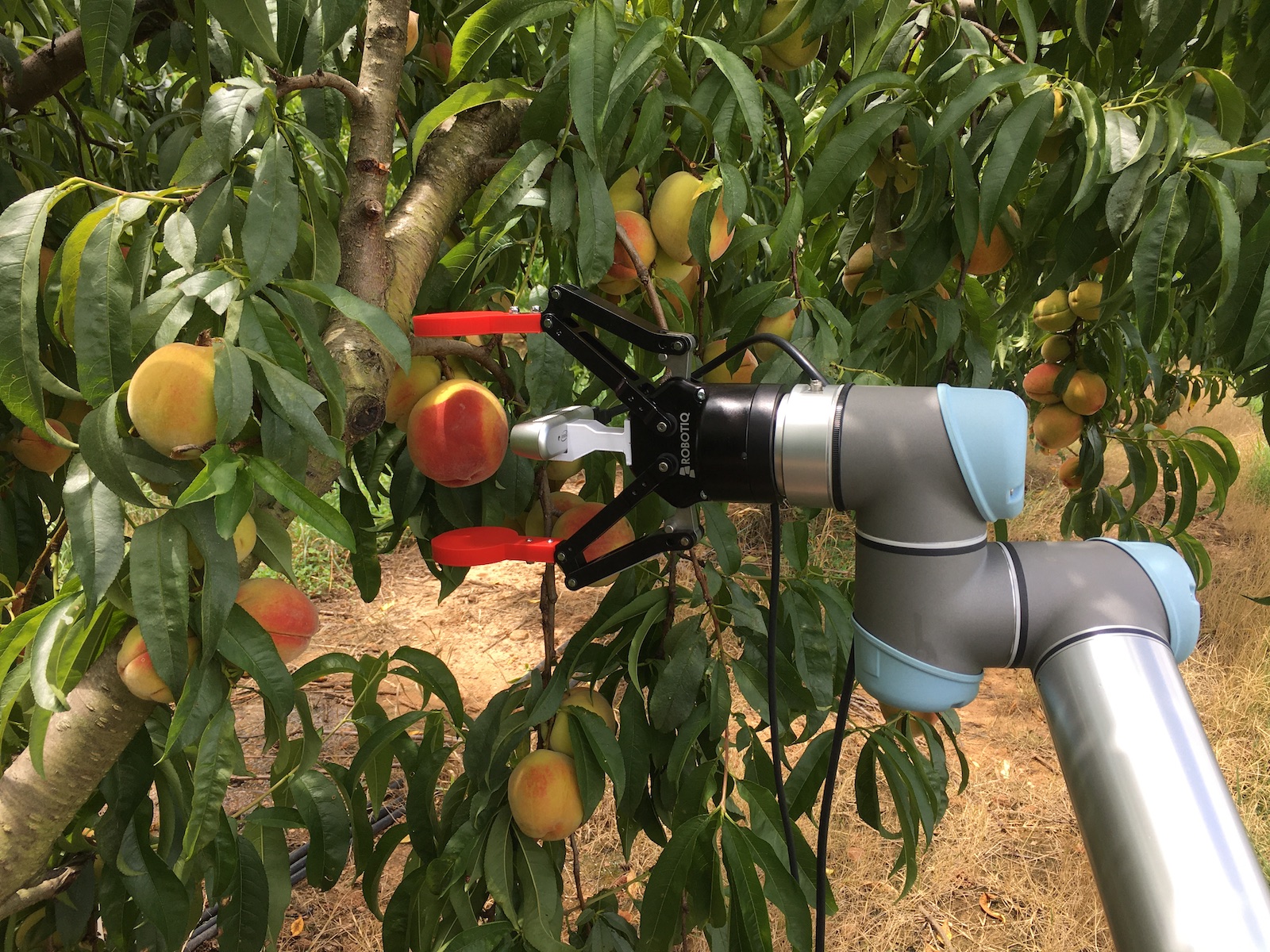 The Georgia Tech Research Institute has developed an intelligent robot that is designed to handle the human-based tasks of thinning and pruning peach trees, which could result in significant cost savings for peach farms in Georgia. Photo taken Sept. 14 by Ai-Ping Hu.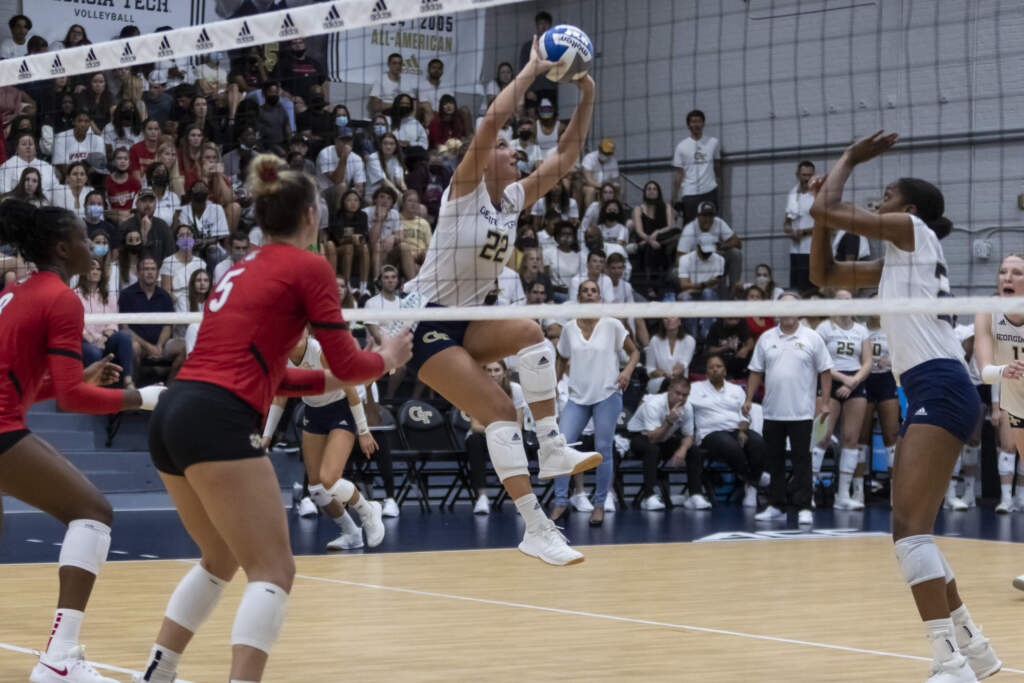 Georgia Tech volleyball finished its nonconference schedule on a high note, overwhelming longtime rival Georgia for a sweep (25-22, 25-17, 25-12) in front of a sellout crowd in O'Keefe Gymnasium. Photo taken Sept. 18 by Clyde Click. 
The 2021 Diversity Champion Awards recognized one faculty member, staff member, student, and campus unit who have advanced the principles of diversity, equity, and inclusion at Georgia Tech and abroad. Pictured are the honorees at the 13th annual Georgia Tech Diversity Symposium. Photo taken Sept. 15 by Allison Carter.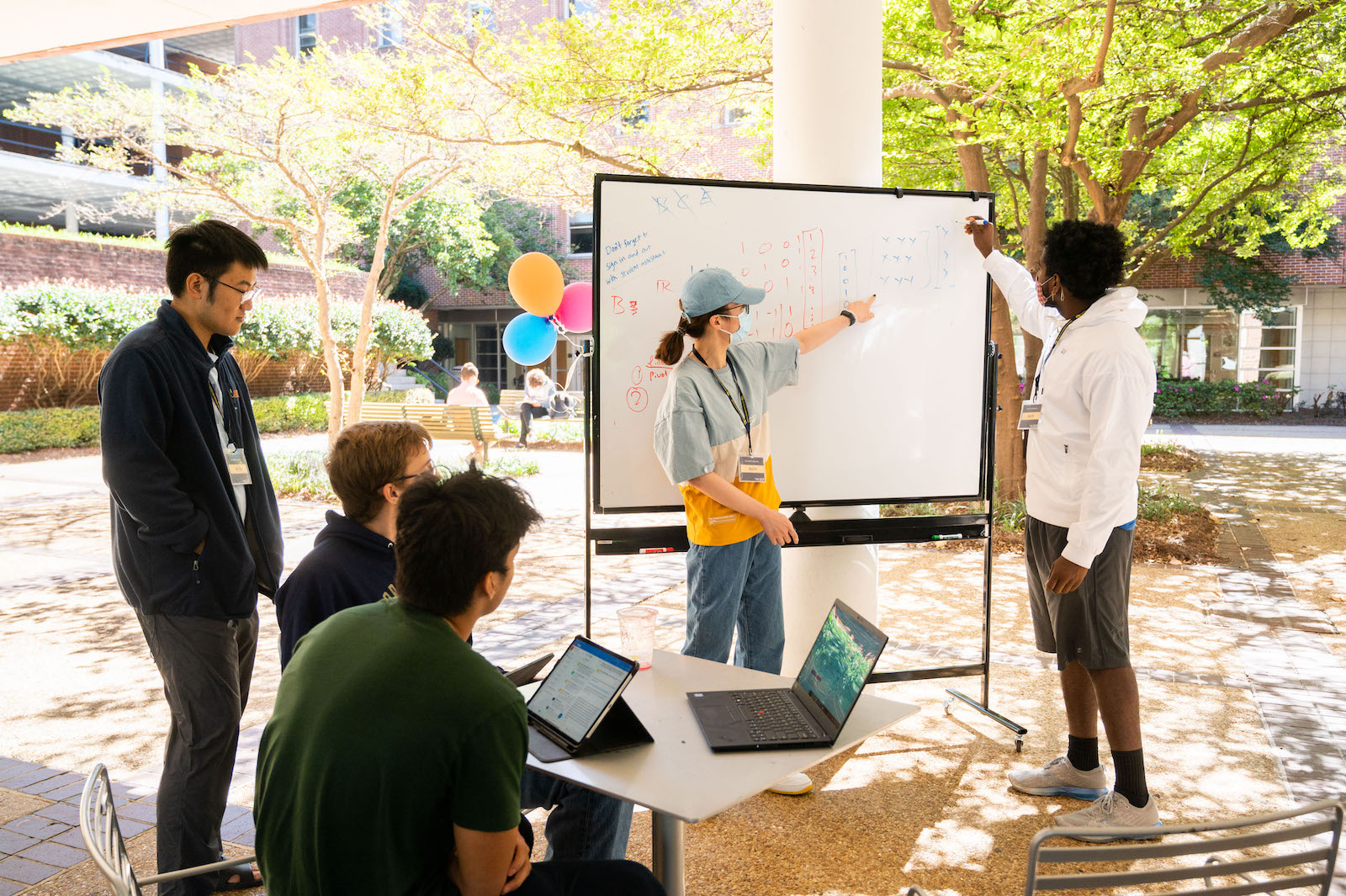 The Math Lab has moved part of its operations to an in-person and outdoor format. Undergraduates taking any of the fundamental math courses this semester can get help. The lab is open Monday – Thursday, from 11 a.m. to 6 p.m., and Friday from 11 a.m. to 3 p.m. in the Skiles Courtyard. The Outdoor Math Lab is staffed by School of Mathematics teaching assistants in coordination with Tutoring and Academic Support. Pictured are Weizhe Shen and Geigh Zollicoffer leading a help session with students. Photo taken Sept. 23 by Allison Carter.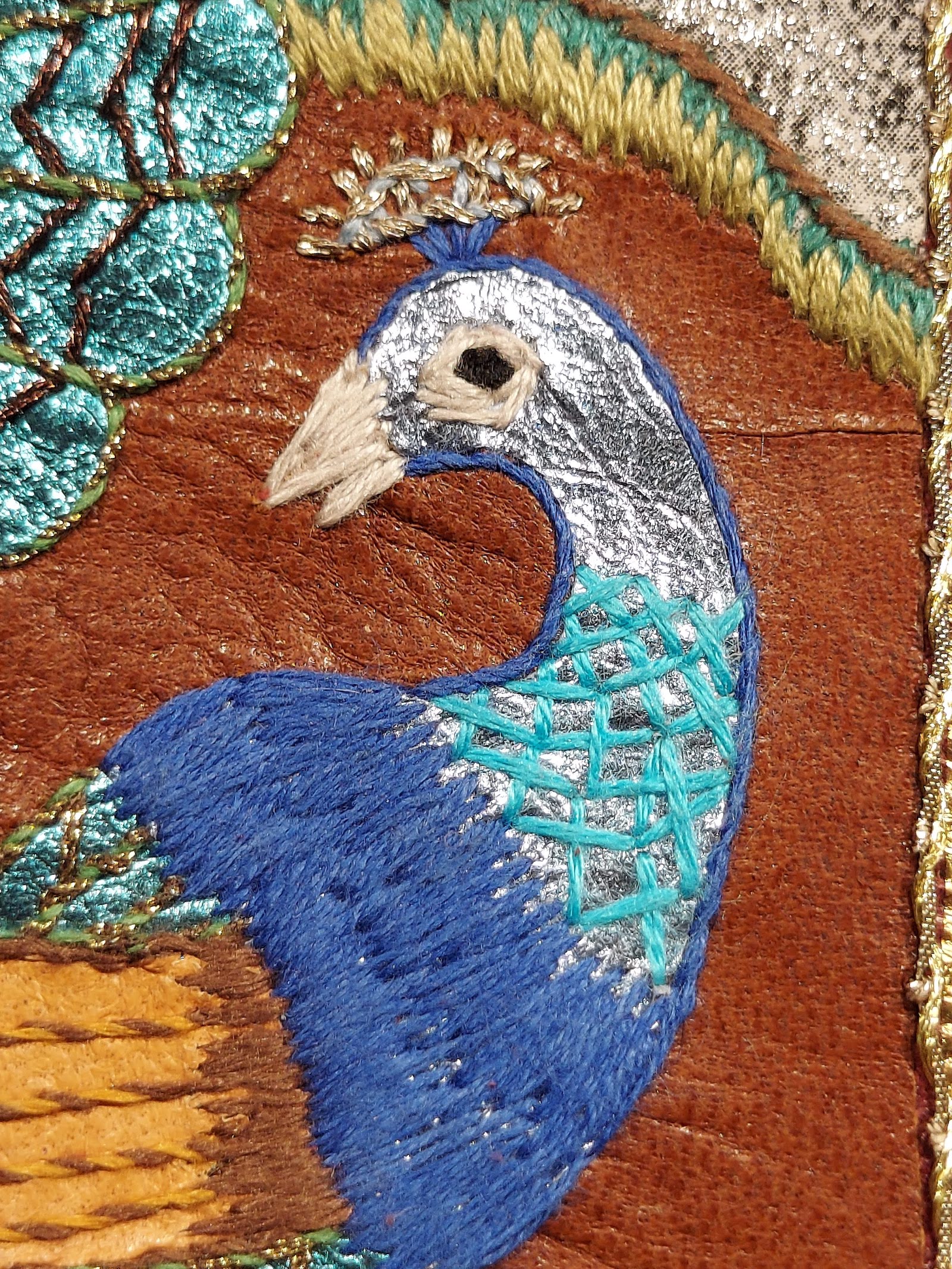 Wild/LIFE, an exhibition featuring approximately 50 works by the Guild of Book Workers, runs through Dec. 3 at the Robert C. Williams Museum of Papermaking. Pictured is a close-up of Aesop's Fables, with binding by Todd Pattison. Photo taken Sept. 9 by Virginia Howell / Robert C. Williams Museum of Papermaking.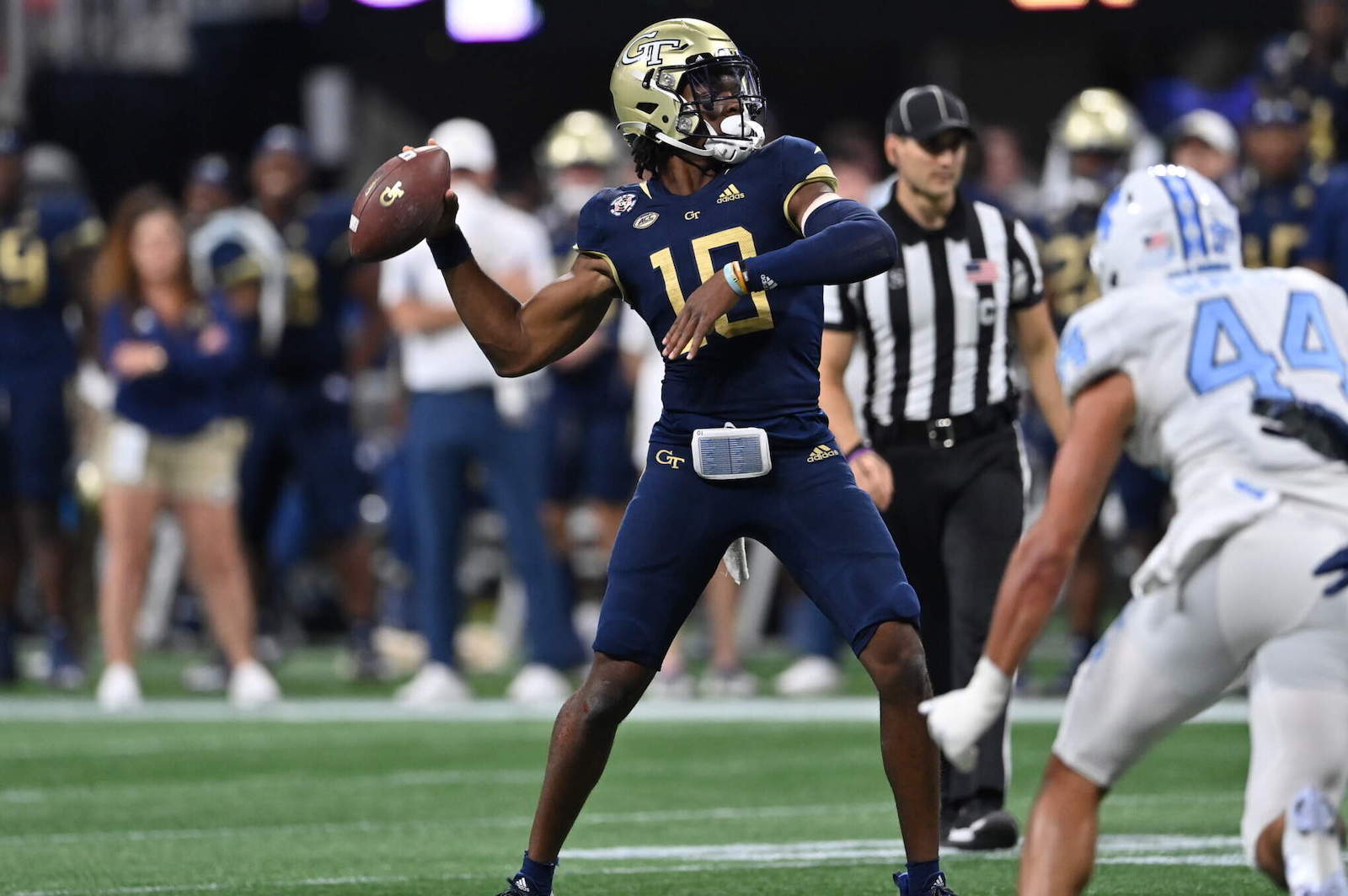 Quarterback Jeff Sims ran for three touchdowns and threw for another, and Georgia Tech's defense thwarted No. 21/20 North Carolina's offense, forcing three turnovers in a 45-22 win at Mercedes-Benz Stadium. Photo taken Sept. 25 by Danny Karnik / Georgia Tech Athletic Association.
Credits
Photography: Allison Carter, Rob Felt
Writing/Editing: Victor Rogers, Stacy Braukman