Since the beginning of the pandemic, the Georgia Tech community has worked together to keep the campus as safe and healthy as possible. Staff from across campus have played a major role in helping Tech move forward through profoundly challenging times. Many of their contributions are visible every day, but many others often go unnoticed. Together, each staff member's contributions, from departments across the Institute, have enabled Georgia Tech to thrive.
Learn how staff and units have responded to the pandemic and been indispensable on our road to recovery.
Dining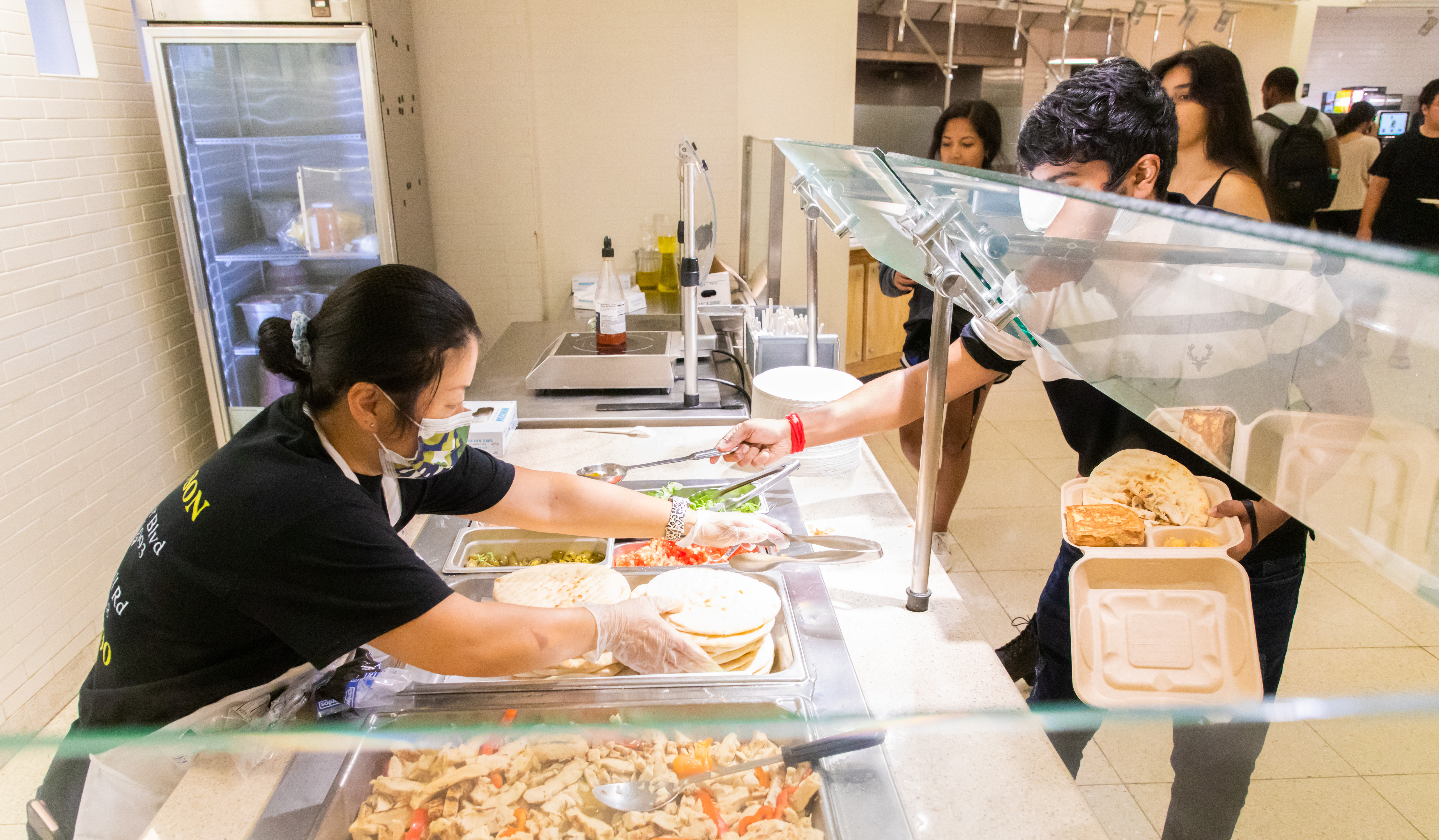 During the height of the pandemic, Georgia Tech's dining staff never stopped daily meal service. With all dining halls temporarily closing in March 2020, as an essential part of campus they provided modified service even when most faculty and staff were home. They also delivered meals to students who remained on campus and to those in quarantine — delivering two meals a day to as many as three different hotels, which they still continue today.
As Georgia Tech continued to adapt to an evolving pandemic, the dining staff pivoted quickly to provide to-go and pickup meals for no additional cost, allowing students to order meals via an online form and pick them up in select locations around campus.
And they executed an inaugural Week of Welcome dining experience as students returned in the fall amid changing pandemic guidelines, many that affected food service. Dining served two meals a day — brunch and dinner — and they held events such as a food truck rally, Tech Square Night featuring restaurants in Tech Square, themed brunches and dinners including a Harry Potter Night in Brittain, a Waffle House breakfast takeover, and others.
Currently, Tech Dining (now self-operated) is allowing takeout meals from dining halls for everyone on meal plans, to encourage outdoor eating and social distancing. 
Housing and Residence Life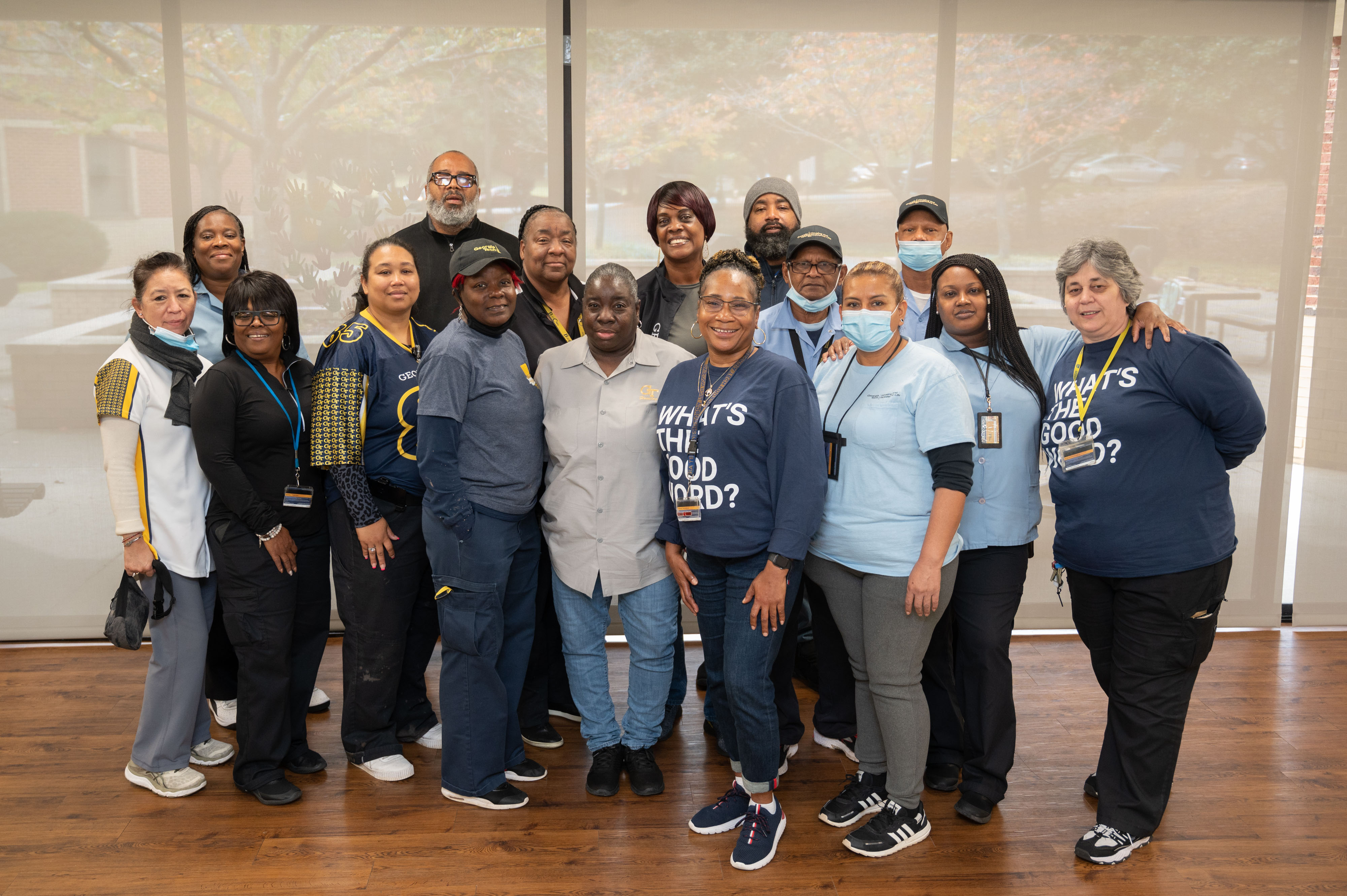 The Housing and Residence Life (HRL) team is made up of smaller working groups that have all played a part in mitigating Covid-19 on campus. The Facilities team, Quarantine and Isolation team, Residence Life, and the On-Call Line staff are just a few of the HRL groups that have made a real difference.
Throughout the pandemic, the HRL Facilities team increased sanitizing of high-touch areas including bathrooms, kitchens, handles, and buttons to four times a  day and on weekends. Maintenance staff put up partitions between bathroom sinks in traditional halls, and plexiglass in area offices while also removing furniture in common areas to enable social distancing.
In Fall 2020, the Quarantine and Isolation Team, which consists of conference services, residence life, and student employees, was created to support quarantine and isolation cases in the residence halls. This team has closely monitored cases that require residents to relocate. They have supported more than 1,400 students, proctored 350 tests, and managed up to 180 hotel rooms at one time. 
The Residence Life team managed swift move-outs of more than 8,000 students in March 2020. The team supported a Fall 2020 mid-semester de-densification process including moving first-year students from double occupancy rooms into singles. This group was also tasked with managing above-average caseloads of student mental health concerns, and the team created community engagement opportunities in the residence halls to combat isolation and loneliness. Resident advisors completed biweekly check-ins and held virtual game and craft nights and coffee nights, and delivered snacks to students' doors. 
Parking and Transportation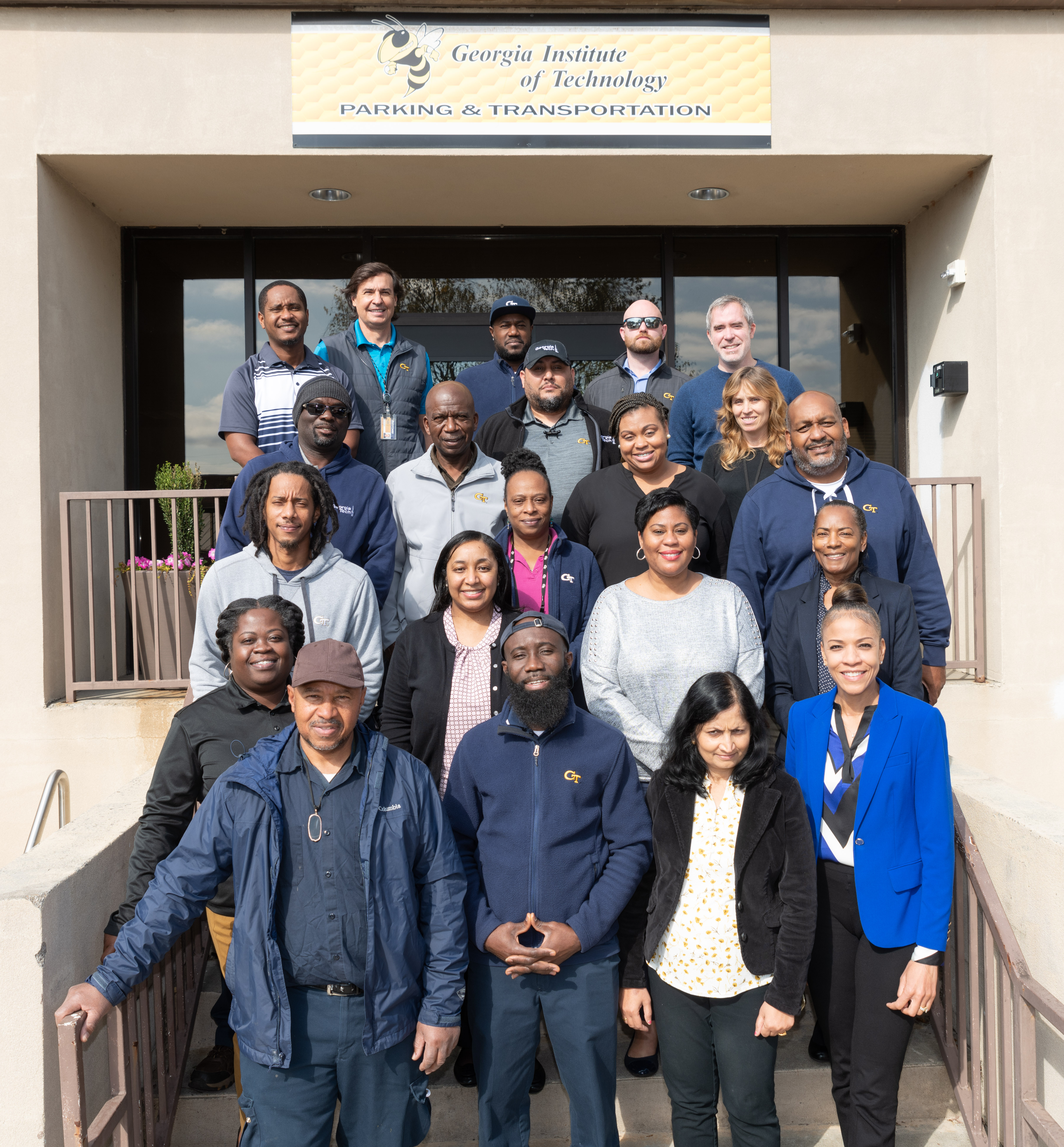 Parking and Transportation (PTS) is another group that has prioritized safety during the last 20 months. PTS protected riders by cleaning and sanitizing all buses and shuttles, provided face coverings to riders, and continued nighttime safety rides by reducing capacity to ensure social distancing and maintaining a strict cleaning protocol for all vehicles.
Early in the pandemic, PTS turned over three parking locations for Covid-19 testing sites: CVS rapid tests, Fulton County testing, and campus surveillance testing. Many staff members volunteered to assist with the surveillance testing and contact tracing programs on campus. Stingerette drivers transported students from their quarantine locations while other PTS staff delivered textbooks to students at the beginning of each semester.
To support move-in during the pandemic, PTS turned over the CRC parking deck to enable drive-thru Housing check-in. PTS also provided prorated parking permit refunds to campus permit holders and created a new parking permit category to better support the needs of employees teleworking and students in hybrid learning.
In addition, the PTS maintenance team cleaned and sanitized doors, stair railings, elevator buttons, and parking equipment in each of its 14 parking decks and gated parking lots (this protocol was put in place three times daily for all parking facilities) — all areas with high touchpoints — to reduce the spread of germs.
Infrastructure and Sustainability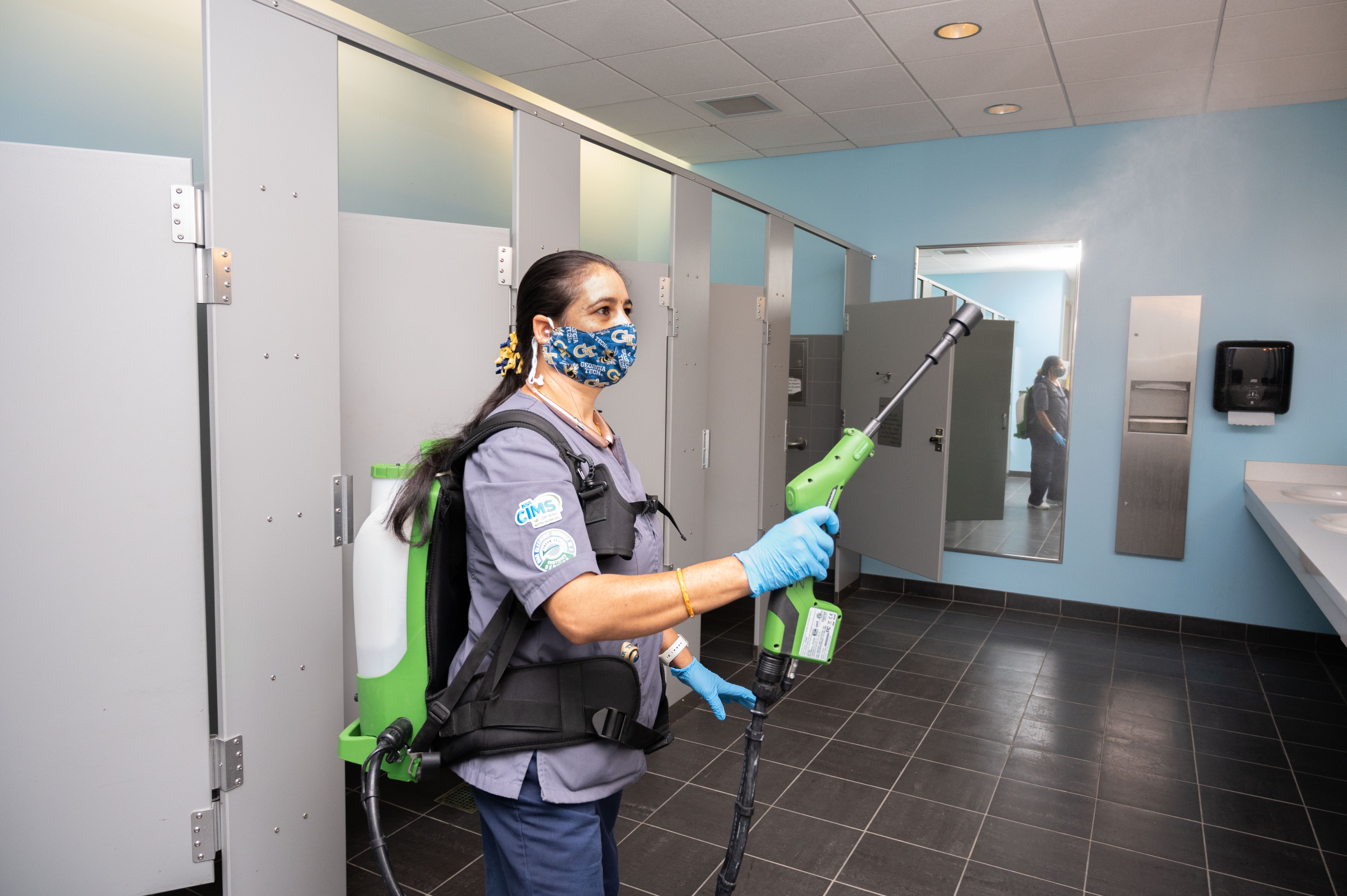 Infrastructure and Sustainability is comprised of 14 departments ensuring safe and well-maintained facilities throughout the campus. The staff took on increased responsibilities during the pandemic, and their efforts have helped to keep Tech's campus open since March 2020.  
Environmental Health and Safety initially collected gloves, masks, and other protective equipment for frontline workers and have continued to provide PPE to the campus community. Capital Planning and Space Management developed capacity strategies for classrooms while the Building Engineering and Energy Strategies department assisted in the development of a campus ventilation review to increase fresh air circulating in buildings. Area Maintenance crews helped set up one of the very first Covid-19 testing sites in Atlanta in April 2020 and recently installed more than 200 air purifiers in campus classrooms.
The custodial staff played a critical role by increasing cleaning frequencies and protocols. The Staging department carefully set up a socially distanced Commencement ceremony in December 2020. And during the height of the pandemic, the Holland Plant sounded the iconic steam whistle to cheer for healthcare workers across Atlanta.
Stamps Health Services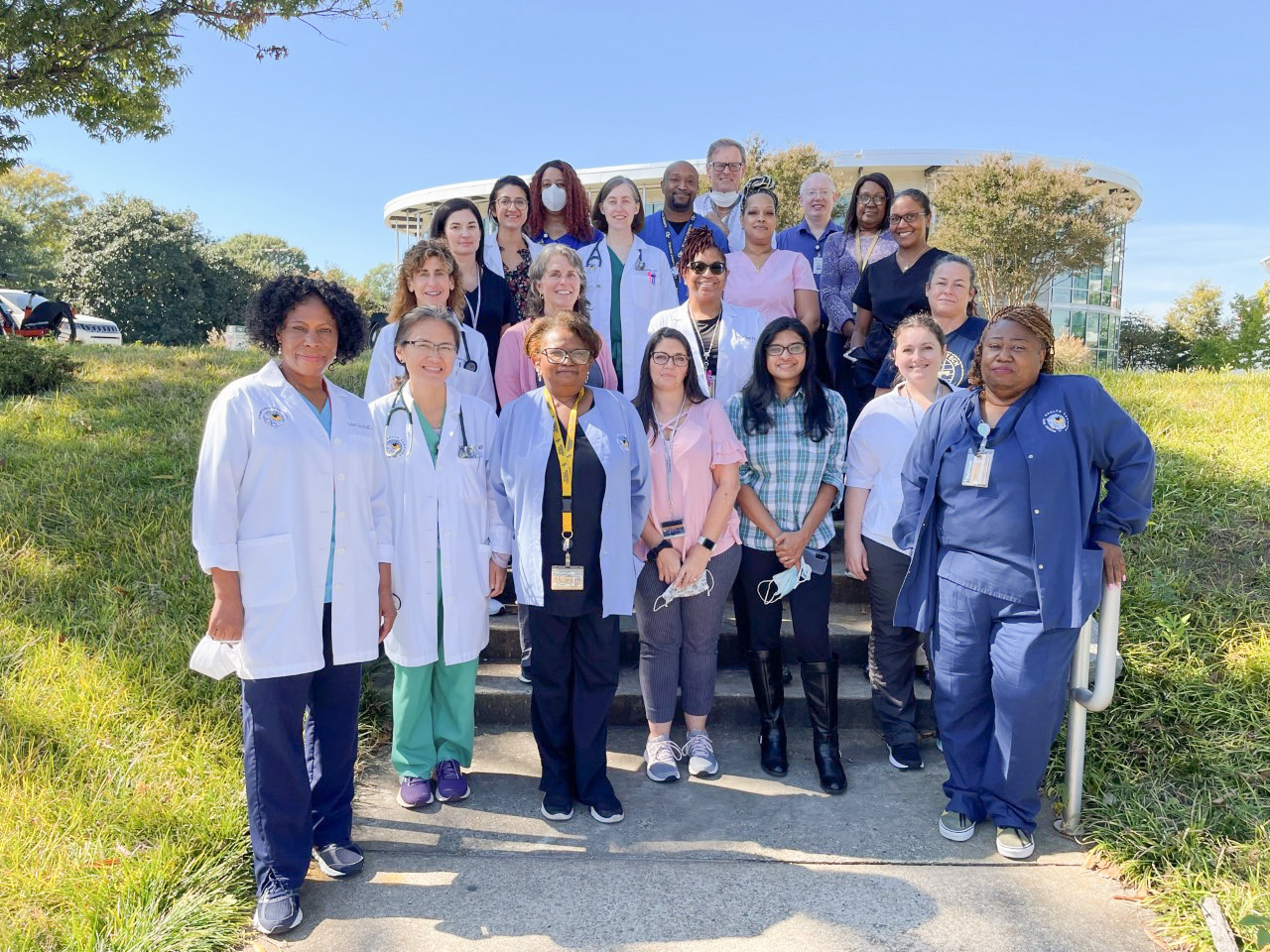 At Stamps, primary care providers, nurses, and medical assistants adopted new patient care delivery processes to provide telemedicine appointments, in-person appointments for symptomatic students, and appointments for issues unrelated to Covid-19. Psychiatrists and care coordinators implemented telepsychiatry services and actually had more patient encounters during the 2020-21 academic year despite fewer students being on campus.
Laboratory staff implemented rapid Covid-19 testing for symptomatic students to allow providers to quickly identify and care for them. Pharmacy staff implemented curbside delivery service of prescriptions during the 2020-21 academic year.
The Information Technology team at Stamps has played an integral role in the surveillance testing program by uploading diagnostic test results to the patient portal so individuals can access results. The team also contributed to the campus Covid-19 dashboard, providing data regarding cases reported from Qualtrics, Vault, and Stamps Health Services to Enterprise Data Management.
The Contact Tracing team, managed through Stamps, implemented from scratch a contact tracing effort that has interacted with more than 5,000 individuals since the start of the pandemic. Staff from Pharmacy, Primary Care, Travel/Immunization/Allergy, Psychiatry, Administration, Information Technology, temporary staff, and campus volunteers have administered more than 37,000 doses of Covid-19 vaccine since January 2021.
Student Center • Covid-19 Student Emergency Relief Fund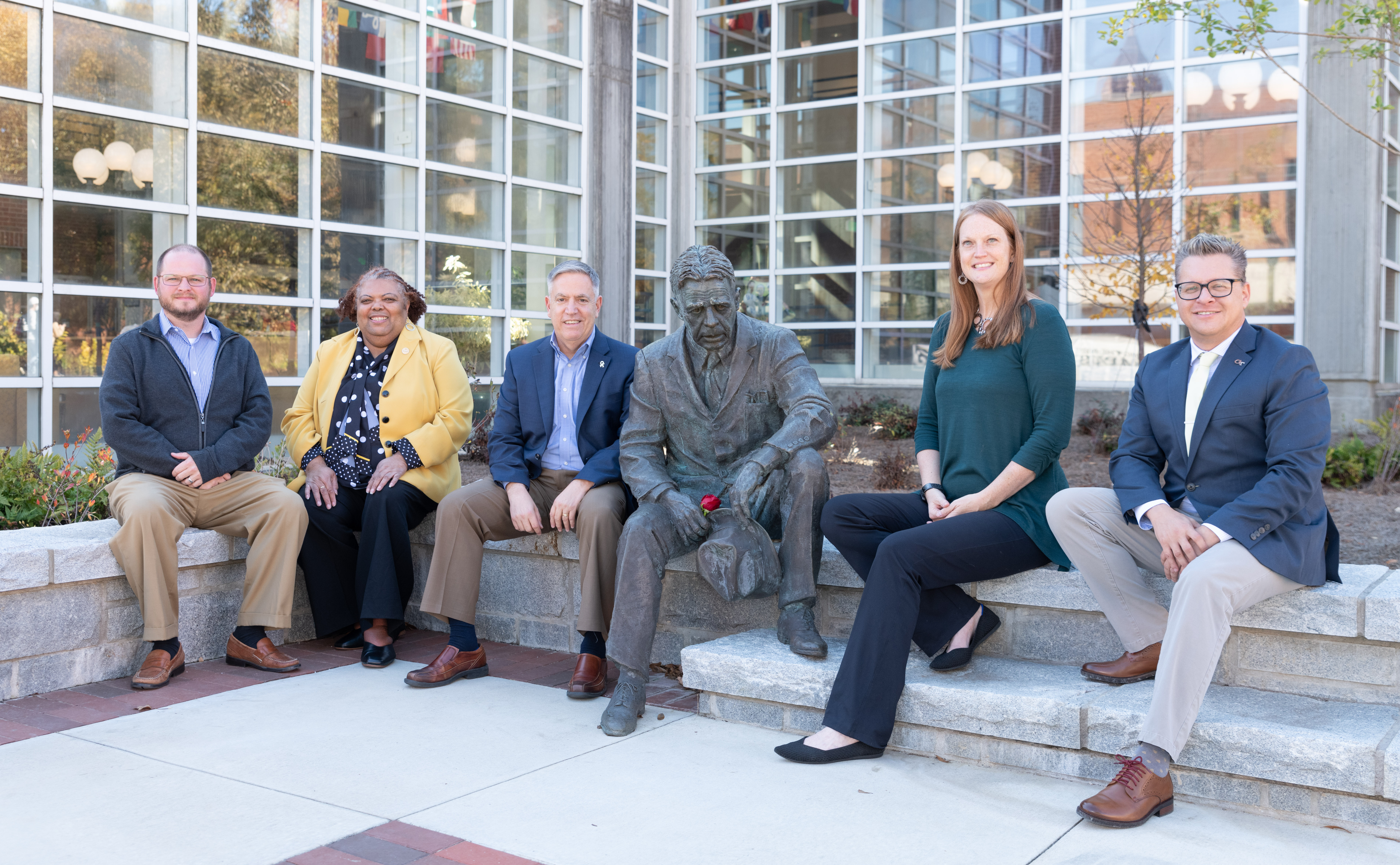 The main goal of the Covid-19 Student Emergency Relief Fund is to make sure that students in need are cared for and safe. The team of six who work to manage, review, and disperse funds stay in constant communication to ensure consistency.
The fund has awarded over $4 million to students since May 2020. These monetary awards were distributed as federal CARES (Coronavirus Aid, Relief, and Economic Security) Grants by the Office of Scholarships and Financial Aid in consultation with the Division of Student Engagement and Well-Being.
Approximately 4,750 students received CARES Grants averaging $1,000 each. Grants were limited to a maximum of $2,500 per student in order to serve the most students with the greatest demonstrated financial need. Grants continue to be given until funds are depleted.
Students are selected based on criteria approved by the University System of Georgia using financial aid applications already on file, and from students applying for the Georgia Tech Student Relief Fund managed by the Office of the Vice President of Student Engagement and Well-Being and the Dean of Students.
Student Center • Programs Staff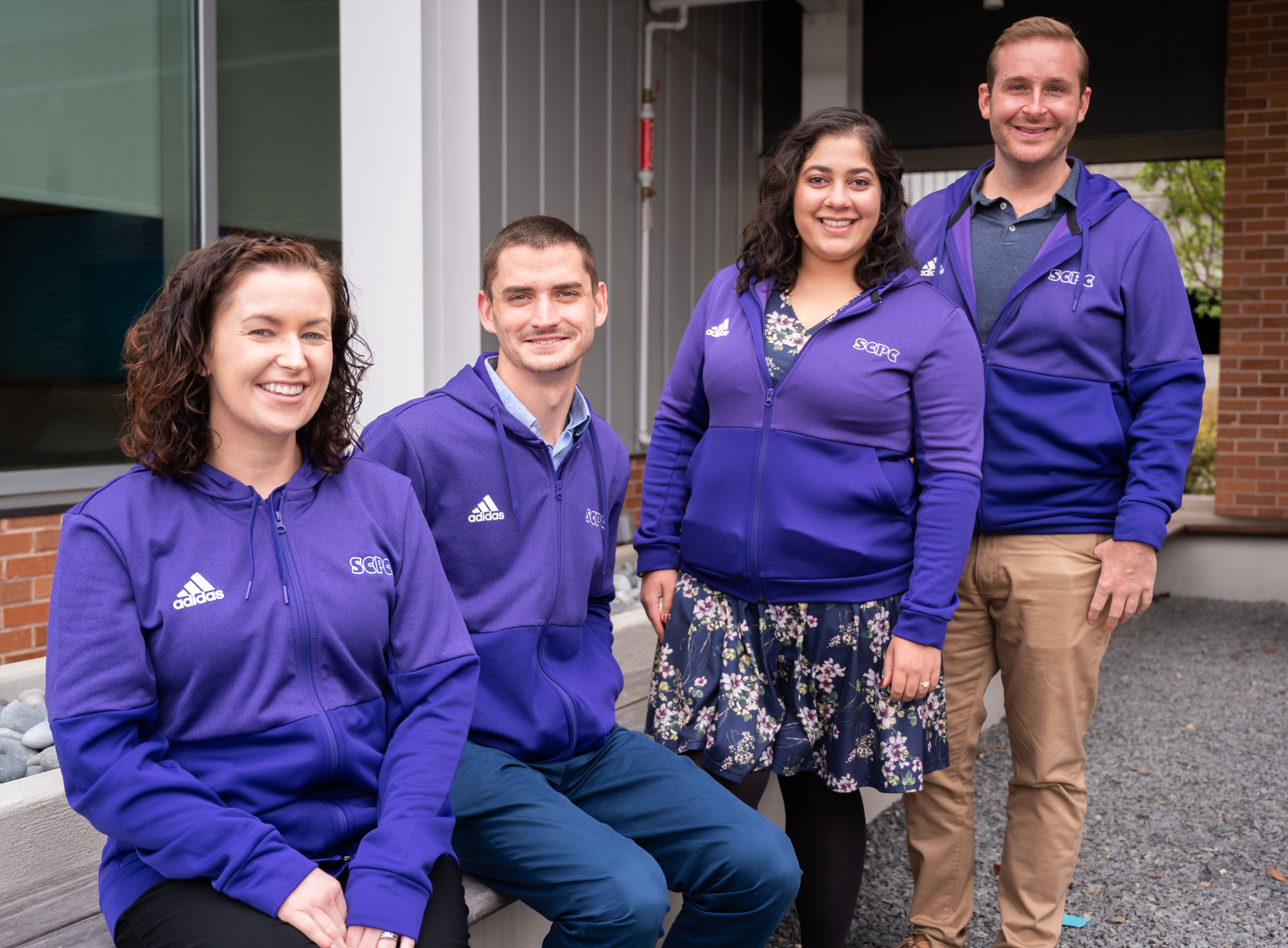 When the pandemic began in Spring 2020, Student Center Programs staff were determined to continue bringing programming to Georgia Tech's campus. They worked with members of the Student Center Programs Council (SCPC) to learn how to provide virtual programming in March and April 2020 to finish out the semester.
During the summer of 2020, the staff had to rethink event strategies ahead of Week of Welcome and the upcoming fall semester. They focused on reducing capacities and reimagining what events would look like, spending a lot of time working with suppliers of masks, hand sanitizer, and cleaning products. It was an "all hands on deck" approach to be able to run a safe check-in process, have a safe event past check-in, and have students exit safely so that cleaning could take place before the next wave of students arrived. 
In Fall 2020, in coordination with SCPC, the team was able to put on events like the Homecoming Concert, which featured artist Jason Derulo. More than 2,500 students logged in to see the virtual concert from over 31 countries around the world. In addition, the Student Center Programs staff connected with Athletics to bring movies to Bobby Dodd Stadium and Stamps Field in a safe and socially distant way.
Tutoring and Academic Support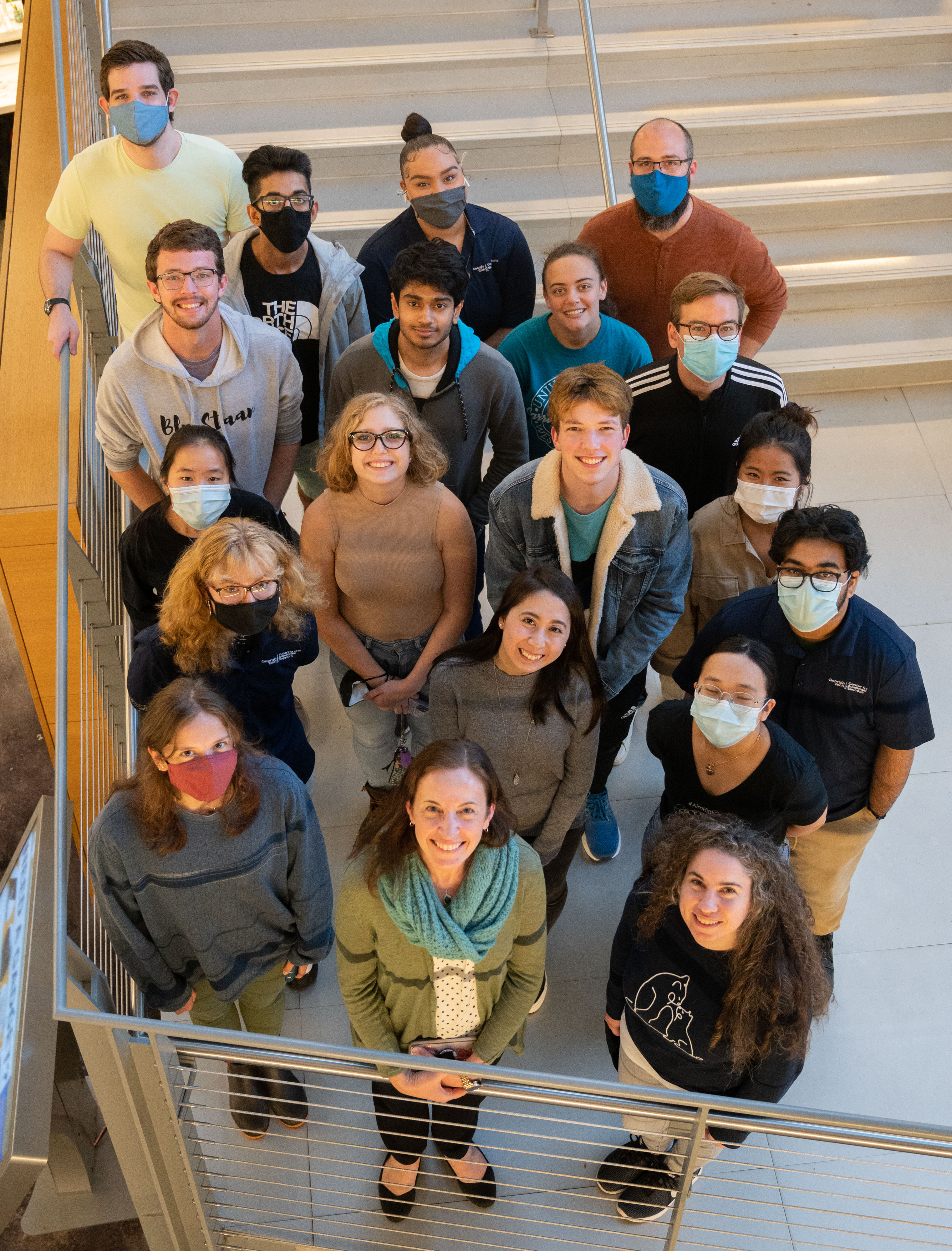 Since the beginning of the pandemic, Tutoring and Academic Support (TAS) staff never lost sight of their main goal: to support students in achieving academic success by offering appointment-based tutoring, group study sessions, and immediate, drop-in help desks.  
As students adjusted to the virtual format of pandemic classes, TAS offered their twice-weekly study sessions and 1-to-1 tutoring in a virtual setting. TAS also staffed a virtual lobby to help anyone in the community with questions about Georgia Tech.  
In concert with campus efforts to build residential experiences, TAS resumed in-person tutoring in February 2021. In both the fall and spring semesters, they developed a format to deliver their popular Reading Day study sessions using BlueJeans and an online messaging platform, Discord. In August 2021, in-person services resumed while retaining some flexibility for students who preferred the virtual format.
Thanks to the collective hard work of staff members from across departments on Georgia Tech's campus, our community has been able to keep moving forward and stay focused on our mission: to develop leaders who advance technology and improve the human condition.
At Georgia Tech, we strive for excellence, champion innovation, and nurture the well-being of our students, faculty, and staff, and these values have never been more evident — or more important, day in and day out — than they have during the past year and a half.
Credits
Writer: Evan Atkinson
Editor: Stacy Braukman
Photography: Allison Carter & Rob Felt