Center for Career Discovery and Development Preps Students for Spring Recruiting Season
January flush with career development opportunities.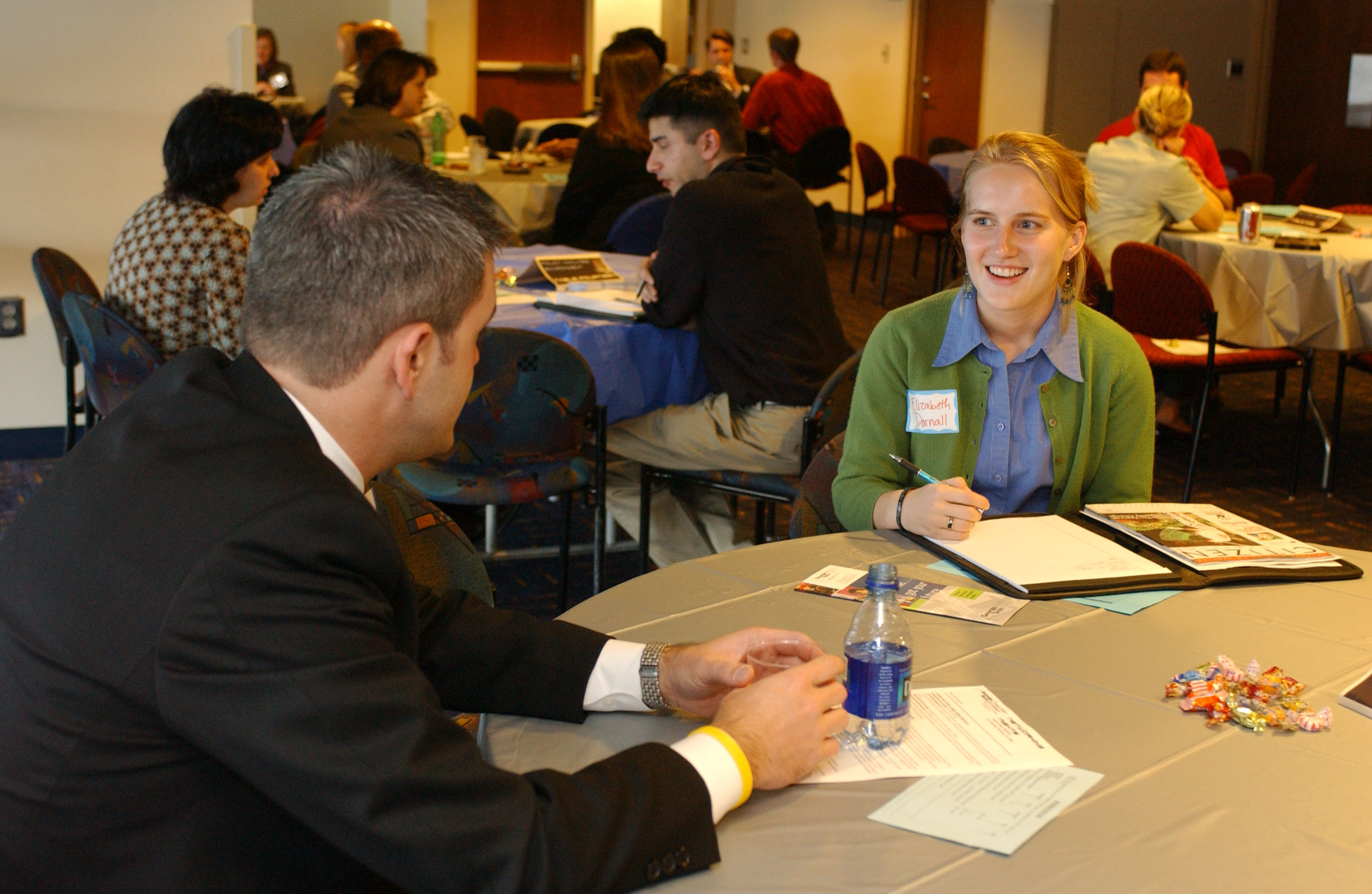 A student talks with a recruiter at a career event. 
Jan 14, 2014
— Atlanta, GA
Though spring semester is barely underway, it's the time of year when job and internship searches for summer and fall are in full swing for Tech students.
"Since recruiters take most of the holiday season off, they hit the ground hard at the beginning of the year in an effort to get prime candidates," said Brandie Banner, a civil engineering major and student assistant in the Center for Career Discovery and Development.
The Center for Career Discovery and Development is offering workshops and events throughout January to help prepare students to achieve their short- and long-term career goals. This week signups are open for Mock Interview Week, which will be held Jan. 21–25 and give students a way to practice their interviewing skills without having a real job on the line.
Upcoming workshops include Successful Interviewing Strategies on Jan. 16, Job Search Strategies on Jan. 22, and Graduate Student Resumes on Jan. 27.
The month culminates with the annual Internship and Co-Op Fair Jan. 28–29. This event is open to students of all majors looking for interning or co-op opportunities, with no preregistration required. A new smart phone app will provide users with dates, times, locations, company lists, and floor plans for career fairs throughout the year, including the Internship and Co-Op Fair. Those using Apple or Samsung smart phones can search "GT Career Fair" in their app store to download this free tool.
The Center also is open more in the evenings for students during this busy recruiting time. Walk-in hours for spring semester are Tuesdays and Wednesdays from 2–4 p.m., Thursdays from 4–6 p.m., and Fridays from 1–3 p.m.
For students in need of a suit for upcoming job search events, the Center also is building out a Campus Closet where students can borrow suits for a week at a time to wear to interviews or other events. The Center is currently accepting donations to the closet on the second floor of the Bill Moore Student Success Center and in Suite 322 of the Scheller College of Business.