What's on Your Bucket List? TechList Wants You to Cross It Off
New campus group encourages students to take part in unique experiences.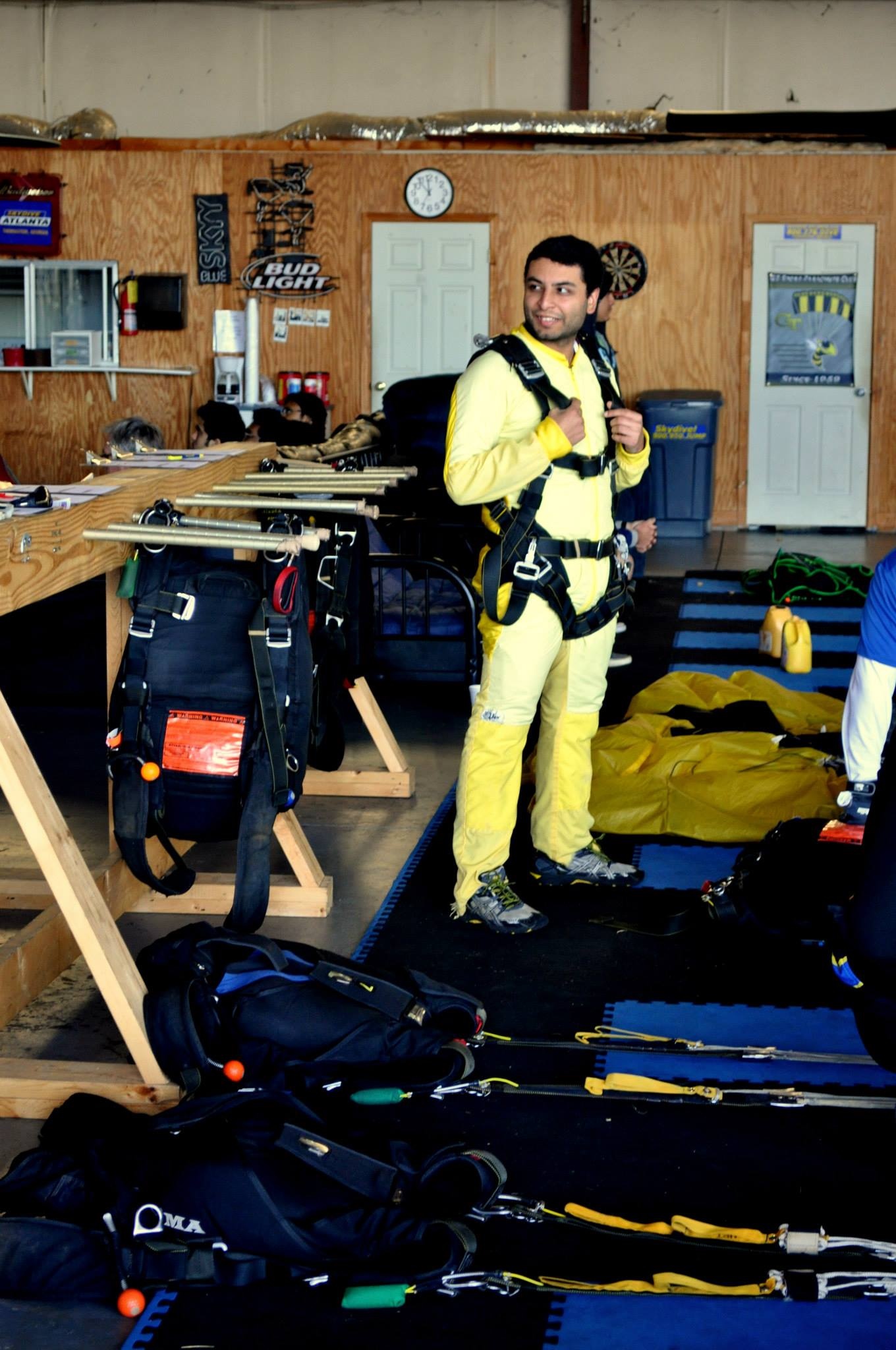 A student prepares to skydive at Skydive Atlanta, an event hosted by TechList in fall 2013.Image courtesy of TechList.
Jan 24, 2014
— Atlanta, GA
Jumping out of a plane may not be essential to the college experience, but it can make for a lasting memory.
That's the concept behind TechList, a student organization that was conceived with the idea of creating a Tech "bucket list" and giving students the chance to make memories that will last longer than the essentials of thermodynamics and MATLAB.
"We want people to reflect on positive experiences when they graduate," said Alex Fried, a senior representative for TechList.
TechList hosted its first event last semester when it took 25 students skydiving with Skydive Atlanta. This semester, it's partnering with GT Hillel to host Holocaust survivor Norbert Friedman. Attendees will enjoy a free Shabbat dinner and listen to Friedman talk about his experiences.
The structure of TechList is to host events with both external entities and on-campus groups. Event organizers are planning two more events for this semester: an evening swimming with whale sharks at the Georgia Aquarium, and a large-scale basketball tournament with Georgia Tech Athletics.
"The idea is to create a bucket list for Tech and cross things off that list as a community," Fried said.
Future events also will take advantage of Tech's array of cultural organizations and encourage students to partake in events where they may be a bit outside their comfort zone.
"You can get caught up in your studies and forget about the opportunities Georgia Tech gives you," Fried said. "It can be a bold leap, but it's rewarding."
The initial proposal for the club was part of the Student Government Association's Buzzinga! competition last year, which solicited ideas for enhancing campus culture. TechList won, earning $10,000 in funds to kickstart the now-chartered student group. Emory University's Once in a Lifetime club served as a model for TechList.
TechList's member base includes two representatives from each year of study, first through fourth, and a team of executive officers. The group maintains an email list and Facebook page where students can get priority registration for events by signing up for emails or liking the page.