Flip This Class: Tech Professors Pioneer New Learning Models
Students and professors are jointly exploring new territory when it comes to inverted, or flipped, classes.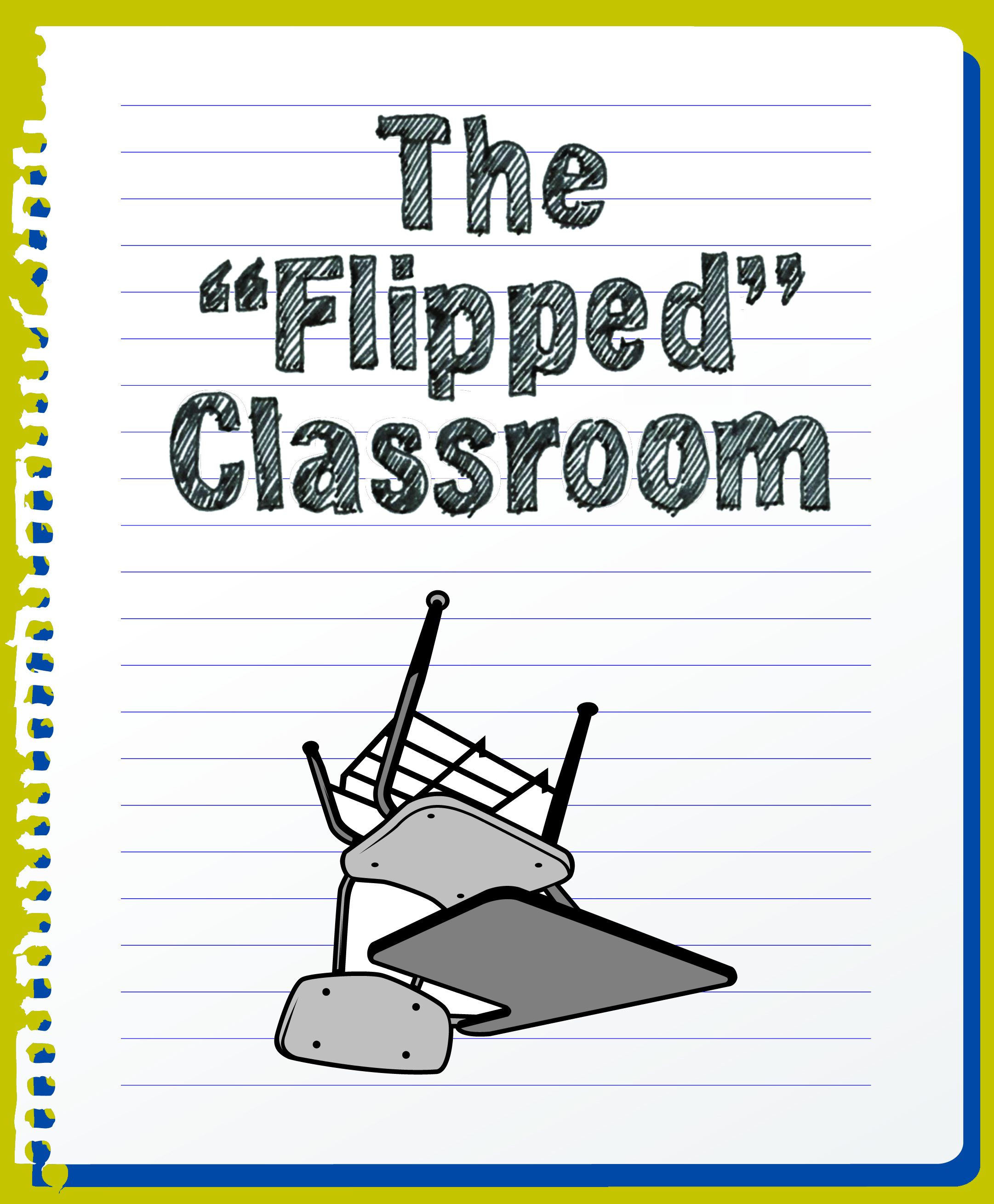 Faculty at Georgia Tech are piloting inverted, or "flipped," classes. 
Apr 24, 2014 — Atlanta, GA
Discarding an age-old and widely accepted teaching model — the classic lecture format — is not for the academically faint of heart.
Nor is designing and implementing a new, wholly innovative teaching model with which to replace it. 
Yet increasingly, that is what faculty members on Tech's campus are choosing to do, specifically by adopting what's called an "inverted" — or "flipped" — classroom model. This model asks students to view pre-filmed lectures at home, then treats class time as a dedicated problem-solving workshop.
Donald Webster, associate chair and professor in the School of Civil and Environmental Engineering, began teaching the inverted course concept back in the fall of 2012.
"Even as a professor with a lot of experience, [it was] a little terrifying, definitely a leap of faith," Webster said. "But problem-solving — that's how students learn."
Encouraged by fellow faculty members, Webster spent six months planning the design and schedule of his new model. In spring 2013, he launched his first inverted course, a fluid mechanics class, known as CEE 3040.
It was a learning experience.
"A lot of things went really well, some things changed," Webster said. But from the start, he said, it was "vital that as an instructor, I was thoughtful about the setup of the course and how students accessed information."
For example, at first, his class sessions relied purely on group work. But in his second iteration of the fluid mechanics course, he began to work example problems at the start of the class.
Classroom Environs
The dynamic of Webster's fluid mechanics classroom looks something like this:
Before coming to class, students view a handful of short lecture videos, which typically average eight to 11 minutes in length. Once in class, Webster begins by demonstrating a practice problem, after which the students work in groups of two to tackle additional problem sets.
Students can raise their hands for help, and either Webster or a teaching assistant will come over to help demystify the problem area.
Tables designed for two people reflect the course's emphasis on paired learning. Limiting group size to two students encourages engagement and openness because, as Webster said, "There's nowhere for a third student to hide or sit on the sideline."
Wheeled chairs, however, allow groups the flexibility to maneuver around and collaborate with students at other tables. When this happens, students effectively become one another's learning resources, acting as teaching assistants to their peers.
Student Experience
Student feedback on this model has been overwhelmingly positive. Webster attributes this to two factors: the active problem solving, which lets students see if they've truly grasped the concept; and the control enabled by the videos, which students can pause, rewind or rewatch.
Diane Jlelaty, a third-year civil engineering student, agrees with that assessment. She has taken two inverted courses taught by Webster, a dynamics course and, this semester, a fluid mechanics class.
In her view, any technically heavy course can benefit from the inverted format, specifically for the increased opportunity to practice problem solving.
"On exams, we're not asked to describe theory, we're asked to perform question problems," she said. "There's a lot of difference producing a solution yourself, since it has to come from your own understanding of the materials, and learning via lecture."
Jlelaty, who will work in an applied computing mechanics lab in Switzerland this summer, recommends the inverted course model to all students.
"If it's ever even a question, take it without a second of hesitation," she said. "I've never felt so good about a course as I do this one."
Of the less positive feedback from students, most seems to stem from surprise that they had enrolled in a flipped course. Currently, the OSCAR registration system lacks indicators to denote which teaching model a class will follow. Instructors using the inverted model generally announce their intentions on the first day of class. To find out ahead of time if a class will follow the inverted model, students can email the professor of the course in question.
Other challenges for students have been related to class format, grading, and the level of engagement from the professor, all of which varied based on the class and instructor.
Lessons Learned
It hasn't all been smooth sailing. In Webster's third semester teaching the inverted course, student results on the midterm didn't meet expectations — which, he said, could have shaken his faith in the whole model.
But after a firm talk with the class, he readministered the exam, and scores were remarkably better than those earned by students in a regular lecture format.
Now in his fourth iteration of the inverted fluid mechanics course, Webster continues to refine his design. He has begun to require attendance, having seen that students who come to class perform remarkably better on exams.
Wendy Newstetter, director of Learning Sciences Research for the College of Engineering, said the situated feedback enabled by the inverted model allows for just-in-time teaching tailored to student needs.
"When you first flip, the classroom setting becomes a window on the problems students are having on a grand scale, and that's a moment we've never had before," she said. "It's eye-opening."