Tech, Emory Students Launch Medical Technology Incubator
Tech and Emory students are teaming up to create and test new medical technology.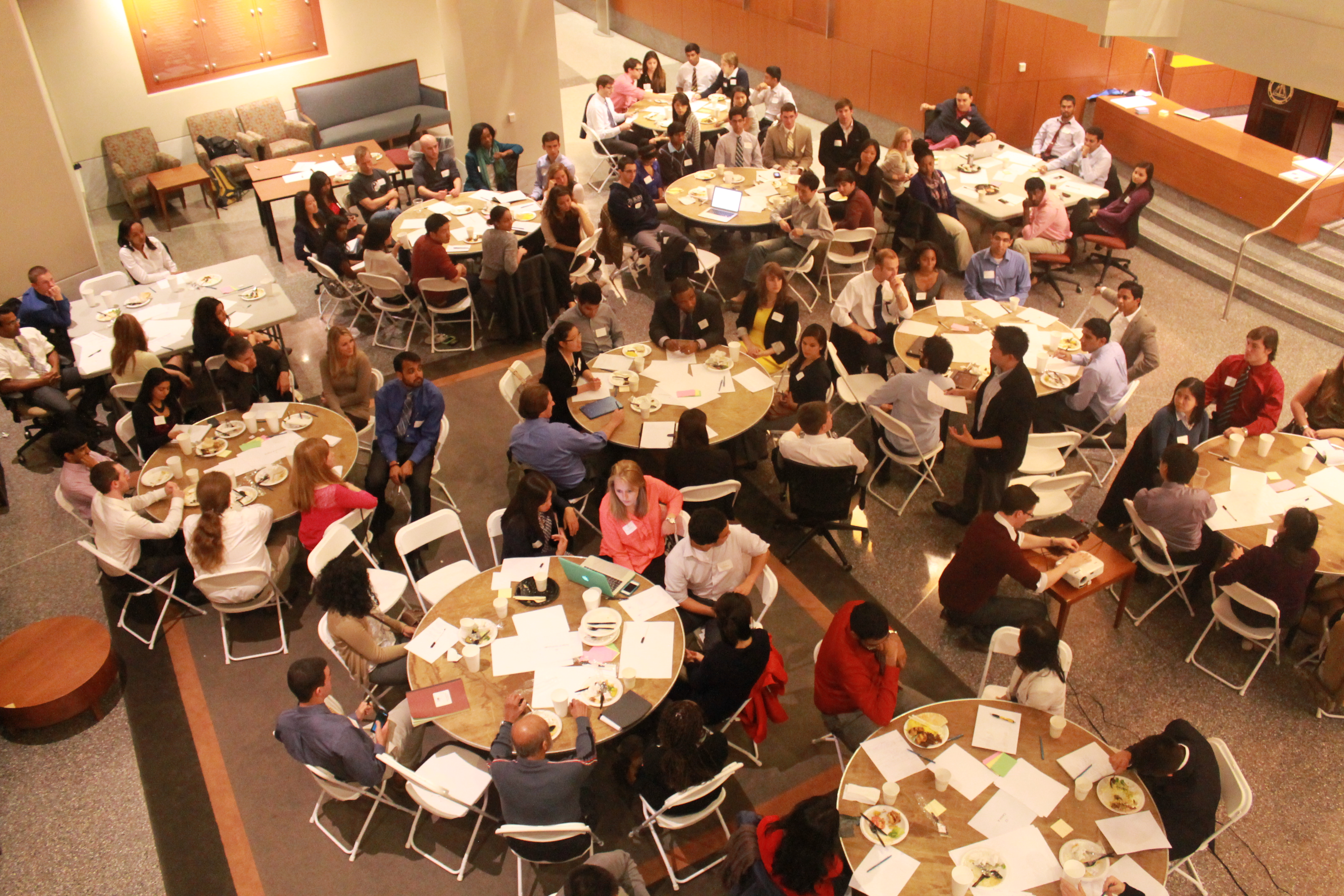 Forge is a new incubator started by Tech and Emory students, designed to bring together engineers and physicians to develop and implement new medical technologies. Forge's Medicine 2.0 event hosted engineering undergraduate and graduate students from Georgia Tech to brainstorm, network, and envision the future of medicine with clinical faculty, fellows, residents, and medical students from the Emory University School of Medicine. More than 100 people attended from the two institutions.
May 05, 2014
— Atlanta, GA
Georgia Tech students and engineers have teamed up with Emory students and clinicians to launch Forge, a technology incubator with a mission of developing medical entrepreneurs.
"We have incredible clinicians at Emory, brilliant engineers at Tech, and tremendous entrepreneurial resources through VentureLab, the Advanced Technology Development Center, and FlashPoint," said Erik Reinertsen, an M.D./Ph.D. student at Emory and Tech and managing director of Forge. "Atlanta will be a leader in this space."
Forge builds on a history of productive collaborations between clinicians and engineers in Atlanta, but with a human-centric focus.
"It's driven by the graduate and medical students," said Yogi Patel, a Ph.D. student in bioengineering. "We focus on startups, people, and learning through doing. Our colleagues in Silicon Valley and Boston have helped us understand that people are more important than specific technologies."
Forge aspires to bring other lessons learned from those colleagues into the Atlanta medical community.
"We hope to instill elements of the Silicon Valley culture into medicine: big vision, pay-it-forward mentorship, and a get-it-done attitude," said Evan McClure, an Emory M.D./MBA student and Forge director of finance and operations.
Forge has already hosted pitch nights, workshops, and networking events, and is planning its first Healthcare Hackathon for the fall, all with the aim of connecting innovators and clinicians to existing resources.
"Healthcare innovation in Atlanta is growing quickly, but suffers from fragmentation," said Reinertsen.
Though graduate students and entrepreneurs are spearheading Forge — under the guidance of academic leadership from Emory and Tech — undergraduates, faculty, postdoctoral scholars, residents, and fellows are encouraged to participate.
Forge is looking for work spaces on both the Tech and Emory campuses. More information is available at forgeatl.com.