Georgia Tech VentureLab Ranked Among World's Top Incubators
Georgia Tech's VentureLab has been ranked among the worl'd top business incubators.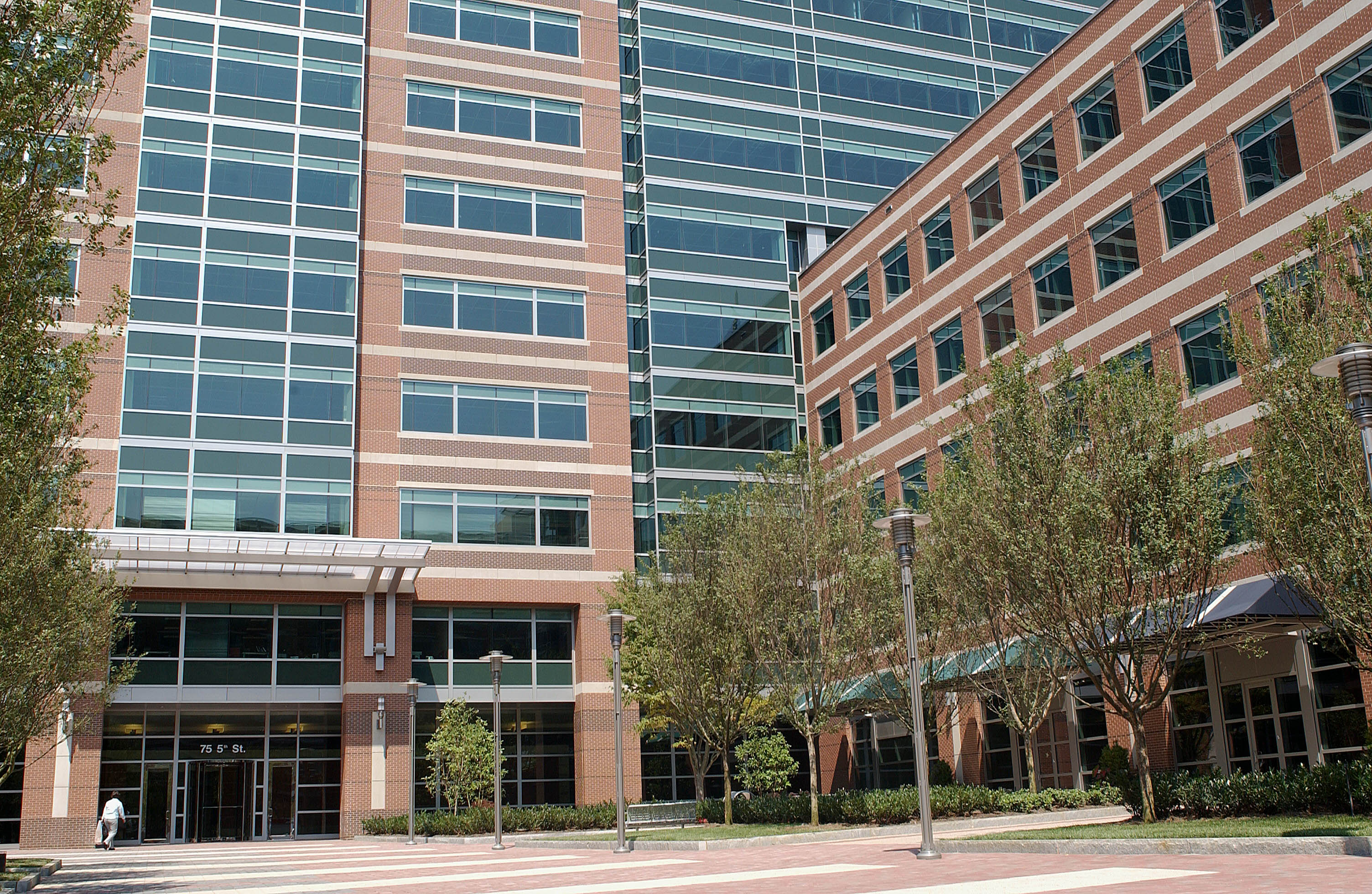 A global survey of university-based business incubators has ranked Georgia Tech's VentureLab second among all such programs supporting startups in the United States. VentureLab is headquartered in the Centergy Building in Technology Square. 
Jun 25, 2014
— Atlanta, GA
A global survey of university-based business incubators has ranked Georgia Tech's VentureLab second among all such programs supporting startups in the United States. UBI Index, an incubator consulting group based in Sweden, also ranked VentureLab sixth overall in the Western Hemisphere, and 17th in the world.
"VentureLab is an outstanding business incubator that provides exceptional quality to its client companies and produces growth companies and high economic impact," said Dhruv Bhatli, a co-founder of UBI Index. "VentureLab did really well on our global benchmark and beat numerous business incubators based at top universities. They are one of the best incubation places in the world and in North America, as evidenced by their performance on our global benchmark."
In developing the rankings, UBI Index assessed 800 incubators worldwide from 66 countries, accepting 400 into the survey and benchmarking 300 of them. It evaluated more than 60 key performance indicators, including jobs created, incubator revenue, customers of clients, sales, revenue per client, successful graduates, survival and growth rate, partners and sponsors, survival rate of clients, funding available, venture capital and angel funding received, and the quality of active coaches and mentors available.
The UBI summary cited three high-level factors in the success of VentureLab, including an emphasis on company viability, a high quality network with investor contacts, and connections to Georgia Tech researchers for new technology development. The incubator's companies have "a higher survival rate than the global average," UBI said.
VentureLab helps Georgia Tech faculty, researchers and students identify opportunities for commercialization and create startup companies based on research results. Since VentureLab's formation in 2001, it has helped launch more than 150 companies, which have raised more than $1.1 billion in outside capital. The program, based in Georgia Tech's Enterprise Innovation Institute, is currently assisting approximately 100 startups in various stages of development.
Keith McGreggor, director of the VentureLab program, says the incubator's success stems from its connections to both the academic and business worlds.
"We have embraced both houses," he said. "We have embraced the academic side of the house with our educational programs, but that is informed by what we do day-to-day to create technology startups. When the people who are teaching entrepreneurship are also practicing it, that changes everything."
He said VentureLab seeks out new research on entrepreneurship, including national best practices being taught by the National Science Foundation's Innovation Corps (I-Corps), which helps researchers assess the commercial potential of research developments and understand the needs of entrepreneurship.
"We are able to bring this new thinking to bear on the classes that we are able to stand up on the academic side," he added. "The entire way that entrepreneurship is taught today is different from what it was five years ago, and it will be different five years from now."
VentureLab differs from many incubators in addressing a broad range of technologies that reflects the breadth of Georgia Tech's research program. While computer science and Internet-based companies make up about 20 percent of the firms in the incubator, engineering-based startups in such areas as advanced materials, sensors and electronics make up a larger percentage of the incubator's companies. VentureLab also has a significant number of biomedical device firms, reflecting the growing importance of life sciences research at Georgia Tech.
"We deal more with atoms than with bits," McGreggor added.
Top universities in the world generally aren't among the best at incubating new businesses, UBI said. Being an exception to that rule demonstrates the growing importance of entrepreneurship to Georgia Tech's culture, McGreggor suggested.
"We are blessed with an evolving culture of entrepreneurship and the awareness of entrepreneurship as a career path," he said. "The expectation for many students is that they will leave the university to do great work at a great corporation. Only recently has it become more expected and acceptable for graduates to create their own jobs by starting up a new company."
In 2013, UBI Index ranked VentureLab second in first global survey of incubators. The 2013 survey included just 150 university-based incubators in 22 countries.

Research News
Georgia Institute of Technology
177 North Avenue
Atlanta, Georgia  30332-0181  USA

Media Relations Assistance: John Toon (404-894-6986) (jtoon@gatech.edu) or Brett Israel (404-385-1933) (brett.israel@comm.gatech.edu).
Writer: John Toon