Hartley Serves as Homeless Student Liaison
Those who are homeless or at risk of becoming so are encouraged to seek out Hartley, who will help them locate resources.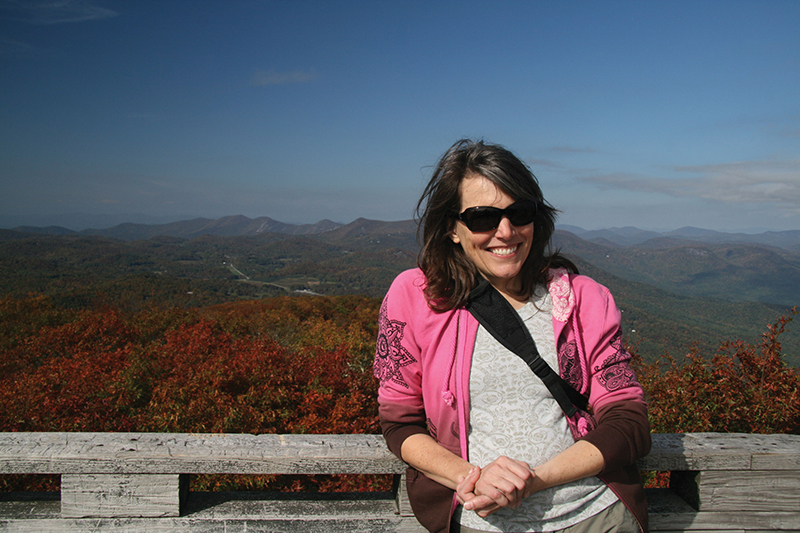 Sep 29, 2014 — Atlanta, GA
For students who find themselves homeless at some point during college, or for those who don't have a home to go to when they leave campus, Tech now has someone to help.
Dana Hartley, senior academic professional and undergraduate coordinator in Earth and Atmospheric Sciences (EAS), is now also Tech's liaison for foster and homeless support. Her designation comes as part of an effort from the University System of Georgia to have more students finish college and earn degrees.
"There's been a large realization in recent years that there are simple things we can do to help homeless students and those who were formerly in foster care in our community," Hartley said. "These students are some of the most disconnected, and one of the keys to helping them is the ability to communicate between the Department of Human Services and universities."
Hartley got involved with foster care issues a few years back after reading an article by Tech alumnus Sam Bracken, who was homeless as a teen. Hartley realized after reading the article that she could help students who were formerly in foster care once they got to college. She also works with FirstGen, Tech's student organization for students who are the first in their family to attend college.
"If you separate out the survival issues, there's a lot of similarity with homeless and first generation college students," she said. "These students don't have families that know the system to be able to support them in that way."
Hartley has been hands-on with students throughout her time at Tech. She was the director of Academic Advising for the campus from 2006-08, then director of Undergraduate Studies from 2008-12. In her role with EAS, she teaches physics of the weather, atmospheric chemistry, thermodynamics, and GT1000.
To Colin Potts, vice provost for Undergraduate Education, Hartley was the obvious fit for counseling homeless and foster students at Tech.
"Dana has been an unofficial advisor for first-generation students and is on a grant for supporting aged-out foster students who attend Tech," Potts said. "She has the background, interest, and compassion to want to be involved, and I can't think of a more appropriate person."
Hartley says students who find themselves homeless or know someone who is should contact her so she can connect them with resources. Even those who are not yet homeless but may be at risk of becoming homeless are encouraged to come to her for assistance.
"It may be that they're getting evicted, can't cover their rent, or have been crashing with someone," she said. "We can't solve all the problems, but we can help support them."
Hartley advises students, faculty, and staff to look for signs that a non-resident student may be spending the night on campus with regularity. She and a network of around 40 advisors and student support staff are ready to be dispatched in the event a student is in need. Hartley is also contacted by the Georgia Tech Police Department if they find a homeless student during a shift.
Hartley can be reached at hartley@gatech.edu or 404-894-3991.