Symposium Celebrates Campus Innovation, Hutchins Departure
Ron Hutchins, associate vice provost for research and technology and chief technology officer, is leaving Georgia Tech after 34 years of service.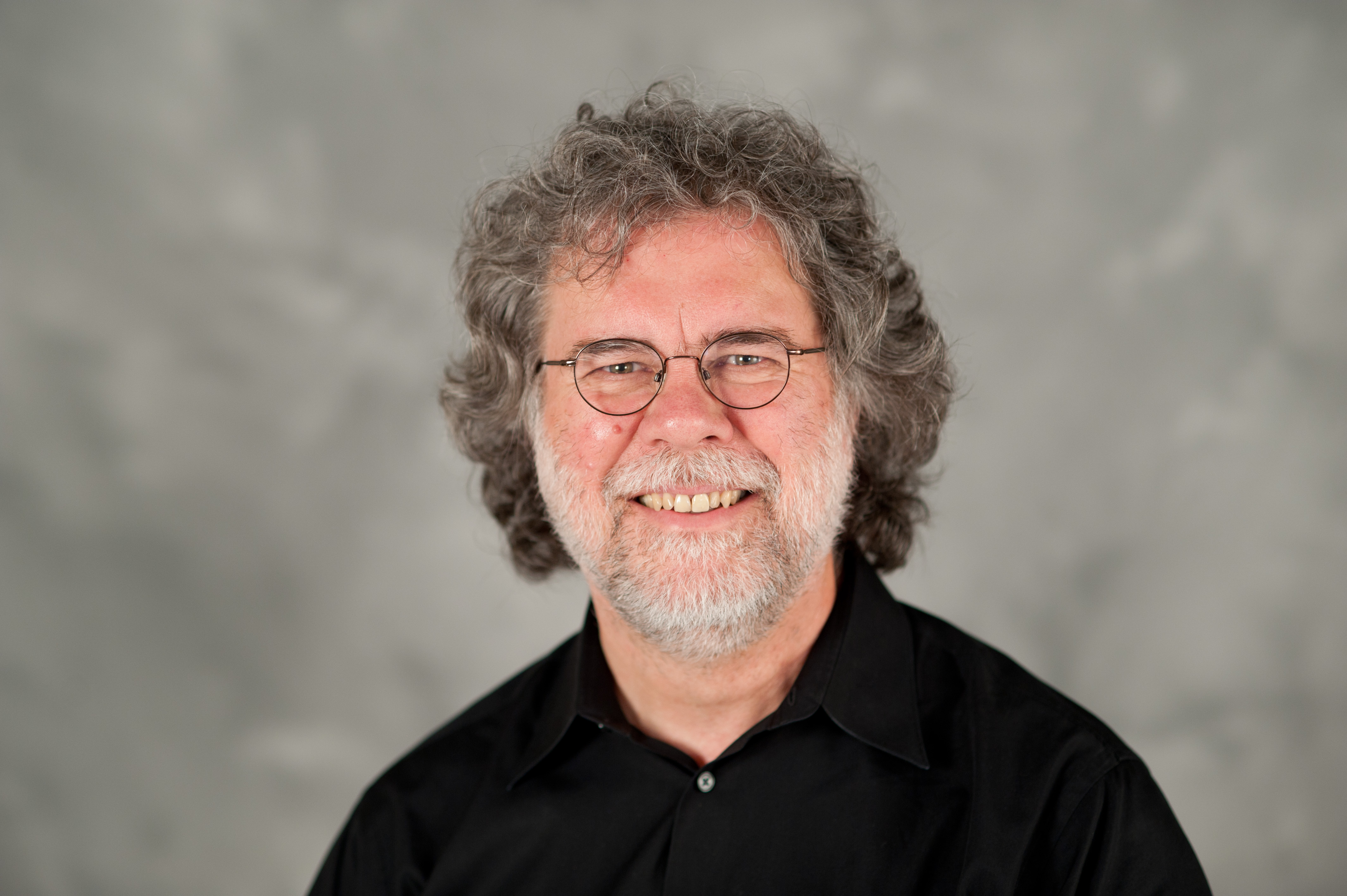 May 19, 2015 — Atlanta, GA
As Georgia Tech prepares to expand the footprint of Tech Square, a symposium this week will evaluate the past, present, and future of the community innovation ecosystem.
The event will include researchers, entrepreneurs, staff, students, industry leaders, and local businesses and residents. The symposium, which takes place Thursday, May 21, from 1 to 6 p.m., will culminate with a celebration of the career and accomplishments of Ron Hutchins, associate vice provost for research and technology and chief technology officer, who will leave Tech at the end of June after 34 years of service. 
Hutchins played a pivotal role in making the Georgia Tech computer network one of the foremost university networks in the nation. Since joining the faculty of Georgia Tech in 1981, Hutchins has rendered invaluable service to students, the professional community, and the campus at large. Hutchins has successfully developed instructional and research laboratory facilities, as well as graduate and undergraduate course curriculum utilizing those facilities.
Hutchins joined the Office of Information Technology (OIT) in 1991 as director of Network Services and research scientist; he greatly expanded services and staff of the department to offer improved and innovative services to the campus community. He brought the first IP router as well as the wireless captive portal architecture to campus and sponsored a Georgia Tech identity management system.
Hutchins worked with the Olympic committee to retain infrastructure that was intended for temporary Greek houses and leveraged it for the FutureNet project, which is yet expanding the current infrastructure of the Georgia Tech campus and models future network technologies for the state of Georgia. As part of FutureNet, he developed innovative collaborations with area K-12 schools, Zoo Atlanta, and the Fernbank Museum of Natural History to use technology to enhance the learning process.
It was also Hutchins who envisioned wireless as a campus service at Georgia Tech. This project entailed a corridor across the campus, which supported wireless networking from end to end. He deployed the first 30 wireless points and today, the Local Area Walkup/Wireless Network (LAWN) is recognized nationally as a model for wireless networking on a university campus.
Since 2009, Hutchins has been pioneering a vision for high performance computing and networking services that led to the plans for the High Performance Computing Center, set for completion in Spring 2018, which will serve as a top-class academia-industry innovation space.
"A team of senior Georgia Tech leadership, faculty, and staff have been formulating a cohesive plan around the High Performance Computing Center for over a year now," Hutchins said. "It will be a state-of-the-art research facility. I can't wait to see the partnerships and future-looking research the new facility will support."
On Thursday, Georgia Tech will host the "Building the Foundation for Community Innovation" symposium. The symposium will take an in depth look at what's to come as Georgia Tech prepares to break ground on the next chapter of high performance computing in Tech Square.
A "Roast n' Toast" reception celebrating the career and accomplishments of Hutchins will immediately follow. Register here for the symposium and reception.
Hutchins is leaving to take on a leadership role at the University of Virginia. His work at Georgia Tech will conclude June 30, and he will assume his new role August 1.