Green Cleaning Program Earns Green Seal of Approval
Georgia Tech is one of only six higher education campuses in the nation to receive the GS-42 certification.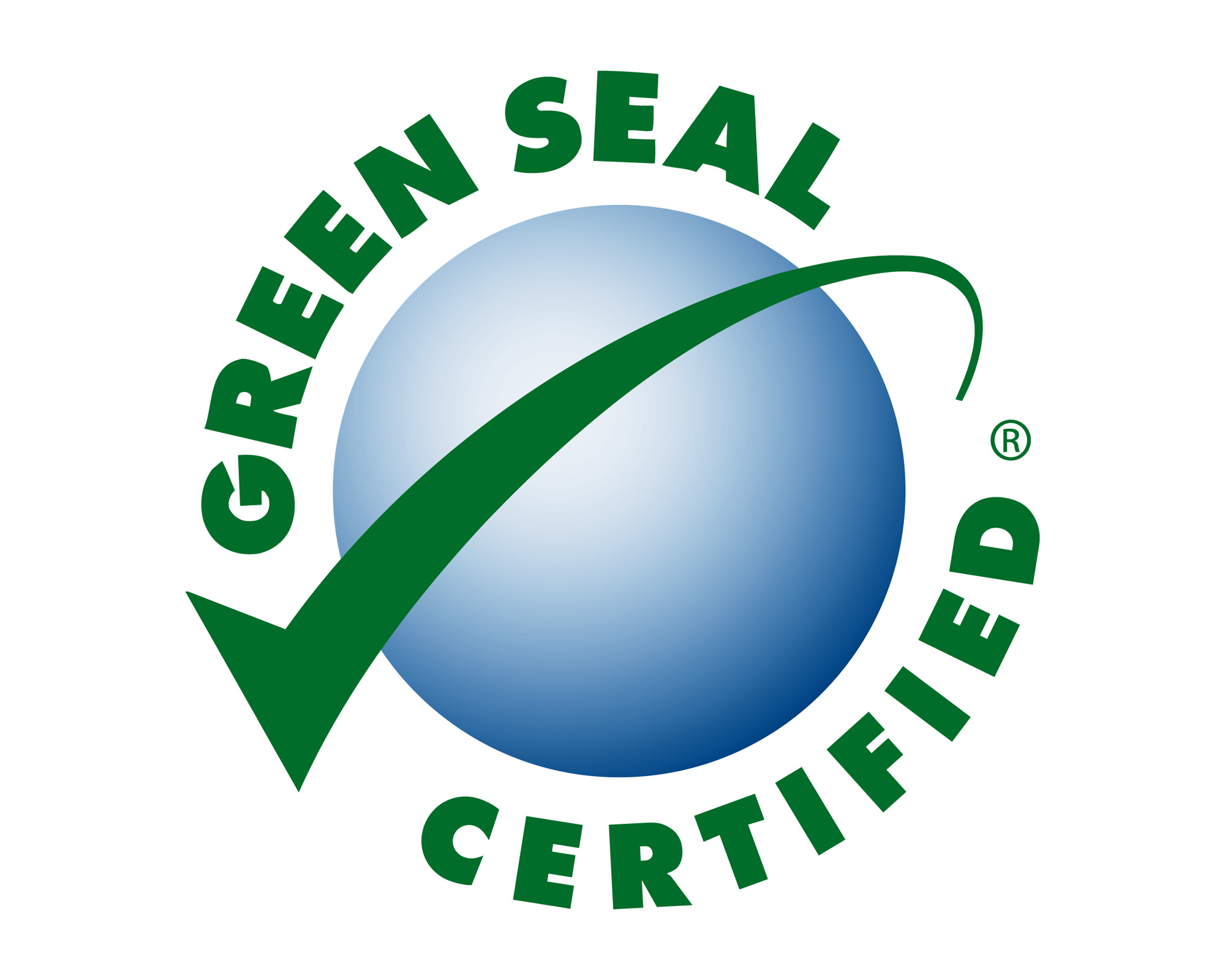 Feb 10, 2016 — Atlanta, GA
The Georgia Institute of Technology's green cleaning program was recently certified by Green Seal for its leadership in sustainable cleaning. Green Seal is a nationally recognized organization that provides stringent standards and certification to protect human health and the environment. With certification under the Green Seal Standard for Cleaning Services (GS-42), Georgia Tech is one of only six higher education campuses in the nation to earn this certification.
Green Seal certification verifies that Georgia Tech's Green Cleaning Program has gone through comprehensive performance testing and on-site inspections to prove cleaning efficacy, while supporting the well-being of people and reducing impact to the environment. Key requirements of certification include cleaning equipment and procedures, purchasing, training, labeling and communication. Each of the criteria is rigorously reviewed before a cleaning service is able to obtain this reputable mark.
Georgia Tech's newly-certified Green Cleaning Program improves indoor air quality through a reduction in volatile organic compounds found in traditional, commercial cleaning chemicals. The program uses nontoxic, biodegradable products and limits student, faculty, and staff exposure to chemicals and contaminants. By reducing chemical exposure the Georgia Tech Green Cleaning Program enables its students to be in a better position to learn and supports a better future for the environment. The Building Services Department that implements and manages the Program has also reduced the volume of chemicals used to clean the campus by 56 percent from 2008 levels.
"We are extremely proud of the Building Services Department achieving the Green Seal GS-42 certification, which is a testament to Georgia Tech's dedication to improving human and ecological health through better processes and technology," said Assistant Vice President of Facilities Management Mark Demyanek.  
"As the first university in Georgia, and the first in the southern U.S. to receive GS-42 certification, Georgia Tech's Green Cleaning Program will be seen as a leader and model for other schools in the region," said Dr. Arthur Weissman, President & CEO of Green Seal.
The Green Seal certification is the latest accomplishment in the Green Cleaning Program's on-going evolution since its official inception in 2003.  The announcement of the certification came on the heels of winning the Grand Award in Green Cleaning, the highest honor given in the Annual Green Cleaning Awards for Schools & Universities.
About Green Seal, Inc.
The original "Green Seal of Approval" was founded in 1989 to help safeguard the health of people and the planet. As an independent, nonprofit science-based standard developer and certification body, Green Seal identifies products and services that are environmentally preferable, and provides public education for creating a more sustainable world. Call (202) 872-6400 for more information, or visit www.greenseal.org for informaiton on all Green Seal standards and certified products and services.