What to Read during an Election Year: Presidents and Founding Fathers
With Presidents Day on Feb. 15 and the 2016 presidential election in full swing, this is a good time to look at a few books written by or about some who have held the nation's highest office.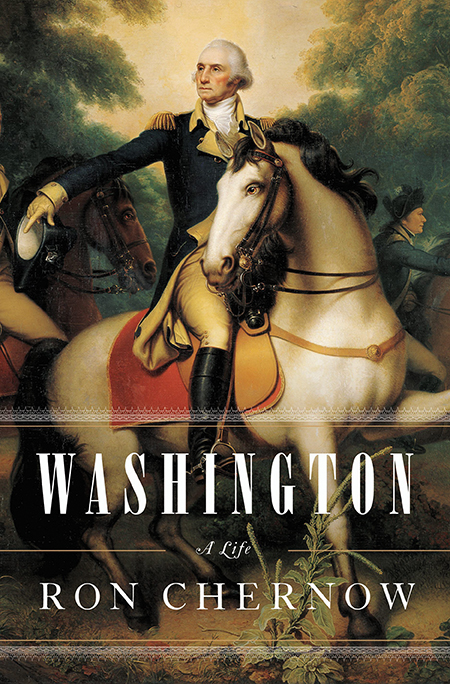 Feb 15, 2016 — Atlanta, GA
With Presidents Day on Feb. 15 and the 2016 presidential election in full swing, this is a good time to look at a few books written by or about some who have held the nation's highest office. 
Several Georgia Tech professors made their recommendations. These range from books by or about former President Jimmy Carter, who attended Georgia Tech before attending the U.S. Naval Academy, to Alexander Hamilton, who was one of the country's Founding Fathers but could not run for president because he was born outside of what became the United States. 
What the Heck Are You Up To, Mr. President? Jimmy Carter, America's 'Malaise,' and the Speech That Should Have Changed the Country
By Kevin Mattson, Bloomsbury USA 2009 
"President Carter gave a speech in July 1979 that tried to provide a spiritual uplift for Americans focused on an energy crisis, domestic scandals, Three Mile Island, and a supposed attack by a rabbit on the president's rowboat. He never used the word 'malaise' but the speech quickly became characterized and satirized as a sign of a failed presidency. The core of the speech was a set of proposals on energy policy — some very unrealistic, but others that could have set the nation on a very different path toward energy independence. The book is a case study in politics, leadership, media spin, and how the best and worst of our political instincts interplay." 
— Richard Barke, associate professor, School of Public Policy 
Always a Reckoning and Other Poems
By Jimmy Carter, Crown Archetype 1994 
"Percy Bysshe Shelley famously argued, 'Poets are the unacknowledged legislators of the world.' Being president of the United States seems the antithesis of the 'unacknowledged legislator.' Perhaps this is why only one president has published a collection of poetry. Jimmy Carter's collection, Always a Reckoning and Other Poems provides a personal, often nostalgic, glimpse into his life. In his poem, 'Trout,' he writes, 'Testing oneself is best when done alone,' and in these humble verses he shares some of his life's lessons in a way only poetry can." 
— Karen Head, director of the Communication Center, and assistant professor, School of Literature, Media, and Communication 
Tried by War: Abraham Lincoln as Commander in Chief
By James M. McPherson, Penguin 2008 
Washington: A Life
By Ron Chernow, Penguin 2010 
"Abraham Lincoln lived what was, by several measures, the most singular life in American history. No president has had to face more difficult trials, including developing and implementing the national strategy for winning the only existential war this country has fought since its creation. This consisted of the geographic, diplomatic, military, and economic isolation and reduction of the Confederacy. James McPherson deals with the military part of this in his book. 
The new United States could not have chosen a better first president than George Washington. He was, among many other things, the "Master of Farewells," a man who knew when it was best for all to leave office after a job well done. He has not received as much attention as he continues to deserve in the last few decades. Ron Chernow's book helps to correct this." 
— Seymour "Sy" Goodman, professor, jointly at the Sam Nunn School of International Affairs and the College of Computing 
Eleanor and Franklin: The Story of Their Relationship, Based on Eleanor Roosevelt's Private Papers
By Joseph P. Lash, W.W. Norton & Co. 1971 
"Eleanor and Franklin explores the relationship of First Lady Eleanor Roosevelt and President Franklin Delano Roosevelt, whose progressive ideals and initiatives inspired the country during the Depression and World War II. Starting with their childhoods, Lash depicts the complex intertwining of their public and private lives, their exuberant family, and their political maneuverings and activities. Although Eleanor was often Franklin's stand-in as a speaker or a representative, 'her profound trust in her husband's leadership. . . did not keep her from disagreeing with him.' Their effectiveness as public servants depended on their compassion for others and their bold aspirations for social improvement." 
— Carol Colatrella, professor and associate dean for graduate studies, Ivan Allen College of Liberal Arts 
Fear Itself: The New Deal and the Origins of Our Time
By Ira Katznelson, W.W. Norton & Co. 2013 
"While not a presidential biography in the strict sense, this award winner is arguably the most important book published in years on Franklin Delano Roosevelt's New Deal and its aftermath. Fear Itself explores the roots of the New Deal, its strengths, and its shortcomings while situating Roosevelt's efforts in a global context. It is a provocative book, crucial for understanding U.S. history long after Roosevelt left office." 
— Daniel Amsterdam, assistant professor, School of History and Sociology 
Dreams from My Father: A Story of Race and Inheritance
By Barack Obama, Times Books 1995 
"This would be a classic American coming-of-age narrative, even if Barack Obama had never become president, because it is so smart and so disarmingly self-aware about his process of figuring out where he fit as a son, brother, grandson, and insider/outsider to multiple cultures and subcultures." 
— Janet Murray, associate dean for research, Ivan Allen College of Liberal Arts 
Alexander Hamilton
By Ron Chernow, Penguin 2004 
"At 800-plus pages, Ron Chernow's Alexander Hamilton qualifies as a doorstop as well as the biography of a fascinating man and the inspiration for a popular Broadway musical. 
A fine writer, statesman, military hero, abolitionist, and creator of the U.S. banking system, Hamilton was the only Founding Father to understand that the future lay in industry, not farming. Reading Chernow's excellent biography introduces us to all the Founding Fathers and fleshes out the man most know only as the face on the $10 bill and the victim of a tragic duel." 
— Carol Senf, professor, School of Literature, Media, and Communication