Atlanta United Takes Pitch at Bobby Dodd March 5
The first on-campus match will take place Sunday, March 5, at 7 p.m.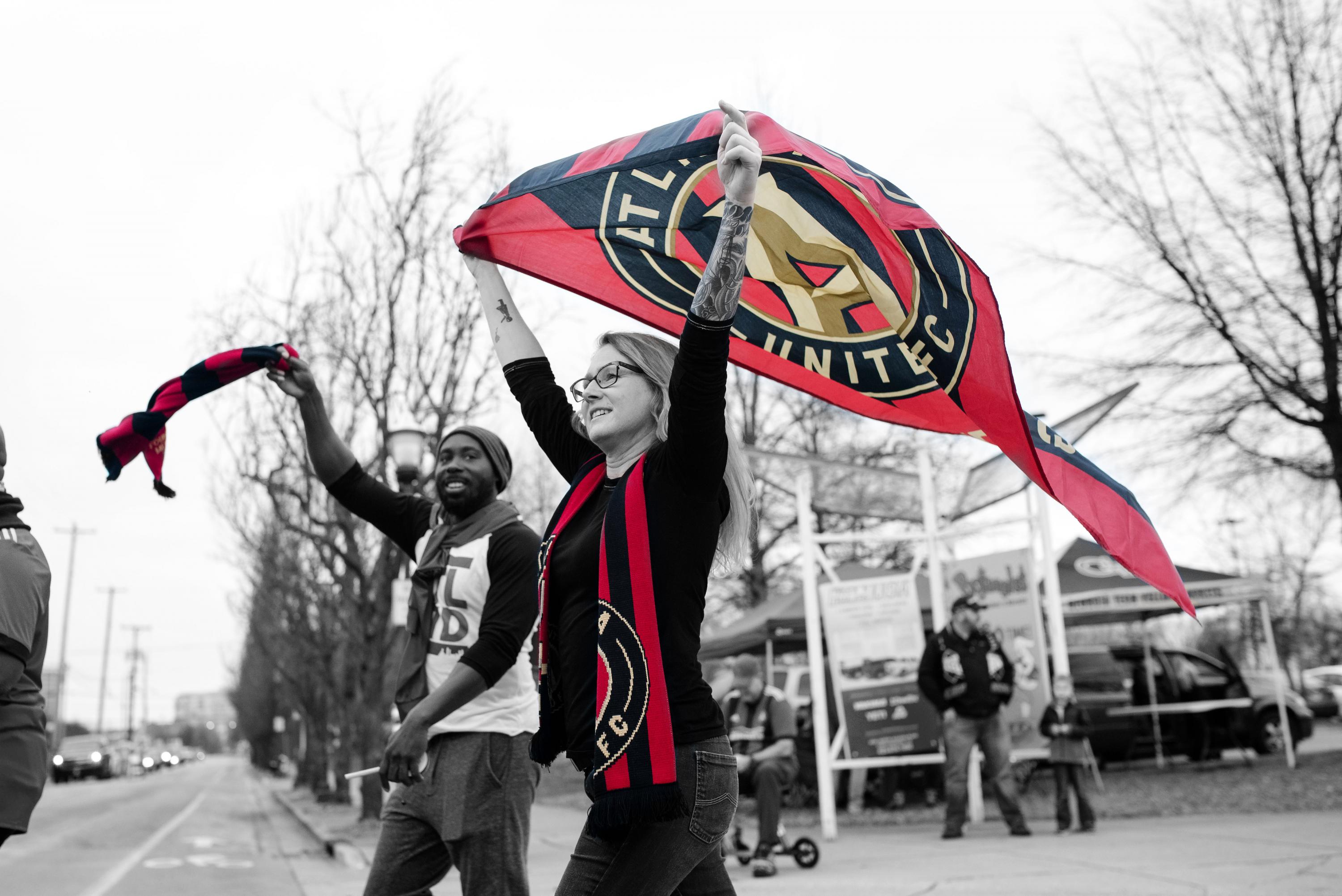 Photo courtesy of Atlanta United
Feb 24, 2017 — Atlanta, GA
In October 2016, Atlanta United announced the team would begin its inaugural campaign in 2017 on campus at Georgia Tech's Bobby Dodd Stadium at Historic Grant Field. The soccer club will play its first eight home matches on campus before moving to its permanent home in Mercedes-Benz stadium on July 30. The first on-campus match will take place Sunday, March 5, at 7 p.m.
Previously, the club had planned to play its first three months entirely on the road, but citing the franchise's promise to be as competitive as possible from day one, they decided to make a switch.
"Our aim is to build a championship-caliber soccer club and to be as competitive as we can from the start," said Darren Eales, president of Atlanta United. "With the amount of excitement we've seen for the club, especially over the past few months as our season ticket sales have continued to rise, it was evident that playing at home for the first part of the season was in the best interest of our fans and our players. We're very pleased that we are able to open the 2017 MLS season at Bobby Dodd Stadium."
Record-setting interest in the team from fans across metro Atlanta was a key factor in the decision. The club recently announced MLS-record ticket sales for an expansion team and has crossed the 27,000-ticket mark, with more than 40,000 seats already filled for the first game. Atlanta United also has one of the largest supporter's sections in MLS, with more than 3,000 tickets sold to date.
Since the announcement, Atlanta has invested in comprehensive field renovations to accommodate soccer and implemented upgrades to locker rooms and other stadium facilities. Leading up to the inaugural home opener, the club will hold a week-long March to Soccer with seven days of fan-focused events. The team will take the pitch for its first ever MLS regular season match against New York Red Bulls on Sunday, March 5, at 7 p.m.
Atlanta United is offering ticket discounts for students to its upcoming on-campus matches. Visit the Atlanta United site and use promo code COLLEGE1 to view ticket options.
For more information on March to Soccer visit atlutd.com/marchtosoccer.
For more information on student ticket promotions visit c.gatech.edu/atlutdgt. Promo code: COLLEGE1

Photo courtesy of Atlanta United