New Robotics Lab Allows Anyone to Control the Machines
Researchers can upload their own code, then watch Georgia Tech robots carry out the experiment.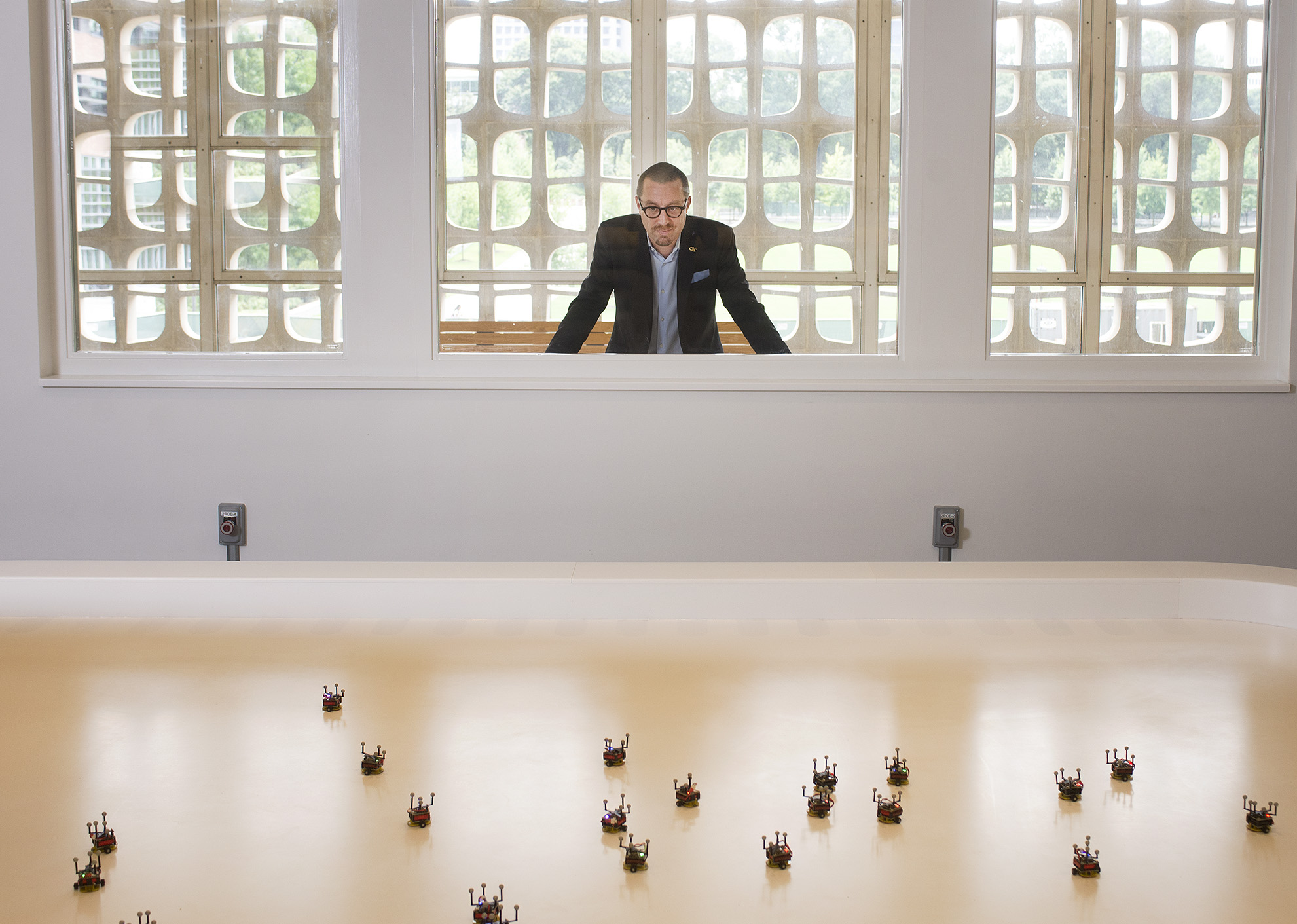 Magnus Egerstedt peers in at his creation: the Robotarium.
Aug 16, 2017 — Atlanta, GA
Buliding and maintaining robots, let alone at entire robotics lab, is unaffordable or impractical for many researchers around the world. That's why Georgia Tech is opening a new lab that allows greater access to everyone.
The Robotarium, a $2.5 million lab funded by the National Science Foundation (NSF) and Office of Naval Research, contains nearly 100 rolling and flying swarm robots. Researchers can write their own computer programs, upload them, then get the results as the Georgia Tech machines carry out the commands. They also receive video evidence and data of the experiment.

The project is a vision of Magnus Egerstedt, the Julian T. Hightower Chair in Systems and Controls and a professor in the School of Electrical and Computer Engineering. The road to this month's ribbon cutting was filled with technological problem-solving, a few near disasters and K-12 theft.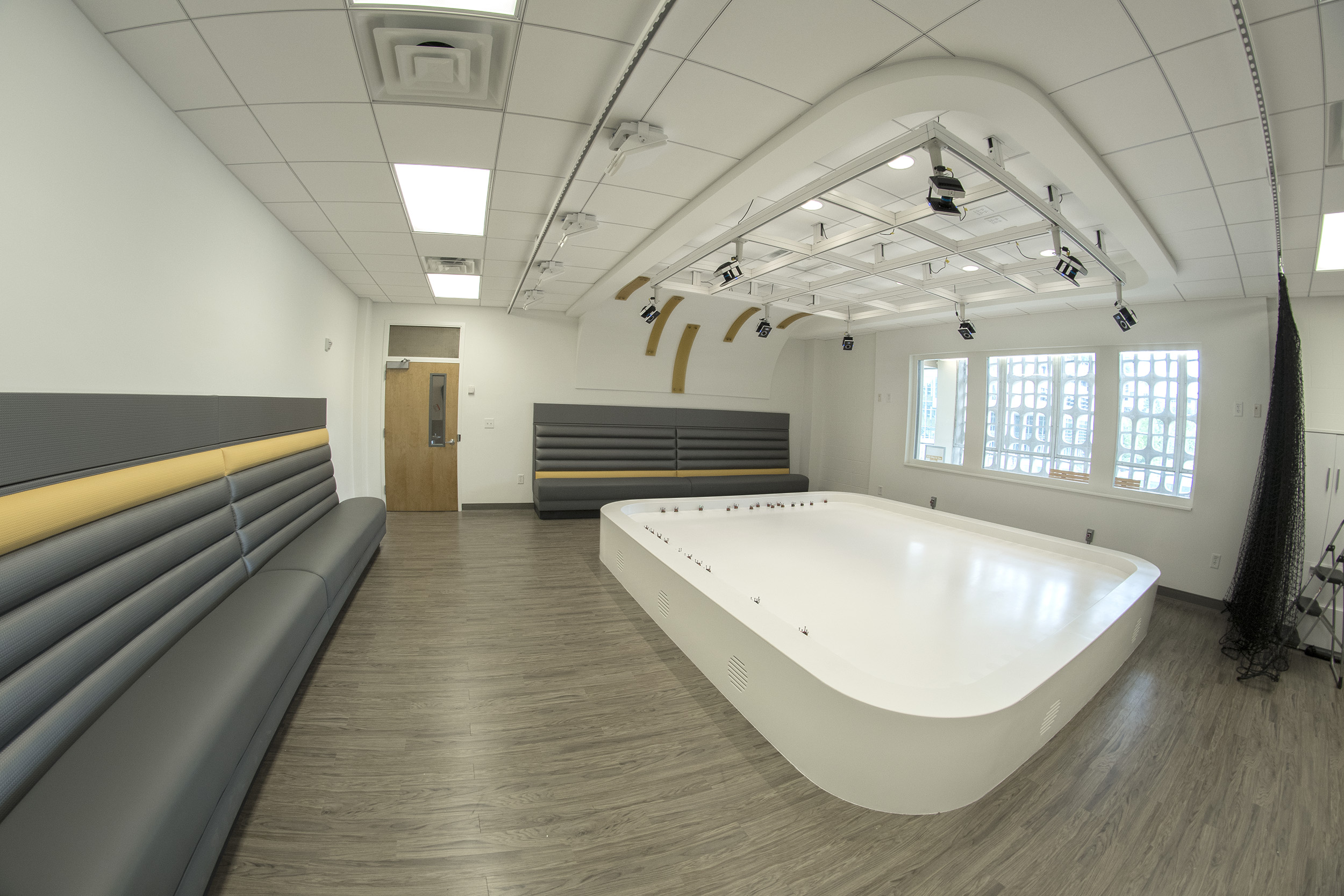 The Robotarium is located in the Van Leer Building in the center of campus.