Three Faculty Members Earn Regents Professor Title
The Regents Professor title is the highest academic recognition bestowed by the University System of Georgia, and demonstrates excellence and achievement in teaching and research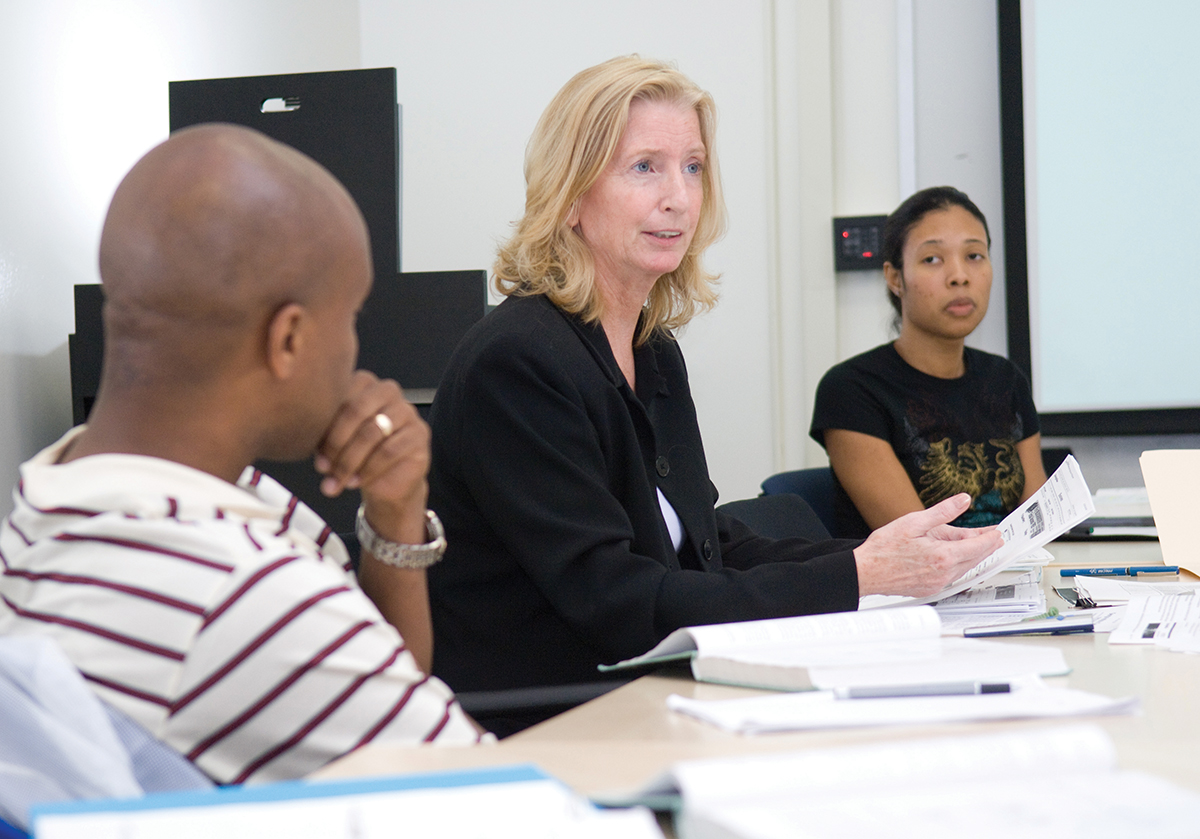 Oct 12, 2017
— Atlanta, GA
The University System of Georgia (USG) Board of Regents has appointed three Georgia Tech faculty members as Regents Professors.
Marilyn Brown, School of Public Policy: Brown is a Brook Byers Professor of Sustainable Systems in Public Policy, where she created and currently directs the Climate and Energy Policy Lab. She has served on eight committees of the National Academies of Sciences — currently serving on the Geosciences Committee — and is in her second term on the U.S. Department of Energy's Electricity Advisory Committee.
Suresh Sitaraman, Morris M. Bryan Jr. Professor, George W. Woodruff School of Mechanical Engineering: Sitaraman is recognized internationally for his research and scholarship in the fabrication, characterization, thermo-mechanical modeling, and reliable design of microscale and nanoscale structures to address challenges in materials, processing, and reliability that come with advances in wireless and optoelectronic systems. He has been named an ASME Fellow and a Sigma Xi inductee for sustained research.
Presad Tetali, School of Mathematics and School of Computer Science: Tetali is currently the associate chair for research in Mathematics. His research interests span discrete mathematics, probability, functional analysis, and theory of computing. Tetali served as the editor-in-chief of the SIAM Journal of Discrete Mathematics (2009-2011), and as the director of Georgia Tech's interdisciplinary research Algorithms & Randomness Center (ARC), from 2011-2014.
"The Regents Professor title is the highest academic recognition bestowed by the University System of Georgia, and demonstrates excellence and achievement in teaching and research," said Rafael L. Bras, provost and executive vice president for Academic Affairs and the K. Harrison Brown Family Chair. "I want to congratulate Professors Brown, Sitaraman, and Tetali for their accomplishments and thank them for their service to Georgia Tech." 
Each year, the college deans may nominate two academic faculty members for the Regents Professor title and one research faculty member for the Regents Researcher title. The Georgia Tech Research Institute may nominate two research faculty members for Regents Researcher. The titles are awarded upon approval of the USG chancellor and its Committee on Academic Affairs only with unanimous recommendation of the university's president, the executive vice president for research, the chief academic officer, the appropriate academic dean, and three other faculty members.
The nominations were approved by the Board of Regents (BOR) at their Oct. 10 meeting. During the meeting, the BOR also approved the renewal of the title of Regents Professor for Mark Hay (Biological Sciences) and Dimitri Mavris (Aerospace Engineering), and Regents Researcher for Helena Mitchell (Public Policy) and Lora Weiss (Georgia Tech Research Institute).