A common thread of humanity is that, at some point, tragedy will strike — whether it be personal or global. It is a universal experience.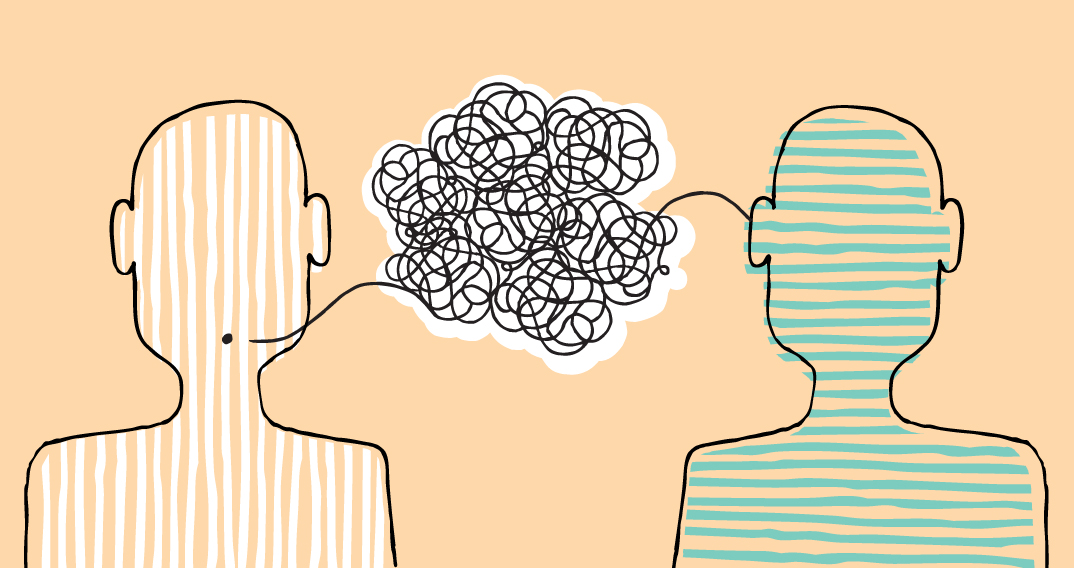 Oct 16, 2017 — Atlanta, GA
A common thread of humanity is that, at some point, tragedy will strike — whether it be personal or global. It is a universal experience.
Often it comes in the middle of other busy times. Those in the workforce must continue to show up at the office, engage in meetings, care for children or aging parents, and manage other responsibilities while grieving. 
Though tragedy is universal, all trauma is not universally shared. When traumatic events happen, it can be hard to know how to support colleagues without crossing a personal line.
"It is important to remember that people react differently in the face of traumatic events," said Shannon Croft, psychiatrist with Stamps Health Services. 
For some, trauma can cause fear or anxiety. Meanwhile, some may initially react to a crisis with a burst of energy, while others feel overwhelmed and struggle to focus.
Croft noted that people also react differently to traumatic events over time. Some may initially feel numb but feel intense emotions later; others may feel the full weight of their feelings more immediately.
"Given the variability in how traumatic events affect us, how we experience our own reactions and emotions, and how we cope best with trauma, it is clear that a 'one size fits all' approach to handling trauma in the workplace will often be detrimental," Croft said. "What is probably most useful is a general level of sensitivity to the variety of ways trauma may affect us, and a nonjudgmental way to encourage our colleagues to get the support they need."
For those who manage others, knowing how to support employees can present another layer of complexity. Kim Harrington, associate vice president of Human Resources, emphasizes the need for managers to be a steady presence for their teams and a conduit to the mental health support and well-being resources available at Georgia Tech.
"Effective organizational leadership requires not only concern for the safety and protection of our employees, but also reminds us to exercise compassion for our team members when we experience tragedy," she said. 
Harrington says that the nature of a conversation will depend on the circumstances of the event, but offers guidance on how to approach the discussion.
"Managers should remember their role is not to take sides or voice opinions," she said. "Instead, find compassion to recognize the human impact. As a leader, express the importance of talking about the way we feel, be cognizant of varied perspectives and opinions, and set the tone that all viewpoints are valid." Managers should also feel comfortable contacting their Human Resources representatives for counsel, particularly if they are unsure about how to discuss a certain topic or feel it may have legal ramifications.
For those who manage or work with students, realizing the effect tragedy can have on their well-being and studies is paramount. Still, employees should refrain from immediately imparting their own perspective or experiences.
"Our role as campus leaders is not to impose, but to scaffold and support their educational journey," Harrington said.
Croft suggests a few ways to open a conversation or check in with those who may be coping with tragedy — ask how people are doing and what would be a useful way to support them. If you notice someone who seems to be struggling, let them know you would like to help.
"Remind them that getting help from others when needed is a sign of strength, not weakness," Croft said.
From entry-level staff to tenured professor, no one escapes the effects of trauma.  
"Life happens to all of us," Harrington said. "Serving in a management role does not exempt one from difficult situations or minimize any trauma you may be experiencing. It is vitally important for us to remember to prioritize self-care and 'put on our own oxygen masks' before attempting to assist others."
Georgia Tech provides resources for navigating tragedy through the Employee Assistance Program (EAP), which offers faculty and staff members a 24/7 resource for counseling services. Faculty and staff, as well as their family members, can call 678-616-TECH (or toll-free 844-GATECH1) and immediately speak to a licensed counselor. 
Counselors are available for personal concerns and can provide guidance on how
to engage others who may need assistance. All services are confidential and free. Employees can also request EAP services at espyr.com, using the password "well-being" when prompted.
In response to events that affect a large group, departments can also schedule critical incident debriefings in a group format. These are not counseling sessions but an opportunity to discuss reactions and feelings. To schedule a session, contact kwasi.appiah@gatech.edu.