Georgia Dome Demolition Wakes Up Atlanta 
The Georgia Dome is imploded, 25 years after a Tech grad made it a reality.
Nov 20, 2017
— Atlanta, GA
A familiar part of the Atlanta skyline just steps away from Georgia Tech's campus is no more.
A strategically planned implosion brought down the Georgia Dome Monday morning at 7:30.
More than 4,000 pounds of explosives and six miles of cables and wiring took down the 71,000-seat stadium in just 12 seconds, sending a plume of dust into the sky.
School of Civil and Environmental Engineering Assistant Professor Lauren Stewart, one of the country's leading blast experts, watched it happen from about 600 feet away.
"We saw the different detonation points go off, heard the blasts and saw the structure come down. That's how it's supposed to go, and it looks like it went pretty much as planned," Stewart said.
In her blast, shock and impact laboratory on campus, Stewart tests steel structural columns, steel stud wall systems and high performance concrete panels using blast simulator testing.
Georgia Tech graduate John Aderhold (Electrical Engineering, 1945) played a pivotal role in the development and building of the Georgia Dome. He put together the business deal that made it a reality as chairman of the Georgia World Congress Center nearly 30 years ago.
When the Dome opened in 1992, it was the largest covered stadium in the world, eventually hosting Super Bowls, the 1996 Summer Olympics and Final Four basketball tournaments. Its final event, this past March, had a connection to Georgia Tech. Mechanical engineering sophomore Rosalee Ramer participated in Monster Jam, driving her 12,000-pound monster truck for the building's finale.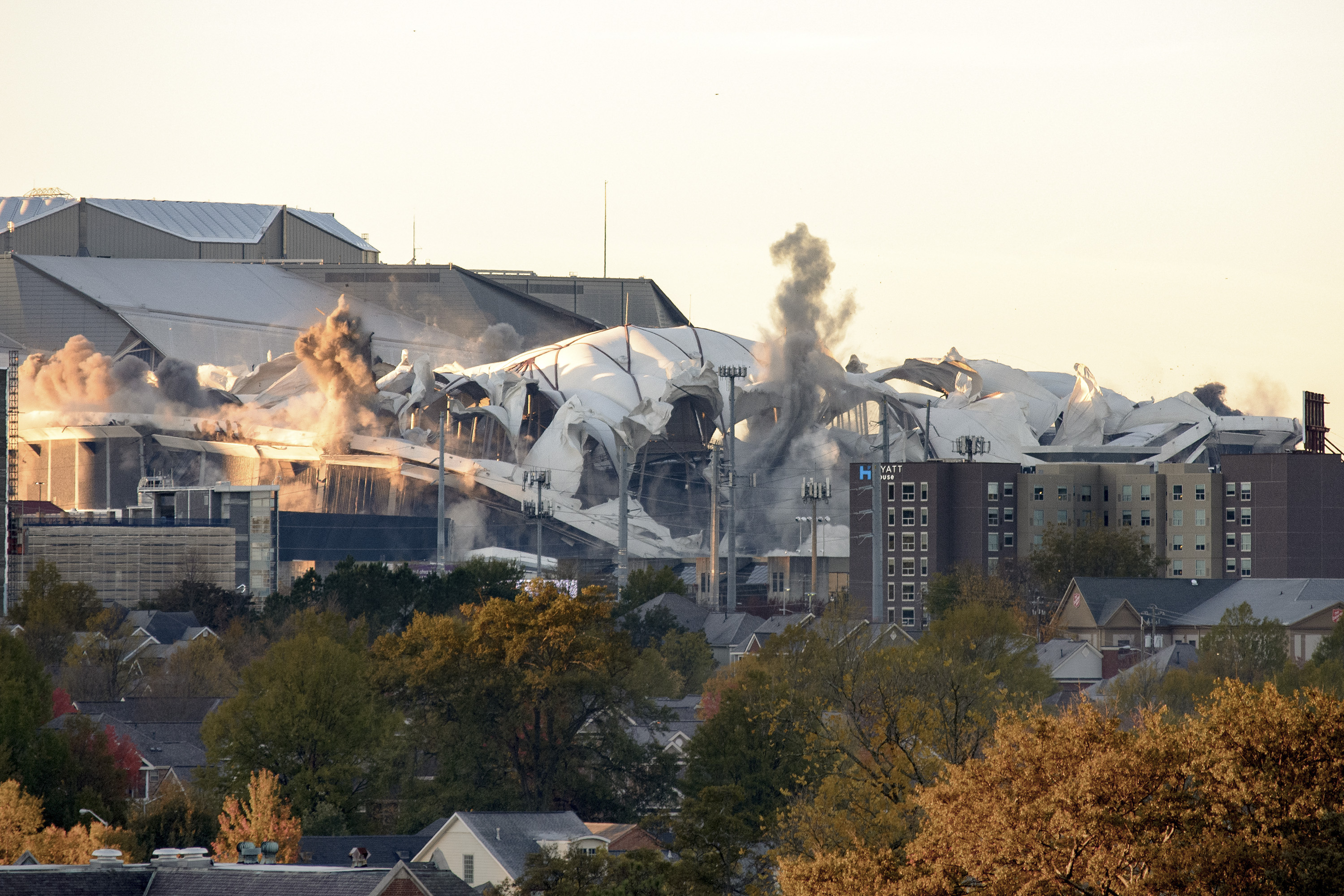 A view from atop the Georgia Tech Hotel's parking structure as the Georgia Dome is imploded on November 20, 2017.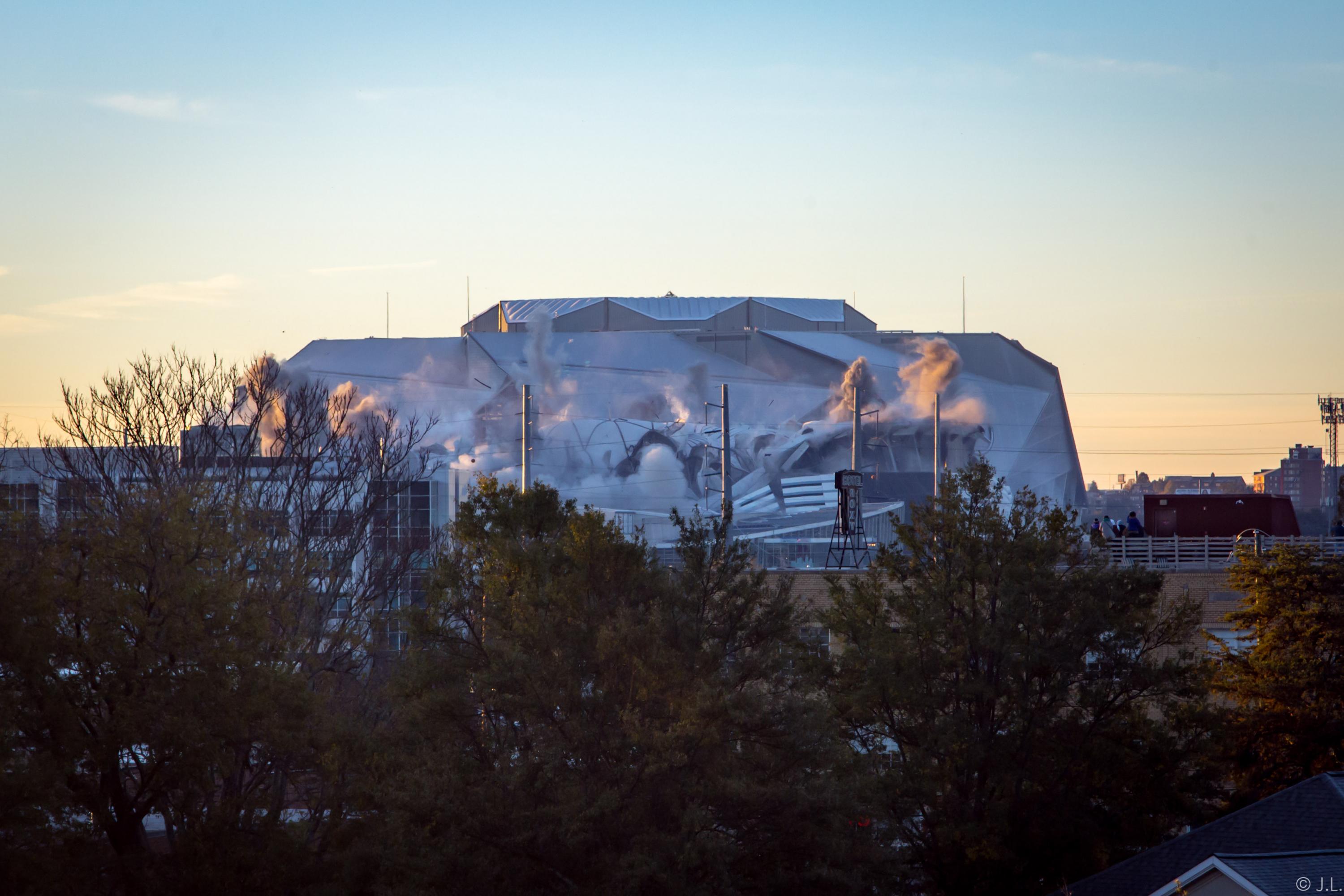 Photo of implosion from top of Campus Recreation Center (photo Jack Zonglin).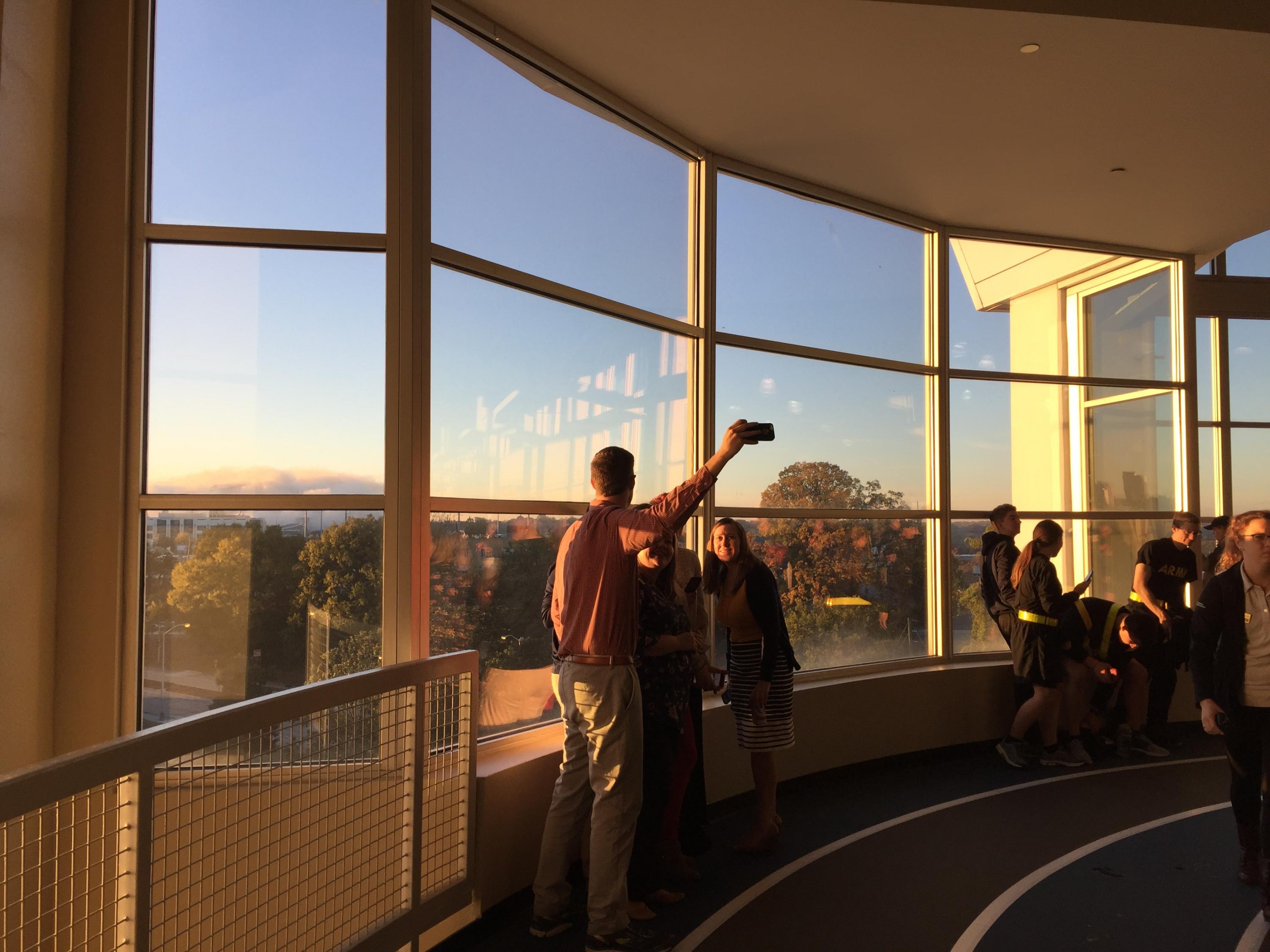 Staff members at the Campus Recreation Center take photos with implosion dust cloud in background.