Alumnus Ryan Gravel Talks Idea Generation
Gravel recently talked about a Georgia Tech course he is leading that focused on ideas for the Buford Highway corridor.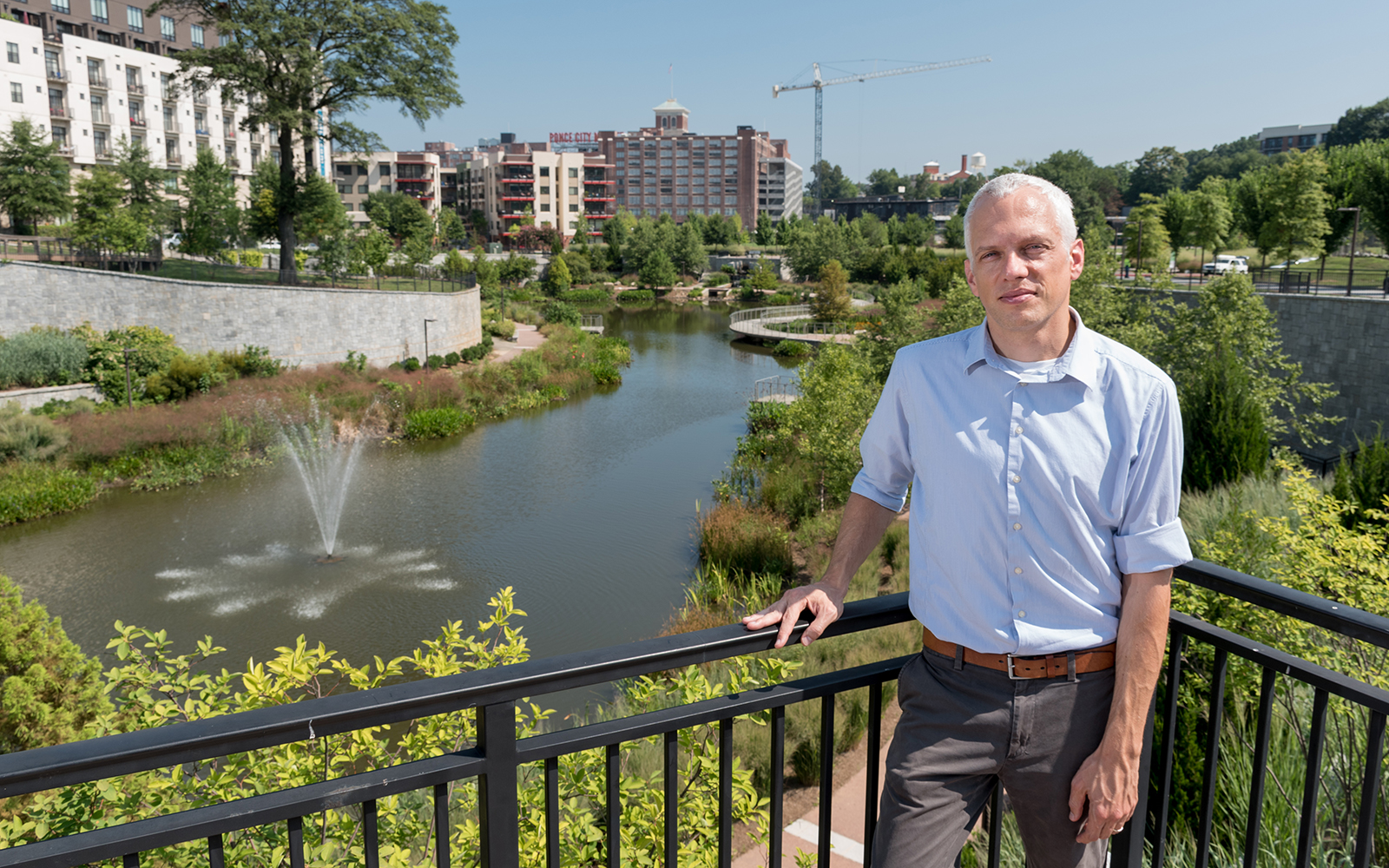 Ryan Gravel in Historic Fourth Ward Park
Nov 30, 2017 — Atlanta, GA
Georgia Tech alumnus Ryan Gravel is best known for theorizing the Atlanta BeltLine while a graduate student in the School of City and Regional Planning. This semester, he returned to Georgia Tech in the role of instructor.
Gravel's course is part of Generator, a nonprofit he founded specifically to generate ideas about the future of cities. This semester, the class based in the College of Design focused on Atlanta's Buford Highway.
Gravel recently talked about the course and more with Atlanta Studies, a web-based journal published by the Emory Center for Digital Scholarship.
Georgia Tech students also worked on a BeltLine-related project this semester to conceive ideas for a bridge at the point where the BeltLine crosses North Avenue. Learn more about their work.