Alumnus and American Hero John Young Dies at Age 87
John Young flew to space six times after receiving his AE degree in 1952.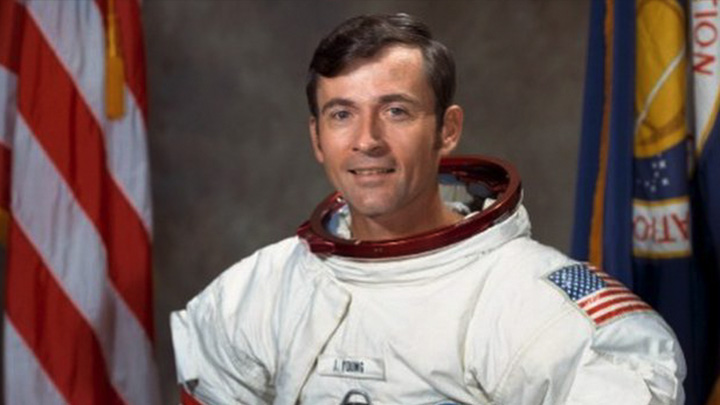 John Young graduated from Georgia Tech in 1952 with the highest honors (aeronautical enginering) and received an honarary degree in 2003.
Jan 06, 2018 — Atlanta, GA
Astronaut John Young, who graduated from Georgia Tech in 1952 (aeronautical engineering) and received an honorary degree in 2003, has passed away at the age of 87. He was the most experienced astronaut in history — the only person to go into space as part of the Gemini, Apollo and space shuttle programs. Young was also the first astronaut to fly six times (seven including his liftoff from the Moon during Apollo 16).
Young was selected by NASA for its second class of astronauts in 1962, 10 years after leaving campus. It was the beginning of his 42-year career at NASA.
He flew to space for the first time in 1965 on Gemini 3 and would return the next year as commander of the Gemini 10 mission.
In May 1969, Young flew to the Moon aboard Apollo 10. He and his crewmates scouted landing sites from lunar orbit and tested all procedures and components of the lunar and command modules. It served as a full dress rehearsal for the Apollo 11 landing two months later.
Young returned to the Moon as commander of Apollo 16 in April 1972, this time spending three nights on the surface and driving 16 miles in a lunar rover. He's one of 12 people ever to walk on the Moon and the only Georgia Tech graduate to do so.

"The moon is a very nice place," Young said after touching down in the Descartes highlands. "When we landed, we were 20 minutes behind. Because time on the Moon was so precious, what I remember most is trying to catch up."
Young was at the helm for the first space shuttle mission, STS-1, when Columbia rose into the sky in April 1981. He served as commander again for STS-9 in 1983 for his final spaceflight. Young retired from NASA in 2004.
"Today, NASA and the world have lost a pioneer," acting NASA Administrator Robert Lightfoot said in a statement. "Astronaut John Young's storied career spanned three generations of spaceflight; we will stand on his shoulders as we look toward the next human frontier.

"It is incredible to consider what John Young witnessed and accomplished," said Glenn Lightsey, professor in the Daniel Guggenheim School of Aerospace Engineering. "While we are saddened by his loss, we also celebrate the achievements of an astronaut who walked on the moon and commanded the first Space Shuttle mission. John's career defined what it means to be an astronaut, and his legacy will inspire our next generation of space explorers."

Young grew up in Florida. After graduating from Tech with highest honors, he joined the Navy and eventually flew fighter planes for four years. He then served three years at the Navy's Air Test Center before deciding to become an astronaut when President John F. Kennedy proposed sending Americans to the Moon in 1961.  
"I've been very lucky, I think," Young said at his retirement from NASA in 2004. As to which moment was most memorable, he simply said, "I liked them all."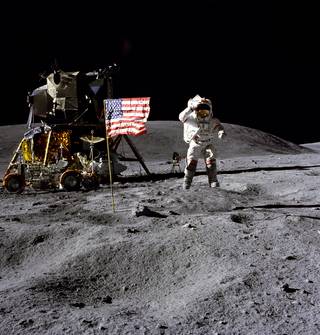 John Young is one of 12 people to walk on the Moon. He spent three days on the surface in 1972 aboard Apollo 16. Photo: NASA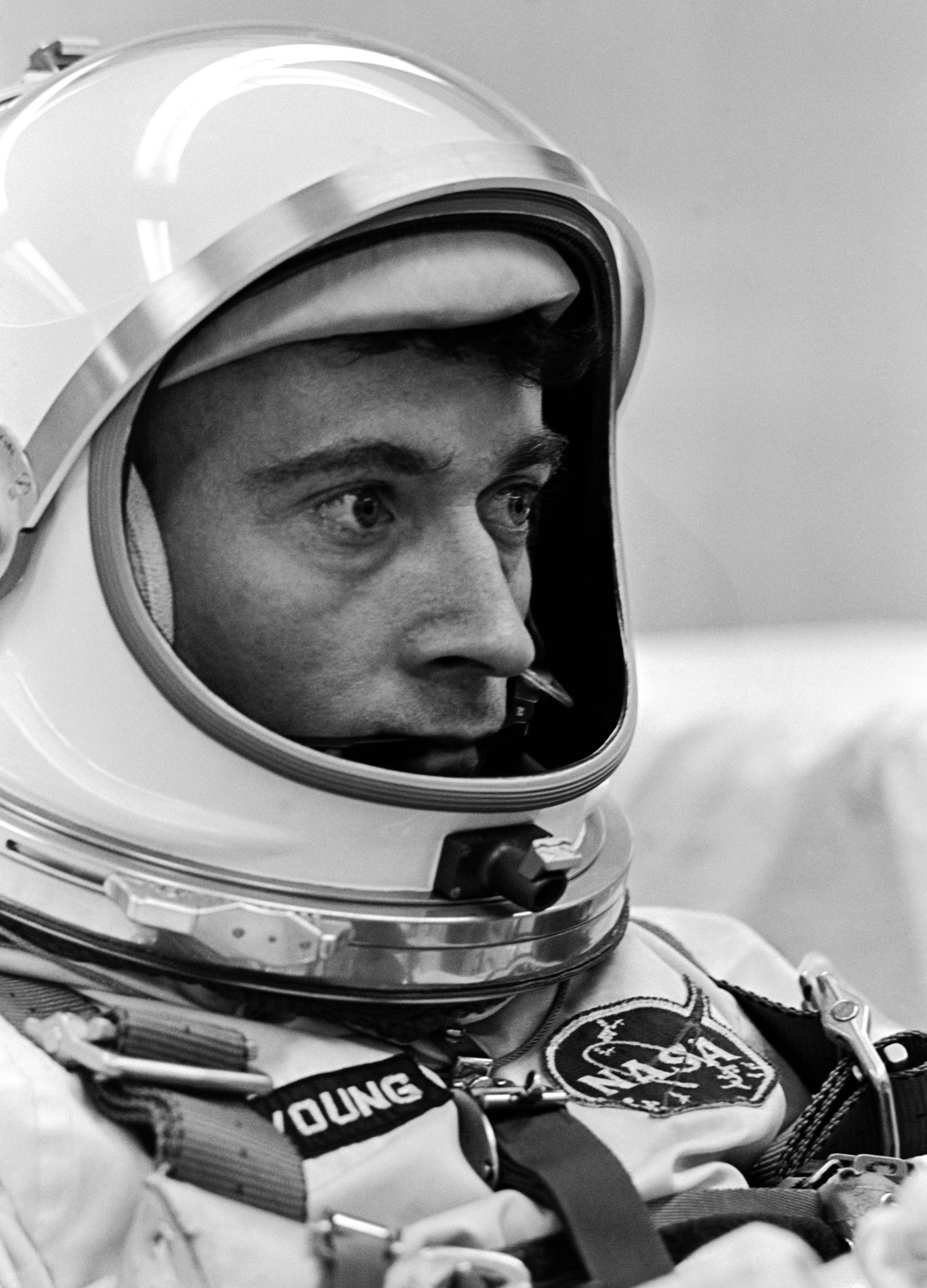 John Young preparing for Gemini 3 in 1965. Photo: NASA