SGA Cultural and Diversity Affairs Committee Wants to Keep Tech Inclusive
SGA's Cultural and Diversity Affairs Committee is hard at work ensuring that Tech is a place open to everyone.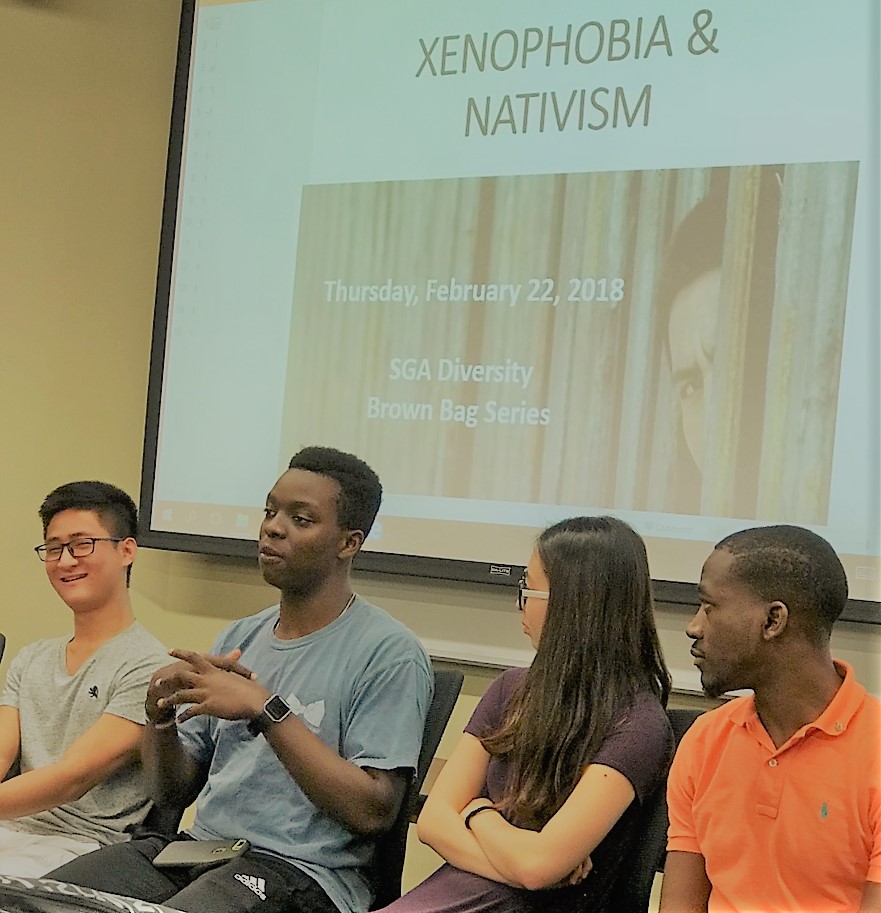 Feb 27, 2018
— Atlanta, GA
Students, faculty, and staff at Georgia Tech come from all different backgrounds, communities, and cultures. The Undergraduate Student Government Association's Cultural and Diversity Affairs Committee (CDAC) strives to ensure that everyone's voice is heard and respected. This semester, the committee is offering an array of resources for students wanting to make Georgia Tech a more inclusive and tolerant community through education, training, and dialogue.
Calvin Runnels is a third-year biochemistry major who co-chairs CDAC along with Barry Johnson-Smith, a fourth-year computer engineering major.
"Our aim for CDAC this year is to embody allyship in action by promoting education and knowledge on topics of diversity and inclusion," said Runnels. "We want to provide the tools, resources, and encouragement that cultural organizations and other student groups need to achieve their goals and make their voices heard."
CDAC recently created an Inclusivity Checklist to help organizations be more mindful of the diverse Tech community when planning events. The list urges organizations to consider guests' allergies and dietary restrictions, and to avoid misusing pronouns or invoking sexist language.
"We wanted to make students more intentional in ensuring that everyone feels welcome," said Johnson-Smith, who also noted that organizations can sometimes be unaware of when they are excluding students. "They're simple guidelines, but we are not really taught about these things."
The checklist also encourages event planners to be thoughtful of religious considerations, LGBTQIA inclusion, and differences in ability. Lastly, CDAC encourages organizations to allow for and listen to feedback from the community – a reminder that the best facilitator of an inclusive environment is often a willingness to listen.
CDAC's Brown Bag Series is an ongoing lecture series designed to educate and spark discussions about complex issues facing members of the Georgia Tech community. Past seminars have addressed discrimination in the tech industry, challenges facing the LGBTQIA community, and self-care for activists. The most recent, "(Don't) Build That Wall: Deconstructing Xenophobia," dove into the psychological roots of xenophobia. Future seminars include one on toxic masculinity on Monday, March 12, and another on white privilege on Thursday, April 5.
Johnson-Smith and Runnels also hope CDAC will be a driving force in leadership development. The Inclusive Leadership Conference will take place Sunday, March 11, and the organizers hope to attract leaders from across the Tech community who want to be more inclusive and conscientious.
"We wanted to create an event that would combine substantial educational and learning opportunities with actionable takeaways for students to bring back to their own organizations," said Runnels.
This year's theme is "InclYOUsivity: The Change Starts with You," and will feature workshops on allyship, diversity, privilege, and civil discourse. Jillian Martin, assistant director for Strategy and Evaluation at the Gephardt Institute for Civic and Community Engagement at Washington University in St. Louis, will deliver the keynote address.
Many campus leaders will also contribute to the conference, including Associate Dean of Students Stephanie Ray, Georgia Tech Counselor Drew Adelman, and LGBTQIA Resource Center Director Aby Parsons.
To find out more about the Inclusive Leadership Conference, visit the Facebook event page. Students can register for the event here.