Brewing a Better Cup of Coffee
InVenture Prize finalist pHAM designed new filters to reduce coffee's acidity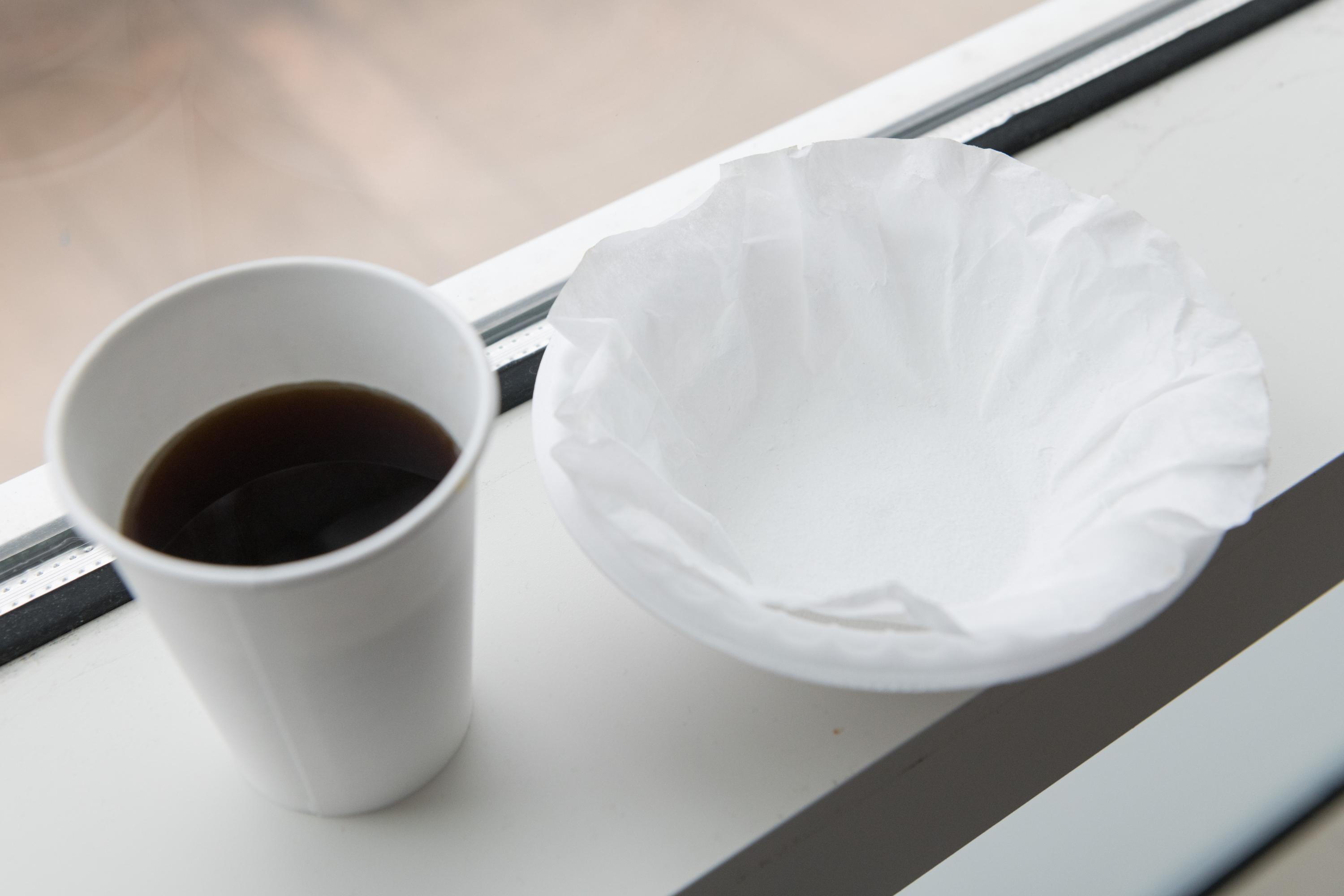 InVenture Prize finalist pHAM designed new filters to reduce coffee's acidity. They put an acidity-reducing mineral blend into the filter paper. (Photo by Allison Carter)
Mar 06, 2018
— Atlanta, GA
The four materials science and engineering majors gathered one August morning for their senior design class. It was 8am and they all sipped coffee.
Tyler Quill joked that his dentist would kill him for drinking coffee, knowing how the beverage's acidity contributes to tooth and enamel erosion.
"Then we started talking about why that happens and how great it would be if we could find a way to fix the problem," said Quill, who is from Grayson, Ga.
Together the team designed pHAM, a filter to reduce coffee's acidity. They incorporated a mineral blend into the structure of the filter paper, which reduces the acidity of the brewed coffee without negatively affecting the taste. 
The creation is one of six competing for Georgia Tech's annual invention competition, the InVenture Prize. The 2018 winner will be picked March 14.
The filter wasn't the team's original idea. First, they designed a thermos that would change the pH of coffee once it was poured. But they realized there was an easier method that could be used earlier in the process. 
"Coffee is brewed with a filter so we realized why not change the pH level during the process of making the coffee," said Birmingham native Aaron Stansell. "We're the basic solution to your acidity problem."
The challenge then became how to put the acidity-reducing mineral blend into the filter paper. Fortunately, team member Michele Lauto, who is from Santa Monica, worked at the Institute of Paper and Science Technology (now called the Renewable Bioproducts Institute) during freshman year and had ideas about adding another layer to the filter.
The pHAM filter fits in standard coffee makers and the grounds brew in a normal manner. The team ran tests proving their mineral blend neutralizes the acidity. It doesn't change the taste, although some people say the coffee tastes smoother and more rounded, said Lucas Votaw, from Herndon, Va.
The team hopes to get pHAM into coffee shops and restaurants around the country.  
InVenture won't be the last time pHAM is on display. It is also their project for the spring Capstone Design Expo.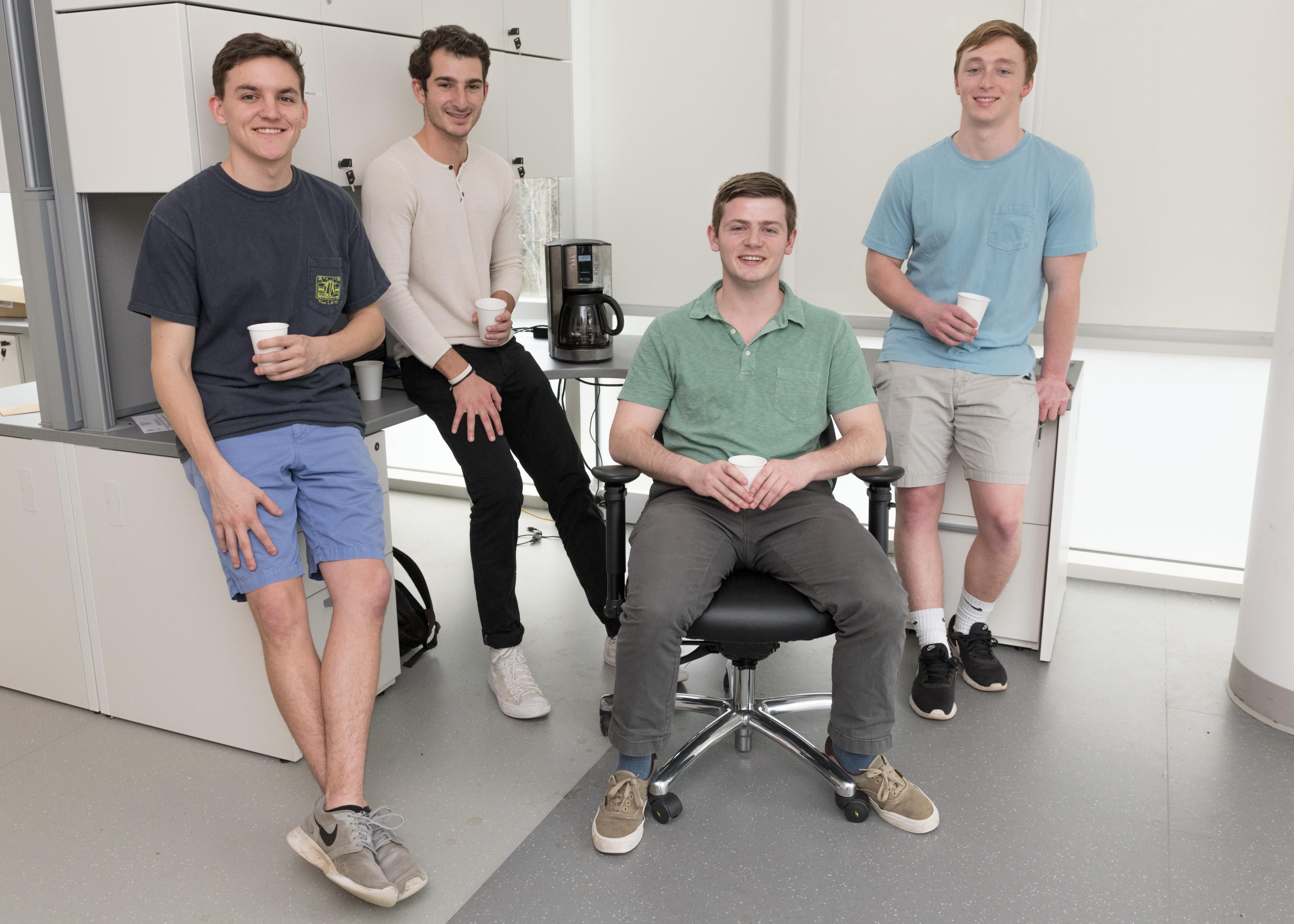 InVenture Prize finalist pHAM designed new filters to reduce coffee's acidity. The inventors are four materials science and engineering majors: Aaron Stansell, Michele Lauto, Tyler Quill and Lucas Votaw. (Photo by Allison Carter)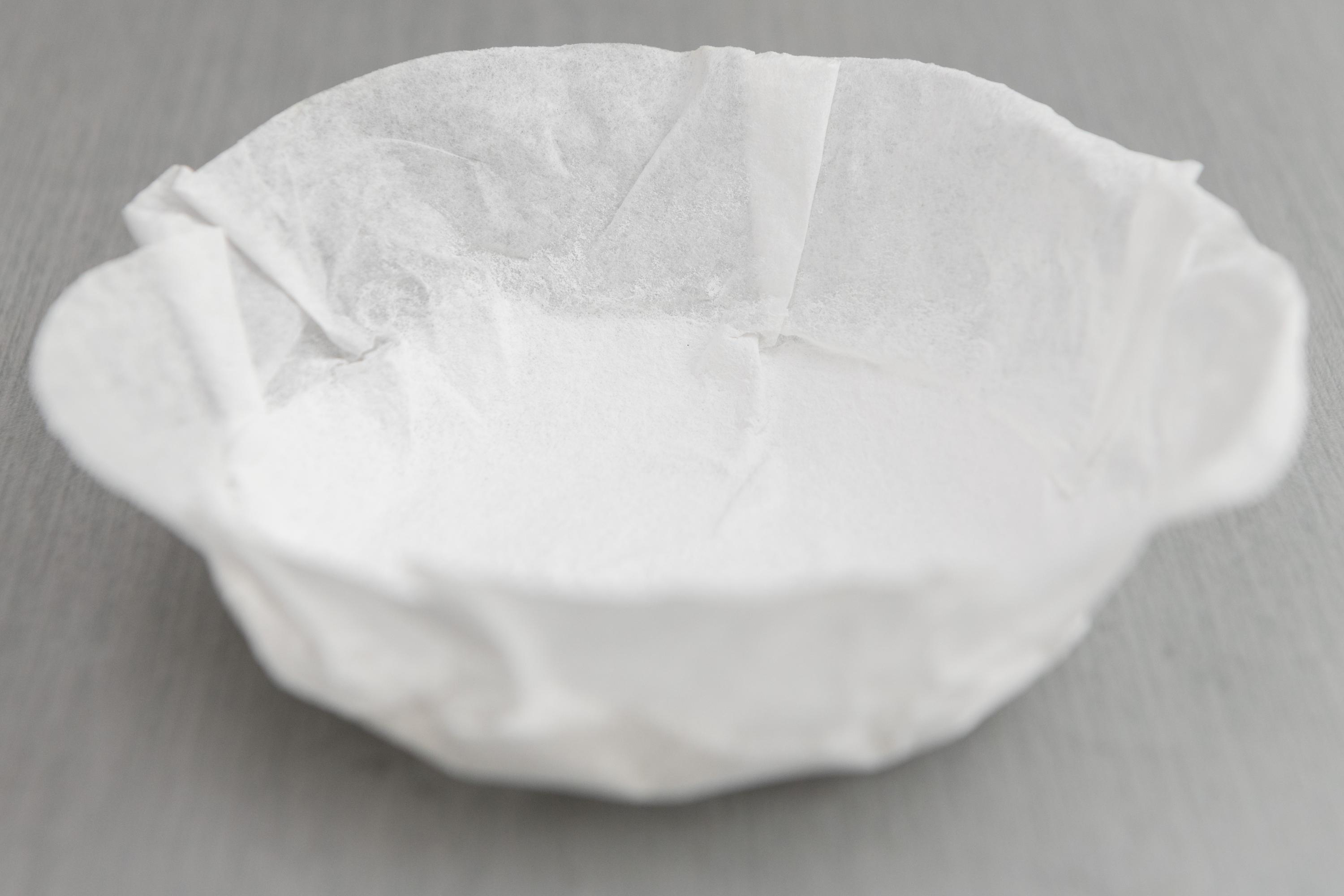 InVenture Prize finalist pHAM designed new filters to reduce coffee's acidity. (Photo by Allison Carter)