Goldman Sachs Joins Engage
Georgia Tech and leading global companies started Engage, the largest-ever strategic grouping of major corporations in an independent venture firm.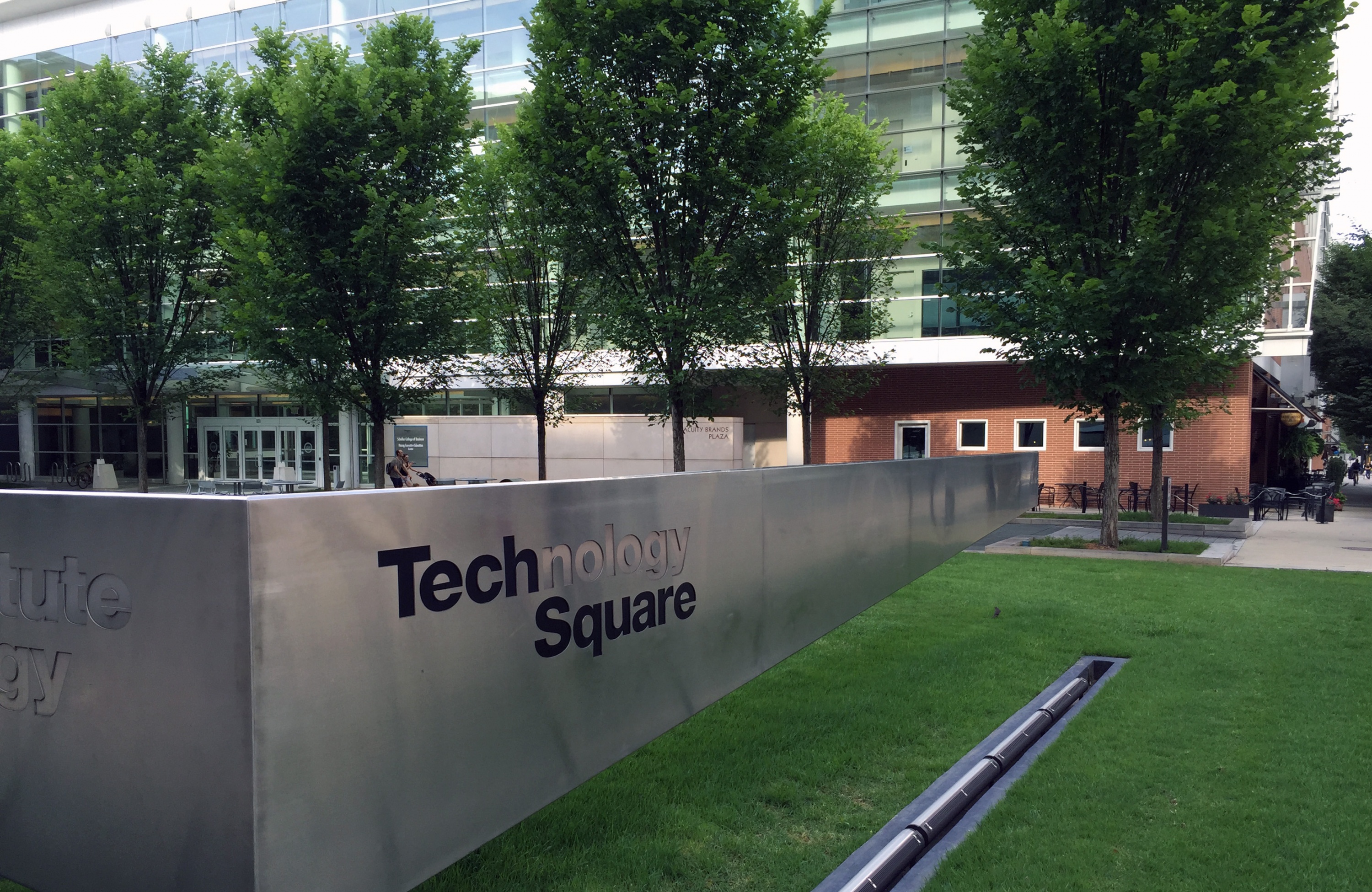 Georgia Tech's Technology Square is home to a growing innovation ecosystem of startup companies, innovation centers from established companies and research from Institute students, faculty and staff. 
Apr 02, 2018 — Atlanta, GA
The Goldman Sachs Group Inc. (Goldman Sachs) has joined Engage, an early-stage venture fund created by Georgia Tech and 10 leading global corporations.
The Engage Ventures growth program differs from other accelerators in that it targets later stage companies and helps them develop and execute go-to-market strategies. The fund's mission is to provide talented entrepreneurs with access to capital, customers and distribution channels through its accelerator and corporate partnerships.
"Engage is a unique model for a fund and accelerator because it allows an impressive group of corporations to lend their talent and resources to entrepreneurs in order to help them drive strategy and growth," said Dave Dase, head of Goldman Sachs' Investment Banking Division's Southeast Region. "Goldman Sachs is committed to the Southeast, and to Atlanta, and we are thrilled to have the opportunity to invest in the entrepreneurial community in such a meaningful way."
Based in Georgia Tech's Technology Square, Engage provides programming and support in partnership with the Advanced Technology Development Center (ATDC). ATDC was established at Georgia Tech by Georgia lawmakers in 1980 to launch and build technology companies.
"Since its inception a little over one year ago, Engage is already having an impact on the growing entrepreneurial ecosystem in Atlanta and across the country," said Georgia Tech President G.P. "Bud" Peterson.  "As we engage with companies like Goldman Sachs, we are working to maximize the collective strengths of Georgia Tech, the Engage corporate partners, and the city of Atlanta to support startups nationally, while promoting Atlanta's world-class talent and strengthening the economy here in Georgia and the Southeast."
Engage Ventures is the largest-ever strategic grouping of major corporations in an independent venture firm. The 10 founding companies contributing capital, expertise, time and resources in support of Engage include AT&T, Chick-fil-A, Cox Enterprises, Delta Air Lines, Georgia-Pacific, Georgia Power Foundation Inc., Intercontinental Exchange (ICE), Invesco Ltd., The Home Depot and UPS. Invest Georgia has also joined the fund since it was first announced last year. Executives from these firms mentor companies receiving financial support from the venture fund.
The fund is managed by Tech Square Ventures, which is led by managing partner Blake Patton. 
The first cohort of startups completed the program in the fall. The second cohort was announced last month.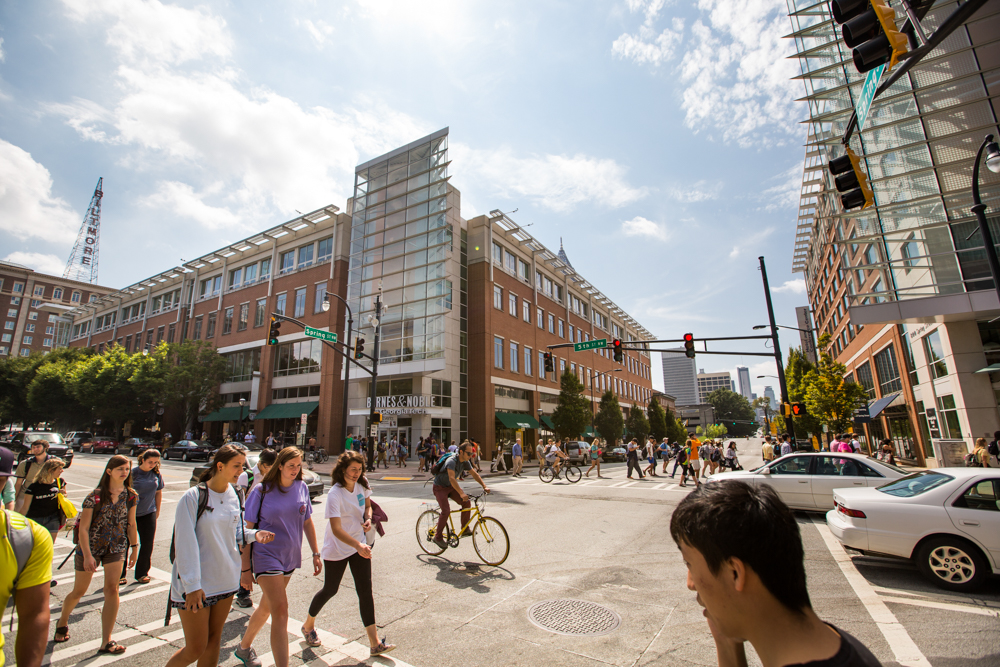 Technology Square (Photo Credit: Raftermen Photography)