Four Tech Students Named Goldwater Scholars
The prestigious scholarship is awarded to students in the natural sciences, mathematics, and engineering.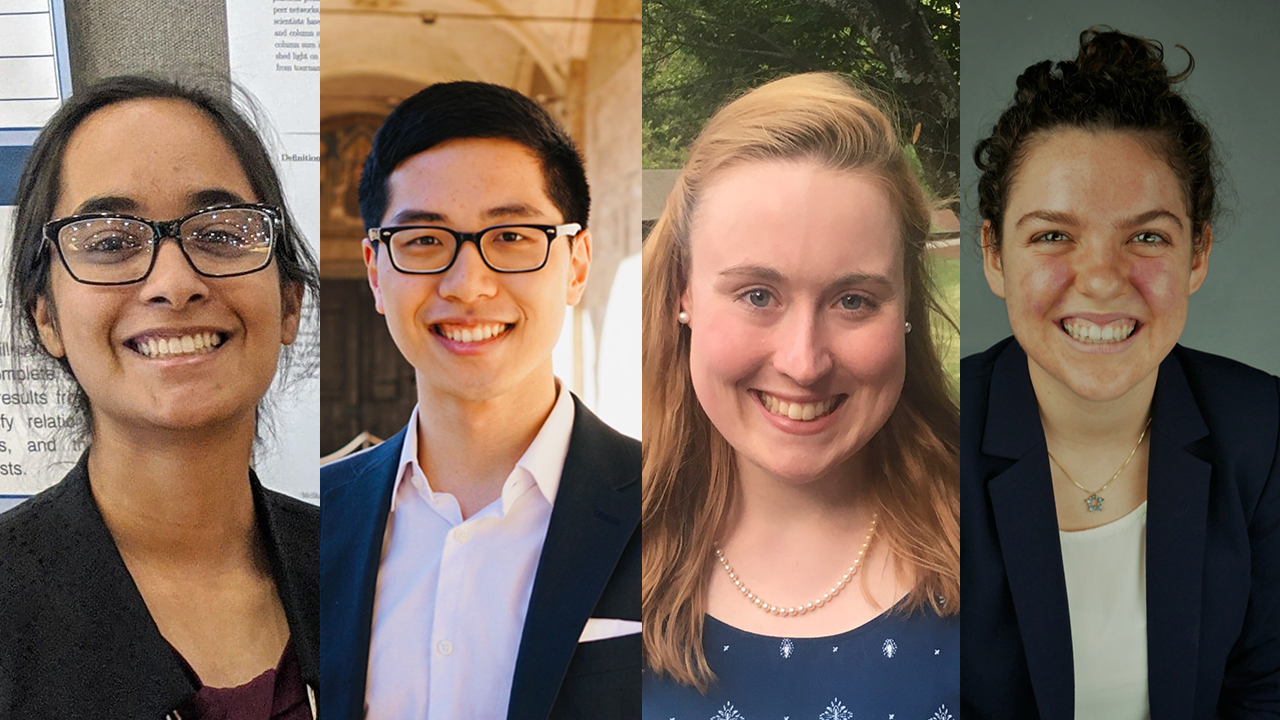 Left to right: Sherry Sarkar, Lee-Kai Sun, Eleanor "Lily" Turaski, and Julia Woodall
May 08, 2019 — Atlanta, GA
Four Georgia Tech students have recently been awarded the prestigious Goldwater Scholarship for the 2019–20 academic year. The scholarship, named to honor the late Senator Barry Goldwater, was given to 496 college sophomores and juniors out of an estimated 5,000 applicants.
Each recipient is awarded up to $7,500. The scholarship is intended to help them continue their education and pursue a research career in the natural sciences, mathematics, or engineering.
Of the four Tech students selected, two were chosen in the field of general engineering, one in materials research, and one in computer and information sciences and engineering.
Sherry Sarkar, a computer science major, was selected in the field of computer and information sciences and engineering. Sarkar also plans to earn a Ph.D. at the intersection of computer science and mathematics, working in academia and developing her passion for teaching.
Lee-Kai Sun, a biomedical engineering major, plans to pursue a M.D.-Ph.D. in immunology or biomedical engineering. Sun wants to find new strategies for rewiring the immune system in the treatment of refractory diseases, or those that don't usually respond to treatment.
Eleanor "Lily" Turaski, a materials science and engineering major, was selected for her interest in materials research. She plans to obtain a Ph.D. in materials science and engineering, with a focus on electronic materials and designing more efficient solar cell technology. She also wants to teach as a university professor.
Julia Woodall, also a biomedical engineering major, is motivated by her interest in the power of physics in disease. She ultimately wants to work in academia to develop mechanical models of living systems at the cellular and systems levels.
Those selected at the end of their second year receive two years of funding, and those selected in their third year receive one. Students interested in applying should visit the scholarship's website, and learn more about other prestigious fellowship opportunities through Tech's Fellowships Advising team.