Georgia Tech's Economic Impact on Atlanta Clocks In at $3.3B in 2018
Annual analysis shows the Institute's impact grew 8.5% and contributes 27,000 jobs to the region.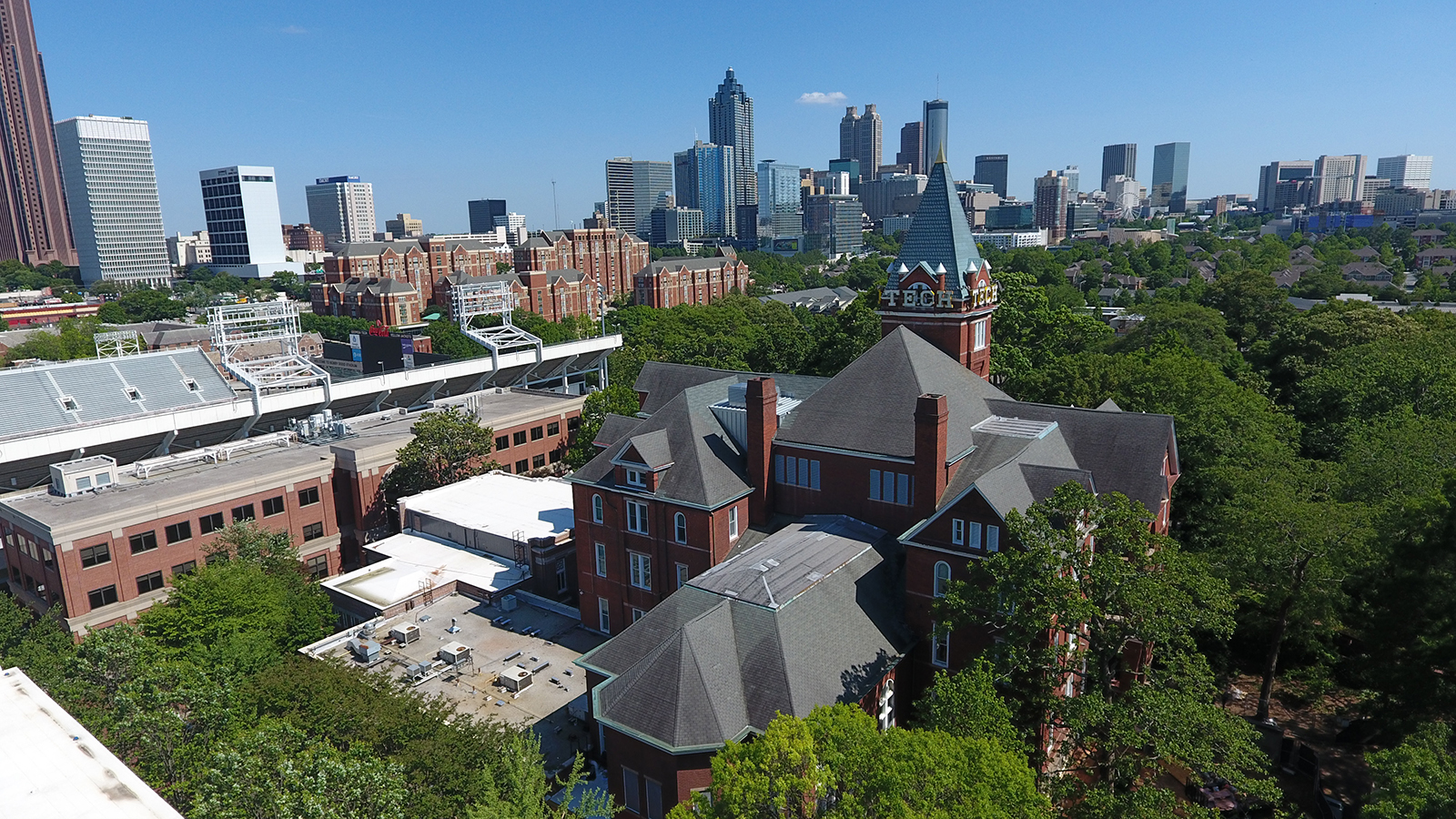 Aug 20, 2019
— Atlanta, GA
The Georgia Institute of Technology's impact on Atlanta's economy grew 8.5% between 2017 and 2018, according to a new analysis released August 20.
All told, the Institute was responsible for more than $3.35 billion in direct and multiplied spending in fiscal year 2018. That's the highest of any University System of Georgia school, according to the Selig Center for Economic Growth at the University of Georgia.
Overall, the 26 public colleges and universities in Georgia created nearly $17.7 billion in economic activity for their communities.
"The annual state economic impact report highlights just how vital University System of Georgia institutions are to communities throughout the state through the multiplier effect," said Georgia Tech President G.P. "Bud" Peterson. "When you add in the impact of graduates in the community, the value is priceless. In addition, Georgia Tech is honored to contribute through research collaborations, innovation neighborhoods and partnerships throughout the state, as well as through programs to strengthen Georgia's STEM workforce."
The Selig Center report calls the top-line economic impact number "total output impact." Excluding foreign and domestic trade — and, therefore, better reflecting the economic benefits that flow just within the region — Georgia Tech's "value-added" impact was $2.4 billion.
The Institute also accounts for roughly 27,000 jobs in metro Atlanta. More than two-thirds of those jobs were created off campus as a result of Georgia Tech buying products and services from businesses in the region, not to mention the money students spend locally. Those businesses, in turn, buy materials and services, and so on.
Combined, that's an impact greater than all other employers in the state except Fort Benning and Walmart, the state's top two job-providers, according to the report.
Read the full Selig Center report.
Economic Impact from the Top 5 USG Universities:
Georgia Institute of Technology - $3.35 billion
University of Georgia - $2.84 billion
Georgia State University - $2.59 billion
Augusta University & AU Health System - $2.35 billion
Kennesaw State University - $1.55 billion