Georgia Tech Enrollment Reaches All-Time High
Online graduate programs drive increase in Fall 2019 enrollment.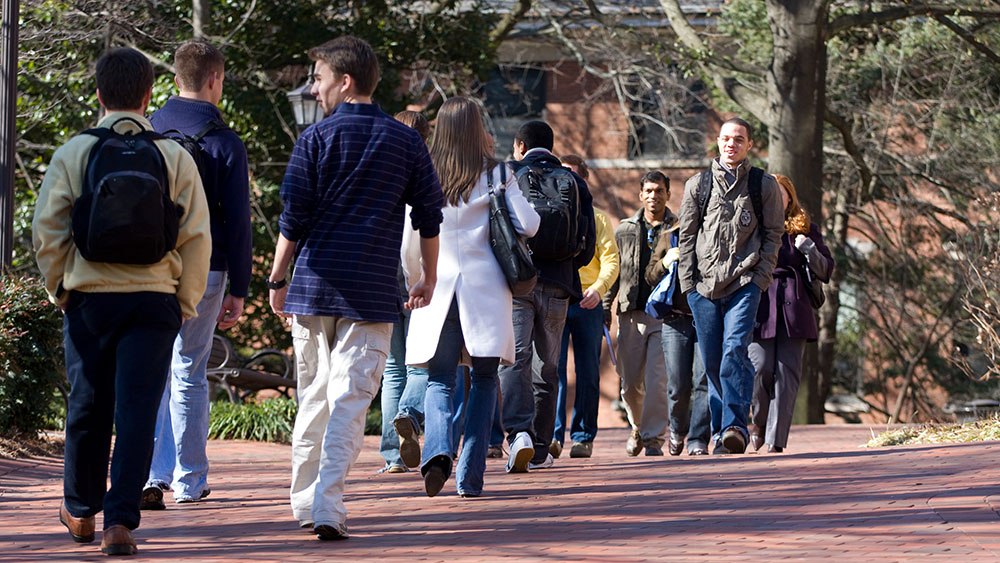 Nov 12, 2019 — Atlanta, GA
Georgia Tech's Fall 2019 enrollment grew to 36,489, an 11.5% increase over the previous year. The additional 3,766 students are primarily graduate students, and a large number of them are enrolled in online master's degree programs.
Tech's overall graduate enrollment is 20,330. Of those, 12,339 students are enrolled in online master's programs: 9,030 in computer science; 2,853 in analytics; and 456 in cybersecurity. Undergraduate enrollment remained steady at 15,848 students.
"Georgia Tech's unique ability to provide high-quality, affordable education in an accessible way has resulted in unprecedented growth in these online programs, with the newest being cybersecurity," said Bonnie Ferri, vice provost of Graduate Education and Faculty Development. "This type of innovation in graduate education has made a significant impact on the workforce and on economic development in these high-tech fields."
Georgia Tech's fall enrollment also included 12,891 students from Georgia. Part of Tech's Undergraduate Admission's strategy has been to focus on recruiting Georgia residents.
"We are committed to helping all students create an international network and gain a global perspective," said Rick Clark, director of Undergraduate Admission. "However, as a public institution, our primary responsibility remains to residents of our state. As a result, we have launched several targeted programs to fulfill this mission, including Georgia Tech Promise, Georgia Tech Scholars, Georgia First, and the Arts and Sciences Pathway."