Building A Drivable Couch
Georgia Tech Students Motorize Living Room Furniture With Old Scooter Parts
Dec 16, 2019 — Atlanta, GA
It all started out as a bit of a challenge — linked to the Grassroots Motorsports Magazine $2000 Challenge.
"We've always taken a couch with us to racing competitions. It just gives us somewhere to sit comfortably," explained Thomas Barone, press secretary of Wreck Racing.
Wreck Racing typically spends their season building a high-powered race car from leftover car parts. When they were jokingly asked to race their couch, team members rallied to make it happen.
"It sort of embodies that catchphrase, 'We're Georgia Tech — we can do that," Barone says.
The team had received a collection of salvaged parts from Lime, the company that provides electric scooters in dozens of major metropolitan areas across the U.S.
Those recycled parts were used as the base for motorizing the couch. The wheels, braking components, and speed and braking switches were all repurposed for powering the couch cruiser.
"This allowed many of our new members the chance to practice design and construction on a side project while we work on our car."
Working here and there between projects, the team assembled the couch in just a couple of months.
"It tops out at about 25-30 miles per hour," Barone says. "It was so cool when we finally got it rolling."
The team tested the speedy sofa on an autocross course at their last competition, and the couch navigated the course in just under 3 minutes.
Not too shabby for off-loaded scooter parts.
Now the team is giving out rides on their fast piece of furniture.
"People definitely love it when they see it," Barone smirked.
Learn more about Wreck Racing's full-time project here: wreckracing.gatech.edu/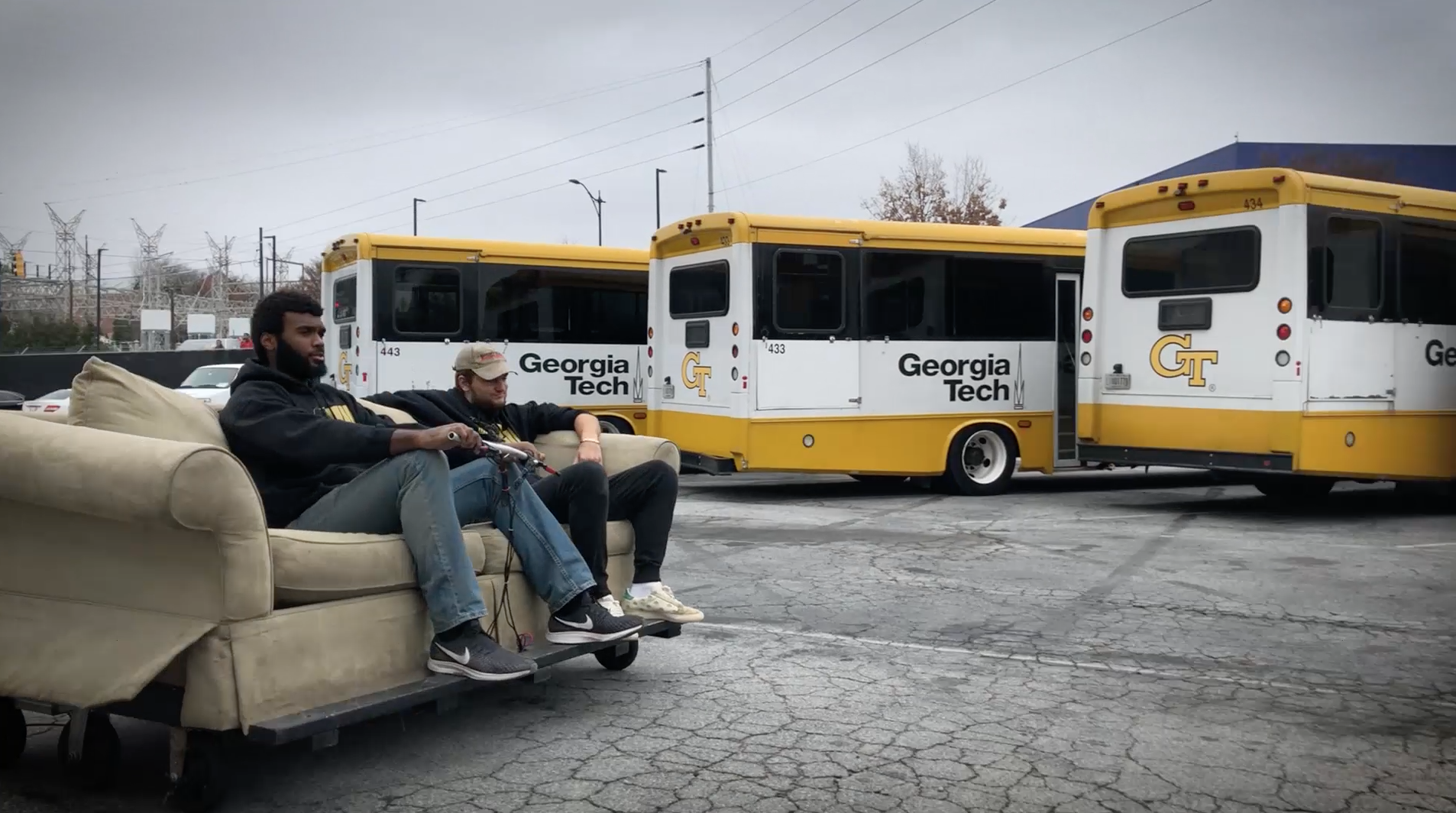 The motorized couch tops out at about 25-30 miles per hour team members estimate.