Georgia Tech Graduate Programs Remain Ranked Among Nation's Best
Engineering programs all remain in the top 10 and the full-time MBA moves up two spots in new U.S. News & World Report rankings.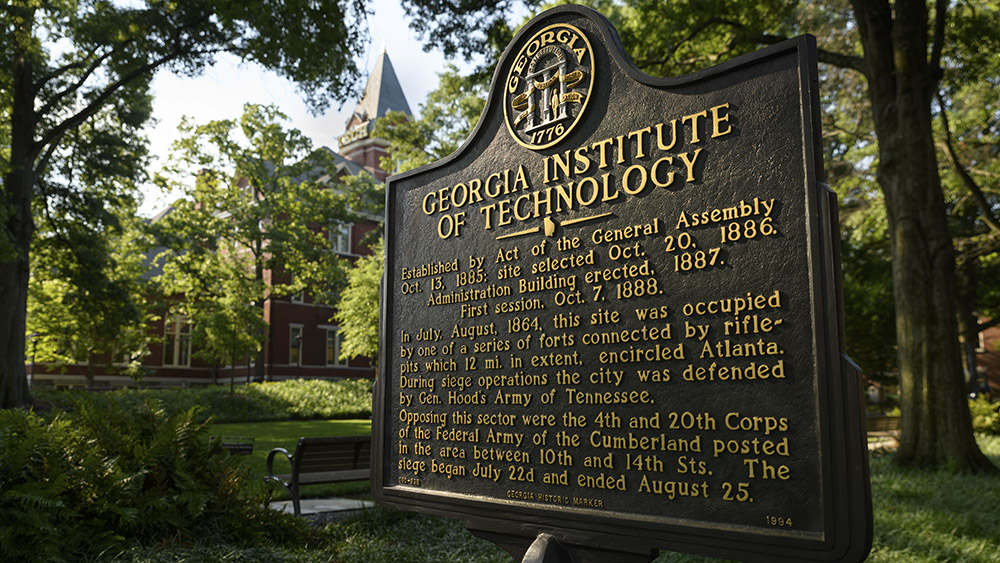 Mar 17, 2020 — Atlanta, GA
Graduate programs at the Georgia Institute of Technology continue to represent some of the very best degrees in the nation, according to new rankings from U.S. News & World Report.
The publication released its 2021 list of the best graduate school programs March 17. Every engineering discipline remains ranked in the top 10, and the Scheller College of Business rose two spots to No. 27.
Overall, the Georgia Tech College of Engineering is No. 8 on the list and fourth among public universities. Each of its 11 programs was ranked ninth or better, including the industrial and systems engineering program at No. 1 for the 30th year:
Industrial Engineering – No. 1
Biomedical Engineering – No. 2 (up from No. 3)
Civil Engineering – No. 3 (up from No. 4)
Aerospace Engineering – No. 4
Chemical Engineering – No. 5 (up from No. 7)
Environmental Engineering – No. 5
Mechanical Engineering – No. 5
Computer Engineering – No. 6
Electrical Engineering – No. 6
Materials Engineering – No. 9
Nuclear Engineering – No. 9
 
The Scheller College of Business moved up to 27th in the nation for its full-time MBA program, two spots higher, and to No. 19 for the part-time MBA. In a new category this year, the business analytics specialty was ranked No. 3. Rankings for other specialties:
Information Systems – No. 7 (up from No. 8)
Production/Operations – No. 8
Supply Chain/Logistics – No. 12
 
Georgia Tech's public policy program in the Ivan Allen College of Liberal Arts ranked 45th in the updated list. Other specialties:
Environmental Policy and Management – No. 12
Public Policy Analysis – No. 24
 
U.S. News does not rank all programs every year. The informational and technology management specialty in public policy was No. 3 last year, for example. Other programs have not been ranked again since 2018.