Spring 2020 Graduate: Alex Syriopoulos
Alex had to learn to walk and talk again before returning to Georgia Tech to complete his degree.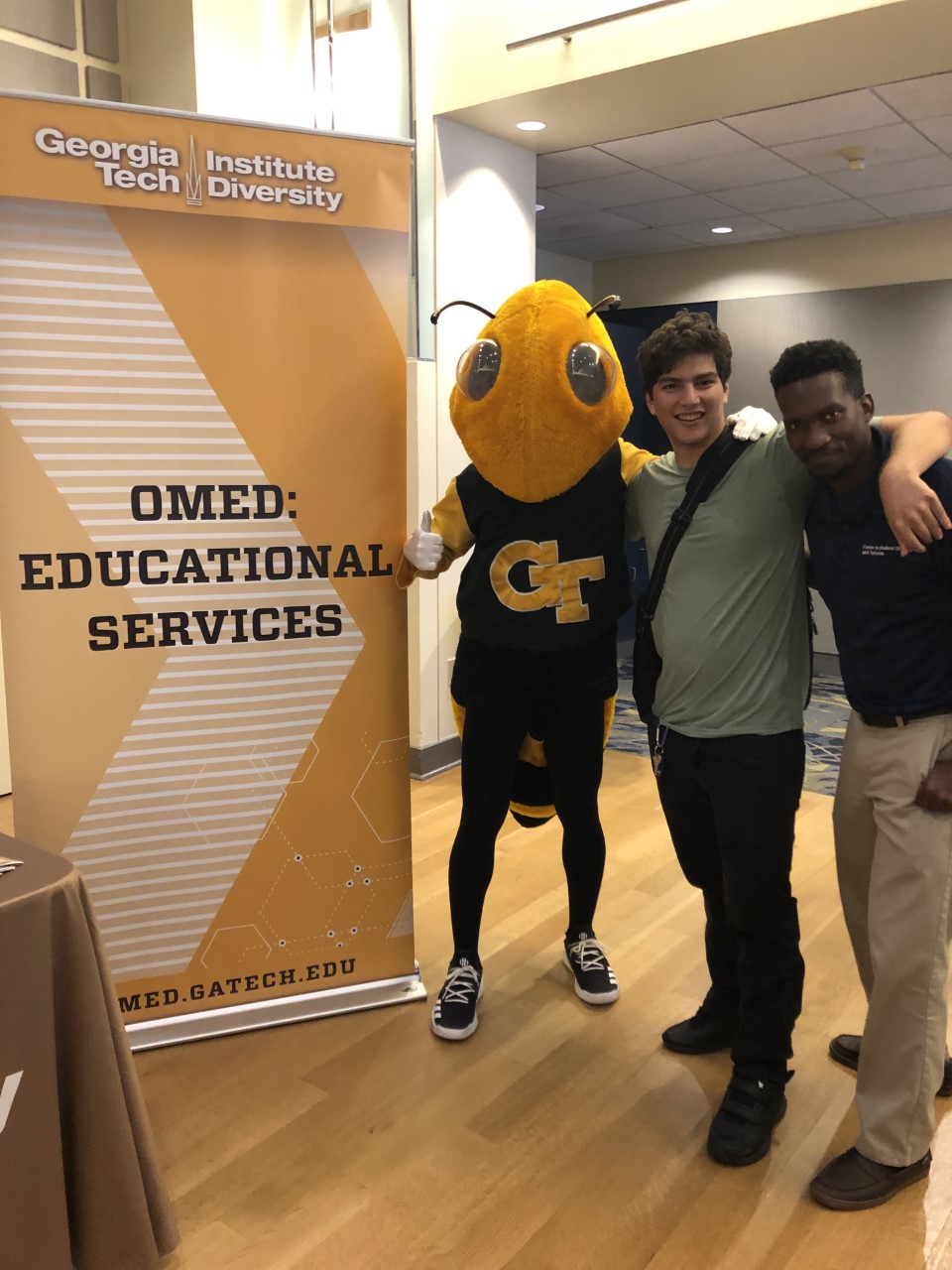 After three years of therapy and re-learning to walk and talk, Alex Syriopoulos returned to Georgia Tech to complete his engineering degree.
May 22, 2020
— Atlanta, GA
Alex Syriopoulos overcame steep odds to earn his Georgia Tech degree — and overcoming geographical distance was the least of them.
He was raised in Athens, Greece. His parents met as graduate students at Georgia Tech. His dad is Greek and his mom is from Colombia. Alex moved to the U.S. in hopes of continuing the family legacy as a Yellow Jacket, which he succeeded in doing.
But during finals week of his junior year in 2017, the unthinkable happened. Alex lost consciousness at his apartment and had to be rushed to the hospital.
"I woke up days later in the hospital, paralyzed, unable to talk or feel anything," he said.
He'd been in a coma, doctors unsure of exactly what had happened. "They think it's likely I had a brain hemorrhage," Alex explained.
They told his family he may never talk or move again. He underwent intense neurotherapy at the Shepherd Center in Atlanta, and his long road to recovery began.
Alex had to re-learn how to talk and how to walk, with his friends and family at his side. After 3 years of therapy, he started thinking about returning to Georgia Tech.
"It was the most nerve-wracking thing I've ever done," he recalled. "All my friends had already graduated. I was so afraid I was doomed to fail."
He sought help from an academic advisor, Lauren Silver, who worked with him on a plan to finish his industrial engineering degree. And he sought advice from a professor he'd taken a class with during his first year, Damon Williams in the H. Milton Stewart School of Industrial and Systems Engineering.
"I thought he wouldn't remember me," Alex said. Not only did Williams remember Alex, but after hearing about the challenges he'd overcome, Williams helped him stay on track academically.
Alex also found help from Associate Dean Stephanie Ray who assisted him with securing resources in disability services and Hispanic Initiatives.
In his final semester, he ended up taking a course with a professor who had taught both of his parents nearly four decades earlier. That professor offered assistance to Alex as well. "Fear always strikes where logic is absent," Alex said. "I'd almost forgotten what a beautiful community we are."
In Spring 2020, he finished the credits he needed to complete his degree. And though his journey was at times plagued by doubt, Alex came back from the brink of death to become a Georgia Tech graduate.
Next he'll be starting Tech's new master's in global media and cultures program, combining advanced foreign language skills with media, communication, and technology components.
"Every graduate of this university has an exceptional story to tell," he said. "I am proud to be a part of this amazing community and wouldn't change my story in the slightest detail. Neither should you. Embrace your story!"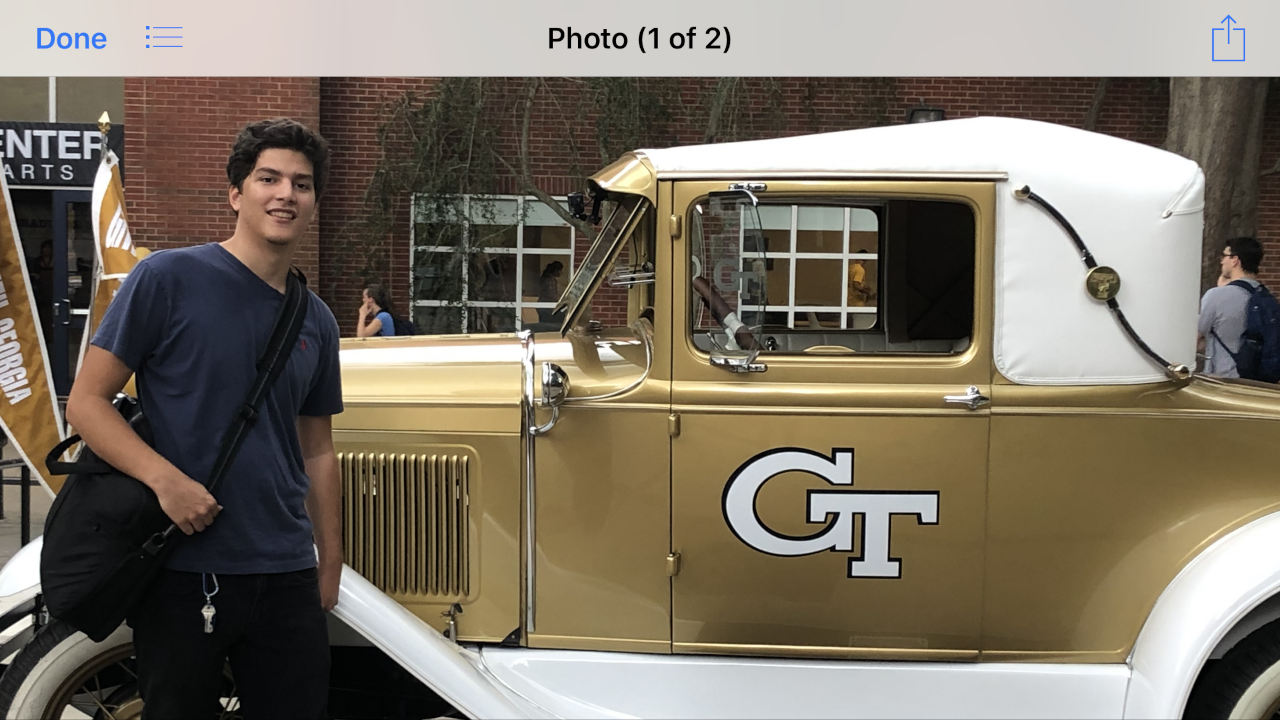 During finals week of his junior year in 2017, the unthinkable happened. Alex lost consciousness at his apartment and had to be rushed to the hospital. He ended up in coma after emergency brain surgery.