Georgia Tech Student Competing at U.S. Figure Skating Championships
Georgia Tech graduate student Tyler Vollmer competes in the 2021 Toyota U.S. Figure Skating Championships.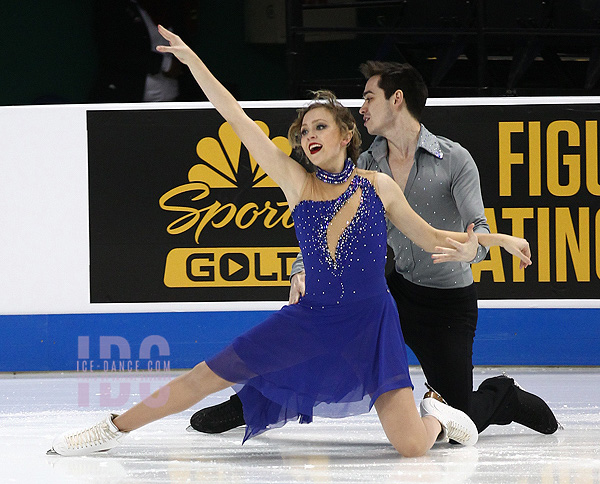 Jan 15, 2021
— Atlanta, GA
Georgia Tech graduate student Tyler Vollmer will be rubbing shoulders with Olympians this weekend as he laces up his skates for the 2021 Toyota U.S. Figure Skating Championships in Las Vegas.
Vollmer, who studies earth and atmospheric sciences at Tech, has been skating competitively since the age of three. He is competing in the Championship Ice Dance division with his partner, Breelie Taylor, from Ringgold, Georgia.
Vollmer and his partner train with the Atlanta Figure Skating Club and competed as juniors at last year's skating championships. This year they are competing at the senior level.
Vollmer doesn't just excel on the ice, he's an outstanding student as well. He graduated from UCLA with degrees in both geophysics and math at the age of 19. He earned a Presidential Fellowship from Georgia Tech and joined the ocean science and engineering program. He works with Professor Jean Lynch-Stieglitz in a research group that makes chemical and isotopic measurements of the tiny shells of micro-organisms that accumulate on the ocean floor in order to reconstruct past states of the ocean and atmosphere.  
Vollmer, who also serves as a teaching assistant, is currently working on a project that involves reconstructing the deep ocean oxygen content in order to better understand why atmospheric carbon dioxide concentrations were so low during the height of the Ice Age.
"Tyler is an excellent student — very smart and capable in the lab as well," Lynch-Stieglitz said. "He really enjoys being a TA, and the students think he does a great job with it."
Despite his prowess in skates, he's looking to a future in science. His goal is to become a professor to teach and train a new generation of climate scientists.
You can catch Vollmer in competition live Friday night by tuning in to the first phase of competition on NBCSN. The Rhythm Dance airs live from 4 to 6 p.m. The Free Dance follows on Saturday night, starting at 9 p.m.