Meet Valerie Edward, Stationary Engineer
Valerie Edward is a stationary engineer at the Holland Plant.
Feb 26, 2021
— Atlanta, GA
In March 2019, Valerie Edward moved from Detroit, Michigan to Atlanta to become a stationary engineer at Georgia Tech's Holland Plant. The plant's steam keeps many buildings heated and cooled, and it provides hot water for some showers and dining halls. The facility also provides processed steam for some research labs. A stationary engineer is technically trained to operate, troubleshoot, and oversee the plant's industrial equipment. After two years on the job, Edward works each day to increase her knowledge.
"A variety of components and accessories make up the plant," she said. "Operators must make sure they're knowledgeable on every aspect by tracing out the different lines — water supply, steam, and chill water systems. Tracing the lines is tedious but necessary if I'm going to be the best."
Edward really enjoys seeing everything work in harmony.
"The most rewarding part of my job is when the textbook information matches the practical application. You can read about boilers and combustion and all of those things, but it's exciting when all of it comes together here and you get to see the fuel-air ratio working the way it should," she said. "The other rewarding part is knowing that we're providing a service to the campus — cooling in the summer and heating in the winter."
The Holland Plant, located on the Hill, sends steam as far as the Campus Recreation Center and also to some of the buildings along Ninth and 10th streets.
The most challenging part of her job is keeping the equipment in working order and solving problems, such as when systems go offline. "You have to think on your feet. You can't waste time deciding what to do first," said Edward, who relies on experience and instinct to address problems quickly.
Being the only woman working at the Holland Plant was a challenge initially. "The guys have come around," she said. "They see that I am here because I enjoy the work and I want to do a good job."
Edward is also working to implement a recycling initiative at the plant. "Changing the way we dispose of waste is important today, given population growth and the massive land fill space that's occupied because of it," she said.
Away From Work
Edward is interested in carpentry, reading, and ballroom dancing, and she hopes to develop a green thumb.
She bought a house about a year ago and it keeps her busy with lawncare and general maintenance. She plans to build a woodworking shed where she can make furniture.
"I have done some carpentry work. I can operate a wood lathe, and I was a machinist working with metal. I'm pretty handy," she said.
One of the projects on her list is a rollaway table to hold her books and magazines while she reads in bed. She likes reading technical books to keep up with what's happening in the field. She also likes reading books about the Victorian era and watching PBS' Masterpiece.
Before the coronavirus pandemic and physical distancing, Edward enjoyed ballroom dancing. She danced when she lived in Detroit and she was taking lessons in Atlanta. "It's a good way to stay in shape. It's also relaxing and fun."
Edward is not a gardener, but she loves mangos and wants to see if she can grow a tree. She gave a few mango seeds to a co-worker, Miguel Zarate, who planted the seeds and grew a sapling for her.
"I'm nurturing the plant right now," she said. "If I can keep it alive it will be the first tree that I plant in my backyard."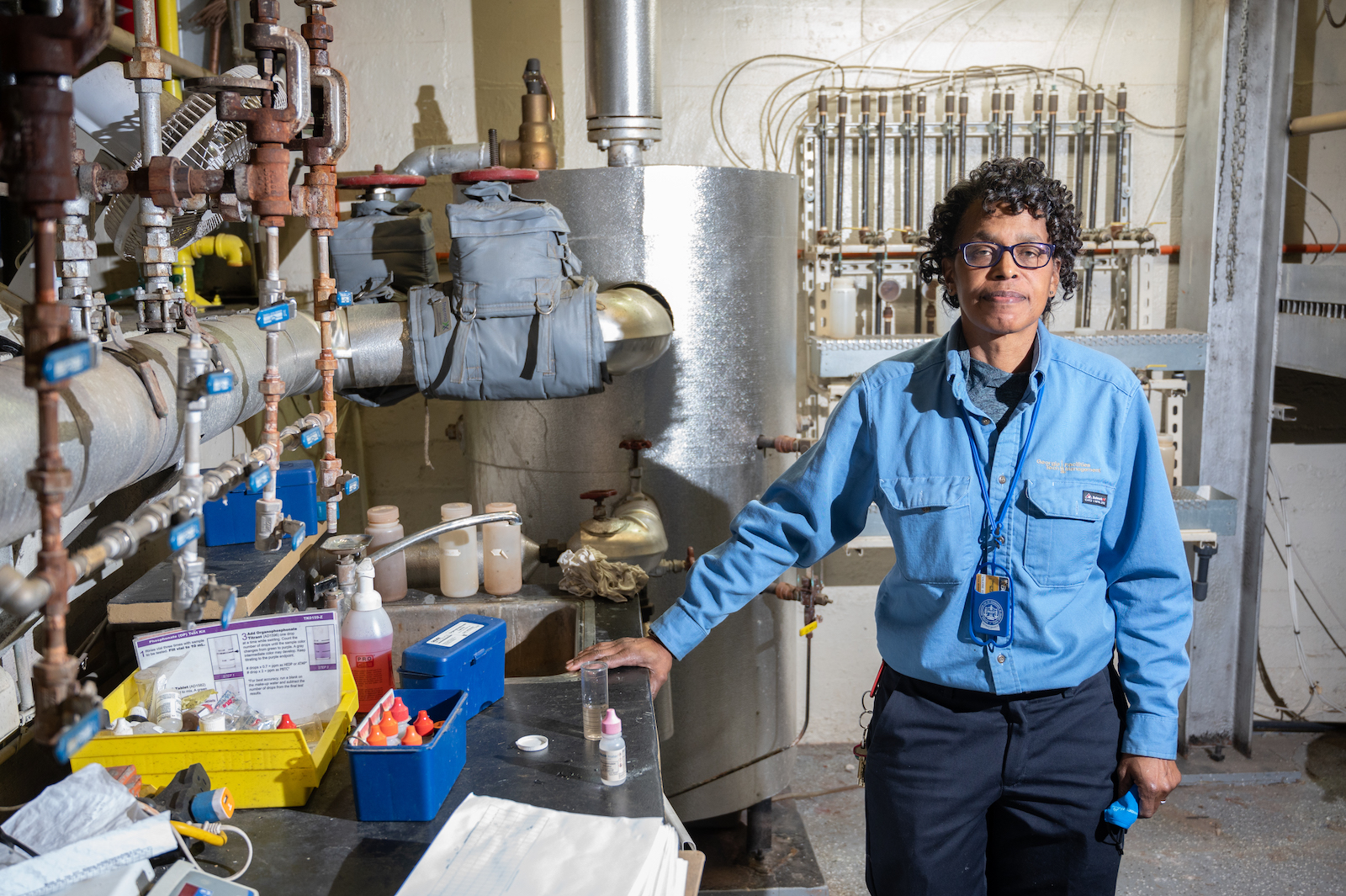 Valerie Edward joined Facilities in March 2019 as a stationary engineer at the Holland Plant. (Photo by Allison Carter)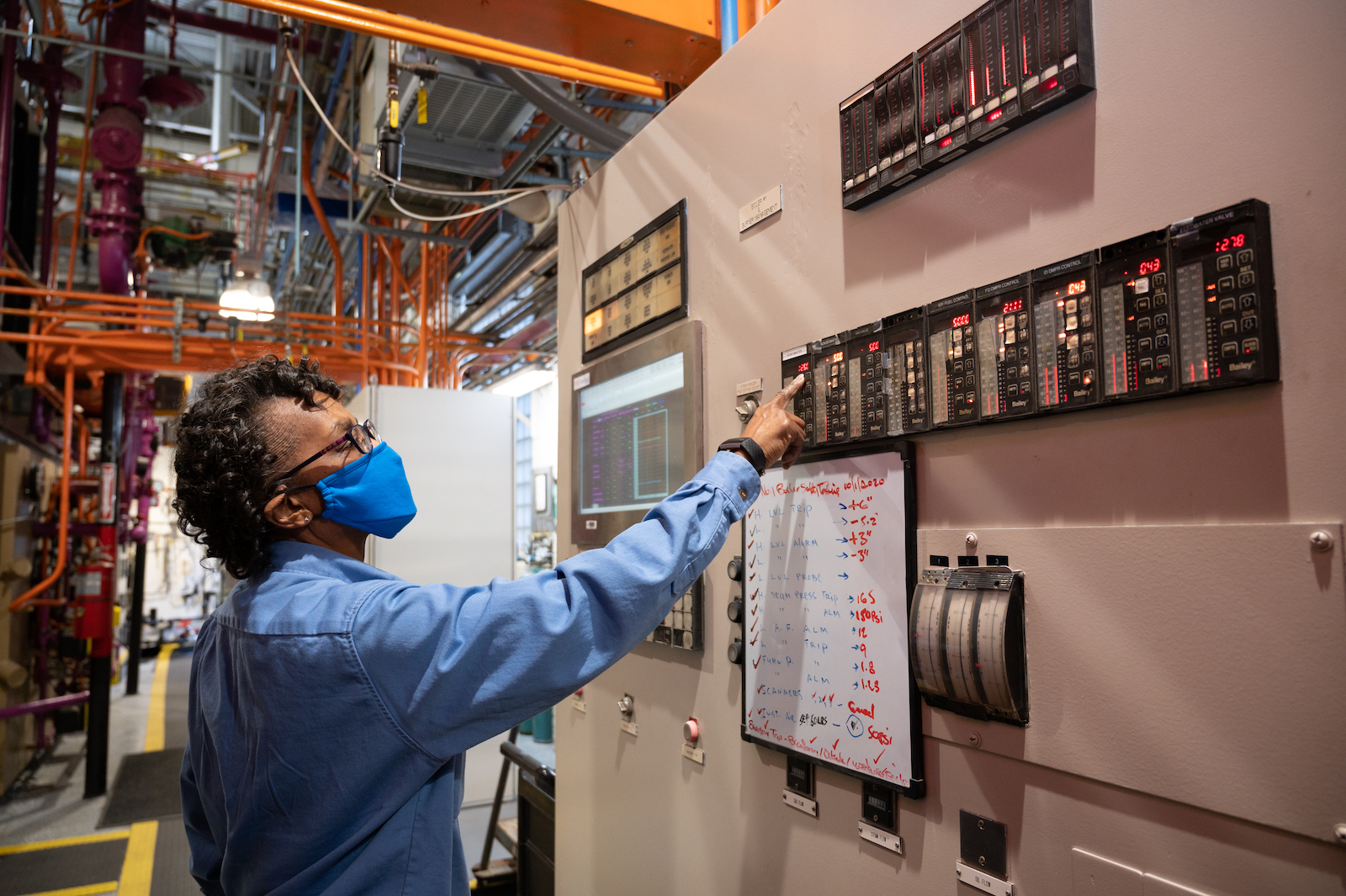 Valerie Edward, a stationary engineer, is technically trained to operate, troubleshoot, and oversee the Holland Plant's industrial equipment. (Photo by Allison Carter)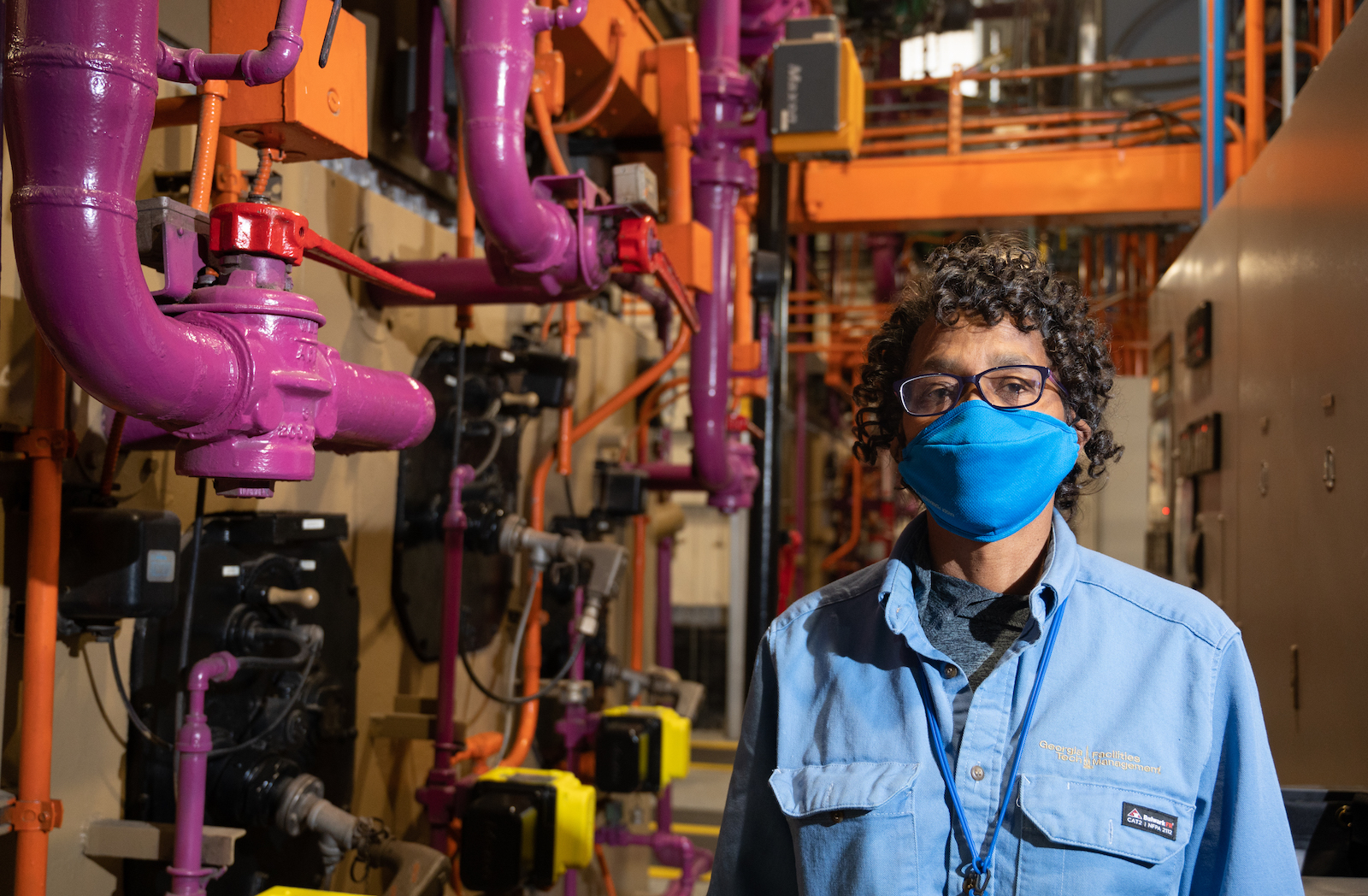 Valerie Edward, stationary engineer, enjoys seeing everything work in harmony. (Photo by Allison Carter)