Bobby Dodd to Serve as Site for Other Graduations
Spelman College and Atlanta Public Schools will be hosting graduations on campus in May.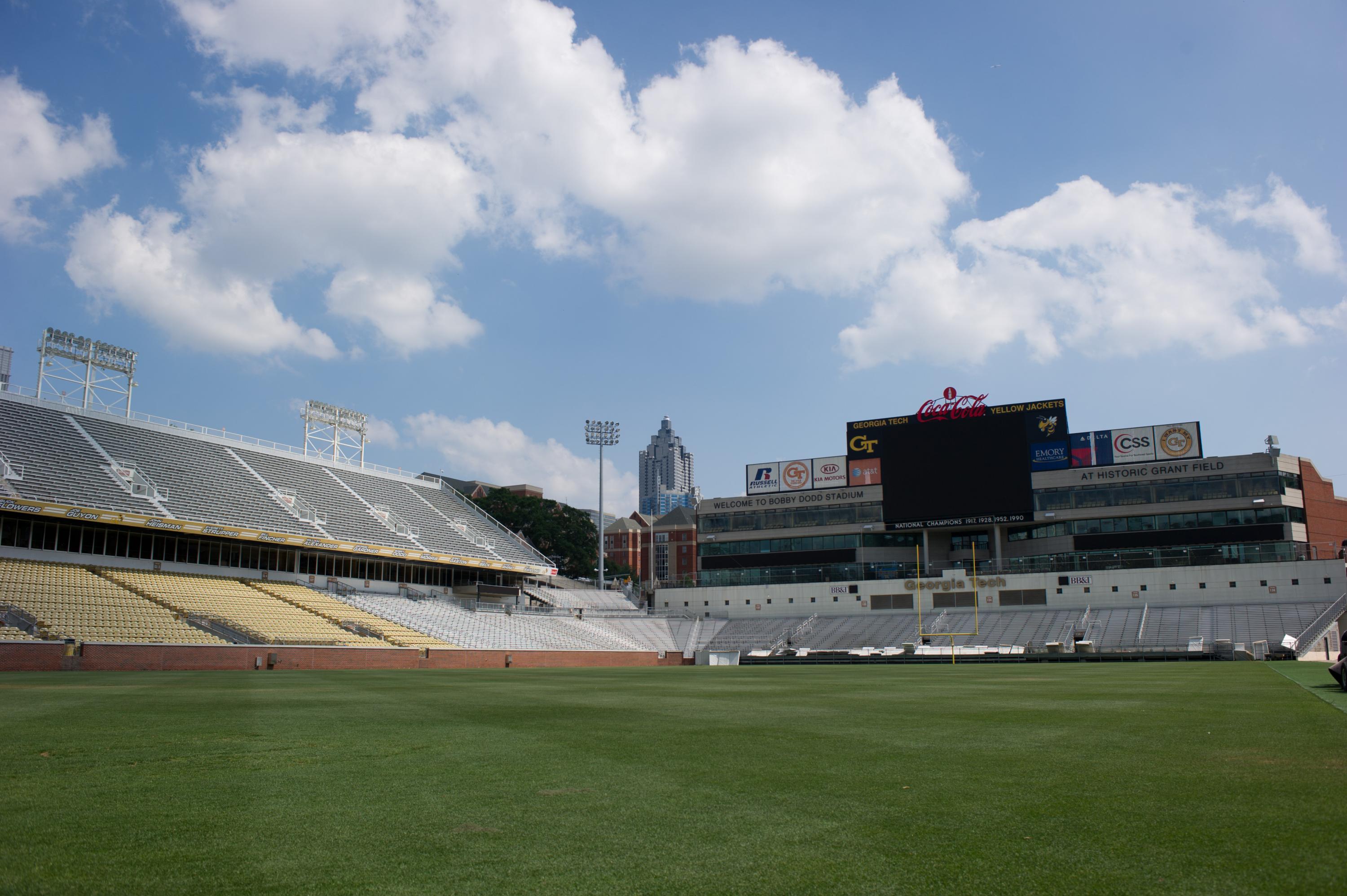 Apr 29, 2021 — Atlanta, GA
In mid to late May, other schools will be using Tech's Bobby Dodd Stadium for their graduation celebrations. Spelman College will hold its Commencement ceremonies on Sunday, May 16, at 9:30 a.m. and 3 p.m. Atlanta Public Schools will hold several high school graduations from Monday, May 24, through Thursday, May 27, with ceremonies at noon and 7 p.m. on Monday, and 9 a.m., noon, and 7 p.m. on the other days.
Those on campus can expect to see increased traffic — as well as campus visitors — on the days of the ceremonies. Spelman graduates, their families, and faculty will be able to park in several lots, most of which cover east campus. They include:
E81
E52
ER53
ER66
E65
E40
W23
W22
Coda: Overflow
Area 1 Visitor lot: Spelman staff only
Brittain Drive will also serve as a shuttle route between parking lots and the stadium. See the parking map below for more details.
Georgia Tech's Commencement ceremonies will be held on May 7 and 8. The next round of classes, including early short, maymester, and full summer classes, begins on Monday, May 17.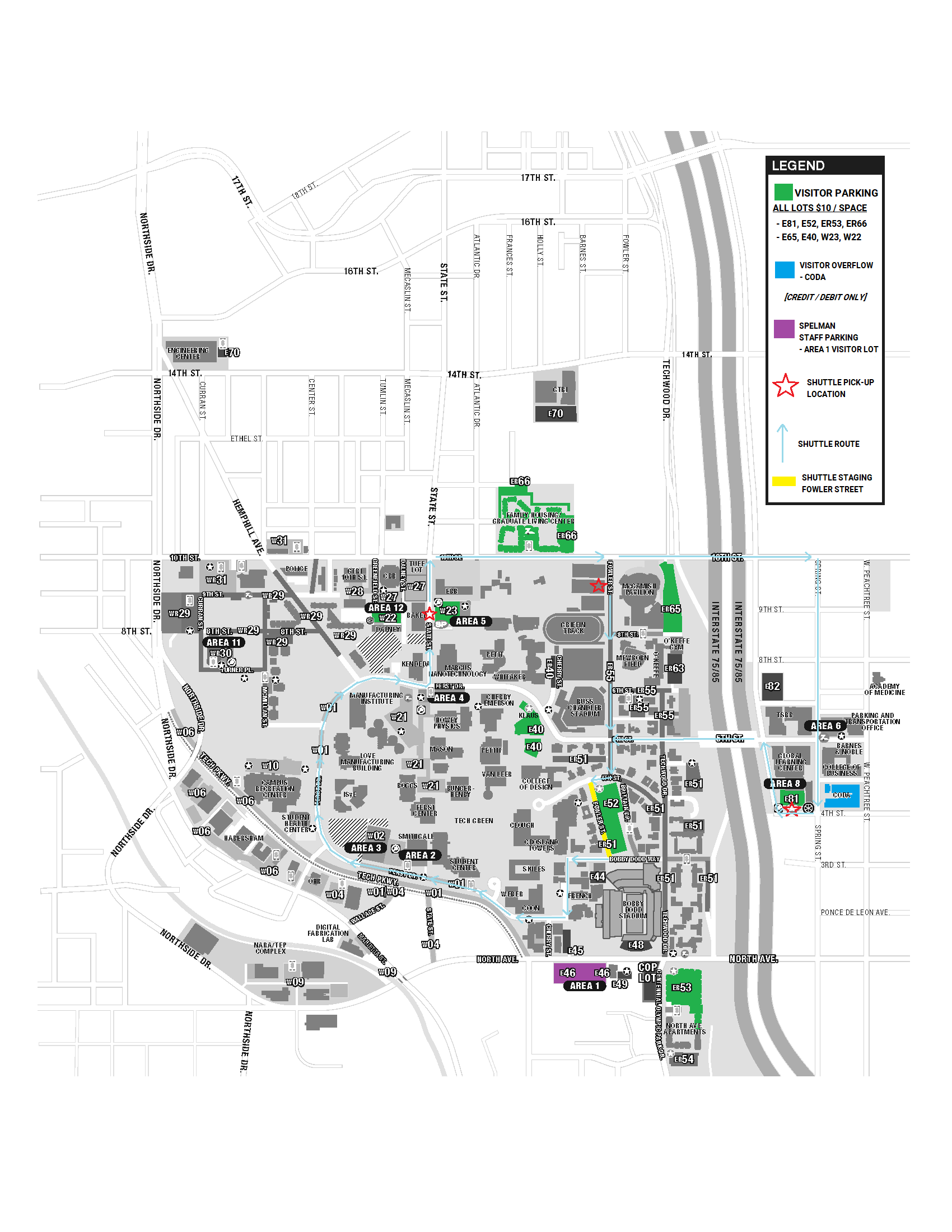 Zones that will be used for the Spelman College Commencement on May 16, 2021.