Georgia Tech Researchers Evaluate the State's Electric Mobility Sector
Goal of industry expansion core mission of gubernatorial task force.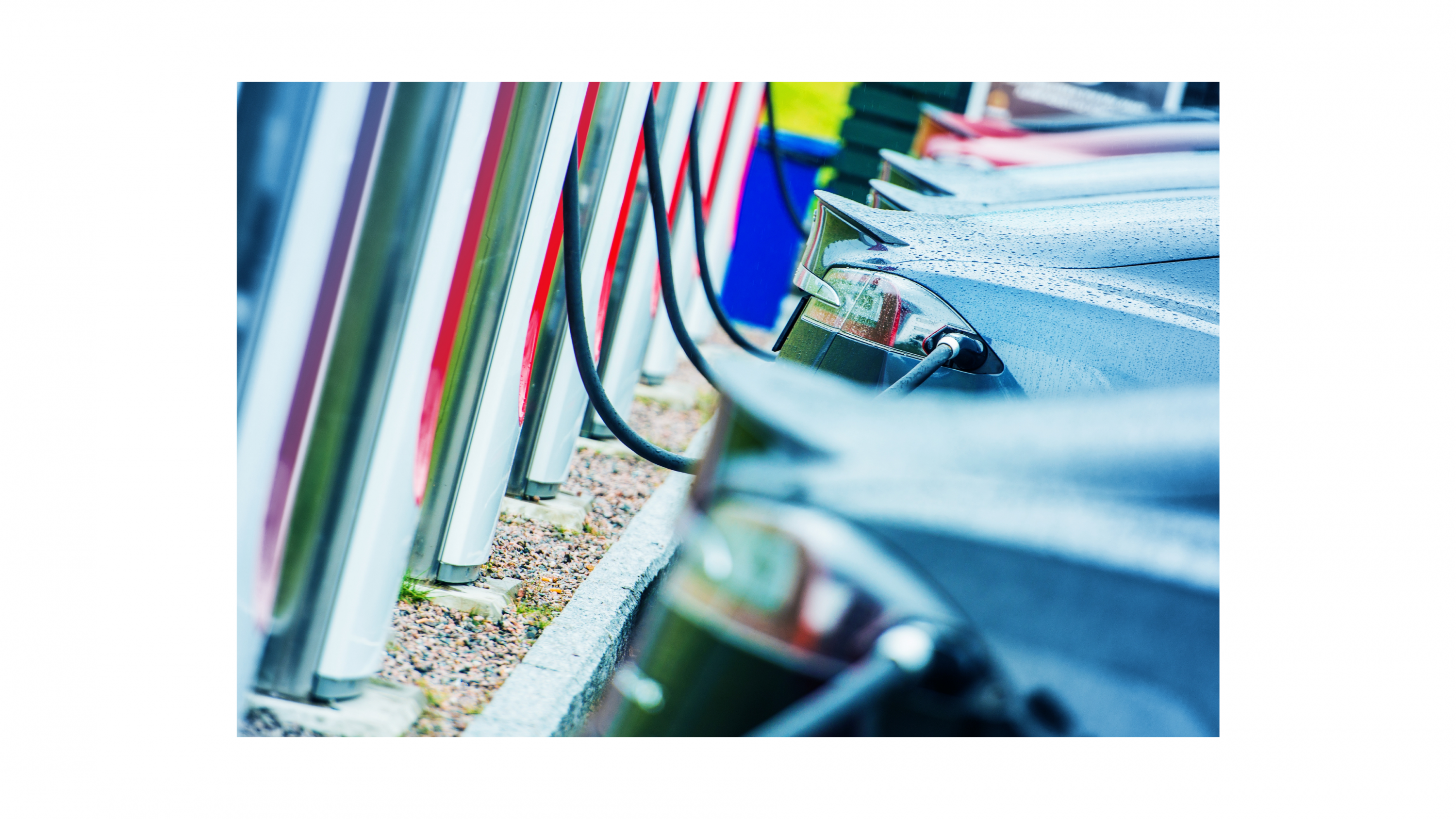 Georgia's electric mobility sector is growing and the state of Georgia is looking to capitalize on that by studying what resources and other components are needed to further expand the industry.
Oct 06, 2021 — Atlanta, GA
As a slate of foreign companies make investments in Georgia's electric mobility infrastructure and more motorists opt for electric vehicles, a panel of experts — including four Georgia Tech researchers — are studying how to best position the state to expand this growing segment of the automotive sector and related industries. 
The Electric Mobility and Innovation Alliance is a collaborative, statewide effort that includes industry, government, electric utilities, and others. Convened in July by Governor Brian Kemp, the Alliance is expected to release its preliminary findings and recommendations by November.
"The Georgia Tech team is helping refine how the guidance can be made more actionable," said Richard Simmons, a principal research engineer and fellow in Georgia Tech's Strategic Energy Institute. "Electric vehicles are going to come, but the state is relying on experts to make sure that state funds are not only well spent, but also to capitalize on federal infrastructure funding that we believe is forthcoming."
Alliance members, who are divided into five committees, are tasked with exploring ways Georgia can help the electric mobility industry's growth through the development of smart public policy and the creation of an environment that allows innovation to thrive, Simmons said.
"The governor would like to leverage the connections between the universities, industry, and some of the other interest groups around electric vehicles so that the executive branch can put in place what's needed to support that growth," he said.
Simmons, who directs Tech's Energy Policy and Innovation Center, is a member of the Alliance's infrastructure committee that is evaluating existing electric vehicle infrastructure and will make recommendations on how to further develop it. It will provide recommendations for adequate distribution and access to charging stations in the state's rural areas, as well as its metro centers, and solutions for short but common trips, such as runs to supermarkets, local attractions, or hotels.
"We are really focused on the hardware and batteries needed to accelerate electric vehicle charging and deployment," said Simmons, whose research at Tech includes the study of electric power, vehicle efficiency, and alternative fuels. "The goal is to identify the most useful allocation of government support so that the benefits of these new innovations in the eclectic mobility sector are most impactful."
A methodical and targeted approach
The Alliance's other committees are focused on workforce, innovation, supply chain, and policy initiatives.
The workforce committee includes Nelson Baker, dean of Georgia Tech Professional Education. In coordination with Georgia's universities, technical colleges, and industry, the committee will outline the workforce development needs for electric mobility manufacturing, related services, and innovation.
"The needs of today's workforce are changing rapidly, and our committee is looking to define what the current and future needs for individuals and organizations are to ensure that Georgia can thrive in this world of electric mobility," Baker said.
Alliance innovation committee members include Debra Lam, executive director of the Partnership for Inclusive Innovation (PIN), a public-private initiative supported by Georgia Tech, that aims to drive innovation across the state.
While not directly focused on electric mobility, PIN has several projects across the state ranging from the evaluation of technologies for vehicle mobility and a shared autonomous vehicle study to smart traffic management pilots.
The innovation committee also includes Greg King, associate vice president of economic development at Georgia Tech.
"Our committee is looking at how we can coordinate all of our resources and what we're doing in terms of research to catalyze electric mobility across the state," said Lam, explaining that Georgia Tech has several research centers exploring different aspects of transportation and mobility. "It's giving us a great opportunity to think about one sector and see what we can do to help Georgia capitalize on the technological innovations that are being created here."
Attractive market for consumers, investors
The state's focus on electric vehicles comes as more of them are on the roads. According to data from the state of Georgia, more than 30,000 EVs are now on Georgia roads, and annual sales are expected to climb at substantive growth rates.
The shift is not just occurring in the consumer market. In May of 2021, Blue Bird Bus Corp., the Fort Valley-based school bus manufacturer, said it reached a milestone of 500 electric-powered school buses sold or ordered. The company projects that by 2030, almost all its bus sales will be from electric vehicles.
Georgia is also seeing an influx of foreign companies in the electric vehicle space that have made several announcements in the past year about projects they have planned for Georgia.
SK Innovation, a South Korean conglomerate, announced a $2.6 billion investment — and the creation of up to 2,600 jobs by 2024 — to build two electric vehicle battery plants in Jackson County. Duckyang, an electric mobility parts supplier also from South Korea, announced it is building two plants near Braselton.
The Netherlands' Heliox — an electric vehicle charging company — calls Atlanta home after establishing its North American headquarters in the city.
TEKLAS, a Turkish electric vehicle parts maker, opened its first North American plant in Gordon County. And Germany's GEDIA Automotive Group, a maker of lightweight auto-body parts, invested $85 million to open a plant in Whitfield County, and create 200 jobs.
"What's happening in Georgia is reflective of a lot of things that Georgia is doing in the energy realm, and we're trying to do it in a Georgia way," said Simmons. "There's a heavy emphasis on connecting Georgia businesses in the electric vehicle space with other big players in innovation, which includes Georgia Tech. Georgia is saying: 'Let's see how this benefits jobs and people and cleans the air in ways that are less top down and more collaborative across our research and innovation ecosystems.'" 
Through the Alliance's work, state leaders will implement policies that not only attract new investments to Georgia, but also support and build upon the existing industry and related sectors.