'Going Greek' for 125 Years
Greek Life Commemorates 125 Years at Tech 
Three years after the Georgia School of Technology was chartered, school president Isaac Hopkins invited a fraternity at Emory to come form a chapter at Tech. With that invitation in 1888, Greek life at Georgia Tech was born.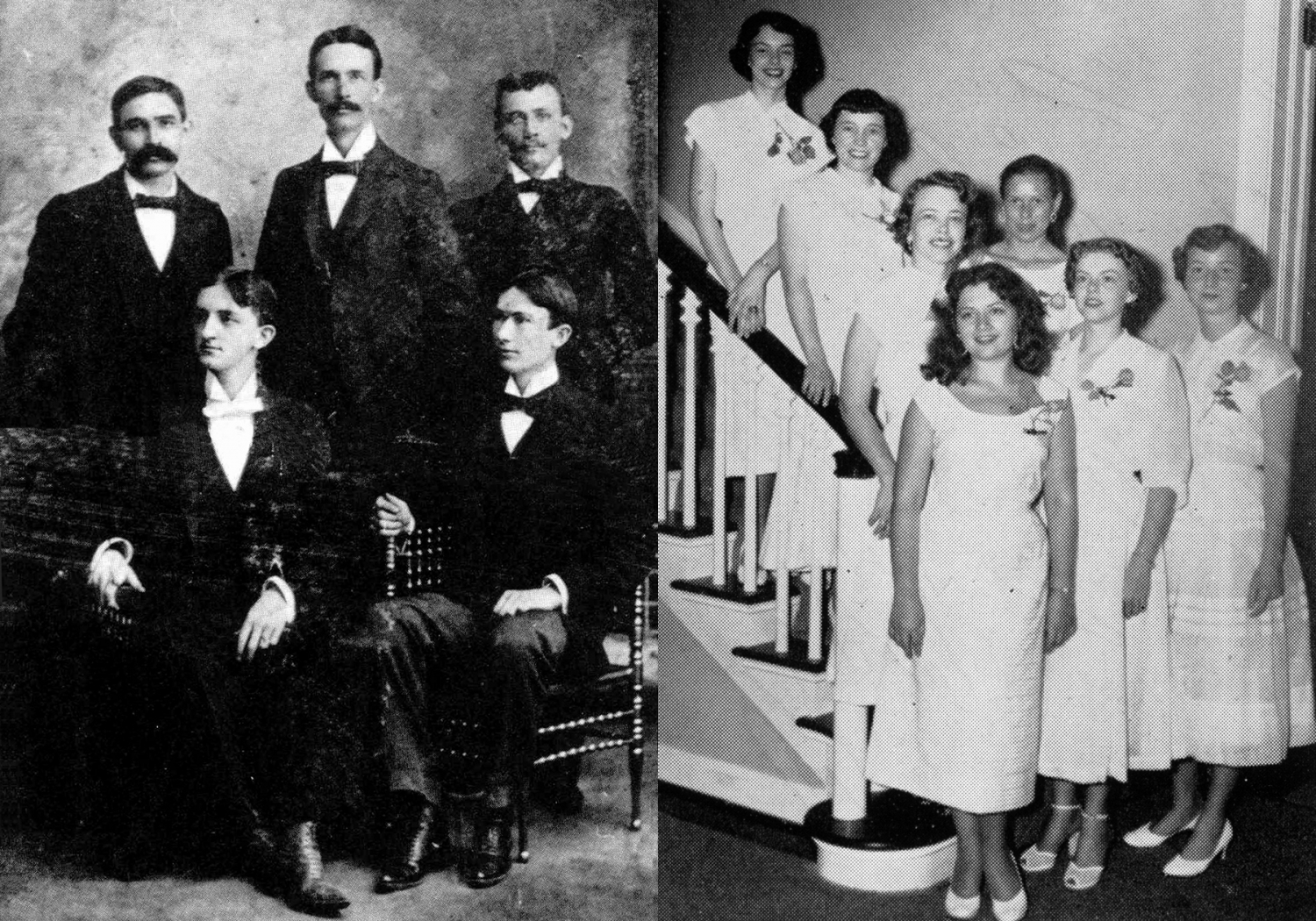 The first fraternity (Alpha Tau Omega) and sorority (Alpha Xi Delta) men and women of Georgia Tech.
It took more than 60 years, but in 1954 Ella Van Leer, wife of Tech's then-president, thought Tech women needed similar support. On what was at the time an overwhelmingly male campus, she helped create a group called Tau Sigma, which eventually became a chapter of the national Alpha Xi Delta sorority.
In the 125 years since it first began, Greek life has been a part of the Georgia Tech experience for thousands of students and alumni — among them golfer Bobby Jones (Sigma Alpha Epsilon), former Dean of Students James Edward Dull (Pi Kappa Phi), Atlanta City Councilman Alex Wan (Kappa Sigma), astronaut Jan Davis (Alpha Xi Delta), and former IBM and Microsoft executive Deborah Nash (Alpha Chi Omega).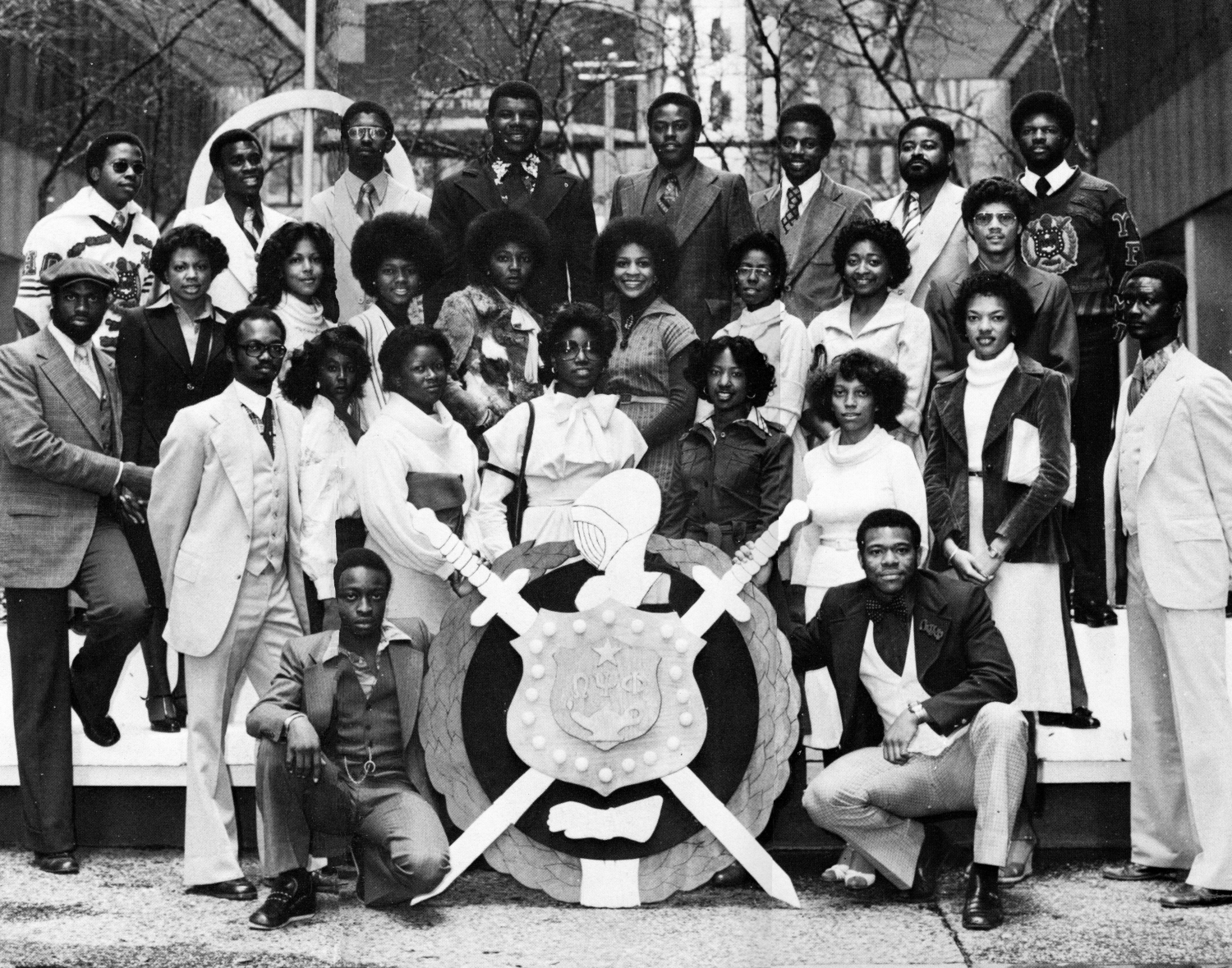 Omega Psi Phi, a National Pan-Hellenic Council fraternity, was founded at Georgia Tech in 1978​.
Today, 24 percent of Tech's undergraduate population is affiliated with a Greek organization. The Greek community is composed of 32 Interfraternity Council (IFC) fraternities, eight National Pan-Hellenic Council (NPHC) fraternities and sororities, nine Collegiate Panhellenic Council (CPC) sororities, and seven Multicultural Greek Council (MGC) fraternities and sororities.
The diverse men and women in these groups are known for many things: On the lighter side, there's fervent Homecoming and Greek Week competitions, brightly colored tank tops, and beautiful homes lining East campus. But beyond that, this group values high academic achievement, campus involvement, leadership, and generous service to the community.   
 
Academic Excellence
Though being Greek often comes with added obligations and responsibilities, Greek students excel in Tech's rigorous academic environment. Students who are members of Greek organizations achieve consistently higher grade-point averages than non-Greek peers. Greek Life also impacts freshman retention rates and graduation rates: Greek freshmen are nearly 3 percent more likely to return to Tech for their second year, and Greek students are 10 percent more likely to graduate from Tech within six years.
"This is a group of students that is committed to academic and professional success," said Tanner Marcantel, assistant dean of students and director of Greek Affairs. "They perform at a high level while they're here, get good jobs, and leave here representing Tech well."
For many, academic success skills first develop within their Greek house or circle of friends.
"During the associate process with Theta Xi, I constantly witnessed the study habits of older brothers," said Mason Elledge, president of Tech's Interfraternity Council. "Whenever I have struggled with a course or subject, I have been able to approach a brother in my fraternity or a close friend in another chapter who helped me work through any misunderstandings." Greek involvement also presents students with opportunities to tutor others, bolstering their own academic confidence and knowledge of course material.
 
Service to Community
Outside of classroom success, Greek students commit time to the community in staggering numbers. During the 2012-13 academic year, Greek students raised $206,000 for local and national nonprofits and served more than 48,000 hours in the community. Many chapters partner with national groups and hold annual events to support causes such as domestic violence prevention, autism and cancer research, and ending hunger.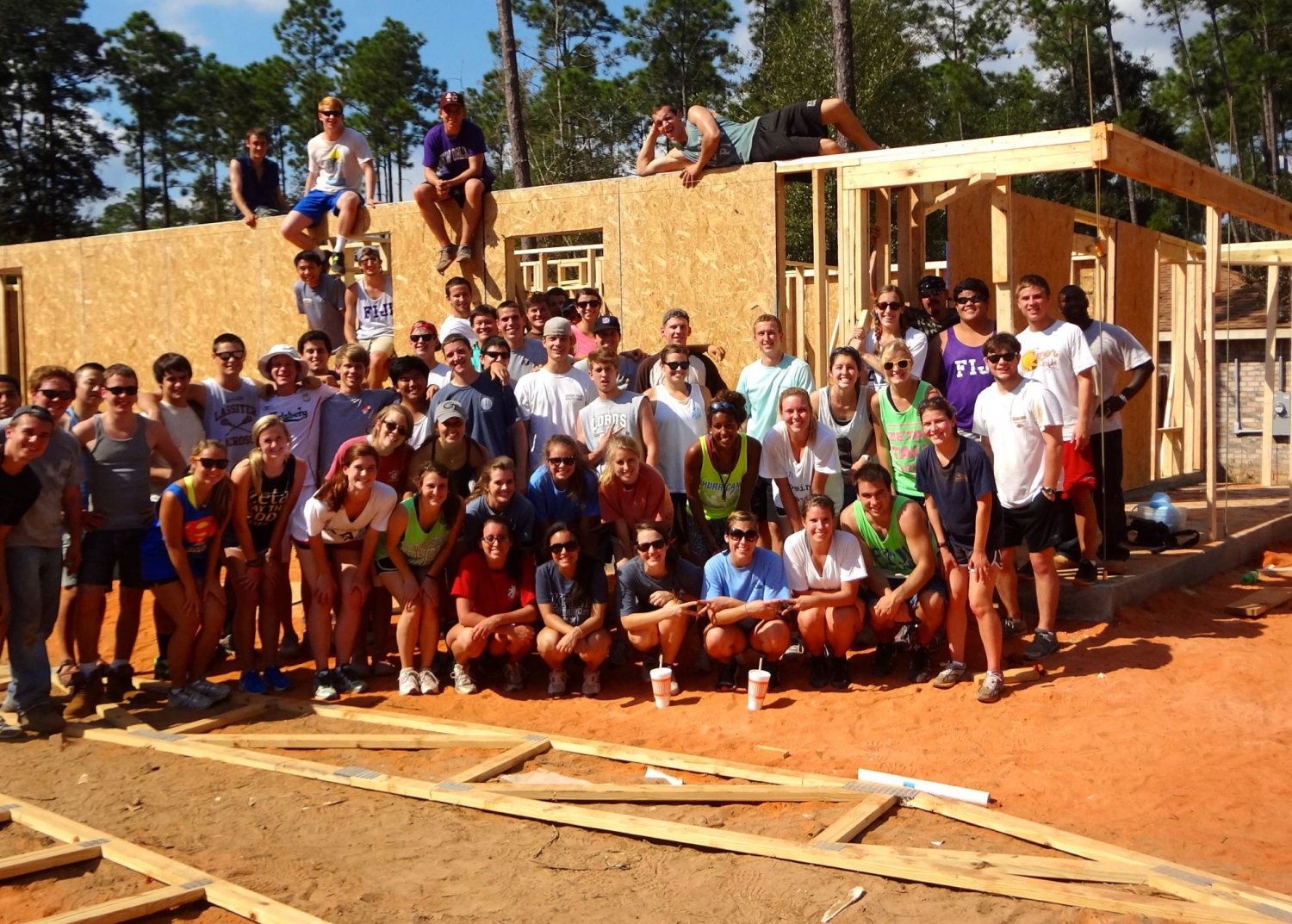 Students participate in a philanthropy project led by Phi Gamma Delta in 2012.
The Greek spirit of service can also be seen in student involvement in other campus organizations. This year, almost 70 percent of Greek students are also members of other campus organizations, and nearly 1,000 hold leadership positions in organizations outside of their Greek chapters.
Though many associate an alcohol-fueled party culture with the Greek community, it was a group of Greek students who last year founded Wreckless, an organization that puts on large-scale, non-alcoholic parties.
"We want to provide a solution to the rise in mental health issues and to show college students how fun safe partying can be," said Clark Howell, a fifth-year industrial engineering major and co-founder of Wreckless.
Though his involvement with Wreckless is separate from his Greek affiliation with Lambda Chi Alpha, Howell was inspired by his fraternity's rituals and values to find ways to have a positive impact on others. Greek students have also contributed to the annual Safe Spring Break event with the Georgia Tech Police Department, eliminating human trafficking with One Voice Atlanta, and representing Tech in worldwide competitions such as iGem. 
"The Greek community supports Georgia Tech more than any other population of students," said Marcantel. "A lot of campus initiatives have been helmed by a member of a fraternity or sorority, not for the credit their chapter will receive, but because they love Georgia Tech."
 
The Future
The Greek community will soon welcome a new fraternity to campus: Triangle, a national social and academic fraternity for engineers, architects, and scientists. The group was founded in 1906 by civil engineering students at the University of Illinois and will offer Tech students another option for finding a place for brotherhood on campus.
As Greek life grows, student leaders and staff continue to evaluate how Greek life can evolve to maintain relevancy among Tech students. Collegiate Panhellenic Council President Caroline Freeman hopes students will continue to nurture a sense of community for its members. 
"It makes wearing bow ties as often as possible seem normal ... [and] it has provided me with many great mentors."
"My hope for our future as a community is that we will continue to live in fellowship, to encourage one another when times are bad, and to celebrate when times are good," said Freeman. "[I hope we] push one another to grow as people so that we will leave Georgia Tech and our Greek experience ready to serve the world around us, and ready to make the world a better place."
In the meantime, students, faculty, and staff will celebrate 125 Years of Greek Life throughout the 2013-14 academic year, and hopefully create more experiences like the ones Clark Howell has had.
"Greek Life has blessed me with opportunities to lead, to experience hardship, and to love all types of people, along with many social and academic advantages," Howell said. "It has given me an excuse to goof off, to dress up in costumes that rid me of my dignity, and to yell loudly at sporting events. It makes wearing bow ties as often as possible seem normal. It gives me a platform to be a mentor and to share my experiences. It allows me to dig deep and share life with many incredible men. It has helped me network and seize job opportunities, and it has provided me with many great mentors. There are few things I love more than being Greek."
Writer: Lauren Spikes, Student Communications Assistant