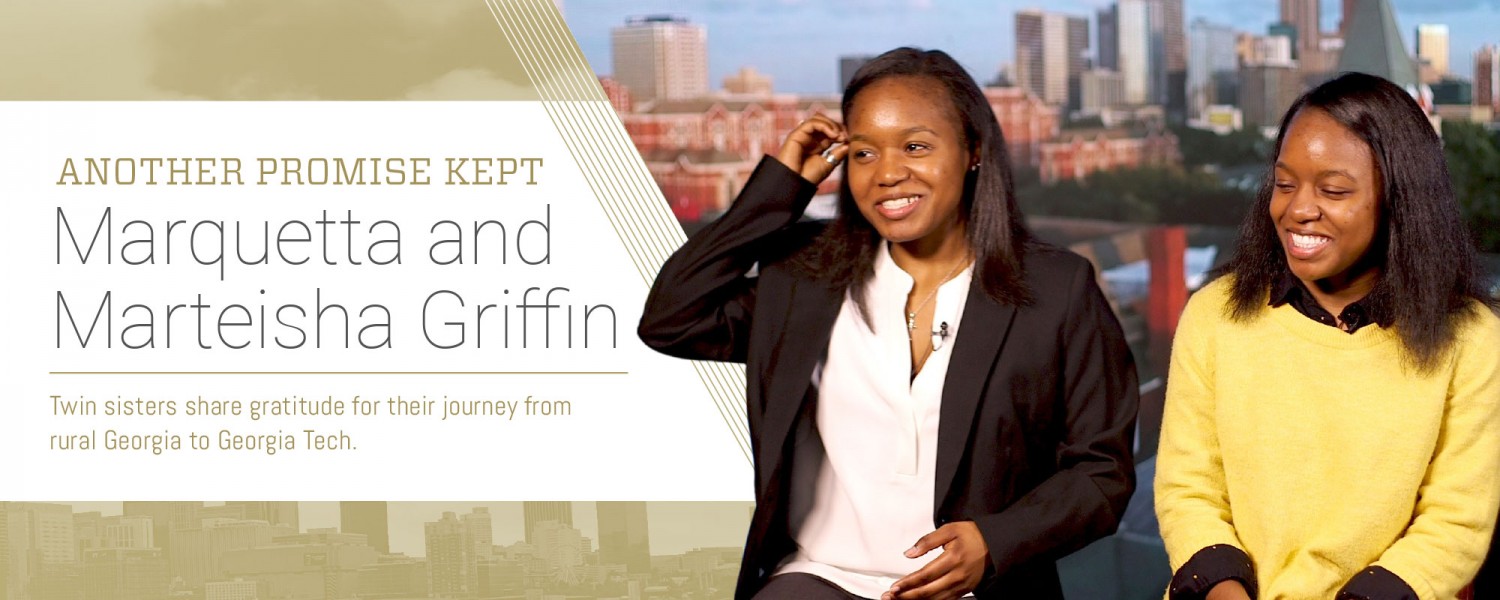 Marquetta and Marteisha Griffin, Mechanical Engineering Major and Biology Major
As first-generation college students from rural Georgia, twin sisters Marquetta and Marteisha Griffin anticipated having to take out student loans to fund education costs not covered by scholarships.
That is, until they received news that they qualified for the G. Wayne Clough Georgia Tech Promise Program, the scholarship program designed to offer the opportunity of a debt-free degree to eligible students from low-income Georgia families.
Video: Marquetta and Marteisha share how Tech Promise has changed their lives, and why they want to encourage other rural Georgia students to follow their college dreams.
Marquetta and Marteisha hope their story encourages other low-income, rural students who have dreams of going to college but are hesitant about pursuing them due to financial concerns. "You do not have to have [the finances] figured out. There are many opportunities in college if you work hard in high school."
After graduating from Georgia Tech, Marquetta plans to pursue an engineering career in the automotive industry, and Marteisha will continue her education to become a physician assistant.
Tech Promise picks up where Georgia's HOPE scholarship and other financial aid options leave off. It is available to dependent Georgia residents pursuing their first undergraduate degree at Georgia Tech whose families have an annual income of less than $33,300.
---
CREDITS
Video: Adam Karcz, Troy Robinson
Writer: Elizabeth Driver
Editors: Brigitte Espinet, Margaret Tate
Design: Monet Fort
Learn More About the Program