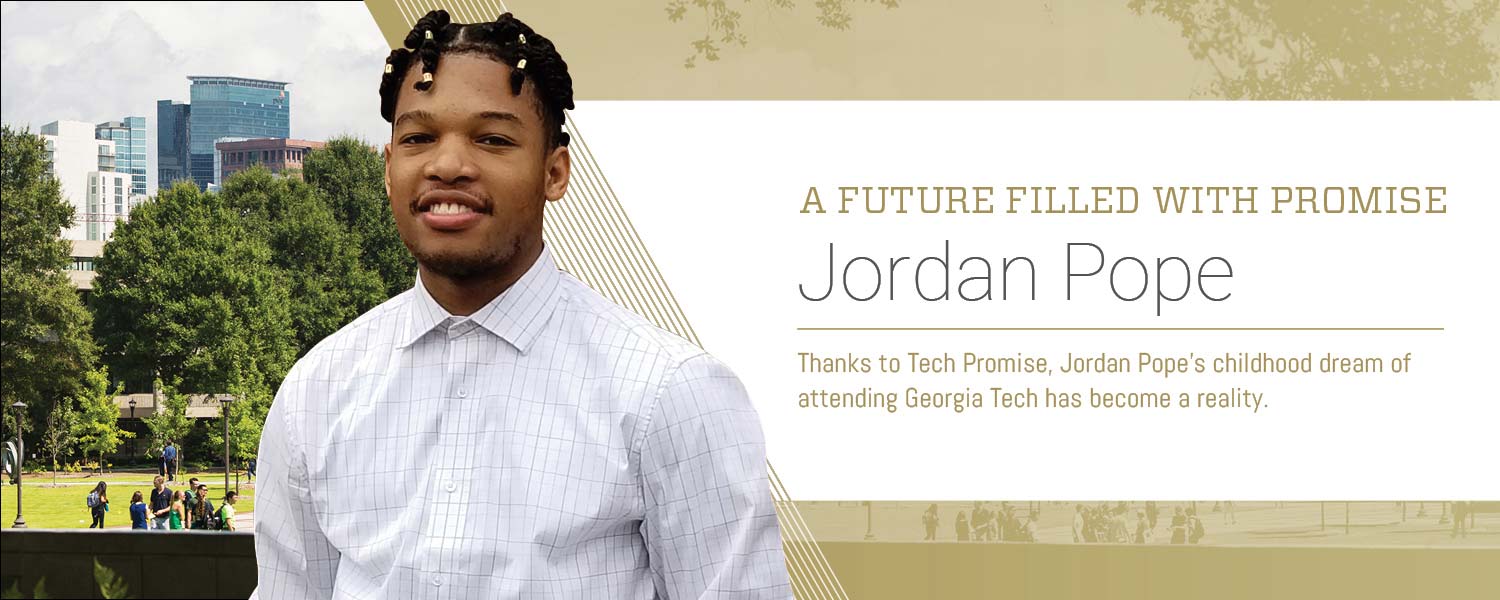 For many high school seniors, the cost of college tuition is one of the major determining factors in their final college choice. Several find themselves in the predicament of having to choose between their dream school — and avoiding a financial decision that could be burdensome for years to come.
That was certainly the case for third-year business major Jordan Pope, who realized from the outset that he could not afford university out-of-pocket.
Dreams of College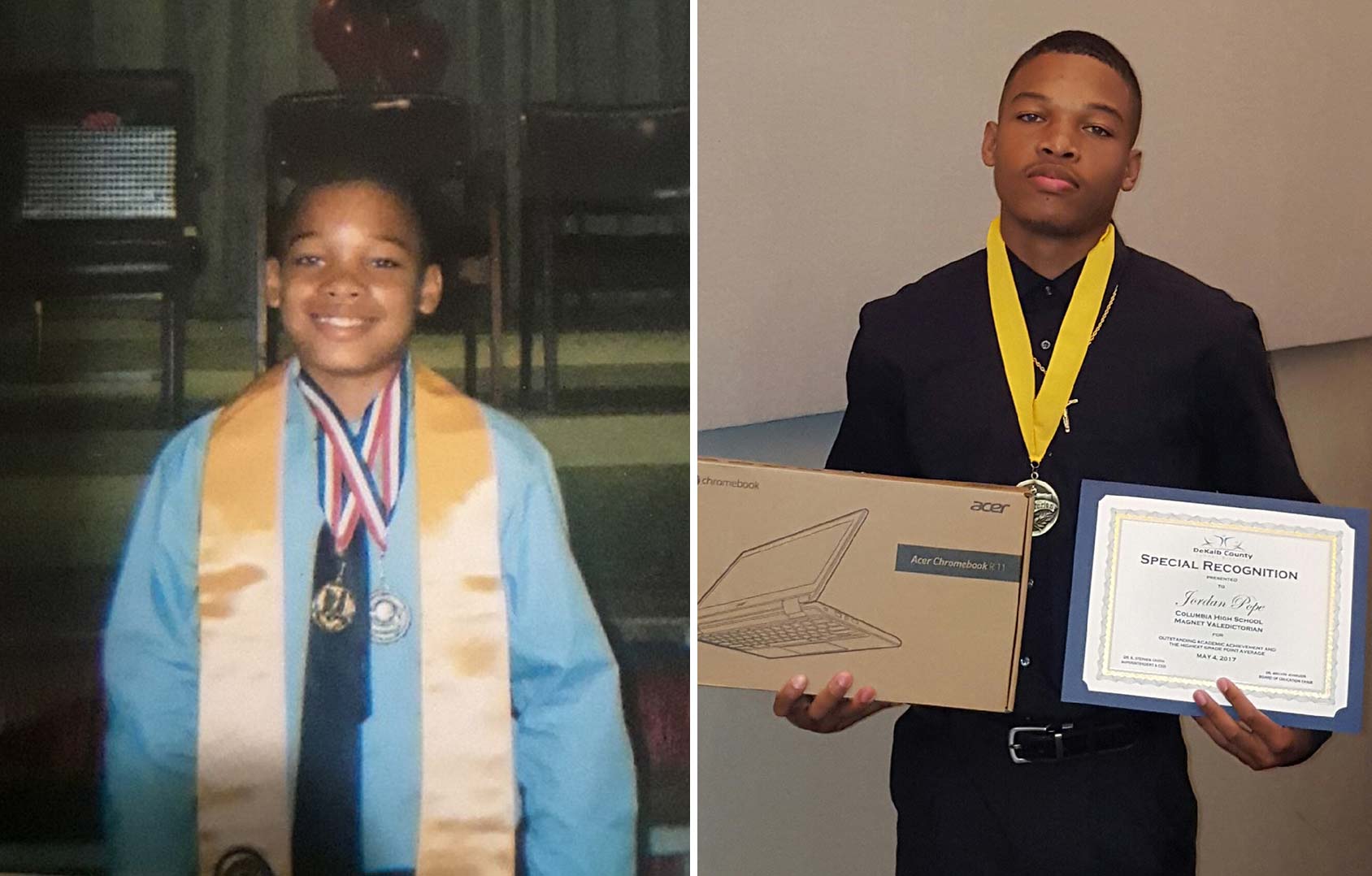 From an early age, Jordan knew he wanted to go to college, and Georgia Tech was always at the top of his list. So he focused on doing well in school.
"I was determined that, if I worked hard, I would go to a good college and have the opportunity to do something big," he said.
But when Jordan was just 7, his parents divorced. Jordan's mom moved with him and his younger brother to Decatur, Georgia, to live with their grandmother. This was a difficult time for their family. Jordan had to adapt to a new family dynamic, and he also had to transition to a new home environment, adjust to a new school, and make new friends.
Jordan did not let this adversity get in the way of his college dreams, though. In fact, it motivated him to work even harder in school. By the time he entered high school, he was excelling academically and quickly stood out as a top student in his class.
A Tough Decision
But when it came time to apply for college his senior year, his aspirations seemed more out of reach as the actuality of his family's financial situation began to set in. Jordan became increasingly concerned about how he was going to pay for his education. He began applying for any scholarships he could find.
"I could not afford school out-of-pocket. I knew if I did not receive scholarships, I would have to either take out loans or just not attend school," Jordan said.
He did receive a full-ride scholarship to another school but ended up declining it so he could remain near his family. He had no idea what was coming next.
"I was very hesitant to turn down the scholarship, because it was the only one I had at the time. It was one of the hardest decisions I have had to make," Jordan said.
As luck would have it, just then, Jordan found out he had been accepted to Tech and awarded the full-ride Tech Promise Scholarship. His longtime dream would now become his reality.
Inspiration for All
Jordan hopes his story inspires other students who would ordinarily feel that they can't have access to a school like Georgia Tech because of financial constraints.
"It doesn't matter where you come from; it matters how much effort you put in," he said.
Once he graduates from Tech, Jordan hopes to pursue a career in operations supply chain management, either with a corporation or sports organization.
"My life goal is to help my family, not only financially, but setting them up for success long-term," Jordan said. "Tech Promise gave me hope and a sense of security in my college education."
And because of the difference that it made in his life, Jordan hopes to establish a Tech Promise Scholarship one day.
---
CREDITS
Writer: Elizabeth Driver
Editors: Jennifer Carlile, Brigitte Espinet
Design: Katya Kouznetsova
Learn More About the Program