10 Years of Tech Promise
By Kristen Bailey May 1, 2017
In 2007, Milton James was starting high school in Washington, Georgia. He didn't know it, but some people already had students like him in mind for Georgia Tech.
It was students such as James who inspired the creation of the G. Wayne Clough Georgia Tech Promise Scholarship program 10 years ago. Tech Promise makes it possible for academically qualified in-state students with family incomes below $33,300 (150 percent of the federal poverty level) to earn a Georgia Tech degree debt-free.
"I was shocked," James said of learning he had earned the scholarship. Now earning a degree in industrial and systems engineering, he applied to Tech because he saw it as the most prestigious school in Georgia, not knowing that Tech Promise existed. It would be an ideal solution: As an honor graduate from a school that produced few, James had been encouraged to look at Ivy League universities that could offer hefty financial aid. He also had out-of-state schools scouting him for football. But James wanted to be closer to home to be near his mother, who is on dialysis.
Tech Promise made that possible.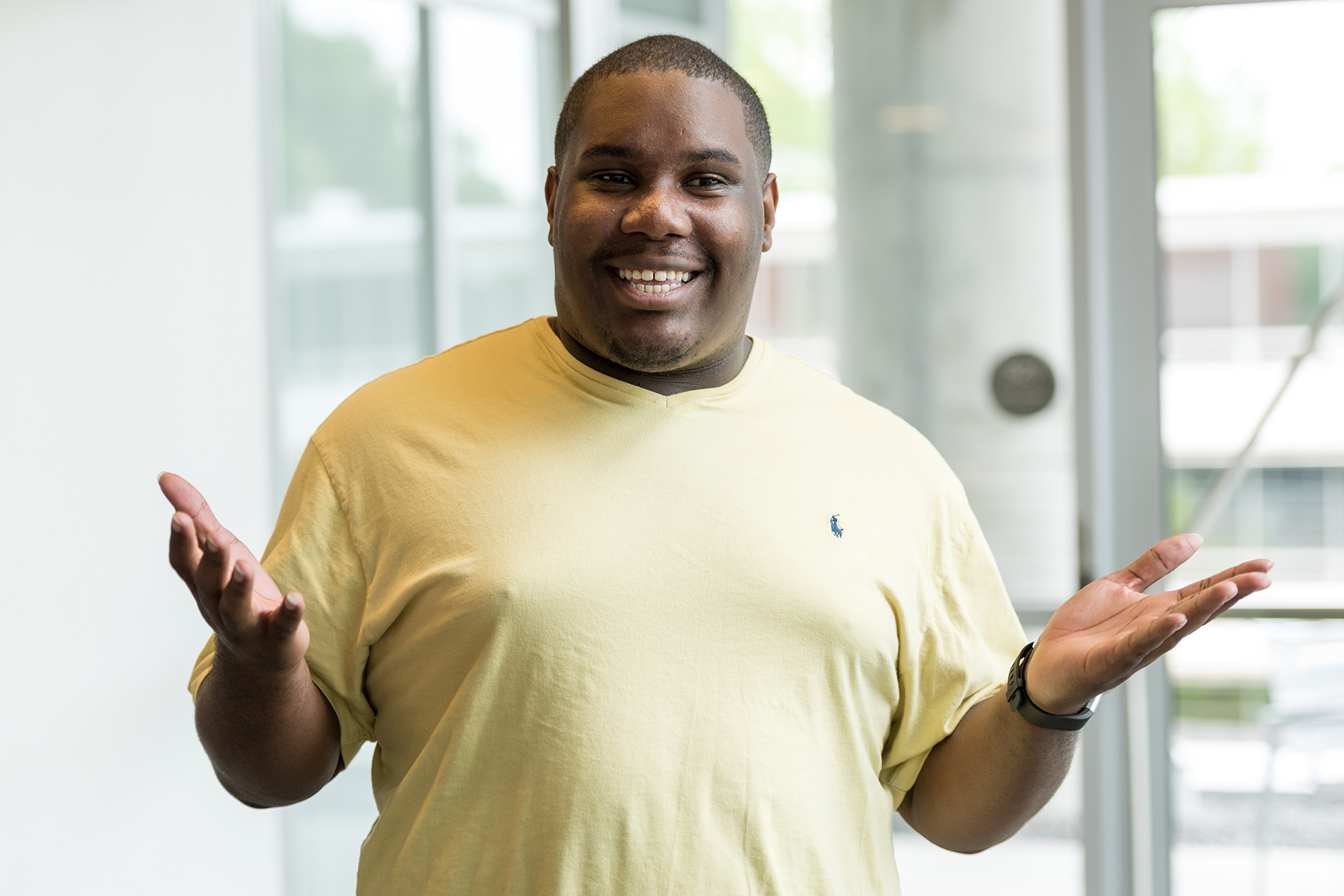 Milton James
"I knew college was this thing I was supposed to do, but didn't know how I would do it," he said.
For Heather Johnston, a public policy major, the scholarship was a surprise for a different reason. Her sister, Crystal, was already a student and Tech Promise scholar at Tech, so she knew about the program, but she thought the door had closed as an option for her.
"I wasn't supposed to have an application in at Tech," she said. "I was applying to schools through another financial aid program and you had to withdraw applications from any schools that weren't part of it. I had called to make sure my application at Tech had been withdrawn, but then I got my acceptance letter anyway."
After her sister left for college and her parents split up, Johnston had taken on much of the burden of caring for her brother and father while also attending high school in Blue Ridge. She worried about leaving them to come to Tech but took the scholarship (and encouragement from her sister) as a sign she had to go. She came to Tech wanting to study something that would let her make a difference.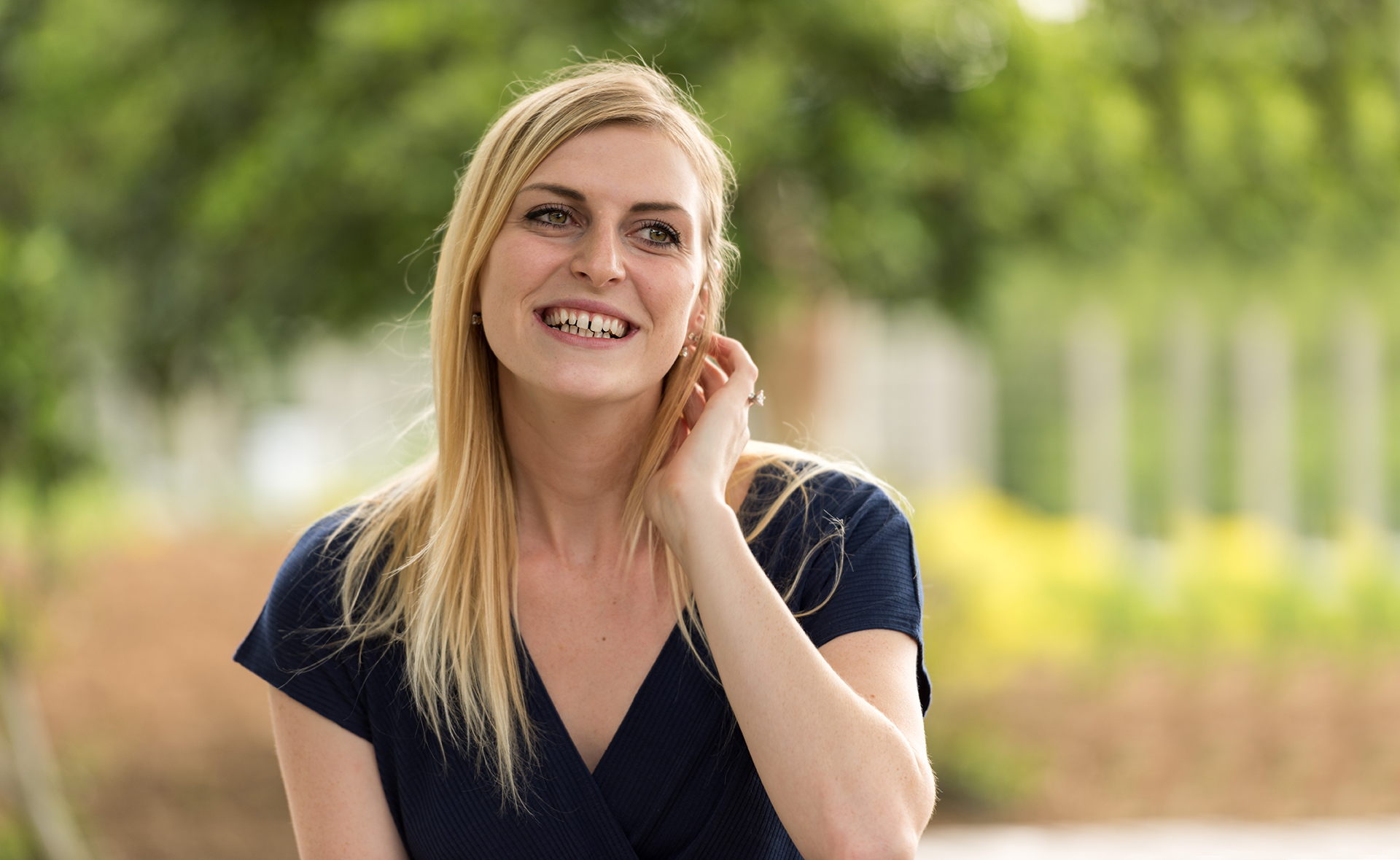 Heather Johnston
"I think that's why I'm interested in recycling. Everything is more valuable when you grow up poor and don't have anything," she said. "I was interested in issues of economics and the environment, and I can tackle both through public policy."
Jerry Lin, a biomedical engineering major, was attracted to Georgia Tech for its prestige. He looked at other schools, but academics and Tech Promise brought him here.
"I knew my family didn't have a lot of disposable income, and I was kind of on my own."
"I knew my family didn't have a lot of disposable income, and I was kind of on my own with it," he said. Lin estimates he applied for between 30 and 40 scholarships in high school, thanks to help from high school guidance counselors who sent out lists of opportunities.
"A lot of people just apply only to big name scholarships, and I got one of those, but the smaller local ones stack up even if each one is only a little bit," he said. "And Tech Promise covered the rest."
With their debt-free college experiences behind them, these graduates are getting ready for their next chapter.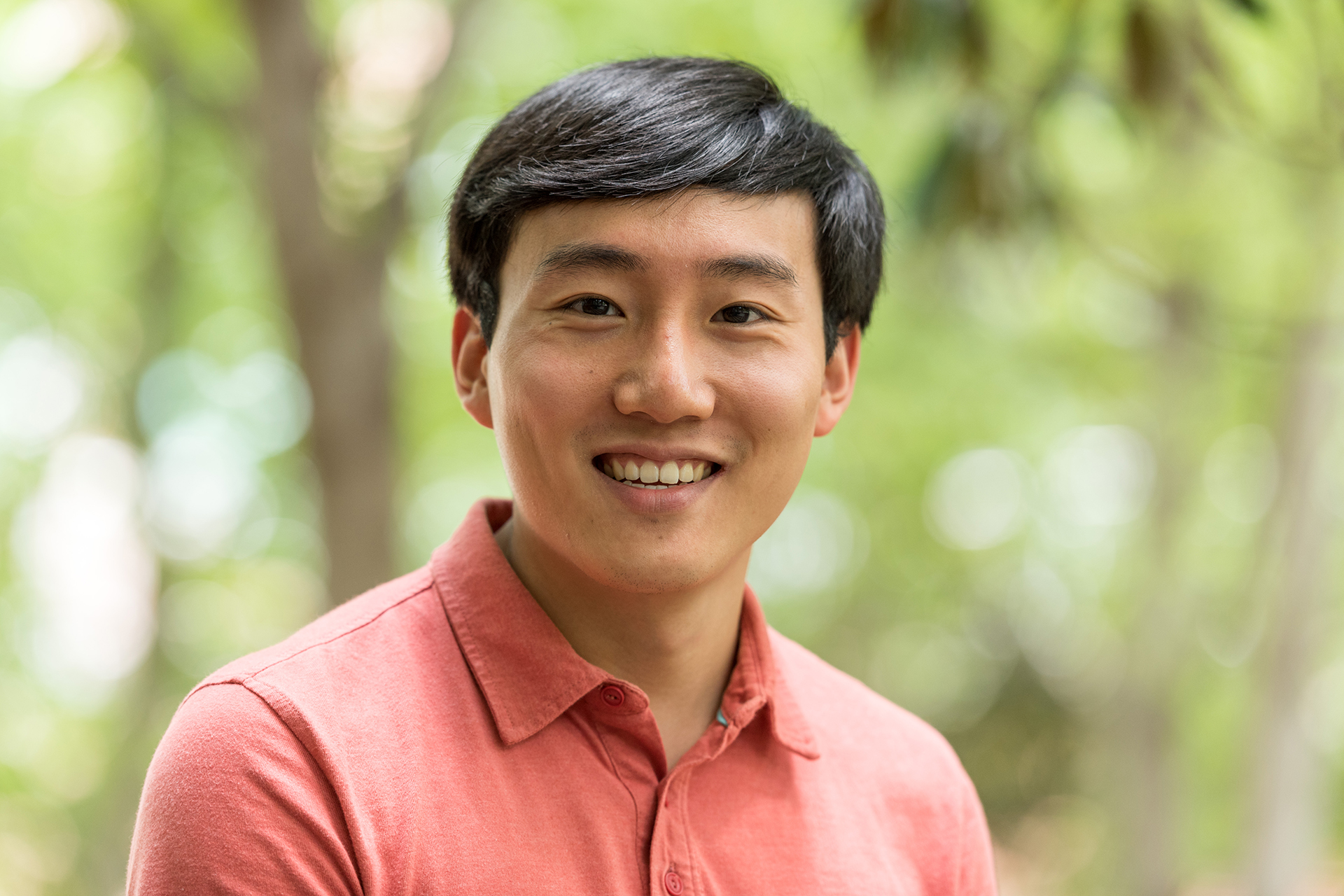 Jerry Lin
Lin picked up a minor in scientific engineering and computing, which helped him discover a love for engineering that outweighed his earlier career aspirations in medicine. In the fall, he'll move to Washington, D.C., to work as a software quality assurance engineer with Applied Predictive Technologies, which helps companies figure out how and where to apply promotions (such as the recent implementation of all-day breakfast at McDonald's). 
As for Johnston, she has had numerous internships, her favorite being a stint in Washington, D.C., through the Energy on the Hill program. She also worked in the College of Computing's enrollment, outreach, and community engagement office, which organizes K-12 camps and programs.
Now that she's applying to full-time jobs, she's setting new financial goals — long-term, buy her dad a house; short-term, plan a wedding. Johnston's fiancé, also a Tech graduate, proposed last fall on the roof of Clough Commons.
Johnston also wants to give back to Blue Ridge and help other students be more aware of opportunities to help them get to college.
"Even applying to college is expensive," she said. "Fifty dollars is a lot when you never have more than $10 in your pocket."
For Lin, some of his best memories were made through his fraternity, which also helped him develop as a leader and save money since he could live in the house. He also studied abroad at Georgia Tech-Lorraine, something he would not have been able to do without his scholarships.
While there, the downtime and travel opportunities let Lin discover new hobbies, including an interest in biking he's kept up since he returned.
"I didn't realize how much I liked being outside until I had the chance to explore Europe instead of doing homework," he said.  
James is graduating after six years at Tech, and his undergraduate career has presented countless opportunities for personal growth. He was a member of the Honors Program, the National Society of Black Engineers, and GIFTED ministry. He also was a FASET orientation leader, a resident advisor, and a student assistant in several campus departments.
"I want to come back as a mentor and work with students who are having a hard time ... I want to show other students they can do it."
He spent a summer in China studying abroad, during which he took an Outdoor Recreation Georgia Tech trip to hike and camp around unmarked parts of the Great Wall. He even started a dance troupe that performs to Beyoncé songs at campus events.
Perhaps most importantly, though, James has earned a sense of self.
"I spent the first half of college trying to fit in," he said. "I finally realized you just have to be yourself. If you do what makes you happy, you're going to be successful. Keep your originality."
After graduation, James will stay in Atlanta to work at The Home Depot's corporate headquarters in Smyrna. He plans to stay involved on campus, in particular through Mentor Jackets. James has benefited from his mentor relationship with Stephen Webber, a fellow Tech Promise Scholar and Home Depot employee who graduated in 2013. Tarik Small, a graduate who is part of Tech's Young Alumni Council, has also been a steadfast advisor. 
"I want to come back as a mentor and work with students who are having a hard time and not performing well," he said. "There were about two years I didn't think I'd make it to graduation. I've never had a high GPA. I want to show other students that they can do it."