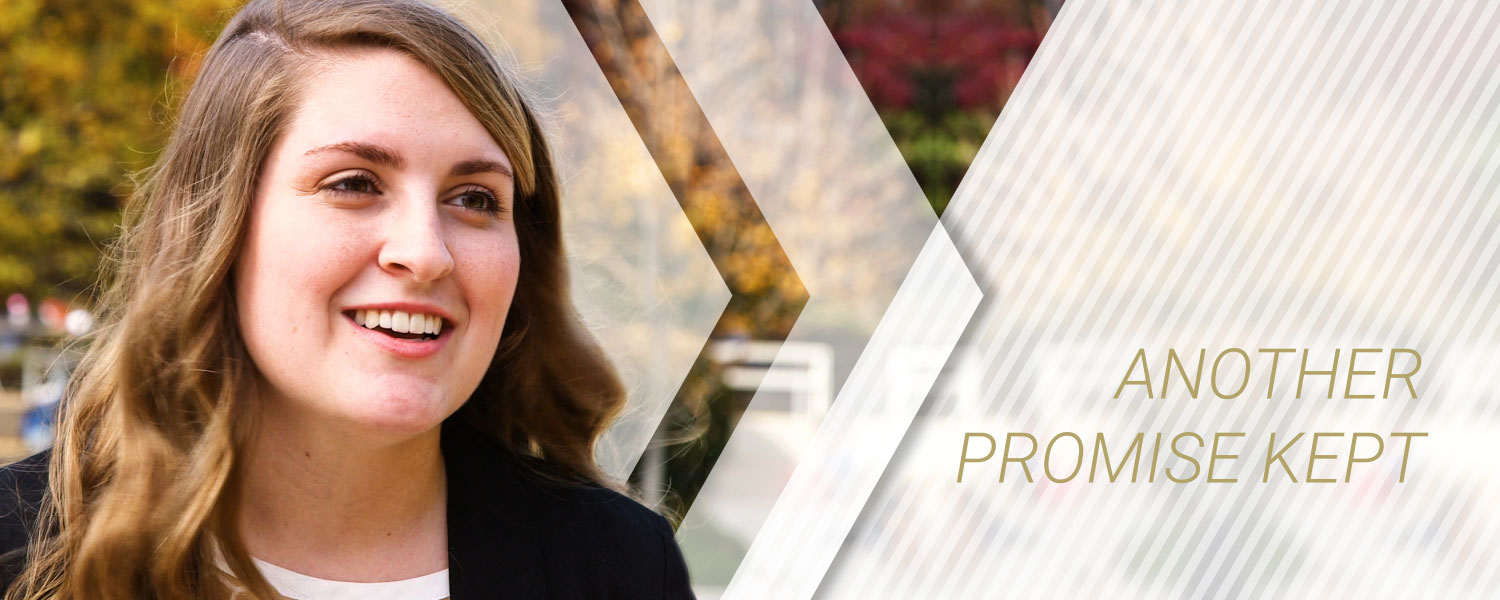 Another Promise Kept
For many high school seniors, the elation that comes with learning that they've been accepted at one of the nation's most prestigious schools is often quelled by the sobering thought of "Wait, how am I going to pay for college?"
That was certainly the case for biochemistry major Courtney Shirley who, when she was about to graduate from high school in 2014, considered the financial aspect of attending college "as quite a worry and burden."
That is, until she got the news that she qualified for the G. Wayne Clough Georgia Tech Promise Program. 

When she learned she had received the Tech Promise Scholarship, Courtney Shirley cried, thinking, "I don't have to worry anymore. I can go to Georgia Tech and achieve my dreams."
Tech Promise picks up where Georgia's HOPE scholarship and other financial aid options leave off. It is available to dependent Georgia residents pursuing their first undergraduate degree at Georgia Tech — whose families have an annual income of less than $33,300.
Learn More About the Program