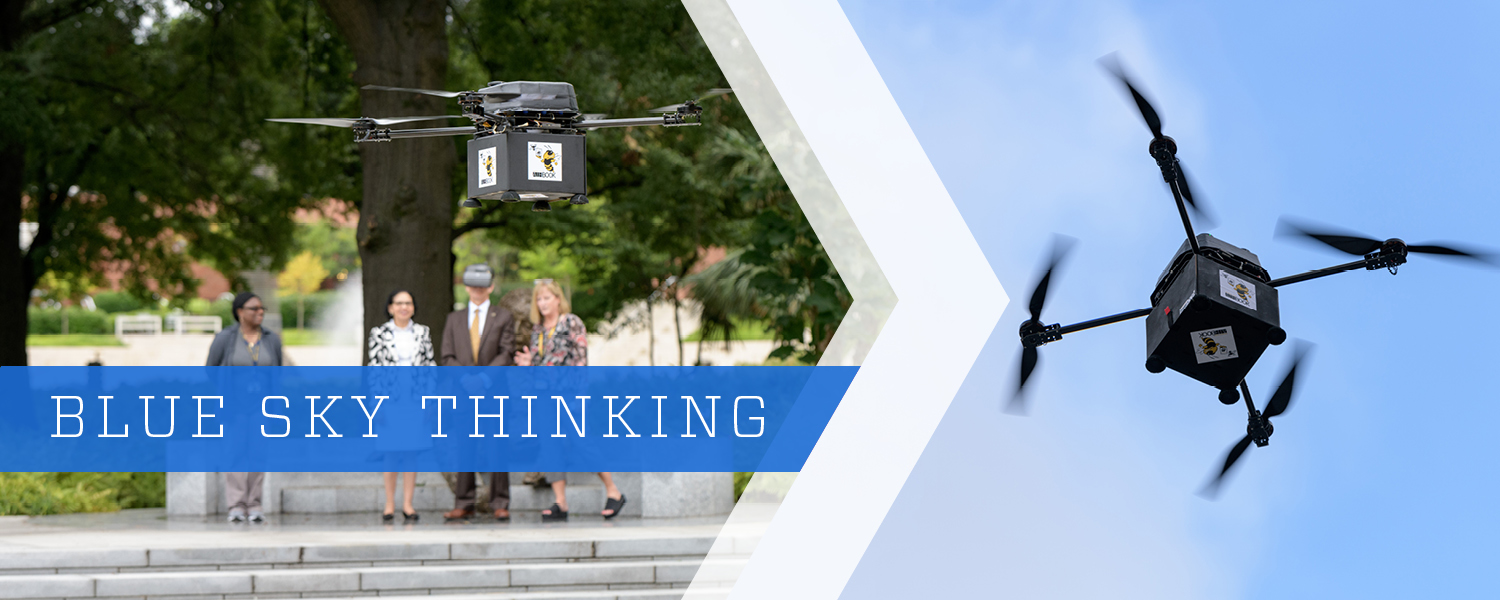 Blue Sky Thinking
Published September 13, 2018
Could your future include receiving books via drone? Maybe.
Georgia Tech's Library Next project is leading the way in defining the 21st century research library. Most of the Institute's collection of hardcover books has moved to the joint Emory-Georgia Tech Library Service Center (LSC) about four miles east of campus. This move is allowing the Library's physical spaces to evolve to meet the changing research, teaching, and learning needs of the Tech community via advanced research, educational, and communications technologies.
As part of this evolutionary process, the leadership and staff of the library are focusing on devising new service delivery models. One idea that recently underwent preliminary testing is the use of drones to deliver hardcover books from the LSC to campus. While this approach is in the earliest stages of development, library staff are hopeful that at some point drone delivery service can be provided within a 30-minute timeframe. Watch the video below to learn more.
---
CREDITS
Video: Troy Robinson, Micah Eavenson, Maxwell Guberman, Adam Karcz
Editor: Dan Treadaway
Design: Erica Endicott