Class Notes with John Cressler
By Lyndsey Lewis | September 29, 2016
Engineering a Life by Studying Religion
An engineering puzzle: How do you assemble a class about religion at a place like Georgia Tech?
Professor John Cressler faced this question not too long ago. First, he figured, he had to attract the right undergraduates, so he wrote a syllabus accordingly:
"This course will gather together a diverse set of students who are serious about their spiritual lives," it read, "and yet who are also studying hard to be Georgia Tech's next cadre of world-class graduates."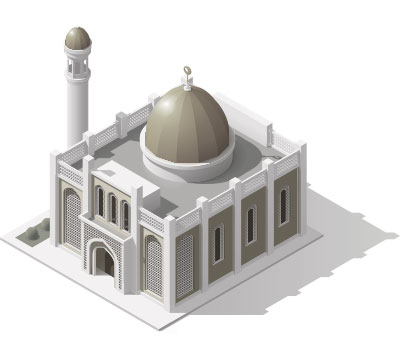 There is surely no other Tech class with similar prerequisites, because there is no similar class at all. And once the course — Science, Engineering and Religion: An Interfaith Dialogue — began this past spring, Cressler realized his students had been yearning for something like it.
He understands that desire himself. Cressler has never taught liberal arts — he is the Schlumberger Chair Professor in the School of Electrical and Computer Engineering. But when the idea for this course came to him during a spiritual retreat, he knew he had to pursue it. Given his longtime interest in world religions — he's the author of a historical fiction series set in Moorish Spain — Cressler recognized how a course about both science and religion could fit into Tech's mission.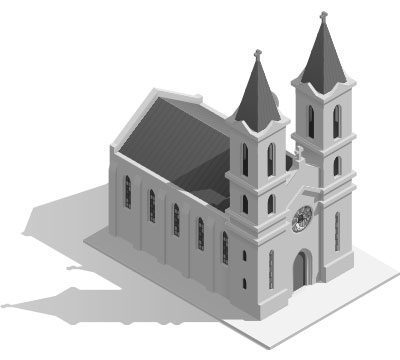 With his class, which included undergraduates from across all majors and years, he hoped to expose students to new ideas, encourage them to consider overlaps between science and faith, and place their own beliefs in new contexts.
"The class is in no way about changing your worldview," Cressler said. "It's about getting to know what your worldview is and putting bedrock underneath it."
To that end, his students' first assignment was a two-page essay about their backgrounds and personal beliefs. Then, during the last class of the semester, they reread their pieces and wrote new ones about how their opinions had shifted or remained firm.
In between those essays, the group explored a broad spectrum of religious viewpoints. Students pored over required readings, of course, but they also visited Al-Farooq Masjid, a mosque just north of Georgia Tech's campus. They went to Cristo Rey Atlanta Jesuit High School, where they discussed service and charity. They saw the play "Disgraced," about American Muslims, at the Alliance Theatre.
"It was an absolutely spectacular teaching experience," Cressler said.
One day, he referenced the 1997 movie "Contact," which is based on a Carl Sagan book and addresses the relationship between faith and science. No one in the class had seen it.
What to do? Host a screening, of course. The class got together at the Technology Square Research Building and watched the movie together over pizza.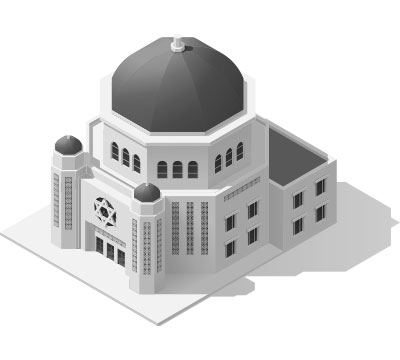 It was a typical experience for these students, who had become invested in the class' deeper questions: Does the universe have a purpose? Can you be a serious scientist if you believe in God?
"Believe it or not, it just might be the most difficult class I have taken," said Lara Tucci, who took the course as a fifth-year student in chemical and biomolecular engineering (and was no stranger to difficult material.)
"There were many sleepless nights grappling over the issues we discussed in class, struggling to grasp a lot of the concepts and questions Dr. Cressler posed to us," she said. "It was an amazing growing experience."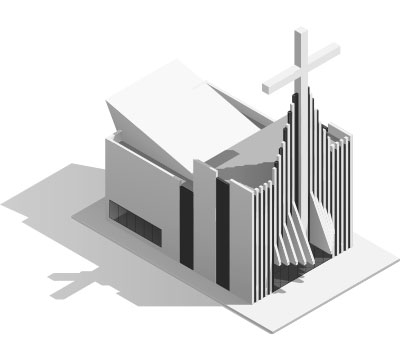 That sentiment was common. Nabil Esmail, a first-year student in economics and international affairs at the time, said he "came with an open perspective and left with an even broader one."
The course received glowing feedback in student evaluations, and Cressler is excited to make the next offering even better. He's currently seeking candidates for spring 2017. Yes, that means you have to apply to be considered, but again, this is no ordinary course.
Cressler's students from this past spring seemed to recognize that. At semester's end, they presented Cressler with a photograph of the entire class beneath a quotation from (what else?) Carl Sagan's "Contact":
"The universe is a pretty big place. If it's just us, seems like an awful waste of space."