The Digital Fabrication Lab
VIDEO: Assistant Professor Tristan Al-Haddad, School of Architecture, explains the Georgia Tech Digital Fabrication Lab.
VIDEO: Jake Tompkins, manager of the Digital Fabrication Lab in the Georgia Tech College of Architecture, talks about the design and collaboration process.
For most students in the College of Architecture, DFL stands for Digital Fabrication Lab. But for Virginia Bradbury, Katie Quigley, and Marc Whitley, DFL could just as easily stand for Dream Boat Fabrication Lab.
 
The 12,500-square-foot design/build space is where, this past spring, the three graduating seniors fabricated their sculpture, Dream Boat, one of two installations by Tech students that were chosen for this year's Art on the Beltline, the City of Atlanta's largest temporary art exhibition. (Note: The award-winning Beltline itself was conceived in a master's thesis by College of Architecture student Ryan Gravel.)
Dream Boat started as a class assignment — most projects that come through the DFL do, said Tripp Edwards, director of shops for the College of Architecture. Students work with one another and often with faculty and industry partners to make everything from architectural site models to prototypes of structural components to solar panels to newfangled bicycles.
 
"This resource is primarily educational for our students," Edwards said. "Students in our industrial design and architecture programs are required to take classes in 'studio,' kind of like art studio. So we have about two to four studios that run through the space every semester, plus we support some of the other COA studios."
 
The DFL is the largest of the COA's shops. "One is for research, and another is for small items, small builds," Edwards pointed out. "The DFL's more for coming in and staying. Larger builds can be housed here, and students will be here weeks at a time working on a specific project."
 
He doesn't have to tell the Dream Boat team. "We did the math," Quigley said, "and at the height of the project, we were working about 80 hours a week on it! And that was not counting our other schoolwork. I don't know how we did it, but we did."
 
The DFL's official hours are 8 a.m. to 5 p.m., Monday through Friday, but graduate assistants man the floor after hours to give students greater access by appointment. Before using the lab, students must go through an orientation that lasts about an hour and a half. Because of the nature of the equipment and how it's used, the DFL is used mostly by upperclassmen.
 
"It's hard to jump straight into the machining if you don't even understand CAD," said Lab Manager Jake Tompkins.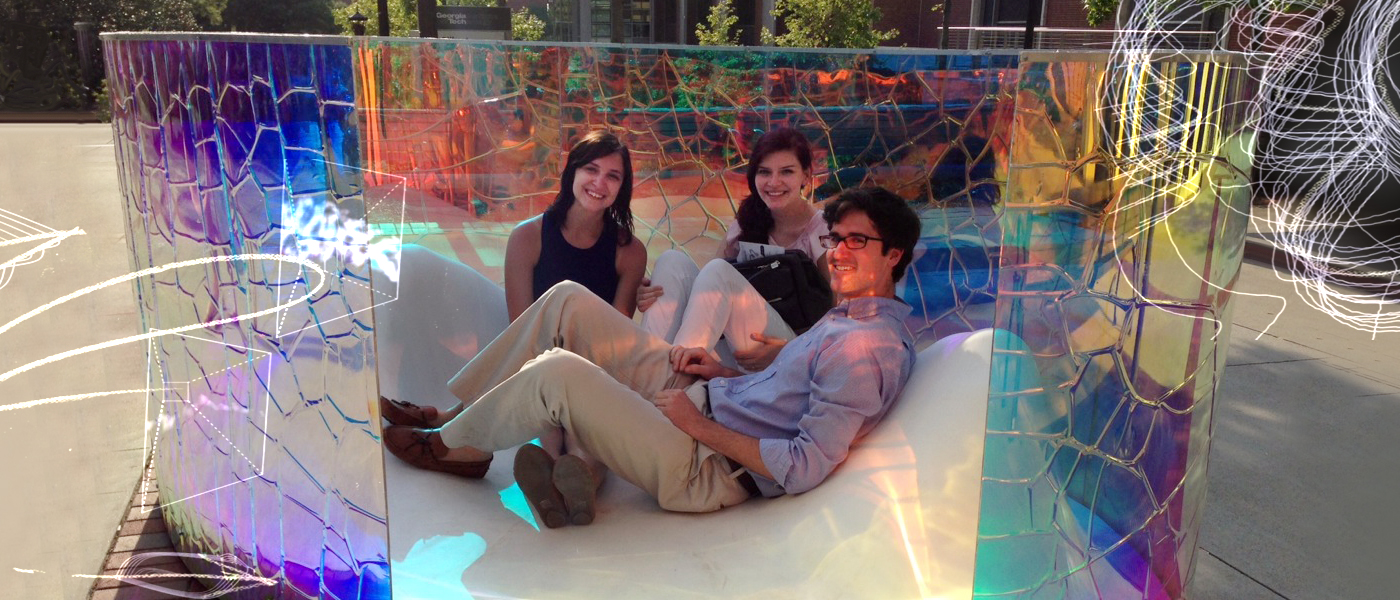 Virginia Bradbury, Katie Quigley, and Marc Whitley demonstrate the inviting and interactive nature of their Dream Boat, which sat outside the Georgia Tech Library before it was selected for Atlanta's Art on the Beltline.
Bypassing Blueprints
Computer-aided design (CAD) replaced T-squares, slide rules, and drafting tables decades ago, but for many years, the end result stayed largely the same — a printed plan from which machinists could produce components using traditional construction methods.
These days in the DFL, however, blueprints are bypassed, and 3D digital designs are interpreted directly by the machines, which create tool paths based on Cartesian coordinates to automate the output.
Researchers in the College of Architecture are continually looking for innovative ways to use this technology, allowing experimental and custom components to be manufactured rapidly and at a lower cost.
 
"This work offers opportunities for architectural creativity at a new level and with tremendously increased efficiency," said Tristan Al-Haddad, assistant professor in the College of Architecture.
 
Using the DFL's five-axis CNC router along with ingenuity and know-how, Al-Haddad was part of a Georgia Tech team that collaborated with Lafarge North America (the largest supplier of construction materials in North America) to fabricate an award-winning new building element called a "Liquid Wall."
 
He also taught the two-semester senior design studio that gave rise to the Dream Boat.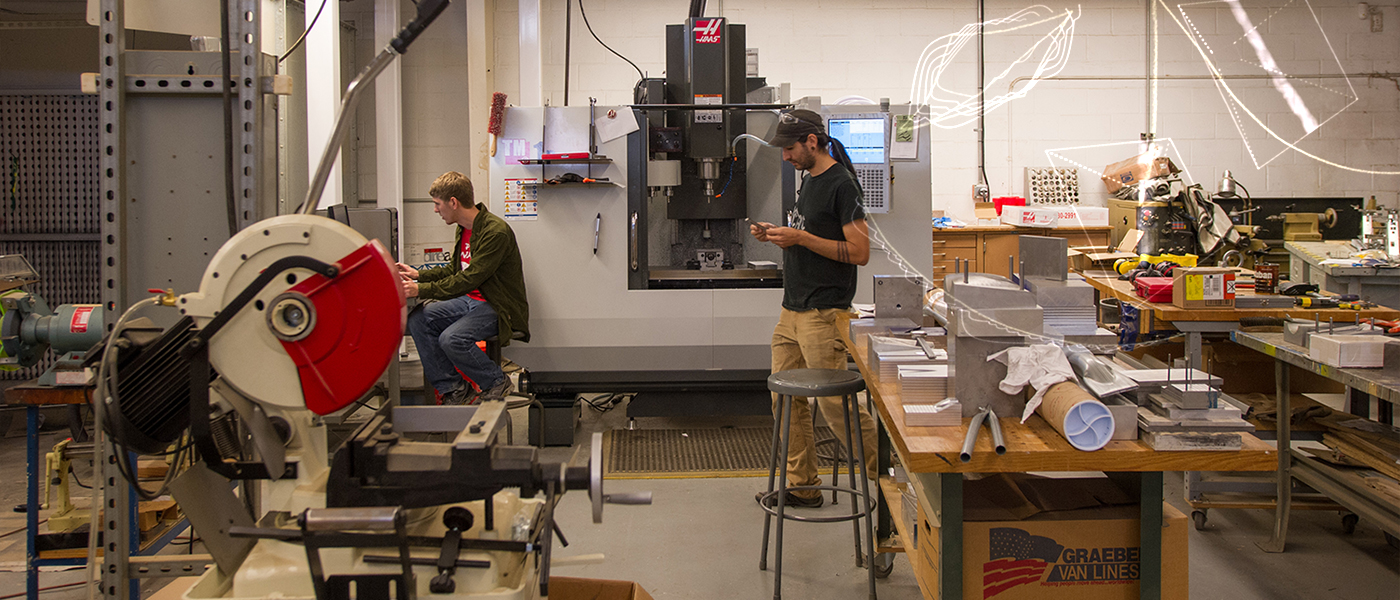 The Digital Fabrication Lab was once the Advanced Wood Products Lab, but the name was changed in the early 2000s after students and faculty began to do more fabrication and research in metals, plastics, and concrete.
The Design/Build Experience

Each team in Al-Haddad's senior design class faced a different material challenge — one group worked primarily with brick, one with metal, one with concrete, etc. For the Dream Boat team, the assignment was to study light phenomena, and their key material was plastics.
The team used three machines to construct their piece, Quigley said: "The giant router, which routed out all of our wood pieces for us; the thermaformer, which heated up all of our plastics for the flooring and the panels; and the metal roller, which helped us curve our channels to put on top of our panels. Everything else was our own work of sanding and nailing and measuring."
 
As valuable as it is for students to learn how the various machines work, the true goal of the design/build experience is problem-solving, with all the research, creativity, and teamwork that go into that.
 
"We're not training students to go into the workforce and run a CNC router, necessarily," Edwards said. "What you learn is not just running the machine. It could be manufacturability … the manufacturability of a given design."
 
The Dream Boat team had to go back to the drawing board numerous times, Quigley said.
 
For example, the team originally envisioned a marble floor for their design, but soon realized their "budget, time, and skills" called for a different approach. "When it came to 'design meeting construction,' we had to redesign it to fit a new constraint of a different material, and that really happened over and over again," Quigley said. "Our team did a lot of tests of our project before we built the final piece."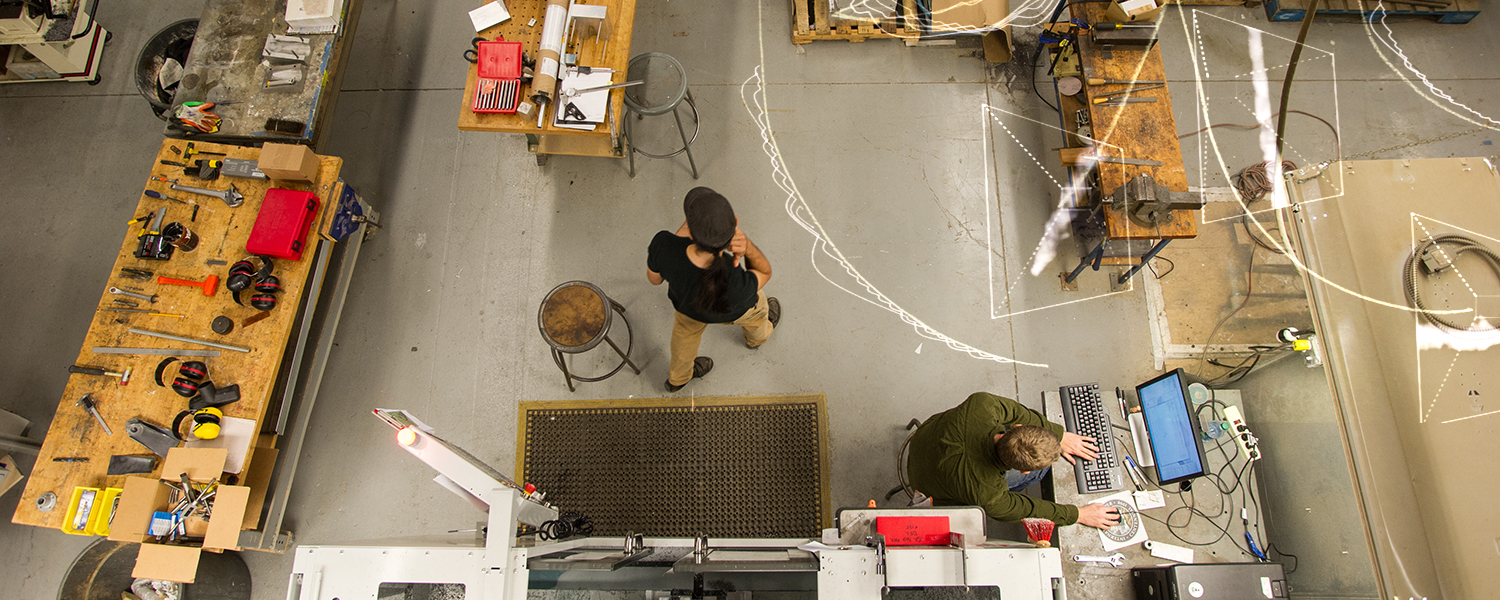 The Digital Fabrication Lab's CNC (computer numerical control) equipment includes two SCM routers, one Maxiem waterjet, and one MegaPlot hot wire machine. 
Marketable Skills

These days, with their senior project finished and graduation behind them, Bradbury, Quigley, and Whitley look back on their DFL experience as one that is still helping them get ahead.
"It really reiterated how much I love to build things," Bradbury said. "To be able to build the thing we had designed and see people enjoy it — it's just like a whole new kind of joy."
 
No sooner did Bradbury help get the Dream Boat installed on the Beltline than she was off to begin pursuing a master's degree at the University of Washington. Ultimately, she hopes to design housing for homeless people that "looks nice but costs minimal money."
 
Quigley is at an architectural design firm in Atlanta that specializes in commercial architecture. She can't emphasize enough the value of the hard and soft skills she gained through her DFL experience. "Being able to go through a design/build studio not only develops skill sets that are really useful … it also really helps you develop a sensitivity toward the collaborative nature of architecture that you don't necessarily get when you only do a schematic design."
 
Because of her work with designing and constructing the Dream Boat's curved plastic panels, Quigley said, she has been invited to contribute to a similar project at her job. "I've been able to use this project to really take ownership of design in the professional practice, which is kind of hard to do sometimes at this age and skill level," she said.
 
When Whitley started his job search last spring, he had a "nicely done portfolio" of work, but he noticed that his "loose packet of papers" detailing the Dream Boat project attracted the most attention from prospective employers.
 
"It was definitely something a little different," he said. "Everyone knows how to hop on a computer and draw, but to rely on everyone's skill in the shop was a different experience."
 
Tompkins has seen many a student gain an advantage in the marketplace from their DFL experience. "I think there were 12 students in that studio," he said of the most recent senior design class. "Other than the ones that went straight on to grad school, I think all of them received jobs in very notable firms."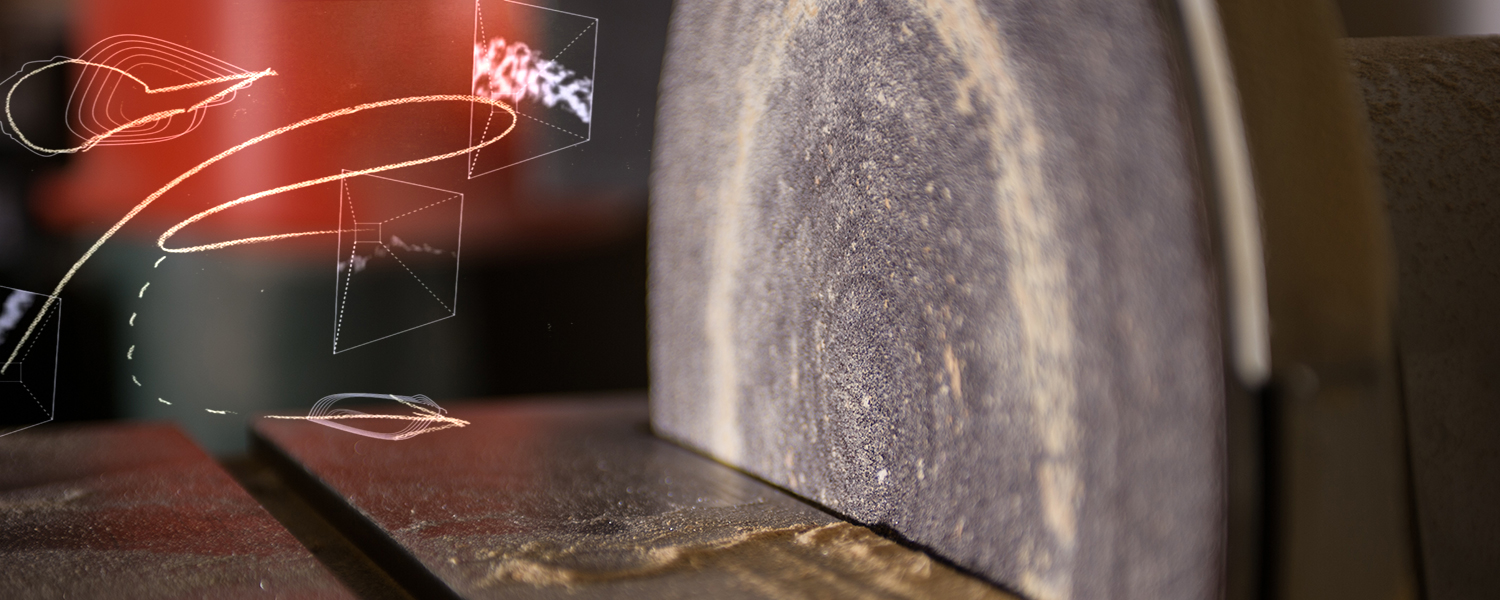 In the 2013-14 academic year, the DFL processed approximately 200 sheets of plywood, 1,000 pounds of concrete, 9,000 pounds of aggregate, and 2,000 cubic feet of EPS foam, among other materials. 
Credits
Writer: Margaret Tate
Photography: Rob Felt, Fitrah Hamid
Design: Melanie Goux