Drawing on Nature Class Breaks the Mold
Amidst the stereotypical calculus, thermodynamics, and structures classes at Georgia Tech, there exists an offering that breaks the mold – ARCH 4833, "Drawing on Nature."
Walking into the class on a given day, you would find biomedical engineering, computer science, and industrial design majors all sketching with charcoal or painting with watercolors. But what's interesting is not only the new "right brain" skills these students are learning — it's how they perceive their art.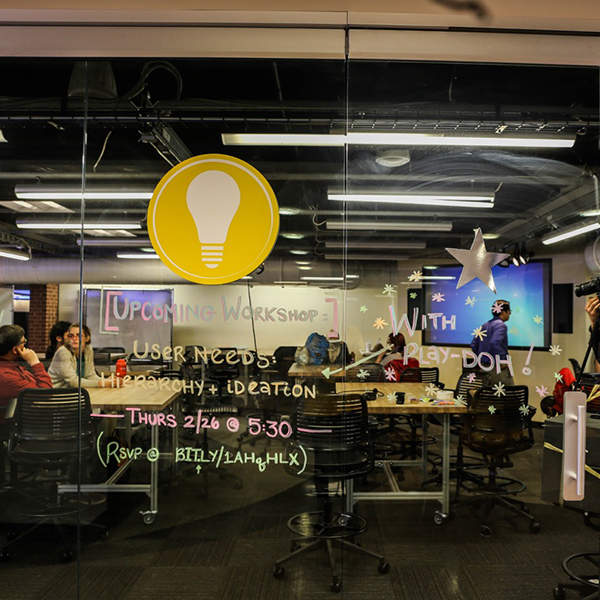 While the class teaches the necessary technical underpinnings of composition, tone, and gesture, students are urged to relate their artistic subject matter to their field of study.
Take Melissa Bergin, an undergraduate aerospace engineering student who focused her final project on a movement study of birds, paying close attention to the details of their wings.
Looking past the initial capturing of the birds' motion, she related the wing structure to aircraft design, helping her to better understand aerospace engineering principles through the simple act of drawing.
Innovation and Design
"Drawing on Nature" is a welcome change of pace for many students on campus, one that allows them to tap in to their creativity while exploring design principles of the world around them.
Offered through Georgia Tech's new Innovation and Design Collaborative, the class is open to students from any major at both the graduate and undergraduate levels.
The class, team taught by Lane Duncan (senior lecturer in architecture), Jeannette Yen (professor in the Center for Biologically Inspired Design), and Marc Weissburg (professor in the Center for Biologically Inspired Design), has been offered only once before, and students are clamoring to be added to the wait list for next semester.
The class is a vivid representation of what is going on in the Innovation and Design Collaborative (IDC), a newly launched initiative.
Although the IDC is housed in the School of Industrial Design, it includes the Woodruff School of Mechanical Engineering, the School of Interactive Computing, and the School of Electrical and Computer Engineering.
Open to all students, the IDC offers a variety of workshops, curriculum courses, and events that teach "design behavior" in a way not duplicated on any other campus nationwide.
"There is no one right or wrong way to solve a problem." — Wayne Li
At the core of the IDC is "problem framing"; that is, truly identifying and understanding a problem before jumping into one-dimensional problem solving.
From there, students use the five tenets of design behaviors to innovate and invent:
Creative craft
Entrepreneurial spirit
Empathy
Rapid iteration
Contextual awareness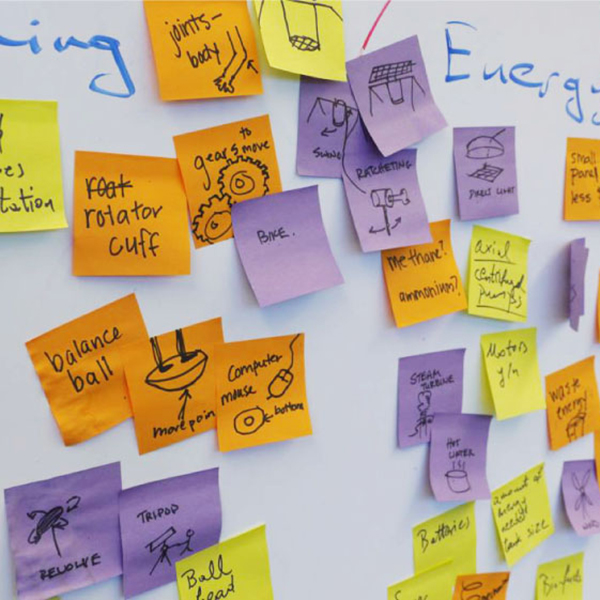 These behaviors span disciplines, utilizing design methodologies to advance rapid change.
The Innovation and Design Collaborative, affectionately called the Design Bloc by students, takes the best and brightest 21st century creative thinkers at Georgia Tech and leverages design thinking to disrupt markets and drive innovation.
Boundless Energy, Countless Ideas
Oliver Professor Wayne Li, who holds appointments in both Industrial Design and Mechanical Engineering, is the IDC's director. An alumnus of the Stanford Design School, he has been an automobile designer and was a consultant at an industry-leading design firm, IDEO.
Characterized by boundless energy and countless ideas, Li was recently named one of Design Intelligence magazine's "30 Most Admired Educators."
On any given day he can be found teaching his "My Idea, My Invention" class in the IDC's "Idea Incubator" in the Library, overseeing an industrial design studio, or hosting executives from a Fortune 500 company that is partnering with the IDC and its students. 
But he's not the alone in the IDC. The team is truly multidisciplinary, with faculty from mechanical engineering, biomedical engineering, business, interactive computing and human-computer interaction, architecture, and biology coming together to team-teach a variety of classes and seminars on design.
The IDC is also an access point for all types of project resources to push students' creativity, offering everything from 3D modeling to prototyping tools to simple inspiration.
"Design is truly a participatory exercise," Li says. "There is no one right or wrong way to solve a problem. It takes many perspectives, many iterations to find the solution that works for the market. The IDC is the place on Tech's campus where you come to learn how to frame AND solve tough problems, where you learn to look at problems differently."
Drawing from Nature Exhibit
A collection of student work by undergraduate and graduate students enrolled in the "Drawing on Nature" class.
Location: Stubbins Gallery in the Architecture East building
Dates: Ongoing through April 3
Gallery Hours: Monday through Friday, 8 a.m.-5 p.m.

Drawing on Nature—Directed Daydreaming Exhibit

Drawing on Nature—Directed Daydreaming Exhibit

Drawing on Nature—Directed Daydreaming Exhibit

Drawing on Nature—Directed Daydreaming Exhibit

Drawing on Nature—Directed Daydreaming Exhibit

Drawing on Nature—Directed Daydreaming Exhibit

Drawing on Nature—Directed Daydreaming Exhibit

Drawing on Nature—Directed Daydreaming Exhibit

Drawing on Nature—Directed Daydreaming Exhibit

Drawing on Nature—Directed Daydreaming Exhibit

Drawing on Nature—Directed Daydreaming Exhibit

Drawing on Nature—Directed Daydreaming Exhibit

Drawing on Nature—Directed Daydreaming Exhibit

Drawing on Nature—Directed Daydreaming Exhibit

Drawing on Nature—Directed Daydreaming Exhibit
Credits
Writing: Lisa Herrmann, Rachel Ford
Digital Design: Brett Lorber
Photography: Wayne Li, Fitrah Hamid