For Elena Shinohara, whose mother competed for the Japanese national team, rhythmic gymnastics is in her blood.
But among many Americans the sport is largely unknown.
In a nutshell, rhythmic gymnastics combines dance and acrobatics. Competitors perform jaw-dropping leaps and awe-inspiring throws and catches with multiple implements: a ribbon, a ball, a hoop, and a pair of clubs.
"It's popular in Eastern Europe and Asia," explains Elena. "I realize not many people know what it is, but I love it. Most people confuse it with artistic gymnastics with the bars and the beam."
She's been competing in rhythmic gymnastics since moving to the U.S. in the first grade.
And while Elena admits she's always wanted to be like her mother, her father also brings an interesting perspective to her training.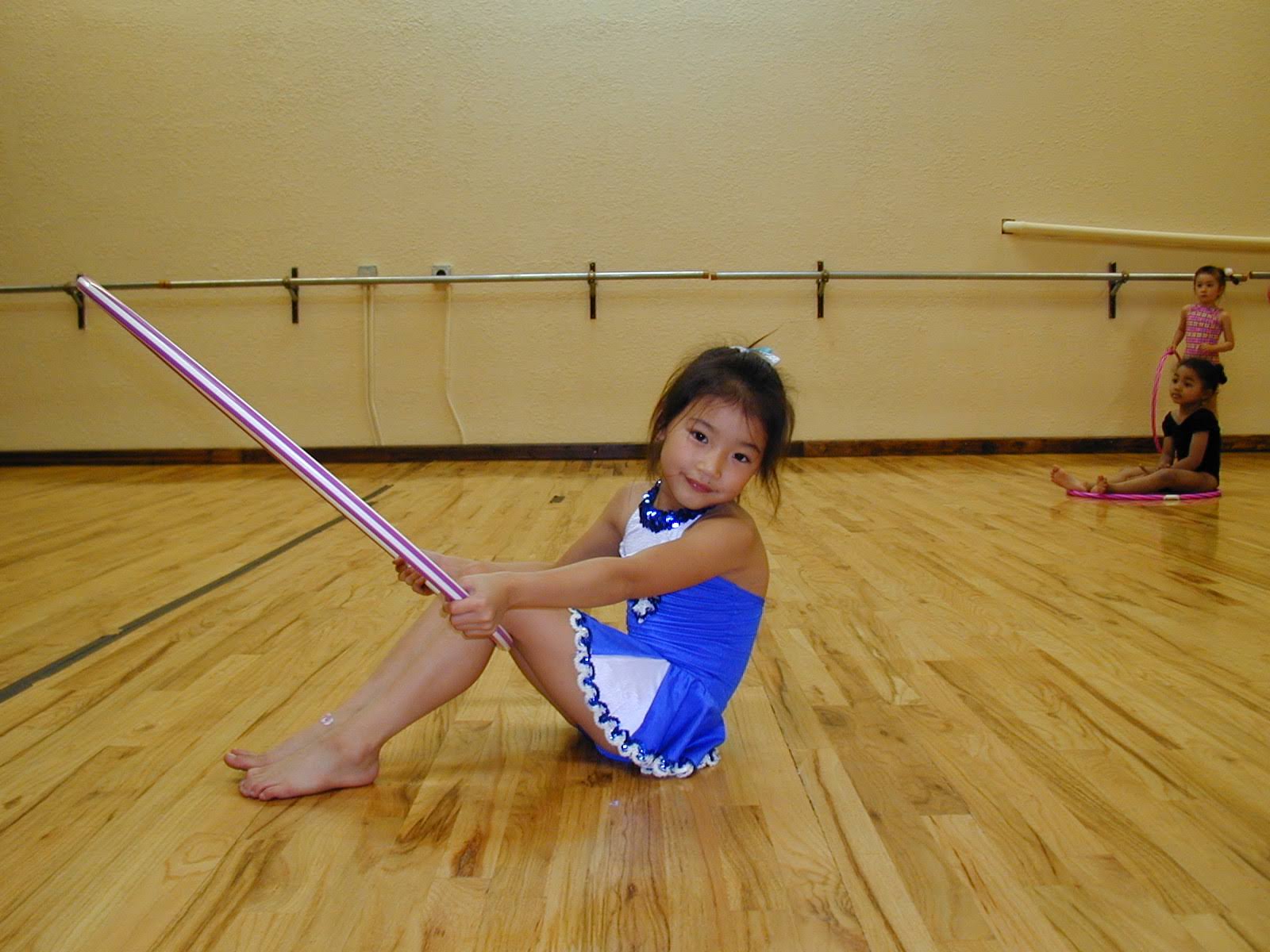 Minoru Shinohara — who goes by "Shino" — holds a Ph.D. in exercise science, and his expertise is in neuromuscular control of skilled movement.
Shinohara runs the Human Neuromuscular Physiology Laboratory at Georgia Tech. For more than 25 years, he has helped educate instructors and coaches about the science behind human movement. He also applies that same scientific knowledge to helping his daughter perform at the highest level.
Growing up, Elena often visited Georgia Tech with her dad. "I would practice on Sundays at the Campus Recreation Center when the gym near my house wasn't open," she says.

As she continued her training through high school, Elena became the only elite-level rhythmic gymnast in the entire state of Georgia. She was the youngest athlete to win Georgia's state rhythmic gymnastics championship — a title she has won 12 times.

Now, the young woman who used to train at Tech as a child is back on campus as a first-year biochemistry major. Just before coming to campus, Elena qualified for the USA National Rhythmic Gymnastics Team. Her bejeweled competition leotard now boasts an American flag on the sleeve.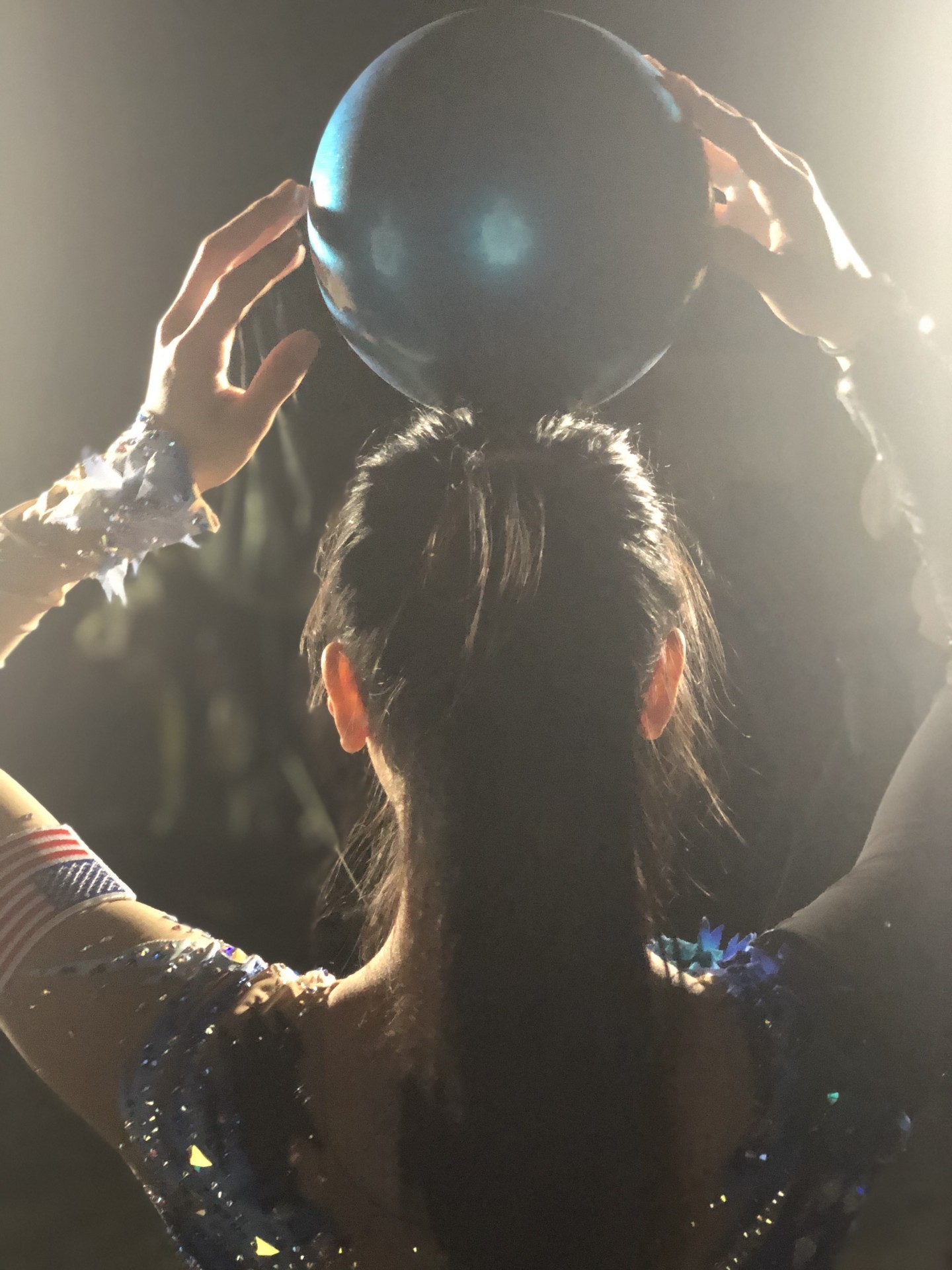 As she juggles biology labs and calculus with her hoops and ribbons, Elena is also reaching for her ultimate athletic goal: the 2020 Summer Olympics in Tokyo. She says she is one of only three athletes taking college courses while continuing to compete on the rhythmic gymnastics circuit.

July 2019 Update: Elena earned a spot on the 2019-20 U.S. National Team. She was also named 2019 Rhythmic Gymnastics Sportsperson of the Year Award by USA Gymnastics.
She keeps up her studies during the week, and many weekends she racks up frequent flyer miles competing in places like the Netherlands and Poland. "USA Gymnastics wants to see that you are competing internationally," Elena says, hoping it will help her earn a spot on the U.S. Olympic team.
"My plan is to compete as much as I can now and get good results."
After that, it's back to books and biochemistry. She's got her sights set on another goal, too: medical school. "I'm on the pre-health track," she says. "Chemistry is tricky. But I am pushing through. I knew I wanted to come to the best school in Georgia."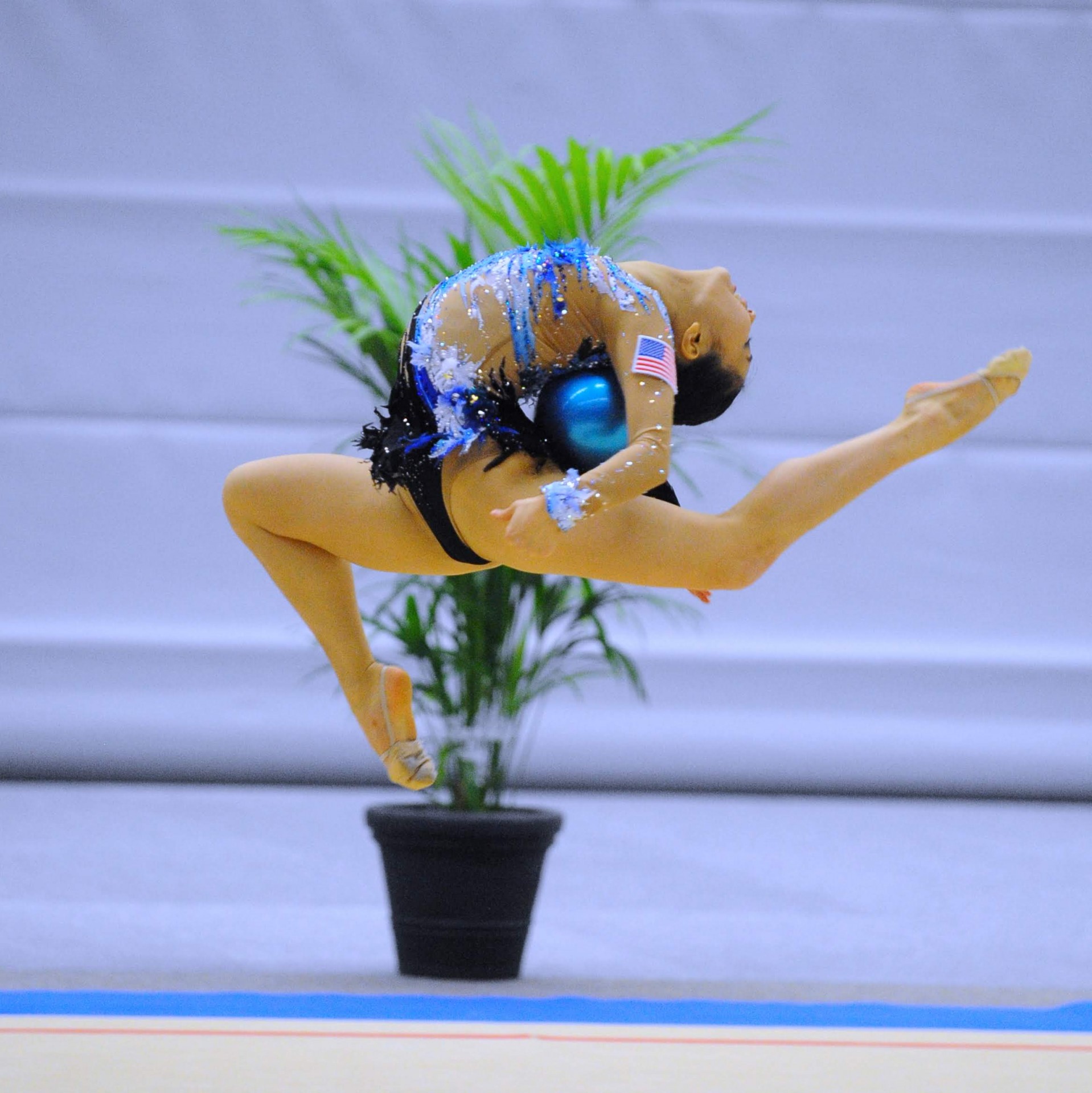 Squeezing in practices between classes, she still goes to the CRC to work on routines. "I'm not at home as much now that I'm taking classes, so I work on stretching and tosses in the studios upstairs." And she's become accustomed to fellow Tech students doing a double-take when they see her practicing. "I'll throw the ball up and catch it with my feet and they're all like, 'Whoa! What is that?'" Elena says.
As for the spotlight that comes with competing at an elite level, Elena says she doesn't mind it. In fact, she thrives on it. "Somehow when I'm performing, I feel free. I'm showing all the work I've put in. I don't notice anything else."