First Day of Classes Fall 2018
Scenes from Day One
aug. 21, 2018
The fall semester is officially underway, and life has come back to campus.
Buzz and the Ramblin' Wreck were stationed along Tech Walk to offer a warm welcome to the campus community Monday. For the first time, everyone on campus was encouraged to stop by Tech Green to get a nametag to wear for the day as part of Ramble In, Wrecks. The event, hosted by Omicron Delta Kappa, was organized to help people meet each other and feel comfortable saying hello.
Back-to-school events abound throughout the rest of the week. To keep up with all that's going on, visit calendar.gatech.edu.
Students share their thoughts on the new semester.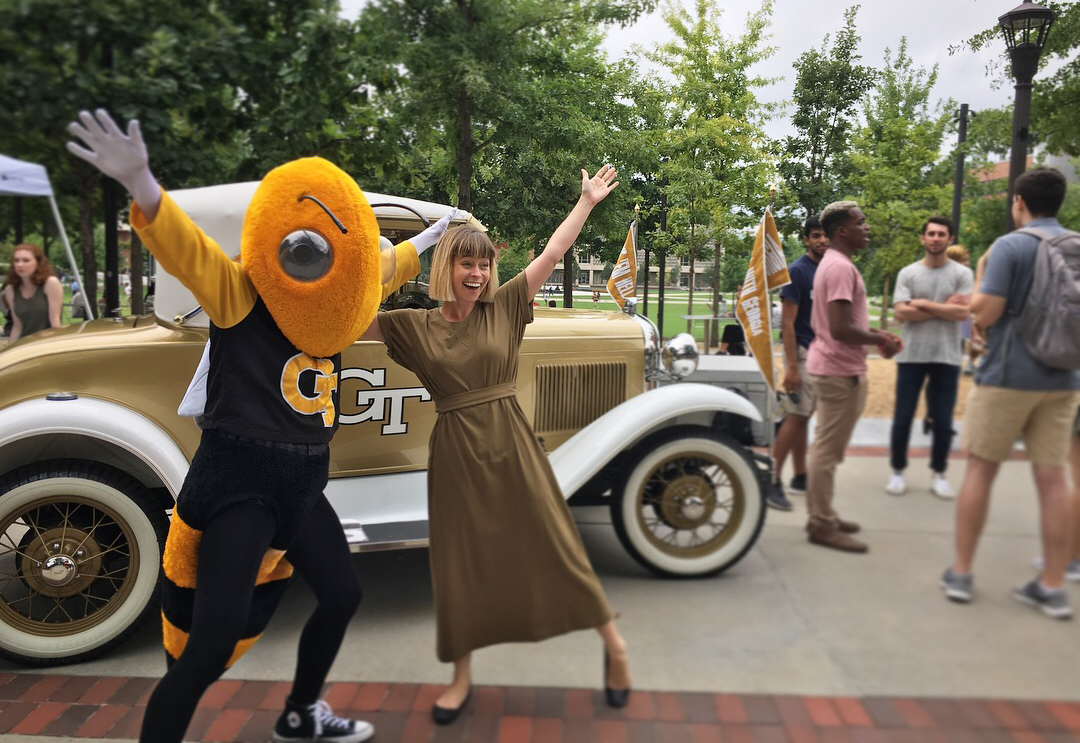 Georgia Tech Photographer Allison Carter steps out from behind the camera with Buzz on Tech Walk. Photo by Serena Wallace.